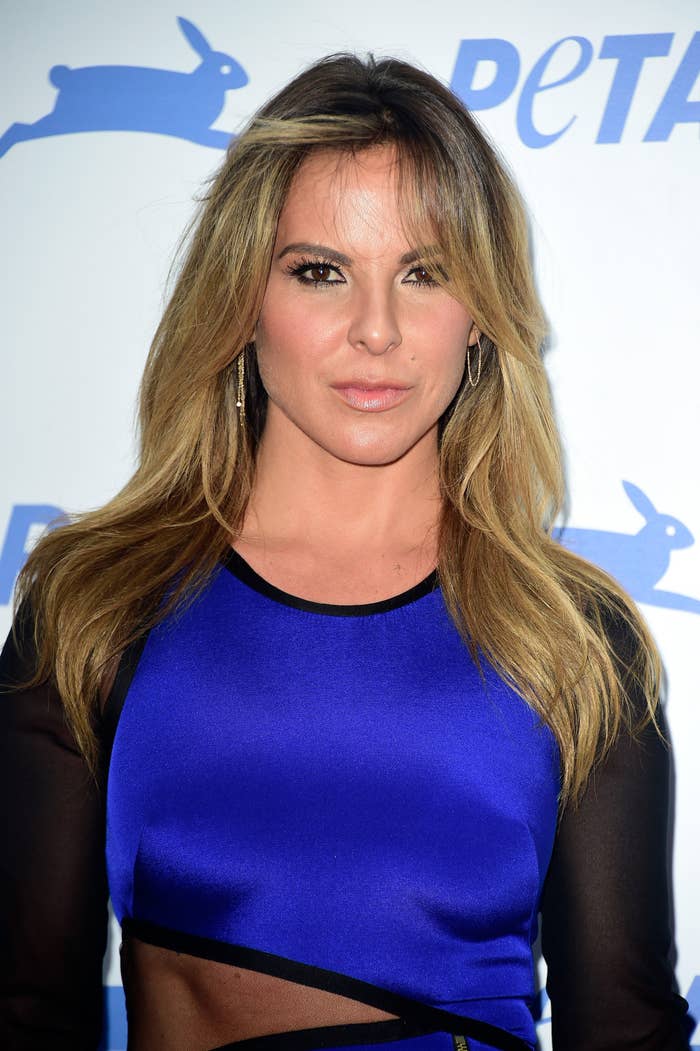 Mexican prosecutors have issued an order for actress Kate del Castillo to be brought in for questioning regarding her meetings with drug lord Joaquín "El Chapo" Guzmán, who after a brazen escape was recaptured last year.
The Mexican Attorney General's office is investigating whether Del Castillo received financial support from El Chapo — a powerful drug kingpin who was recaptured Jan. 8 — for her tequila business.
An official in the Mexican Attorney General's office, who declined to be identified because they were not authorized to speak publicly on the matter, told BuzzFeed News Thursday that the order was issued after Del Castillo failed to show up at a planned meeting with investigators.
Del Castillo's Oct. 2 encounter with Guzmán was detailed in a Rolling Stone article written by Sean Penn who also met with the drug lord.
The actress came under investigation by Mexican and U.S. authorities in 2015, when she started communicating with El Chapo's lawyers. Del Castillo's tequila company, Honor del Castillo, is based in Delaware.
The Washington Post reported that the order applies only to Mexican territory, which means it can only be enforced if Del Castillo is in the country. If so, she would be detained to make a statement as a witness and then released.
Del Castillo, however, has already taken steps to protect herself. CBS reported she filed a court petition seeking an injunction against any arrest related to Mexico's investigation of her relationship with El Chapo.
Mexican authorities are also looking into who paid for and coordinated the secret trip Del Castillo and Penn made in 2015 to meet with El Chapo. Del Castillo is also under scrutiny in the U.S., where investigators are looking into El Chapo possibly financing a Hollywood biopic the drug lord was interested in moving forward with the actress.