244 Undocumented Immigrants Arrested In Southern California Sting
U.S. Immigration officials said it was a record number for a four-day operation.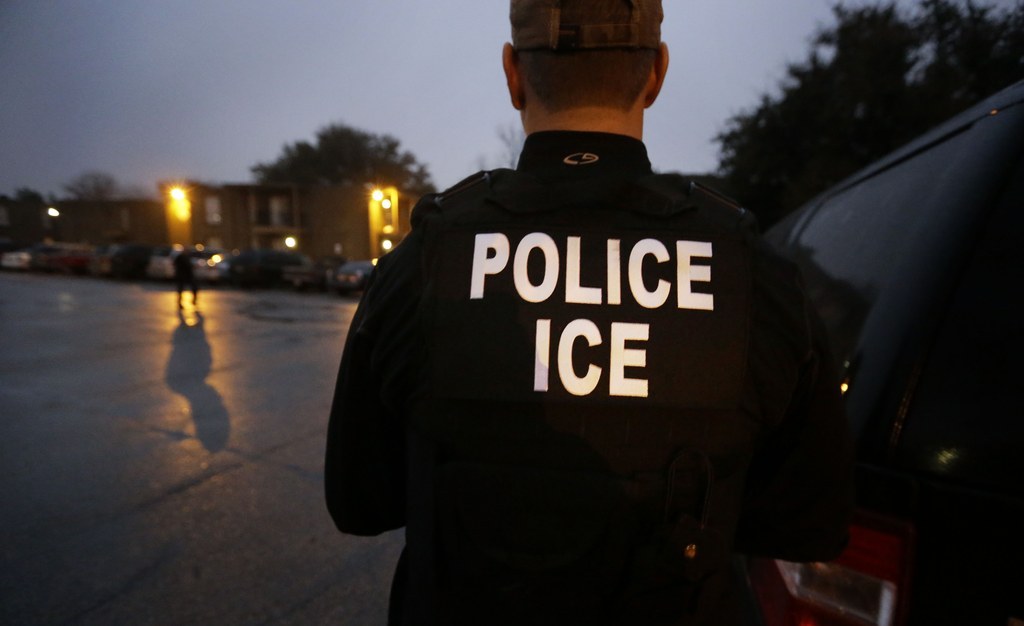 A record-setting 244 undocumented immigrants were arrested across Southern California under new federal guidelines that prioritize deporting those who have criminal records or are considered a threat, authorities announced Monday.
All of the immigrants arrested during the four-day operation last week are convicted criminals, according to U.S. Immigration and Customs Enforcement (ICE).
"By taking these individuals off our streets and removing them from the country, we are making our communities safer for everyone," David Jennings, field office director for ICE's Enforcement and Removal Operations Los Angeles, said in a statement.
ICE has conducted similar operations in areas like Houston, Texas, throughout Oklahoma and New Jersey, detaining 82, 30, and 69 people, respectively.

Of those arrested in Southern California, 191 were from Mexico and the rest were from countries like Peru, Thailand and France.
The issue of undocumented immigrants — particularly those with criminal records or who have been deported more than once — became heated earlier this year after the killing of Kathryn Steinle in San Francisco. She was allegedly shot dead by an undocumented five-time deportee who was also a convicted felon.
Four of those detained by ICE last week were previously deported and being prosecuted for re-entering the U.S.
One of them, Vincente Onofre-Ramirez, was convicted of sexual abuse with force in 2002 in New York. The 35-year-old was taken into custody without incident on Aug. 23 at his Santa Ana home.
ICE said all of the people who were rounded up in the latest sting were considered a priority for deportation by the Department of Homeland Security (DHS).
At the top of the list, outlined in a DHS memo last year, is anyone who has a criminal conviction, has intentionally participated in a criminal gang, or poses a danger to national security. Followed on the list are people who have three or more misdemeanor convictions, or who have been convicted for significant misdemeanors, such as driving under the influence.
Those who were detained but who don't face any criminal charges will be placed into deportation proceedings. Undocumented immigrants who have outstanding orders of removal, or who have returned to the U.S. after being deported, could be immediately removed from the country.
Since 2011, more than 12,440 convicted immigrants and 774 others considered a priority for deportation have been taken into custody in the U.S., ICE reported.