15 Women Forced Into Prostitution Rescued From Sex Trafficking Ring
Dozens of alleged human traffickers were arrested across 8 states, officials said Friday. Some of the women were minors or lured to the U.S. with the promise of work.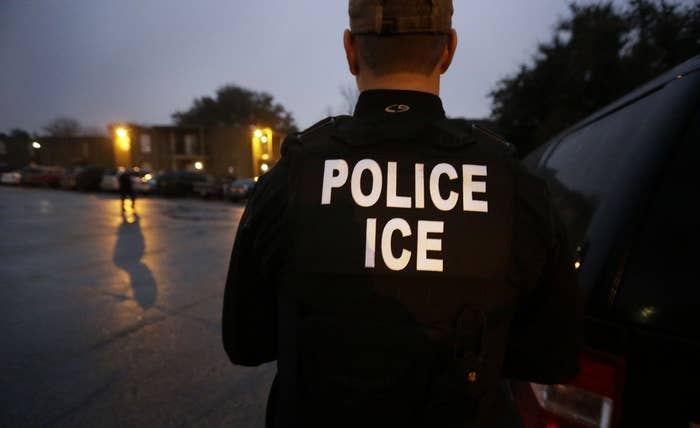 Authorities have rescued 15 immigrants who were forced or tricked into sex work by an organization that trafficked women throughout in southeastern United States.
Law enforcement officials said Friday they arrested 29 people who were part of a loosely affiliated organization that moved women from Latin American throughout the country.
The victims, at least one of them a minor, were rescued from brothels and residences on Thursday, according to the U.S. Attorney's Office.
"Sometimes the trafficking victims are kidnapped and forced into sexual servitude through violence," U.S. Attorney Michael Moore said in a statement. "Other times the victims are lured with the promise of a better life, and then held hostage by predators who literally financially imprison them or intimidate them with threats of harm or shame to them or their families."
"Operation Safe Haven" was spearheaded by U.S. Immigration and Customs Enforcement's (ICE) Homeland Security Investigations (HSI).
According to the five-count indictment filed in the U.S. District Court for the Middle District of Georgia a minor identified only as "F.L." was forced to work at a Mississippi brothel in 2010 and 2011. There she was expected to have sex with 30 customers on weekdays and 70 customers on weekends.
Every week, F.L. was exchanged from the hands of one of the defendants to another before being sent to work at another brothel throughout the South, the indictment said.
Another woman, "A.M.," was allegedly lured into crossing illegally into the United States with the promises of a waitressing job by George "Chemo" Alvarado. Once A.M. arrived in Georgia and later Mississippi, Alvarado told her she had to work as a prostitute to pay back her smuggling fee.
The indictment charges 38 people with conspiracy to transport a person in interstate commerce for prostitution — 29 were arrested Thursday while nine others remain at large. Three of them have been charged with promoting the prostitution. They face up to five years and a $250,000 fine.
Six of the 38 were also charged with conspiracy to participate in the sex trafficking of a minor. They face up to life imprisonment and a $250,000 fine.
The women are receiving medical treatment, assistance and shelter while the criminal proceedings move forward, the U.S. Attorney's Office said. The women may qualify for a T-visa, given to victims of human trafficking who have complied with reasonable requests for assistance in investigations and prosecutions, the agency said.
"This investigation identified women victimized through fraud, force and coercion, including underage teens," said ICE Special Agent in Charge Nick S. Annan. "To the criminals behind these illegal enterprises, these women are just pieces of meat used to pull a quick profit and then discarded or passed on to the next trafficker down the line."
Read the indictment
Download PDF