Sprinter Sha'Carri Richardson Tested Positive For Cannabis
Richardson will receive a one-month ban, and her 100-meter win at the Olympic Trials earlier this month has been invalidated.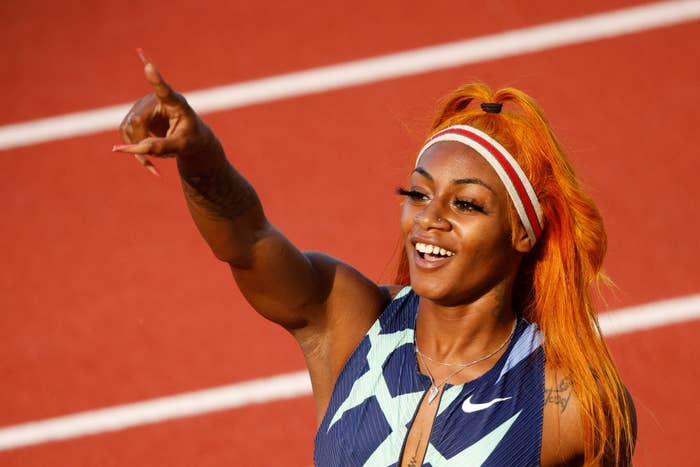 US sprinter Sha'Carri Richardson has broken her silence following the news that the track star tested positive for cannabis, leading to her receiving a one-month ban and disqualifying her from running the 100-meter race at the Tokyo Olympics.
Appearing on NBC's Today show, the 21-year-old confirmed that she had tested positive for THC, the psychoactive substance in cannabis, which she used after hearing that her mother had died.
She told NBC the news of her mother dying was broken to her by a reporter, sending her into a "state of panic" in the midst of the pressure to perform on the track.
"I want to take responsibility for my actions. I know what I did, I know what I'm supposed to do, what I'm allowed not to do, and I still made that decision," said Richardson.
In a statement to BuzzFeed News, the US Anti-Doping Agency (USADA) confirmed that Richardson had been handed a one-month ban for the violation.
"The rules are clear, but this is heartbreaking on many levels; hopefully, her acceptance of responsibility and apology will be an important example to us all that we can successfully overcome our regrettable decisions, despite the costly consequences of this one to her," said USADA CEO Travis T. Tygart.
The USADA said in the statement that Richardson's positive test invalidates her win earlier this month in the women's 100-meter race at the Olympic Trials, meaning she will not be running that race in the Olympic Games in Tokyo.
It is still possible Richardson could be named to the 4x100 relay team, a decision that will be made by the sport's governing body, USA Track & Field, the New York Times reported.
The positive test news was broken by Jamaica's Gleaner newspaper.

Richardson was the woman of the moment last month after delivering a stunning performance at the track and field trials in Oregon, where she qualified for the women's 100 meters for the Tokyo Olympics by winning the race.
The Dallas native ran the race in 10.86 seconds, making her the fastest woman in America and earning herself a spot on Team USA.
Richardson expressed disappointment at the situation and vehemently maintained that she would never be associated with steroids.
"It's never been a steroid. It will never be a steroid attached to the name Sha'Carri Richardson. The charge and what the situation was is marijuana," she told Today.
Before appearing on the show, Sha'Carri tweeted: "I am human."
The United States Anti-Doping Agency is a signatory to the World Anti-Doping Code (WADA), which rules cannabis and cannabinoids as prohibited substances in competition with exceptions for athletes who have approved Therapeutic Use Exemption (TUE).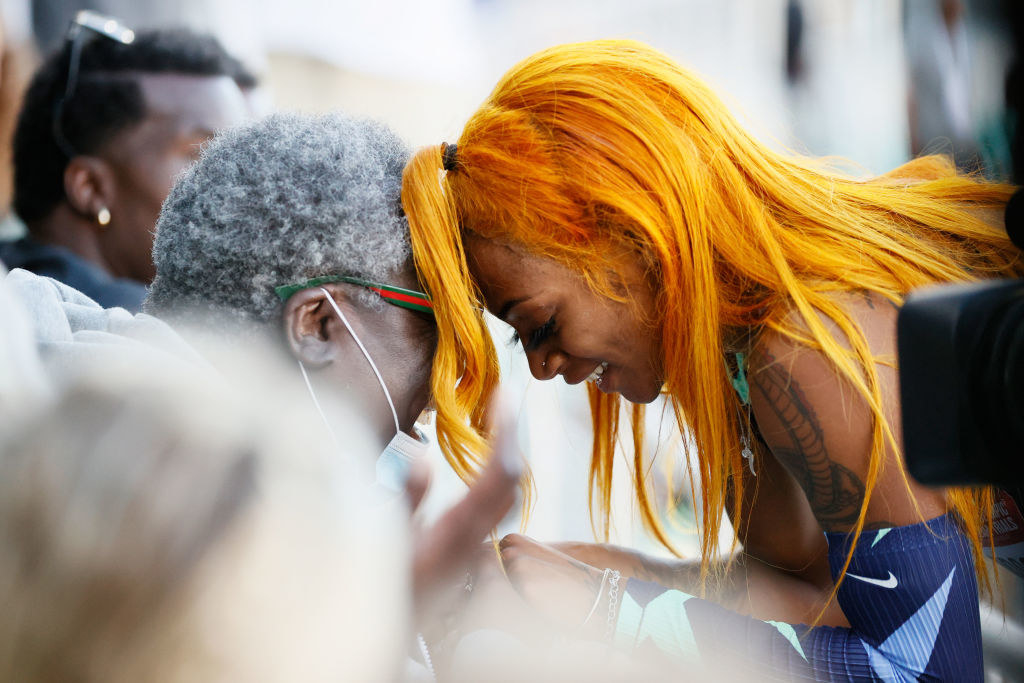 Regardless of the outcome, Richardson expressed optimism that this would not be her last chance at the Olympics.

While not generally considered a performance-enhancing drug, WADA's classification of cannabis and cannabinoids is based on its potential danger to athletes, its impact on the "spirit of sport," and the result of some studies that show it can potentially be a performance enhancer.
As reported in the Gleaner, Jenna Prandini, who finished fourth in the trials, has been tapped to join the Olympic team, and fifth-placed finisher Gabby Thomas will be heading to Tokyo as an alternate.
The Summer Olympics are scheduled to begin on July 23.
Richardson's post-race interview in Oregon last month delivered a viral moment where she declared herself to be "that girl," earning her fans across the internet.
"I just want the world to know that I'm that girl," she told an NBC reporter. "Every time I step on the track, I'm gonna try to do what it is that me, my coach, and my support team believe I can do."
BuzzFeed News contacted her agent and representatives at USA Track & Field.