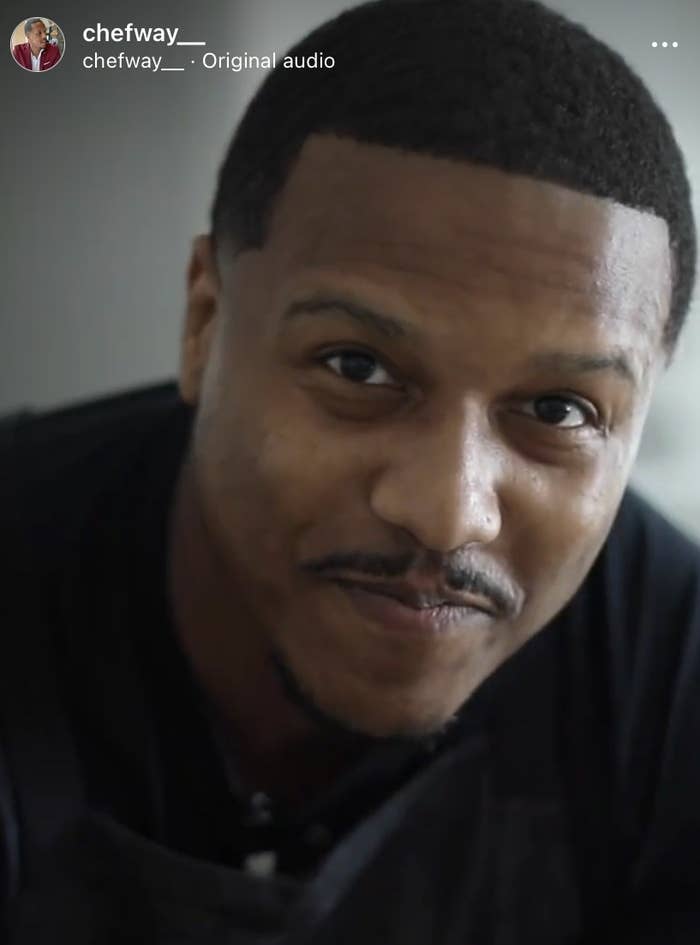 Waymond Wesley, better known on social media as Chef Way, a TikToker known for his food content, has announced his resignation as a prosecutor in the Harris County district attorney's office just weeks after the DA stood by him after commenters online revealed his history of racist tweets.
Earlier this month, Wesley trended on Twitter after users unearthed colorist, misogynist, and anti-fat tweets by the Houston-based influencer. Darker-skinned Black women accused Wesley of targeted harassment dating back to 2015.
In a statement published online and received by BuzzFeed News, Wesley apologized to Black women. He explained his decision to resign, calling his employment at the DA's office "a distraction."
"Once I saw that my presence at the DA's Office was becoming larger than the Office itself and the ability of Black women, in particular, to feel protected, I knew the only correct course of action was to resign and allow the healing process to begin," Wesley said.
Wesley joined the Harris County DA's office in March 2021, but he has also had a flourishing career as a food creator on TikTok with over 250,000 followers.
Reflecting on the period when his tweets were posted, he shared how he dealt with debilitating alcoholism, resulting in his being hospitalized on four separate occasions in 2015 and requiring multiple attempts at rehabilitation.
"I was so addicted to alcohol in 2015 that I was granted a medical withdrawal from school and was prescribed medication to combat withdrawal symptoms and cravings," he said.
Wesley's tweets included a post referencing Sandra Bland, a Black woman who was found dead of an apparent suicide in her jail cell three days after a traffic stop arrest in 2015.
"If black lives mattered to Sandra Bland, she wouldn't have taken her own life. I'm serious too," he wrote, according to screenshots.
Wesley expressed disdain for darker-skinned Black women by routinely making harmful remarks. In one screenshot allegedly showing his account, he cropped a dark-skinned model out of a photo with a light-skinned woman, complaining that she "messed up the pic."
The content creator appeared to take responsibility for most of the recirculated posts but pointed out that a tweet attributed to him calling Black women "punching bags" was fake and not written by him (and the person who falsified the screenshot apologized).
"I do not condone violence against anyone, especially Black women," Wesley said.
The creator shared that he was now in the sixth year of sobriety but conceded that "alcoholism is not an excuse" for his past behavior.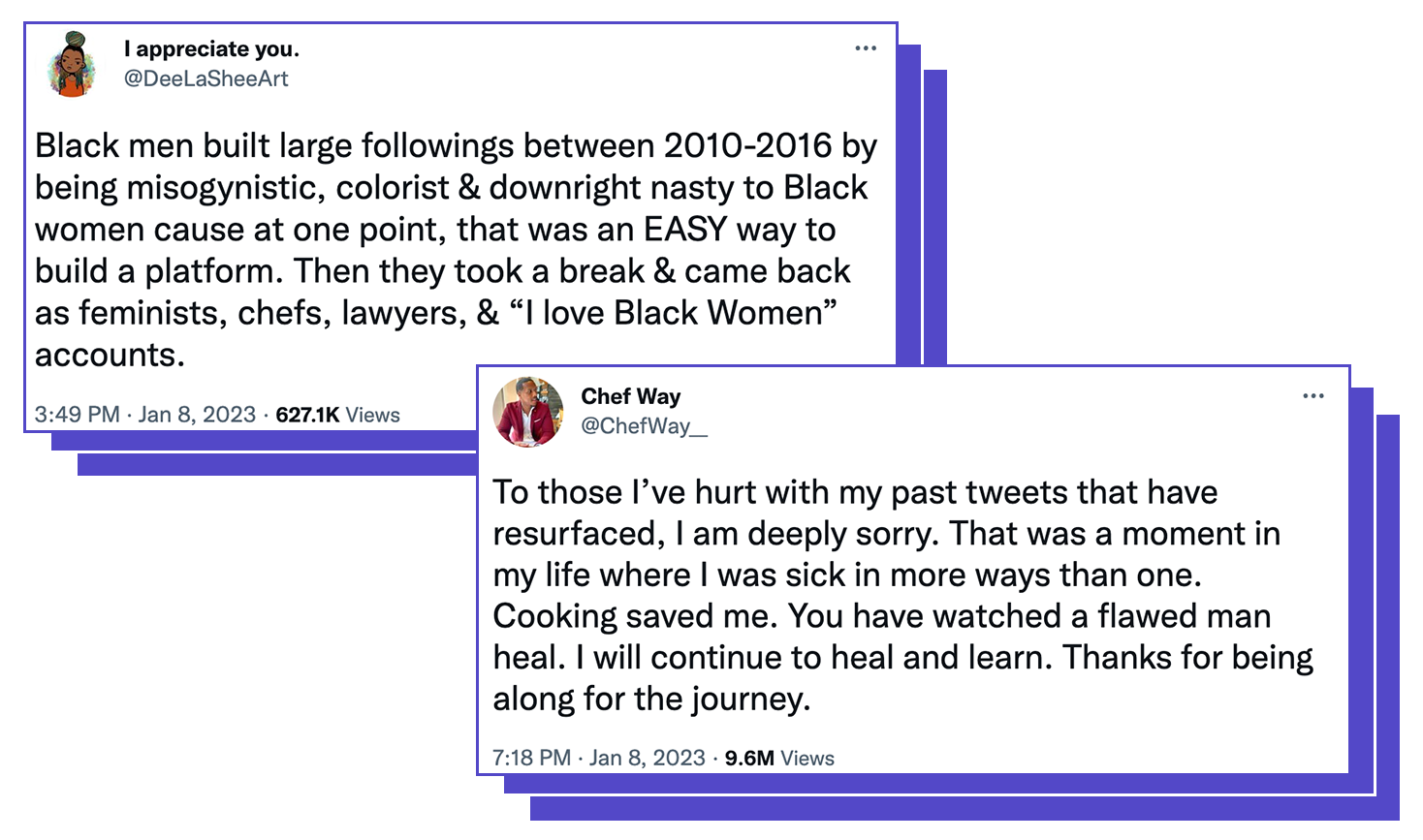 "I was a bully in 2015 that chose to pick on the most disrespected, unprotected, and neglected demographic in America: Black women," Wesley said.
He also noted that he wilfully participated in the "sick" online trend during that time which saw some users regularly target and troll Black women with vitriol "to gain attention and followers."
Calls for him to be fired from the DA's office came shortly after it was made public that he was a prosecutor for Harris County, and critics suggested that the comments shared online could impact his work conduct.
A petition with thousands of signatures was circulated, branding him a "domestic terrorist" against Black women and suggesting that he was unfit for his role.
Harris County DA Kim Ogg responded to critics by supporting Wesley, writing, "I believe in second chances."
Two major food brand partners ended their deals with Wesley.
"To be confronted with the hurt I caused Black women, from a time when I was mentally, physically, and spiritually unwell, and after years of rehabilitation and reconciliation, is one of the most difficult challenges I have ever faced," Wesley said in the statement. However, he added that he remains "hopeful" of the future.
In a statement to BuzzFeed News, the Harris County district attorney's office confirmed Wesley's resignation. He was only recently assigned as a prosecutor in the Misdemeanor Trial Bureau, the statement said, where all of his cases were supervised by a senior prosecutor.
"When the office became aware of the posts two weeks ago, it was determined he could no longer effectively prosecute cases and he was reassigned," the statement said.
Some people online have criticized the DA office's decision not to fire Wesley immediately and instead allow him to resign.
"He should've been FIRED and every case he was assigned that involved Black women should reviewed. I'm also concerned that he'll be able to find employment in another DA's office," one commenter wrote.
"It still doesn't sit well with me that the DA had zero issues keeping him on board. She is not fit for office anyway," another said.
Meanwhile, others have celebrated the resignation as a "victory" in what is being regarded as long-overdue justice and a reminder that actions on Twitter can result in real-world consequences.