This is an excerpt from Please Like Me, BuzzFeed News' newsletter about influencers and internet culture. You can sign up here. In our new column, Social Media Made Me Do It, we try a new trend, product, or tip from the feed.
I decided to try out the cucumber and lime martini recipe by Anastasia Karanikolaou, more commonly known as Stassie Baby.
Cucumber, vodka, and lime juice, shaken together and served in a martini glass. How hard could it be? And with the help of Stassie's TikTok, which has been viewed over 1.5 million times, I felt assured that I was in safe hands.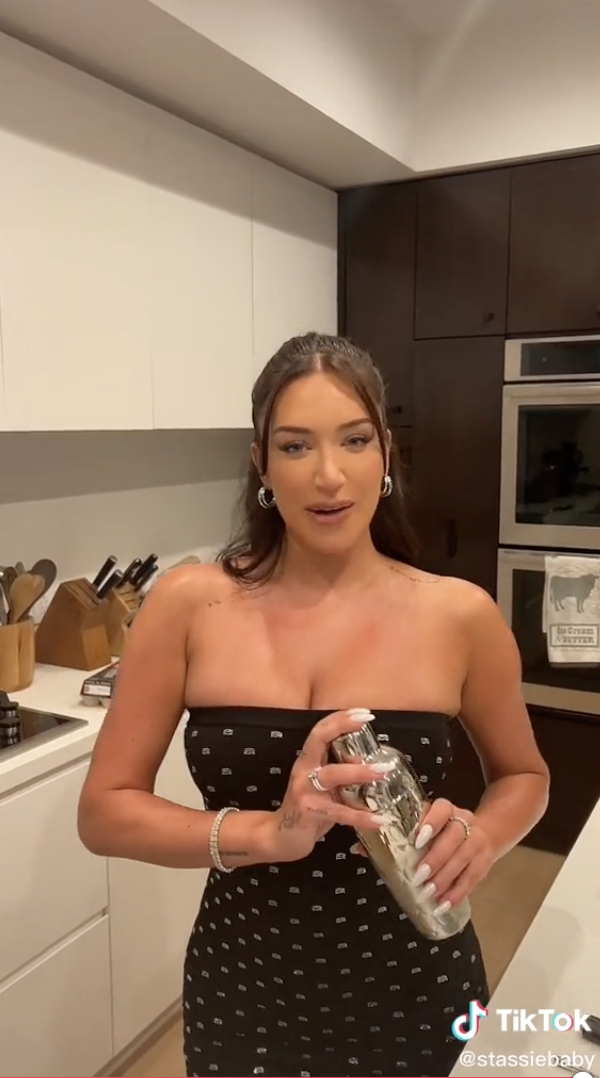 This feeling disappeared after watching the clip five or six times and finding discrepancies. From the start, the recipe offered no specific measurements, so I freestyled everything and hoped that the cocktail saints would guide me.
Acquiring ingredients was relatively simple thanks to the trusty and well-stocked Tasty kitchen. We had lime juice, cucumbers, mint, vodka, but not the final ingredient, sugar syrup, although a trusty hack (hot water mixed with sugar) meant we were able to make our own from scratch in 60 seconds.
For whatever reason, we didn't have a measuring jug but in true British fashion, we had a teapot which we used as a substitute to hold our lime juice.
Because I'm committed to my journalism, I also risked my fingers by slicing my cucumber backward, a nod to Kendell Jenner's culinary skills teased by Stassie in her recipe.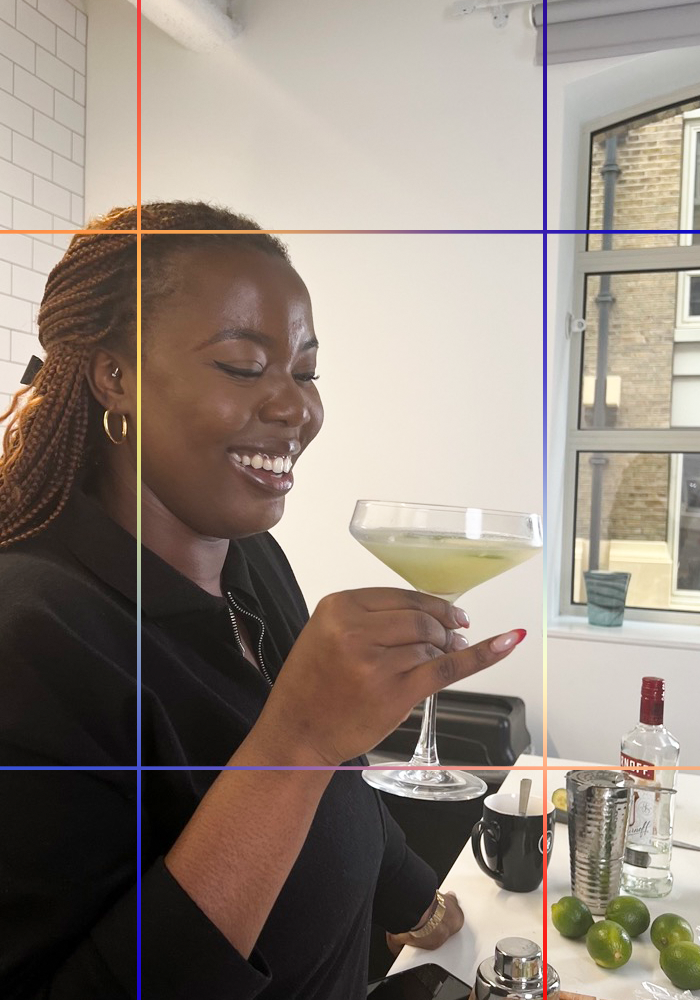 Everything appeared to be falling into place, but then came the confusion about where the mint leaves featured in the recipe. For clarity, Stassie presents the mint as part of the ingredients but missed it completely in her demonstration.
Well, according to her team (yes, I asked them for comment), the mint does feature in the recipe and is meant to be muddled up with the cucumber. I just dropped it on top for garnish since they didn't reply in time.
Final verdict? The cocktail was a refreshing delight on a muggy summer's day in London where it had rained all morning. The tartness of the lime was offset by the cucumber and homemade sugar syrup. Did I write this a little buzzed? Potentially.
If you want to consider giving it a try, this recipe from Tasty is pretty much close enough.