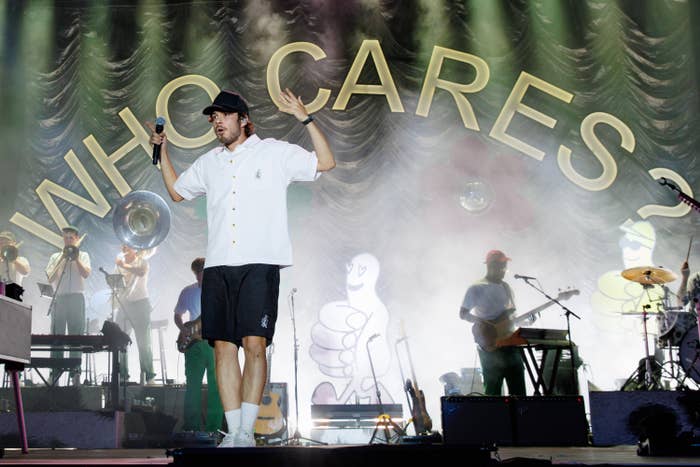 Fans of British singer Rex Orange County who'd gotten tattoos referencing his music have expressed regret and disappointment after news that the artist has been charged with six counts of sexual assault.
Kayla Ellis, who has a forearm tattoo of a cartoon television dedicated to a Rex Orange County song, was quick to denounce the artist over the allegations.
"i have a television so far so good tattoo. the apricot princess vinyl is on my wall. rex orange county stickers are on my fridge. i'm heartbroken and so fucking angry," she wrote on Twitter.
The 19-year-old told BuzzFeed News that she had been a fan of the singer for five years.
"My heart immediately broke for the alleged victim," Ellis said. "I started crying almost instantly because I knew nothing was gonna be the same after hearing this."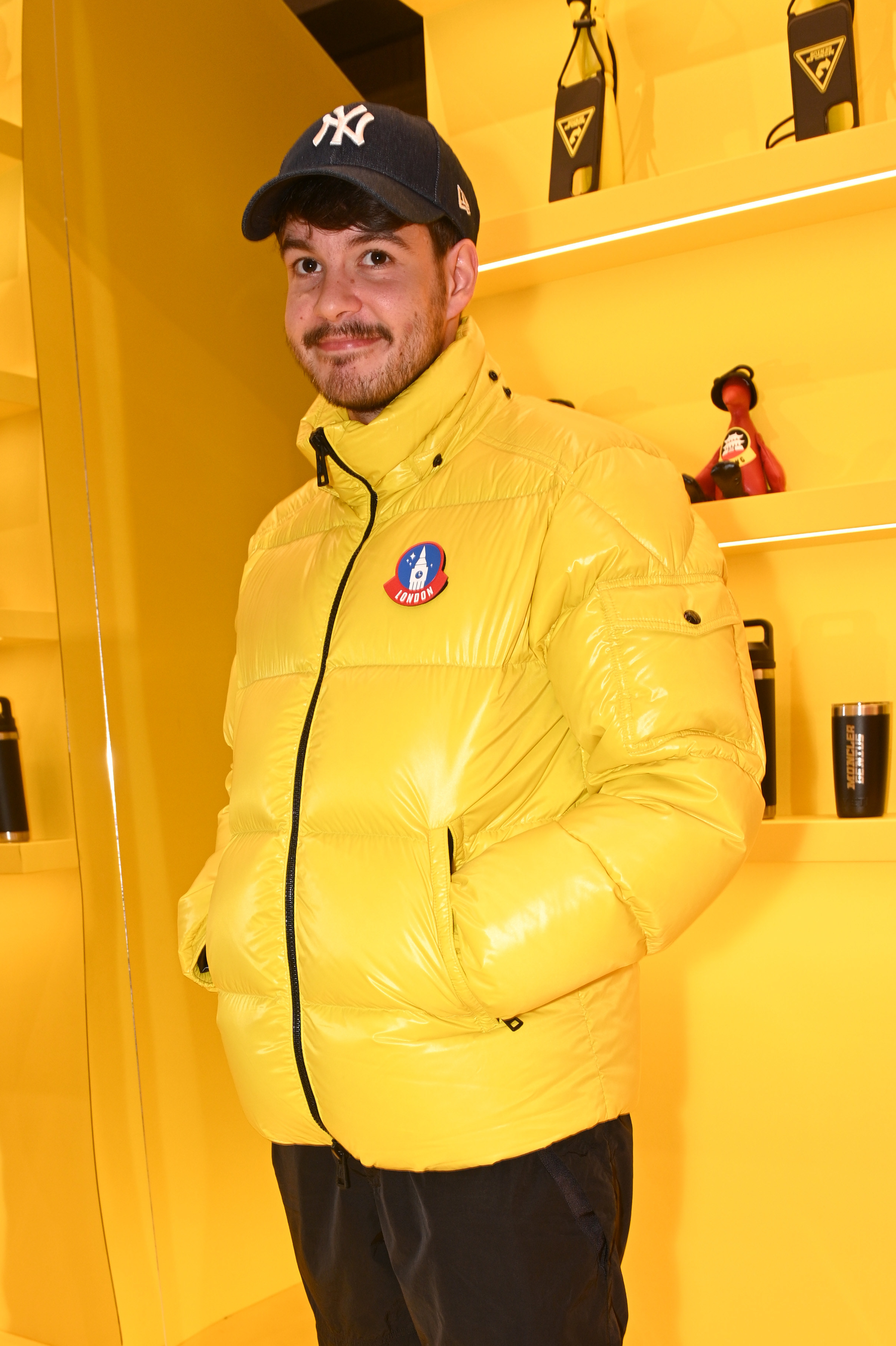 The musician, whose real name is Alexander O'Connor, pleaded not guilty in a UK court on Monday to six charges of sexually assaulting a woman over two days in June. The provisional trial date is Jan. 3.
Ellis said that her own experience as a victim of sexual assault made the news even harder to hear.
"I know how hard it is to experience something like that and then to come forward," she said.
Ellis is one of many fans who are openly withdrawing their support for O'Connor, who denies the accusations levied against him. Other fans have posted videos of them throwing out his albums and merchandise.
"Alex is shocked by the allegations, which he denies, and looks forward to clearing his name in court," a publicist for O'Connor said in a statement to BuzzFeed News. "He is unable to make any further comment because of the ongoing proceedings."
Ellis had gotten a tattoo based on the artist's 2017 track "Television / So Far So Good" for her birthday earlier this year, a song she describes as "like a piece of my soul at this point."
For her, the song delves into being sad and confused, but it's also a determination to keep going.
"There's also this underlying feeling of hopefulness in the lyric 'so far, everything's good' that's towards the end of the song, and that's really what my tattoo is about," Ellis said. "Just a reminder for me to remain hopeful about the future, no matter how bad things may get."
Ellis shared that she had removed O'Connor's vinyl from her wall because "the pride and adoration" she previously felt for him no longer existed.
Nicole Ramirez, 23, became a fan of O'Connor's music during her first year of college back in 2017 and is now reevaluating her support of the artist, including the tattoo she has of one of his songs.
"me staring at the rex orange county tattoo on my ankle," she tweeted on Monday.
"It's disappointing," she told BuzzFeed News, saying she hurt for the alleged victim.
"It also just really makes you take off the rose-colored glasses that I'm sure me, and many other fans, tend to put on for the people they enjoy," Ramirez said.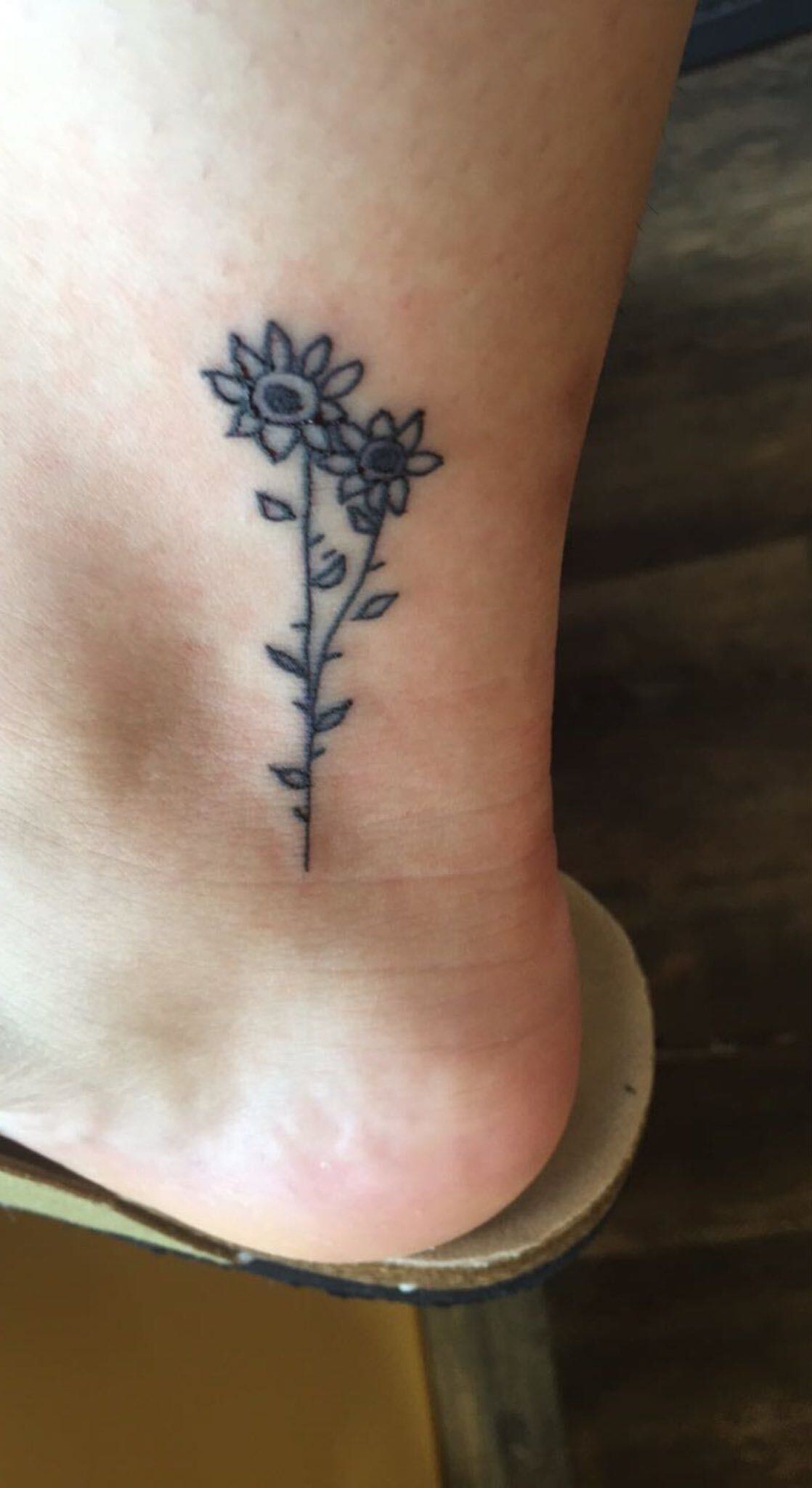 Ramirez got a tattoo of two little sunflowers on her ankle to remind her of the Rex Orange County song "Sunflower" in summer 2018.
"The first time I heard the song, I just felt a pull towards it and felt like it was the first time a song was made for me," Ramirez said. "Specifically the part 'sunflower still grows at night,' because to me it's like even in the dark, there's still potential to grow and change even if the sun isn't always shining, and it really stuck with me for that specific time in my life."
On TikTok, ex-fans shared footage of themselves dumping merchandise they had acquired over the years, signaling that they were withdrawing their support for the singer.
"About to break all my records in half and burn his poster nahhh #rexorangecounty," one person wrote.
"I have never been more disappointed in my life #rexorangecounty," wrote another person, who had a tattoo of a drawing done by the singer.

"Heartbreaking to have someone you loved disappoint you…," one person said as they peeled off an artist sticker from their record player.

"All of this for what," another person commented on a video they posted showing all the merchandise they owned.

Other fans tweeted their disappointment.

"how do i unlisten to 5 years of rex orange country," one wrote.

"My heart hurts so much right now. I've been obsessed with Rex Orange County for years."

"Rex orange county was literally the soundtrack to my life," another said.

But even if former fans are devastated, tattoos are not easy to change. Ellis said that because the design was her own, and because it doesn't say "Rex Orange County" or directly mention O'Connor, she does not plan on covering or changing it.

"But I do know that other fans got much more literal Rex tattoos and I feel so awful for them," Ellis said. "Because on one hand tattoos are about memories and art, but certain images and things will always remind us of him and there's no escaping that."
Ramirez knows that most people will look at her tattoo and only see sunflowers and have no idea about the Rex Orange County connection.
"But in my mind, I know the meaning behind it and what it meant to me," she said. "So that's why I now look at it like, uh-oh."