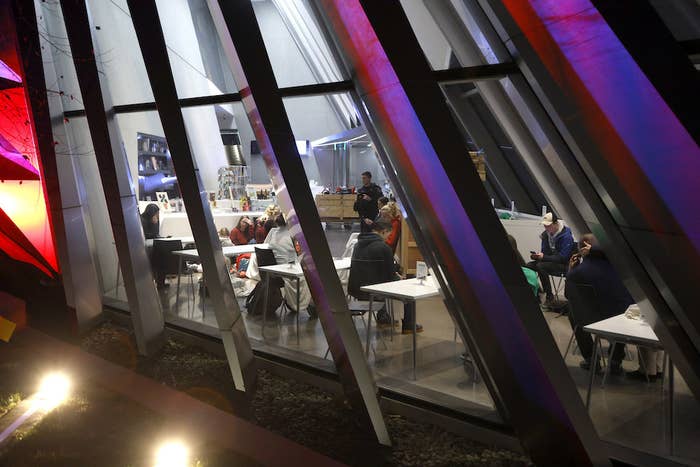 A 43-year-old man opened fire on the Michigan State University campus Monday evening, killing three people and critically injuring five more.
All of the victims were students at the university. On Tuesday, officials identified the deceased victims as Brian Fraser, a sophomore from Grosse Pointe, Arielle Anderson, a junior from Grosse Pointe, and Alexandria Verner, a junior from Clawson.
The five students who were wounded were taken to the hospital with life-threatening injuries and were still in critical condition as of Tuesday morning.
After a three-hour search, police found the suspect off campus, dead from a "self-inflicted gunshot wound," police said.
"We cannot keep living like this," Michigan Gov. Gretchen Whitmer said in a news conference Tuesday morning. "Our children are scared to go to school. People feel unsafe in their houses of worship or local stores. Too many of us scan rooms for exits when we enter them."
Whitmer continued, "Many of us have gone through the grim exercise of figuring out who our last call would be to. Last night a lot of kids on this campus made those calls."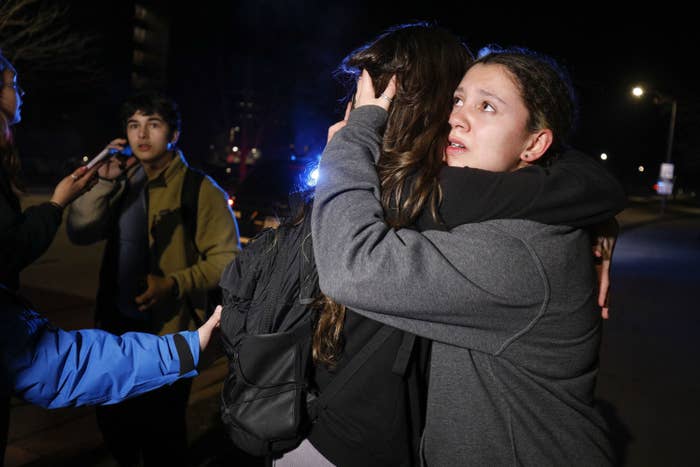 Chaos and fear gripped the Michigan State University grounds when a campus emergency was declared after shots were fired at Berkey Hall, an academic building, at 8:18 p.m. on Monday.
Students and staff were told to shelter in place as hundreds of state, local, and federal law enforcement officers descended on campus in a coordinated effort to secure the grounds, located in East Lansing and sprawling over 5,000 acres.
Additional shots were fired at a student union building which is adjacent to Berkey Hall.
On Tuesday morning, officials identified the suspect as Anthony McRae, 43. He is believed to have acted alone and was captured on camera roaming the campus on foot. CCTV footage released by the police showed a Black man dressed in a denim jacket, baseball cap, and red sneakers.
According to campus police, the suspect had no affiliation with the school, and the motive remains unclear. "We have no idea why he came to campus to do this tonight," Chris Rozman, MSU Police and Public Safety interim deputy chief, said at a news conference.
Police confirmed they recovered a weapon, but could not immediately release details about its source. They also confirmed they executed a search warrant at a residence connected to the suspect.
"This truly has been a nightmare that we are living tonight, but we have remained laser-focused on the safety of our campus, our students, and the surrounding community," Rozman said during a news conference.
Footage on social media showed terrified students fleeing university property as police officials made their way inside.
"This truly has been a nightmare that we have been living tonight, but we have remained laser-focused on the safety of our campus, our students, and the surrounding community," Rozman said.
In the aftermath of the shooting, footage of the terrified students showed one wearing a sweatshirt commemorating the Oxford High School shooting, which killed four students in Michigan in November 2021. At the news conference Tuesday morning, Rep. Elissa Slotkin of Michigan called it "the most haunting picture of last night."
"We have children in Michigan who are living through their second school shooting in under a year and a half," she said. "If this is not a wake-up call to do something, I don't know what is."
Interim MSU President Teresa Woodruff said it would be a time "to think and grieve and come together."
"We will change over time. We can not continue to allow this to happen again," Woodruff said in a news conference.
According to CNN, all public schools in the East Lansing area will remain closed today in response to the act of violence.

The American Public Health Association says gun violence in the US is a public health crisis. It is a leading cause of premature death in the country, responsible for more than 38,000 deaths annually. As of Feb. 14, at least 2,244 people have died from gun violence this year, and another 2,970 have died by suicide, according to data from the Gun Violence Archive.