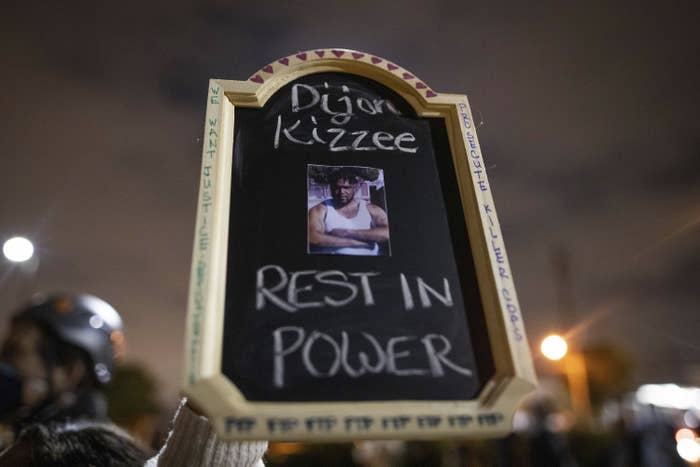 Los Angeles County Sheriff's Department deputies shot and killed a Black man on Monday, sparking multiple investigations and protests in the city.

The full details of the shooting are not clear from the sheriff's department's timeline and a video posted to social media, which captured part of the incident.
The video — posted on Instagram stories and reposted to Twitter — depicts a man, later identified in news reports as Dijon Kizzee, running from deputies with what appears to be clothing in his hands.
The video then jumps to show two deputies on the sidewalk with guns drawn, and a man on the ground after being shot.
"They smoked him," a man watching from across the street can be heard saying on the video.
The Los Angeles Times reported that the man was riding a bike but was stopped for vehicle codes. This was around approximately 3:16 p.m. near West 109th Place and South Budlong Avenue.
The sheriff's department has so far released incomplete information.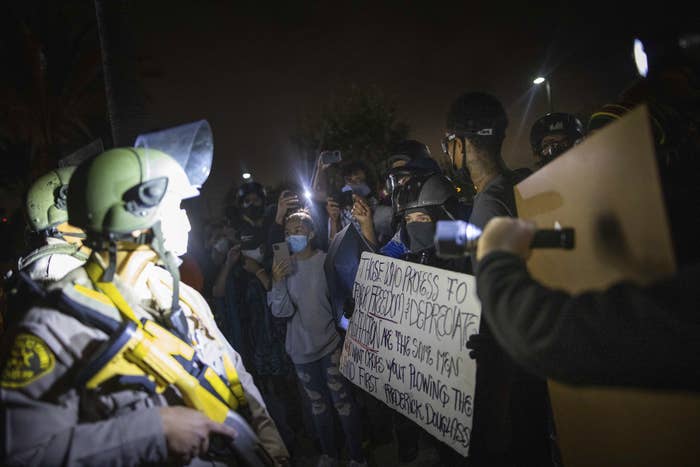 The sheriff's office said on Twitter that "a fight ensued between the suspect and deputies. The suspect produced a handgun" and then deputies shot him. "The suspect's handgun was recovered," the department added. "The suspect was pronounced deceased at the scene."
But what Lt. Brandon Dean of the sheriff's department told CBS LA indicated the man had dropped a gun before deputies shot him.
"Our suspect was holding some items of clothing in his hands, punched one of the officers in the face, and then dropped the items in his hands," Dean told the station. "The deputies noticed that inside the clothing items that he dropped was a black semiautomatic handgun, at which time a deputy-involved shooting occurred."
Dean added: "Give us time to conduct our investigation. We will get all the facts of the case out and eventually present them."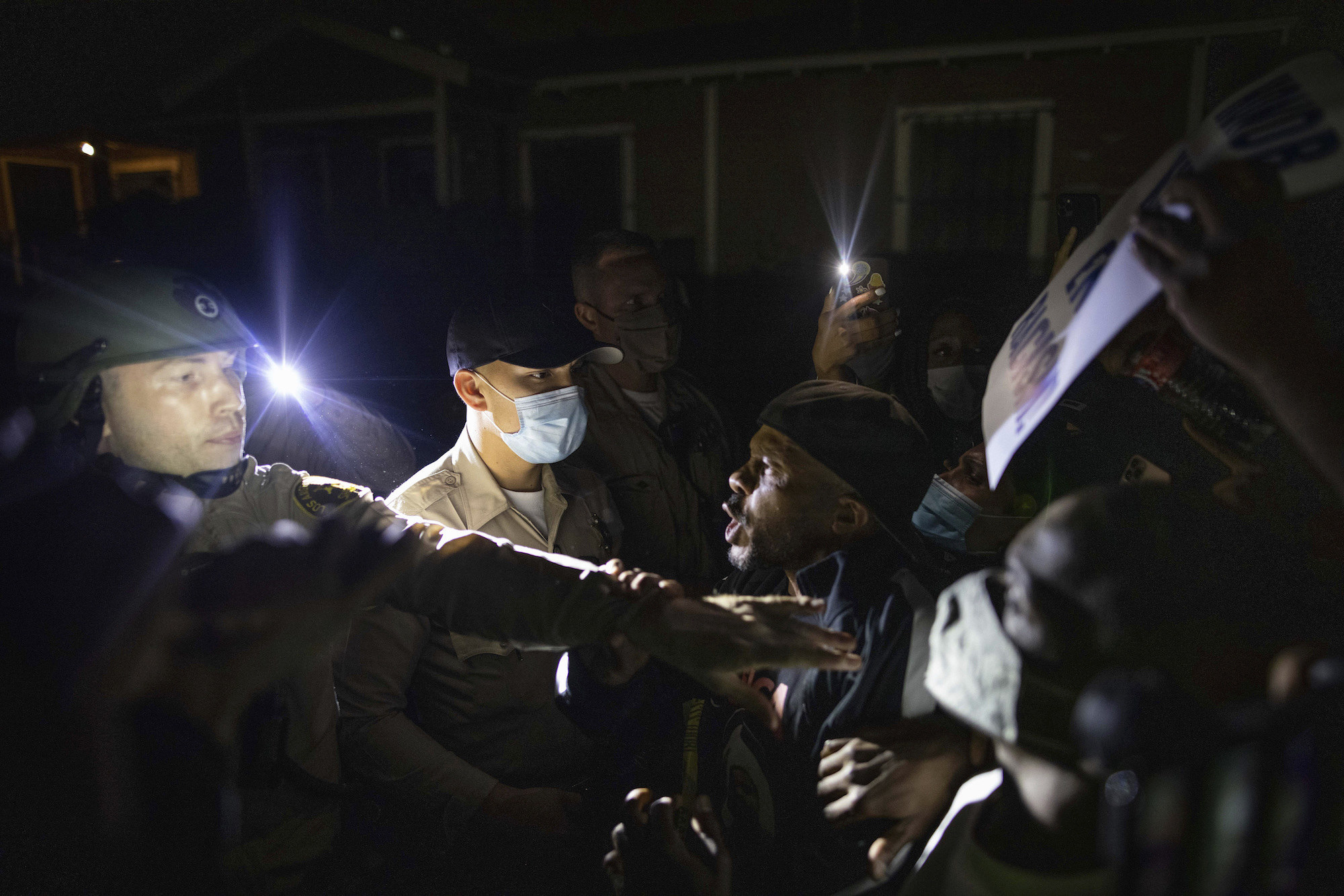 The LA chapter of the Black Lives Matter movement called for protests at the site of the incident, and dozens of people responded.
Cofounder Melina Abdullah addressed the crowd, urging all in attendance to chant Kizzee's name. She said, "They stole his life, they're going to assassinate his character, and they're going to try to criminalize this community."