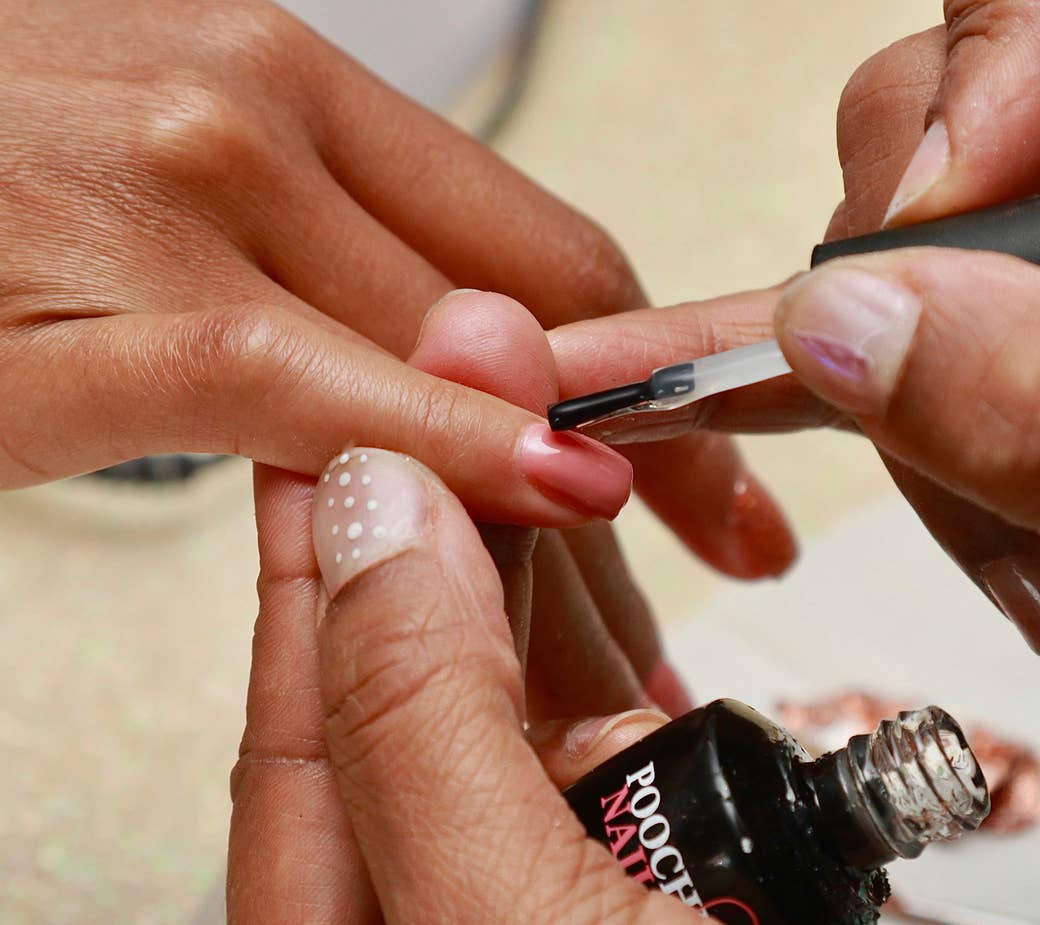 When Lisa Logan reflects on her first week as an apprentice in a Black-owned nail salon in '90s Harlem, she laughs. After she gave the owner 60% of her takings for that week, the young mother only made $38.50.
"It was a joke because, at that time, I was 22, I had a 6-month-old daughter, and what would ever in my right mind make me go back If I made like $40?" she told BuzzFeed News. But she watched and listened to the other women in the salon working hard on either side of her.
"I knew they were making money," Logan said. "There was no way that I was gonna sit next to somebody, knowing that I had the opportunity to make as much and/or more than what they did. I'm like, I could do it, and I had to get it."
This year's Black History Month marks 27 years since Logan first entered the industry. Today, she is regarded as a veteran renowned for her stellar clientele, including the likes of Beyoncé, Madonna, and Queen Latifah.
Drive, grit, and ambition have shaped Logan's trajectory in an industry where Black technicians are reported to only make up 2.4% of the profession — despite being largely responsible for the biggest artistic and cultural nail trends.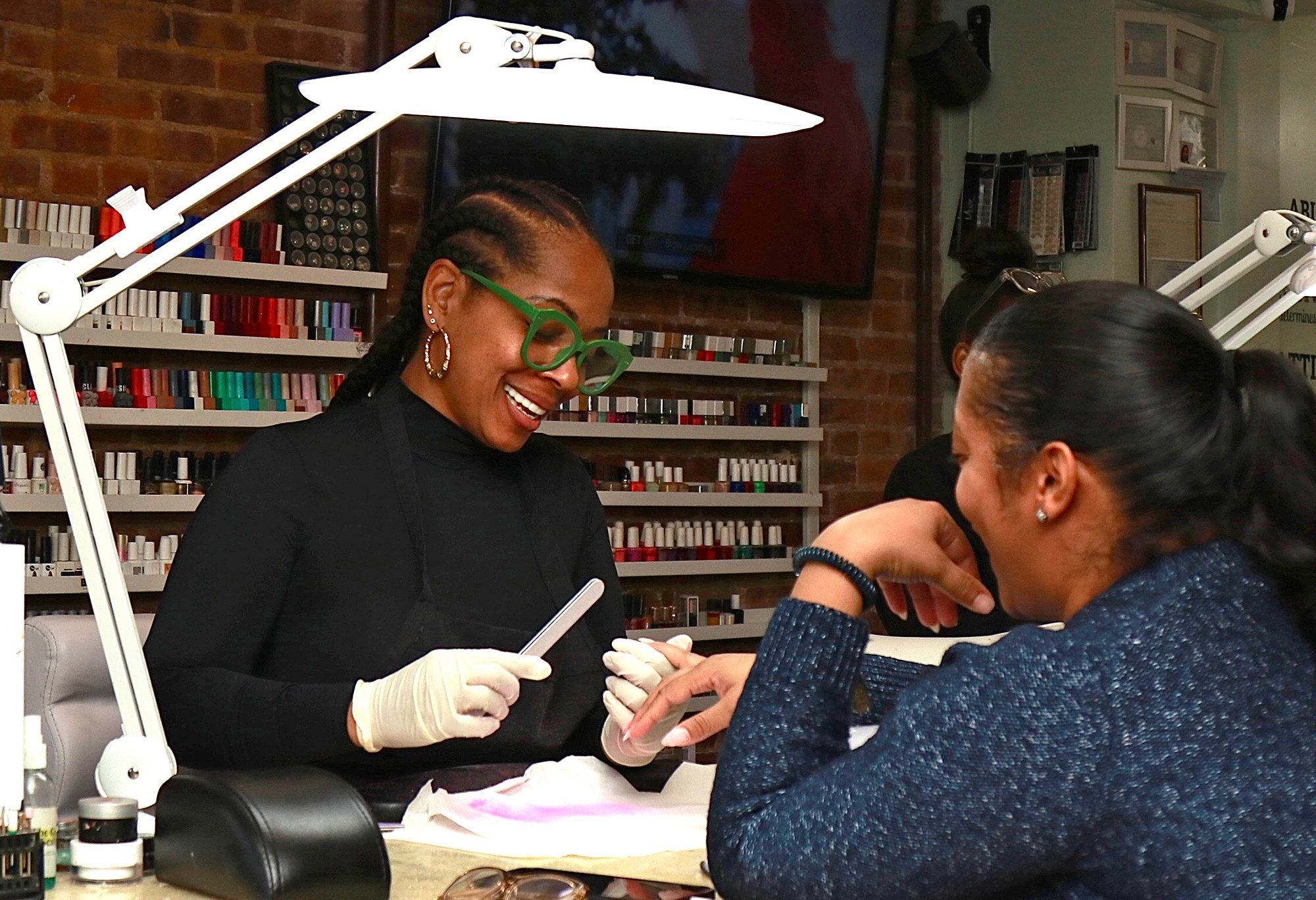 The Nail Suite by Lisa Logan represents "stability," and when it came to opening its doors in 2012, Logan had no doubts that the only suitable place for her salon was the neighborhood she grew up in, Harlem.
"I wanted my salon to be a space where my community felt welcome. I don't care if you're nine or 99," she said. "I didn't want to have to go downtown, where people felt like they had to leave out of their community to get their nails done."
As a nail artist, Logan has a full understanding of what the manicure grooming ritual means for a majority of her customers.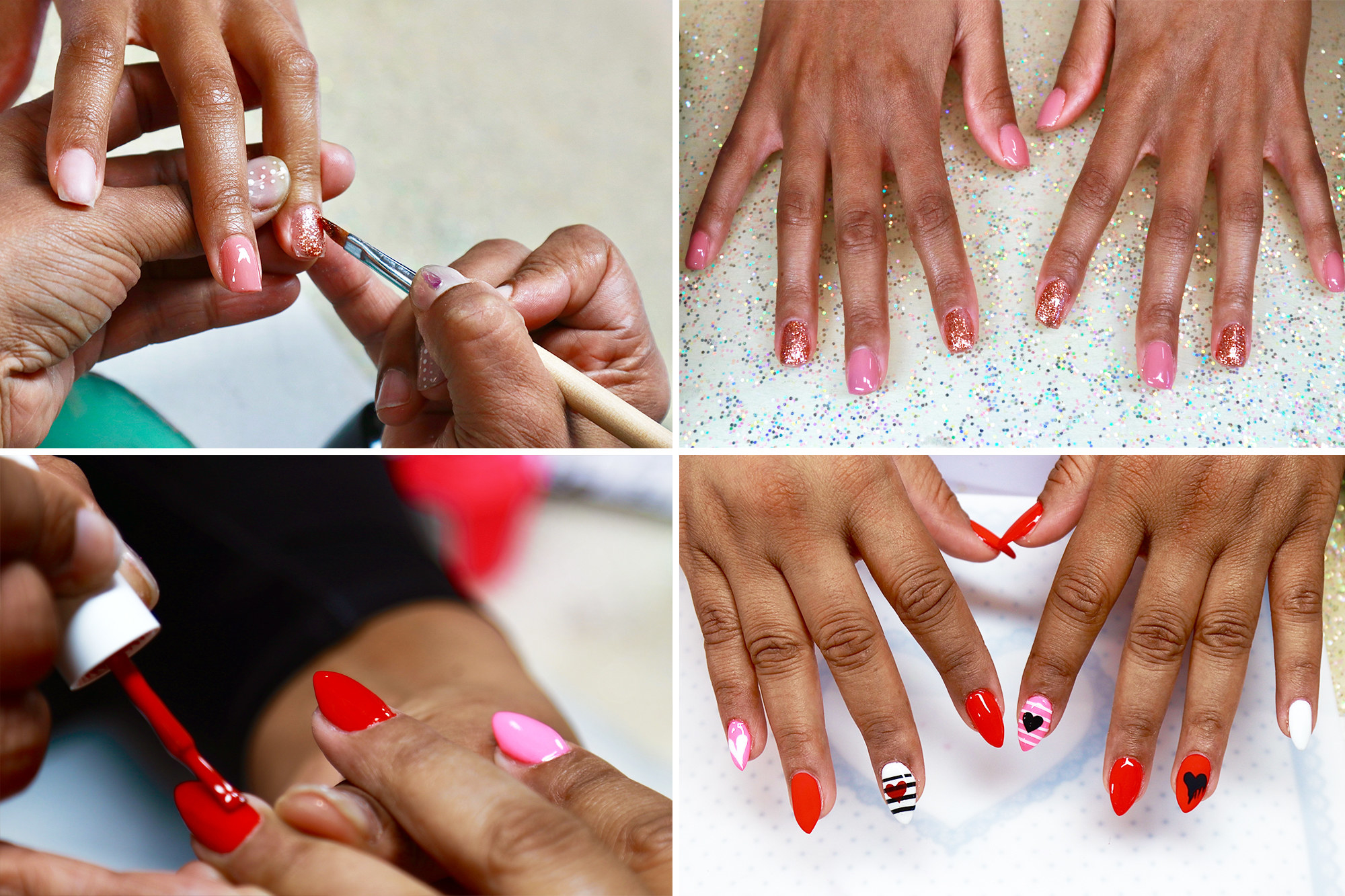 "When it comes to nails, it should be in the dictionary next to happiness," she said, beaming. "There is no one that I know — unless you got a bad job — who doesn't do their nails to bring them happiness or put themselves in a good mental space. It just makes you feel better."
Inside the Nail Suite, you will hear choruses of laughter at the type of insider jokes that only a shared history would permit you to understand.
"Once you sit down with someone who looks like you and reflects who you are, it's like the language changes; it's a different talk," Logan said.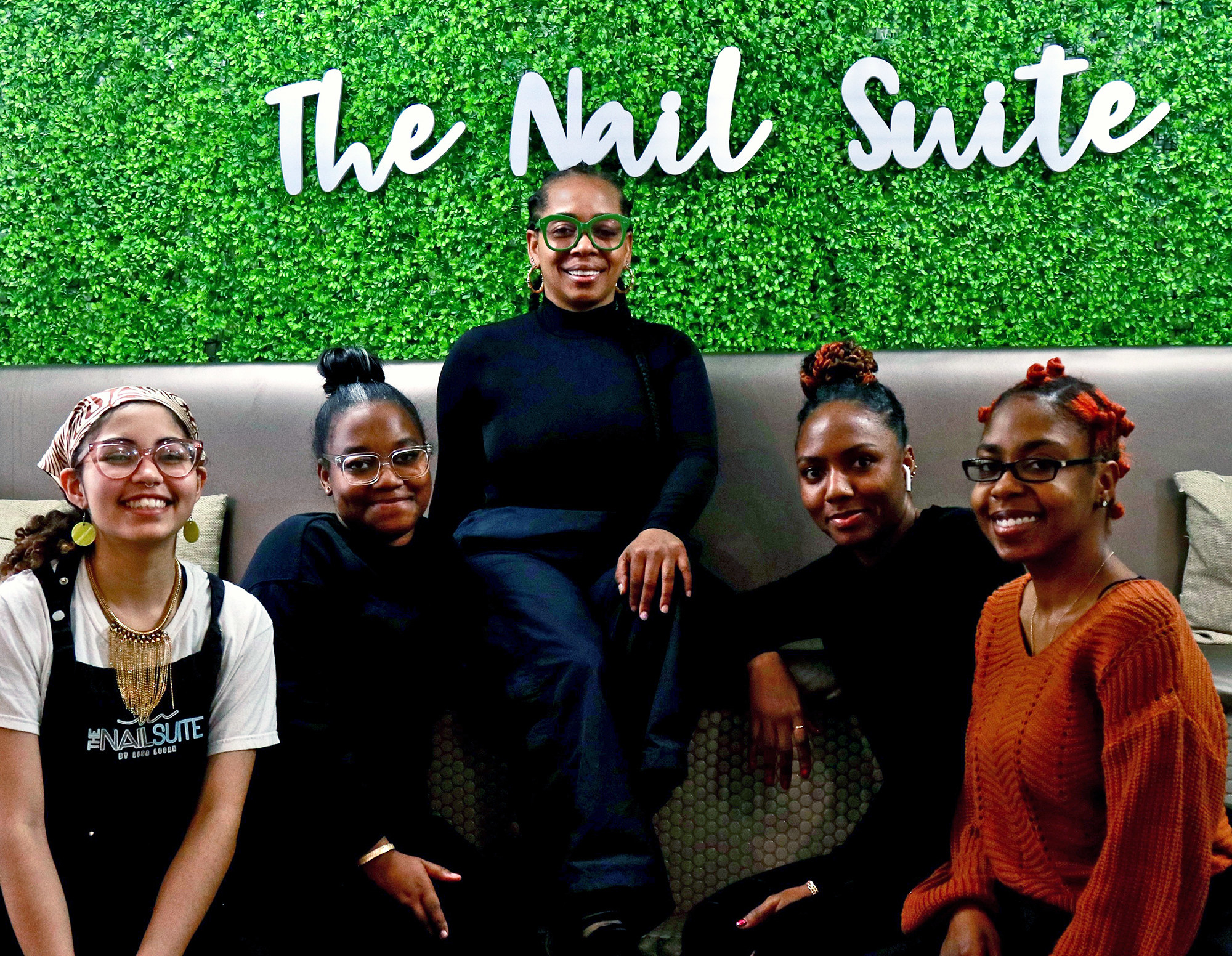 Her assessment of the industry isn't too dissimilar from long-standing criticisms of the wider billion-dollar beauty ecosystem, where Black women regularly contribute only to be neither "catered to" nor "credited" for their innovation.
To date, there are still spaces that struggle to grasp the nuances of the color "nude" and limited shade offerings.
"If you say nude, nude doesn't always mean pale pink or ballet slippers," Logan pointed out. "We have so many skin tones as Black women; it can mean the chocolates and different variations of it."
In her world, showing up with your A-game and honing your craft are paramount; it's a philosophy she preaches when she delivers talks at local beauty schools in the area, where she met her latest recruit for the salon.
"I ended up getting a girl who was interested in coming to work, so now I gotta be able to stand on what I say; I have to be able to say that my space is a place to learn, teach and grow," she said.