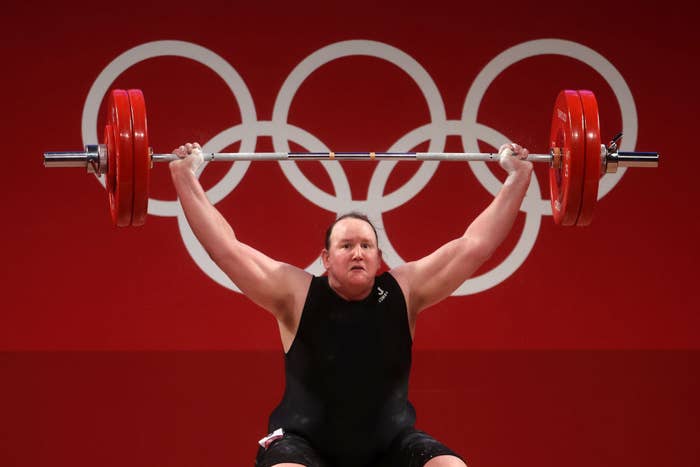 Weightlifter Laurel Hubbard has made history as the first openly transgender woman to participate in a solo event at the Olympics in its entire history.
The 43-year-old from New Zealand took part in the women's super heavyweight 87+kg category on Monday. Her medal ambitions were cut short after three failed lift attempts.
Hubbard became eligible to compete back in 2015, when the International Olympic Committee published changes to its eligibility guidelines for trans athletes. These include a limitation on testosterone levels.
In the case of male-to-female transition, the IOC requires that athletes' testosterone levels are below 10 nanomoles per liter for at least 12 months before their first competition.
The New Zealander, who previously competed in men's weightlifting competitions, transitioned in 2013 and was selected to represent her nation at the world's most prestigious sporting competition.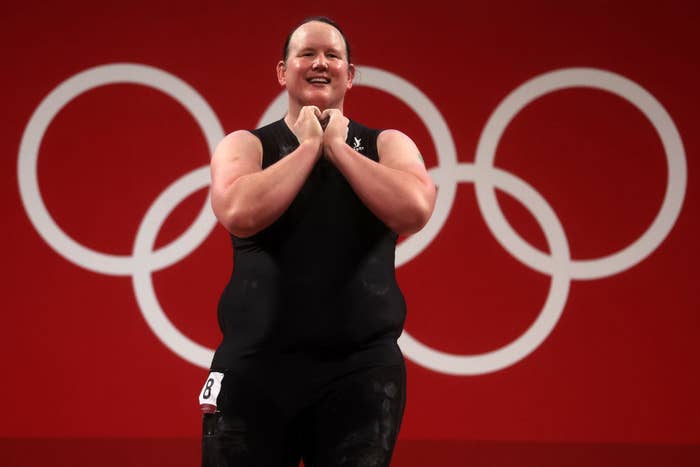 New Zealand Olympic Committee chief Kereyn Smith called Hubbard's selection "a historic" moment.
"She is our first Olympian who has transitioned from male to female," Smith told reporters. "We do know that there are many questions about fairness of transgender athletes competing in the Olympic Games, but I would like to take this opportunity to remind us all that Laurel has met all of the required criteria."
Speaking after her elimination from the weightlifting contest, Hubbard said: "I'm not entirely unaware of the controversy which surrounds my participation at these Games.
"And as such, I would particularly like to thank the IOC for, I think, really affirming its commitment to the principles of Olympism and establishing that sport is something for all people, that it is inclusive and is accessible."
Her inclusion has been hailed as a major milestone in the campaign to create space for trans athletes in sports. However, she is not alone in this history-making Olympics.
Canadian soccer player Quinn is the first openly trans and nonbinary athlete to compete at the Olympics. They are set to be the first trans athlete with an Olympic medal following Canada's semifinal win over the US in the women's soccer competition, the CBC reported.
The 25-year-old midfielder shared what this moment means to them in a moving post on Instagram.
"First openly trans Olympian to compete. I don't know how to feel. I feel proud seeing 'Quinn' up on the lineup and on my accreditation," wrote Quinn. They added there was still much more work to be done in order to make sports more accessible and inclusive.
"I feel sad knowing there were Olympians before me, unable to live their truth because of the world. I feel optimistic for change. Change in legislature. Changes in rules, structures, and mindsets. Mostly, I feel aware of the realities. Trans girls being banned from sports. Trans women facing discrimination and bias while trying to pursue their olympic dreams. The fight isn't close to over… and I'll celebrate when we're all here."
Canada will face either Australia or Sweden in the final on Friday. This Olympics also featured the first nonbinary athlete to represent the US with Alana Smith, who competed in the skateboarding street event.