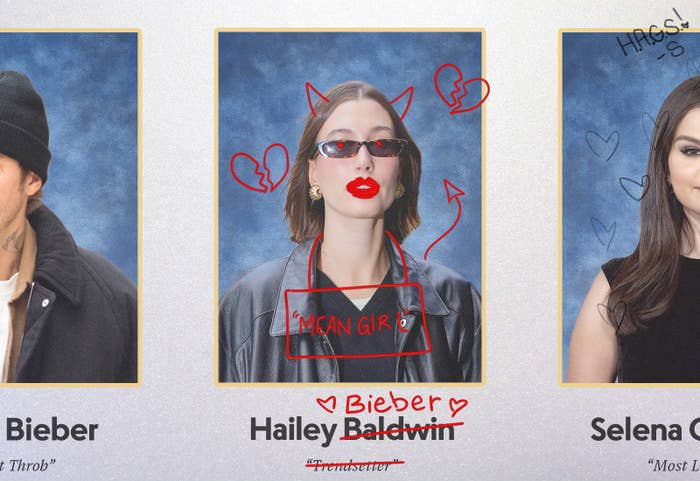 At this point, anyone with even the faintest interest in popular culture online has been sucked into the latest chapter of the yearslong rumored feud between Hailey Bieber and Selena Gomez. It's worth noting that laminated eyebrows ignited this round between the wife and a former girlfriend of Justin Bieber. Yes, eyebrows.
As Hailey and Selena shadowbox, never truly committing to taking direct shots at the other, fans online have opted to land straight punches on their own. They've been pulling up old tweets, viral clips, and commentary that have pushed the narrative that Hailey is seemingly obsessed with her husband's ex and copying her every move.
Not long ago, it felt like her influence couldn't be escaped as trend-watchers declared Hailey as a style icon and the innovator of all things glazed. The Korean beauty phrase is typically used to describe dewy skin, and Hailey has made clear that she did not create the term — although it is used relentlessly in her skincare promo. There was also a concerted effort from pushy publicists to position her as the "girl next door" (if you happen to live in a multimillion-dollar mansion in Beverly Hills, then fair). But today, Hailey's social media has been flooded with comments branding her a "mean girl," and she's been hemorrhaging followers daily.
On Instagram alone, the 26-year-old has lost nearly a million followers, according to Social Blade, ever since the eyebrow drama started on Feb. 23; on TikTok, she's lost another 200,000. While her online following pales in comparison to that of Selena, who is one of the most followed celebrities with nearly 400 million followers on Instagram alone, Hailey's collective audience of over 60 million has come off the back of the engineering of her brand as a trendsetting style icon for Gen Z.
But that's all at risk when the internet thinks you're a bully.
"The 'mean girl' label can be incredibly hard to shake," said Lauren Beeching, founder of Honest London, a social media and reputation management agency.
"You can't really see the true her online, which I think is her biggest weakness."
Beeching, who has over a decade of experience in public relations and crisis management, described the fallout as "harsh" for Hailey, but that also presented a "huge opportunity," in particular, for her to better communicate who she is as a person.
"You can't really see the true her online, which I think is her biggest weakness," Beeching told BuzzFeed News. "She doesn't really show herself that much. Her brand is very much about looking quite cool — lovely fashion and dressing up."
From being the daughter of Stephen Baldwin and niece of Alec to becoming the wife of Justin Bieber, Hailey traded one big name for another. In the mission to carve out her own identity, she tried her hand at a few different things, including modeling, a moderately successful YouTube channel, and now a skincare line eponymously named Rhode. Most of all, Hailey appeared to strike social capital gold with her style.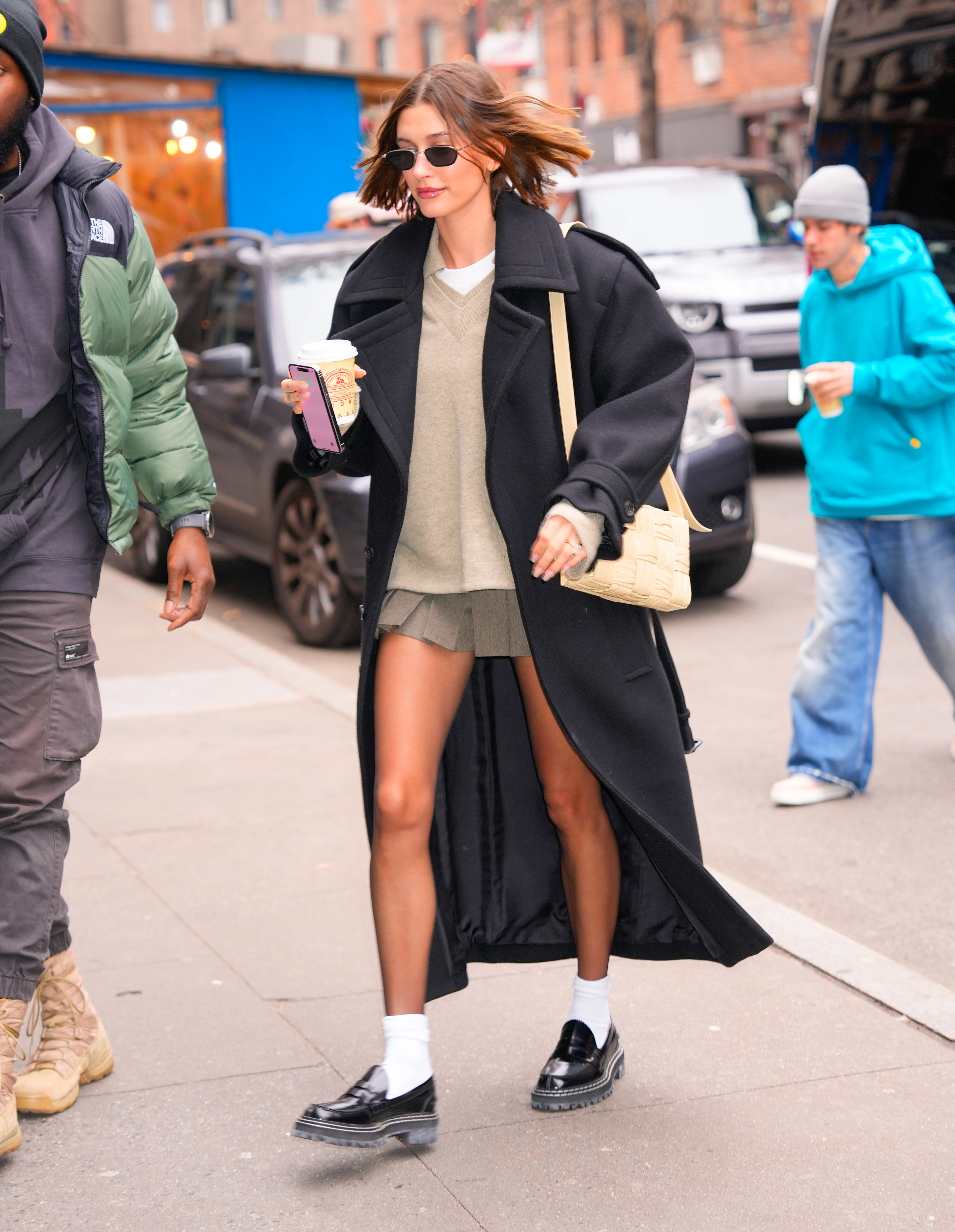 Her off-duty model style has been credited for popularizing trends like glazed donut nails, monochromatic dressing, and all things sporty and oversize.
"Every client I get comes to me and says, 'I want to dress like Hailey Bieber,'" said Ellis Ranson, a celebrity fashion stylist in the UK.
The engineering of Hailey as a style icon benefitted from the blank canvas she represents.
"I think it makes her very likable because it's not too scary or daring," she told BuzzFeed News. "So you almost feel like she could be one of your friends, and you wear similar clothes to her."
Hailey's style seems copyable, even if it's not. "Her style is simple and classy at the same time; it makes it easy for people to re-create," said the moderator of @haileybstyle, a fan account that has spent seven years sharing Hailey's outfits and has gained 300,000 followers for the effort.
The engineering of Hailey as a style icon benefitted from the blank canvas she represents — a type of social media tabula rasa, allowing audiences to project whatever they wanted onto her. One group, in particular, represents the core of her audience. As a user online who called it early said, "the chokehold Hailey Bieber has on young white women needs to be studied."
As the poster girl of a very particular aesthetic that has gained traction online in recent months, Hailey has represented the trifecta of all things vanilla, clean, and donut-glazed, which has been connected with white women reasserting their soft power, and the connection between whiteness and wealth.
If that aesthetic trinity weren't powerful enough, being born a Baldwin, and genetic lottery–winning looks made Hailey the perfect nepo baby next door.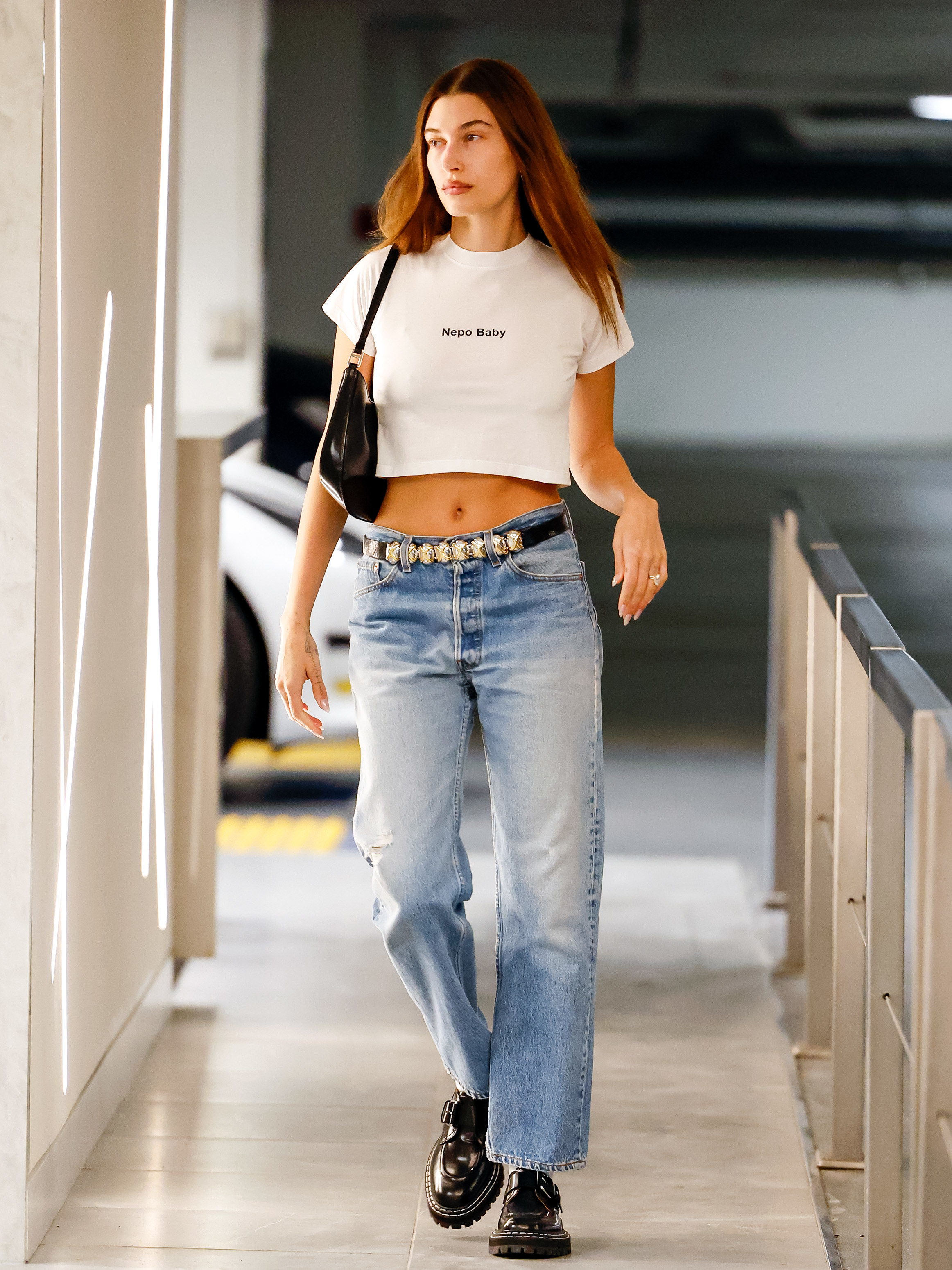 Her well-crafted narrative saw her borrowing imagery from figures like Princess Diana for a 2019 feature in Vogue France, where she shared her admiration for the late British princess and described her as someone who inspired her style.
"I think she is so gorgeous, so effortless; she was everything," Hailey said. "I feel like a lot of [my] personal style is so similar to this, with the athletic, everyday wear. I love being comfortable; I love being sporty."
Diana Spencer was renowned for her activism and style. But despite often being described as the "people's princess," she was born into nobility — and was hardly one of the people. Yet she managed to capture the hearts of millions, finding a special standom in immigrant mothers.
That type of adoration is what you would hope marrying a pop prince and coming from Hollywood royalty will cultivate for you. But in the online world where potent narratives around heroes and villains are constantly being constructed, Hailey looks more like Camilla Parker Bowles and less like Diana in the ongoing perceived feud being fought by fans.
This isn't the first time the "mean girl" tag has been directed at Hailey. During an episode of Drop the Mic, a comedic rap battle competition series Hailey hosted alongside veteran rapper Method Man in 2017, Hailey couldn't hide her contempt for Taylor Swift — one of Selena's best friends — and made a gagging gesture at the mention of her name.
"I've seen many TikToks of people saying they've met her, and she was rude and disappointing, and TikTok is a very powerful platform," Beeching said. "That's where I'm seeing most of these things being discussed."
Ex-server and TikTok creator Julia Carolan went viral for her assessment of "Mrs. Bieber" in 2020, telling viewers that she had served Hailey numerous times and that "every time she was not nice."
Hailey apologized in the comment section, writing, "sorry if I've ever given you bad vibes or a bad attitude. That's not ever my intention!"
Beeching suggested that Hailey doing a documentary could be one way to regain control of her narrative.
In a sitdown interview for megachurch Hillsong's YouTube channel in 2020, Hailey described the "mean girl" label as "confusing."
"I think anyone who knows me personally knows that's so not me at all," she protested.
"I think that goes to show where social media can totally paint a different picture and be completely twisted," she continued. "And I just think there's so much evil in social media, so much hate; there's so much bullying."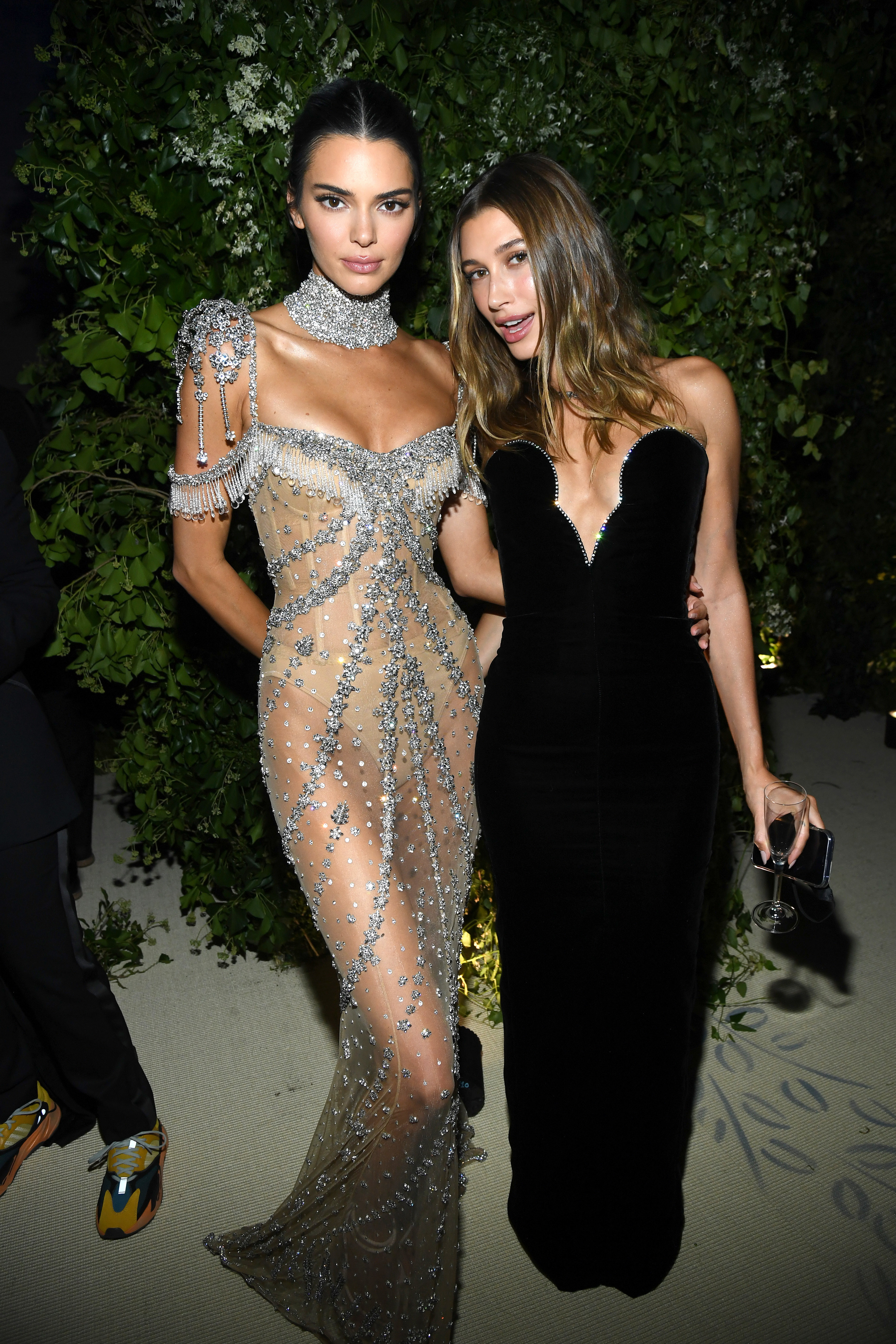 It hasn't helped Hailey's case that her allies in this feud, who may supply advice or war strategy, depending on how you see it, are the likes of Kylie and Kendall Jenner, two members of reality television's royal family who have famously mishandled conflict in the past and in Kendall's case, someone who has been labeled "rude" and an "asshole" by those that know her personally.
When the Kardashian/Jenner clique turned on a then-21-year-old Jordyn Woods following her entanglement with Tristan Thompson, the father of Khloé Kardashian's children, Kim's cringe carpool karaoke performance of Nivea's "Don't Mess With My Man" was a warning shot at any woman who dared to cross them. The online taunting and complete disregard for Woods's mental health fell flat in the court of public opinion, and people resoundingly branded the family as bullies. Unironically, it was Kylie who finally stepped in to save her ex–best friend from further bullying when she tearfully confronted her sister about their behavior. "I just don't think anyone deserves this. We should express everything to each other in person, however we feel," Kylie said at the time.
The same courtesy doesn't appear to extend to Selena.
For a moment, Hailey and Justin's love story was the stuff of fanfiction dreams, from Belieber to wifey. But the fairy tale appears short-lived. Both have spoken openly about their difficult first year of marriage, and speculation about the status of their relationship continues. Montages of their tense moments have fed into the viral idea that Hailey was Justin's second choice to Selena, with fans declaring their marriage "toxic."
Recently, fans of Justin have had to accept that after several postponed dates, the Justice world tour was canceled due to Justin's health issues. The 29-year-old singer shared last year that he had been diagnosed with Ramsay Hunt syndrome, which had left his face partially paralyzed.
And this isn't the only drama in Hailey's normally vanilla world. Hailey's uncle, Hollywood veteran actor Alec Baldwin, who accidentally shot and killed cinematographer Halyna Hutchins on the set of the movie Rust in 2021, is now facing a new lawsuit filed by Hutchins's family over the tragedy.
Trying to rebrand away from the "mean girl" persona is no small task. Kendall Jenner knows this — when asked about the biggest misconception about her during Season 2 of her family reality show The Kardashians, she replied: "I think the one that I guess hurts the most is that people think I'm a mean girl."
"I think the narrative has gotten so out of hand about me and my family that there's just no changing it anymore," Kendall concluded.
There's a lesson in here for Hailey if she's paying attention.
Hailey has opted for silence online, posting as normal. She is seemingly committed to continuing her life unbothered by the narrative developing, despite being savaged in the comments of a recent birthday post to Justin.
But business as usual in the Bieber household doesn't mean that the internet plans to ease up anytime soon, even if many of the faceless figures participating in the vitriol currently being directed her way are perhaps becoming mean girls themselves.
One of the challenges for Hailey's brand is connected to the fickleness of fame. The same privileges that have put her in the limelight have also stripped her of ever being regarded as a victim. Social flip-flopping can see you elevated as a style icon one day and cast as a bully who needs to be humbled in the most brutal way the next.