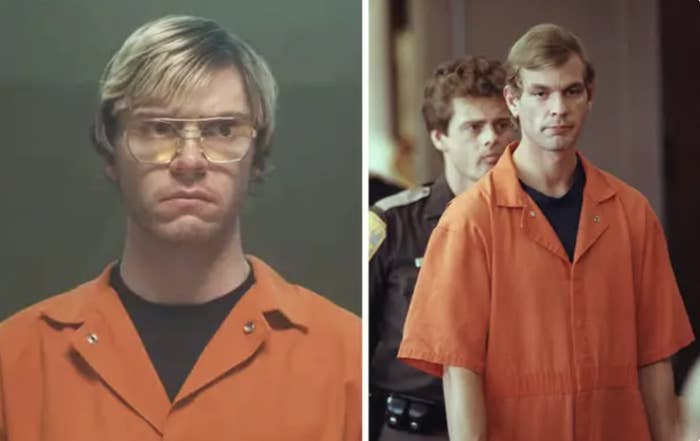 eBay has banned the sale of costumes inspired by the serial killer Jeffrey Dahmer in the run-up to Halloween for violating its policy on violence and violent criminals.
A spokesperson confirmed to BuzzFeed News that the selling platform was actively removing these listings and that they were "prohibited," although some listings are still active at the time of publication.
Items that have been posted on eBay include an orange jumpsuit with a mask based on actor Evan Peters's portrayal of Dahmer in the Netflix series Monster: The Jeffrey Dahmer Story and glasses that resemble the ones worn by Dahmer.
The company policy states that sellers are banned from listing items that "promote or glorify violence" or are associated with violent individuals, the acts for which they gained notoriety, or crime scenes from the past 100 years.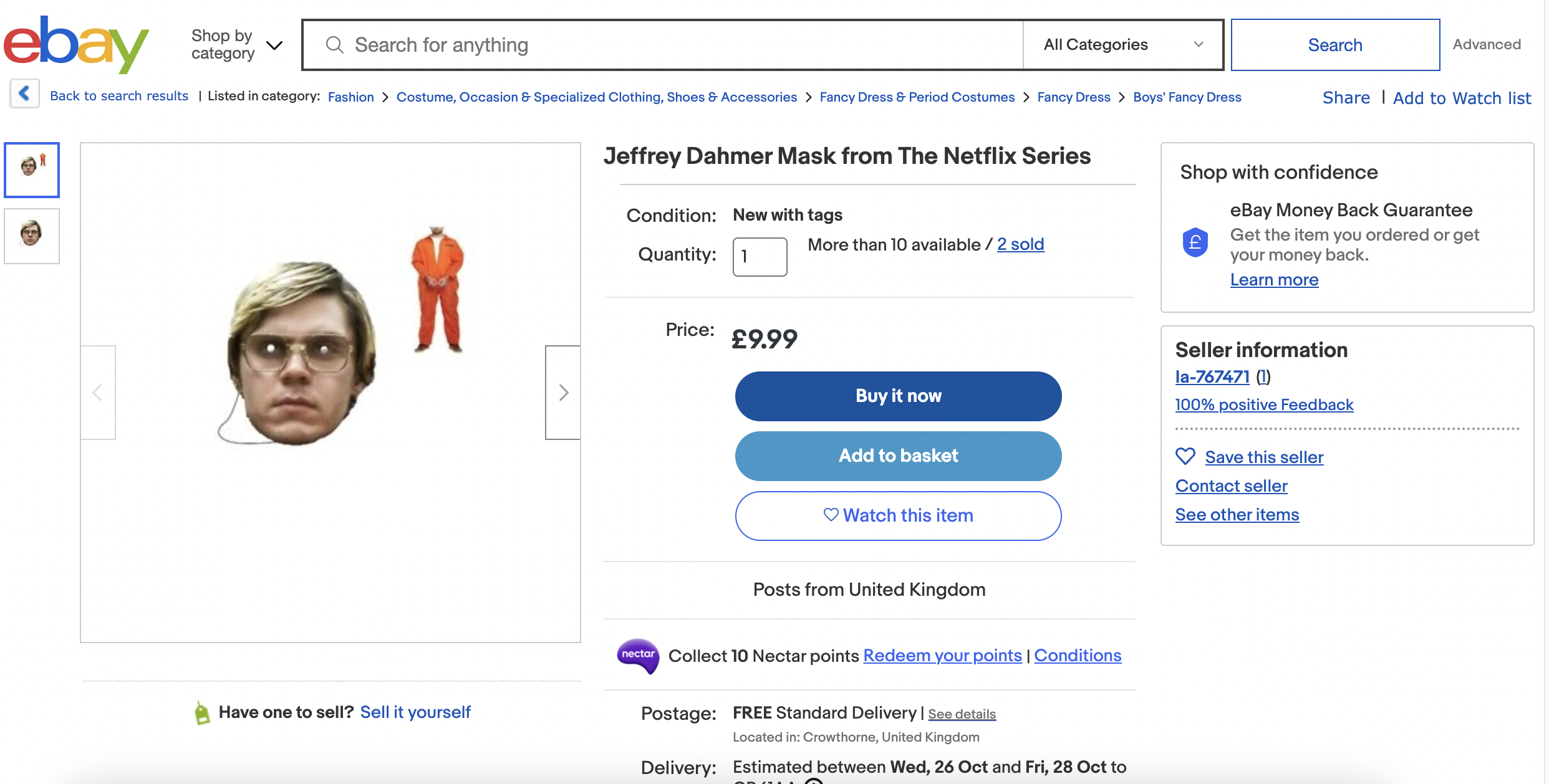 Dahmer killed 17 people, predominantly Black men and boys, and engaged in horrific cruelty with their bodies, including necrophilia, cannibalism, and dismemberment.

On Amazon, a search for "Jeffrey Dahmer costume" offers up a pair of glasses similar to the ones Dahmer wore over the duration of his trial as well as merchandise appearing to make light of Dahmer's cannibalism, including a T-shirt with the words "If you can't beat 'em eat 'em."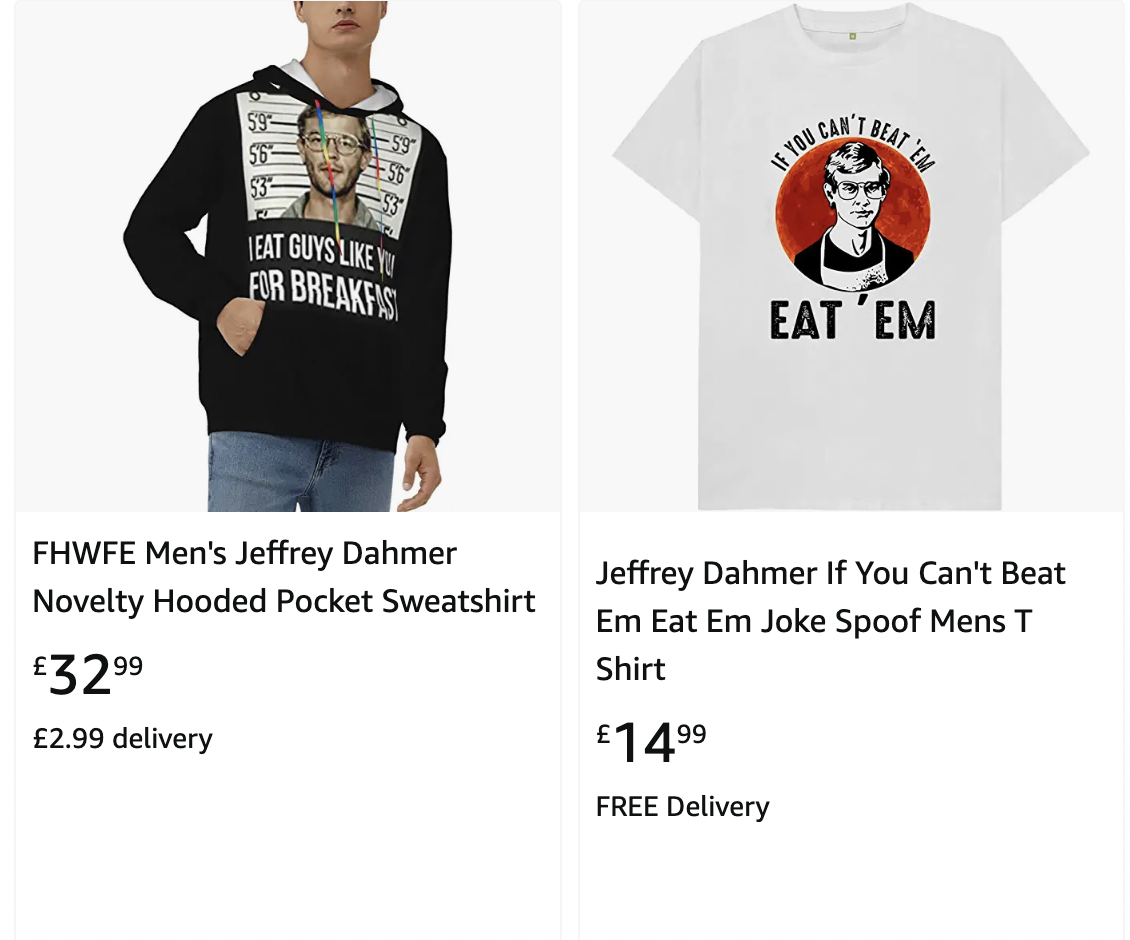 BuzzFeed News reached out to Amazon for comment.
Ryan Murphy's Netflix series starring Peters renewed interest in Dahmer and his crimes, for which he received a life sentence in 1992.
The show, which premiered on Sept. 21, has become one of the platform's most popular projects, surpassing the record set by Squid Game. Alongside its popularity, it has also received a slew of criticisms, particularly from family members of victims who have expressed anguish at having to relive their trauma.