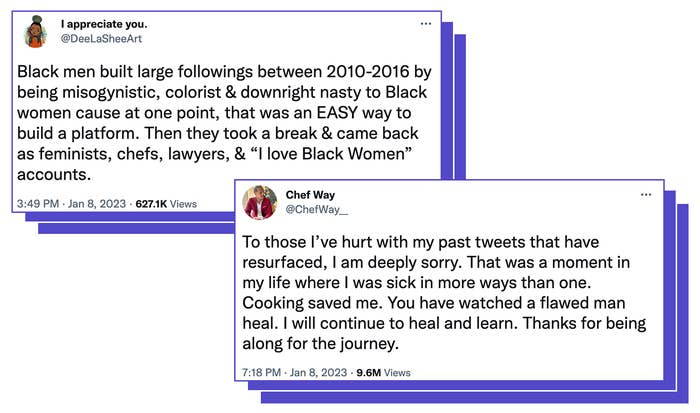 A Texas district attorney's office is standing behind its employee currently under fire for past disparaging comments about Black women made on social media, as Twitter users with lengthy memories demanded accountability.
In a statement to BuzzFeed News, Harris County District Attorney Kim Ogg described herself as a "believer in second chances" concerning Waymond Wesley, better known as popular TikTok food creator Chef Way.
Twitter users unearthed colorist, misogynistic, and anti-fat tweets by the Houston-based influencer. Darker-skinned Black women also accused Wesley of targeted harassment against them dating back to 2015.
According to circulating screenshots of now-deleted tweets from @WaymoTheGod, Wesley once suggested that "Black bitches make for good punching bags."
Wesley did not respond to numerous requests for comment from BuzzFeed News. Responding to the backlash, Wesley appeared to take responsibility for his words in an apology posted across his social media accounts on Monday. He has since limited comments on the posts.
"That was a moment in my life where I was sick in more ways than one. Cooking saved me. You have watched a flawed man heal. I will continue to heal and learn. Thanks for being along for the journey," Wesley wrote.
Wesley joined the Harris DA's office in March 2021, but he also has a flourishing career as a food creator on TikTok with over 250,000 followers.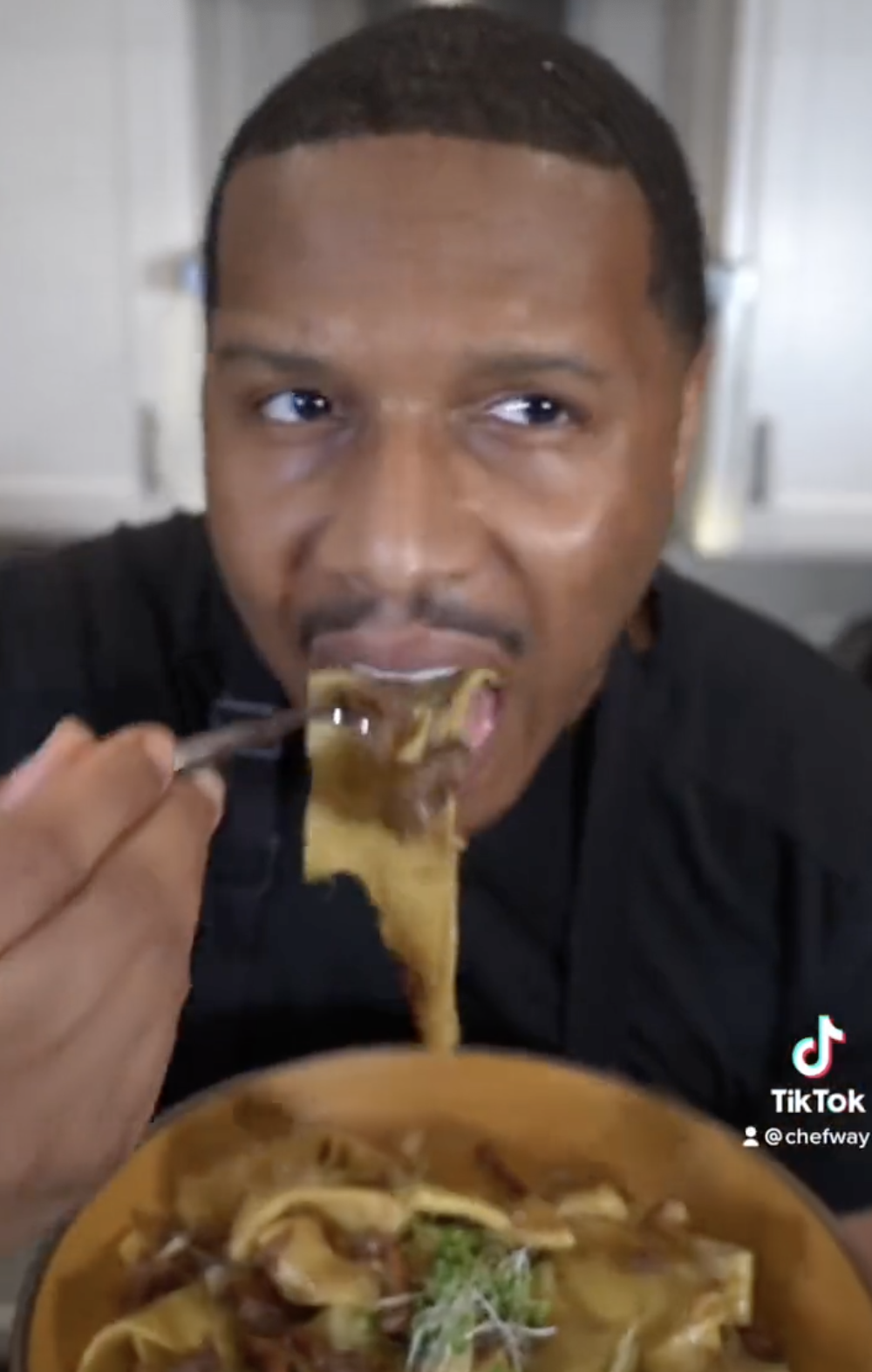 Wesley's old tweets resurfaced after the food influencer posted a recipe for oxtail pasta to Twitter, and those familiar with his previous online persona were quick to call out his rebrand and serve up their own cooking because screenshots are forever.
In one screenshot of a tweet, Wesley, a lawyer by day, referenced Sandra Bland, a Black woman who was found dead of an apparent suicide in her jail cell three days after a traffic stop arrest in 2015.
"If black lives mattered to Sandra Bland, she wouldn't have taken her own life. I'm serious too," he wrote, according to screenshots.
Wesley expressed disdain for darker-skinned Black women as he routinely made disparaging remarks. In one screenshot, Wesley cropped a dark-skinned model out of a photo with a light-skinned woman, complaining that she "messed up the pic."
One Twitter user claimed that she had personally been targeted by him for her skin tone.
"You commented on one of my pics on my old account and said my dark skin made me ugly, I was in high school. Called me all types of butterface. You said if I was light-skinned I'd look better. Now you're a chef? That's crazy," wrote @IamHogoe.
Despite the public outrage, the DA's office expressed confidence in Wesley's rehabilitation and claimed that he was in ongoing recovery for his issues, including alcoholism, and maintained that he had conducted himself "professionally" since joining the staff.
"These posts were inappropriate and offensive and do not reflect my values or those of the Harris County district attorney's office. Mr. Wesley has explained that these posts came during a period in which he was struggling with serious personal issues, including alcohol addiction," Ogg said.
The fallout of Wesley's past online activity has resulted in two brand partners ending their deals. The first was appliance maker Anova Culinary, which immediately distanced itself after Twitter users flooded their mentions with calls for them to act.
"I believe that brands are about values. We want to partner with individuals that reflect our own values. Chef Way clearly does not represent the values we hold dear. Thanks to those that called this out. We need to do a better job vetting people that represent our brand," said Stephen Svajian, the CEO of Anova Culinary.
Tastemade confirmed to BuzzFeed News that it would no longer be working with Wesley, calling his past behavior shocking and disappointing.
The timing and the extent of the backlash against Wesley has been celebrated as long-overdue "Twitter justice" by those who had also witnessed an era where profiles grew by peddling hate against Black women.
"You can't ruin people's lives and then just rebrand like everything is okay. I hope they don't stop letting you have it. You deserve every bit of it," one user wrote.
"Let this be a life lesson to not come online and do foolishness for clout bc one day you'll get what you deserve when you least expect it and it could easily cost you your livelihood," another said.
But further concerns have been raised over Wesley's continued employment in Harris County and the DA's decision to support him in light of the revelations.
One concerned user wrote: "The things @ChefWay has said about Black women is awful. It would be great if he lost every cooking deal he's gotten but I'm more worried what he's doing to Black women in his position at the D.A.'s office in Harris County where he serves as a prosecutor!"