Jay-Z and Beyoncé have assured fans their tour will continue as normal after a stage invader brought their show in Atlanta to a halt Saturday night.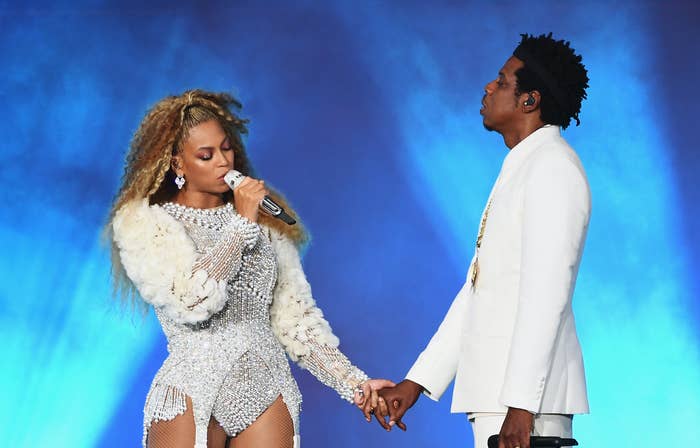 Footage posted to social media by fans shows the final moments of the show, as the couple exit the stage after performing their track "Apeshit." Then someone in a white T-shirt and black shorts is seen emerging from the audience and apparently following them offstage.
Dancers then break into a run and follow after the intruder. Fans can be heard saying: "It's a fight!"
Yvette Noel-Schure, the publicist for the couple — who were playing the Mercedes-Benz Stadium in Atlanta, where they will play again Sunday night — took to Instagram to thank fans for their concern and reassure the public that they are fine.

More footage captured the moment when concert security stepped in to contain the situation as the dancers and the band were briskly ushered off the stage.
This video, shot from a different angle, shows how the stage invader hopped onstage and weaved in between the dancers to follow the Carters backstage.
The couple, who are worth an estimated $1.25 billion, are currently on the North American leg of their On the Run II tour, the sequel to their first joint tour in 2014.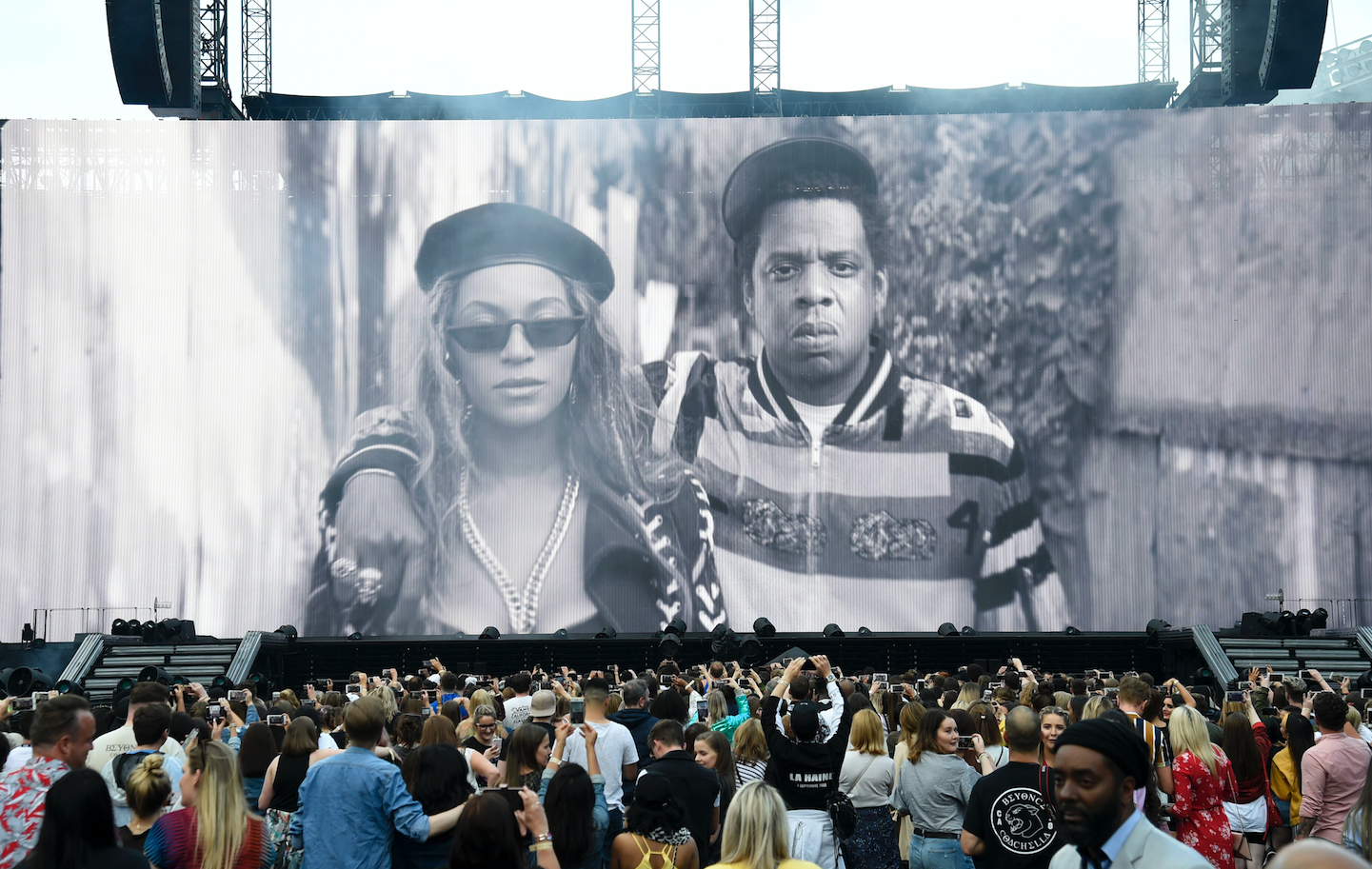 Fans used social media to voice their concerns about the incident, and some even suggested that the couple would be unlikely to stop in Atlanta again following the scare.
According to Billboard, the couple are scheduled to be on the road for another month and a half, and the tour is expected to pass the $250 million mark when it concludes in Seattle on Oct. 4.
An employee at the venue said no one was available to comment. BuzzFeed News has contacted the tour's promoter, Live Nation, for comment.