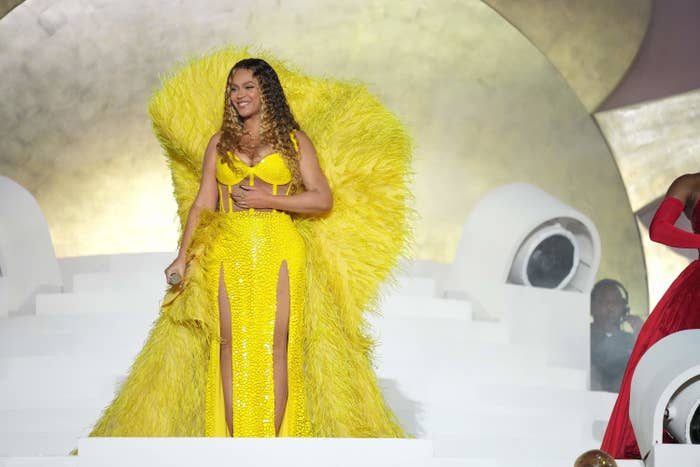 In a real feat for expensive tourism marketing, celebrities and influencers flocked to the opening of a brand-new luxury resort in Dubai this past weekend, with an exclusive Beyoncé performance bringing the internet to a standstill.
For her first full live show in over four years, the award-winning singer delivered an evening featuring some of her most popular hits, including "Halo," "Drunk in Love," and "Crazy in Love."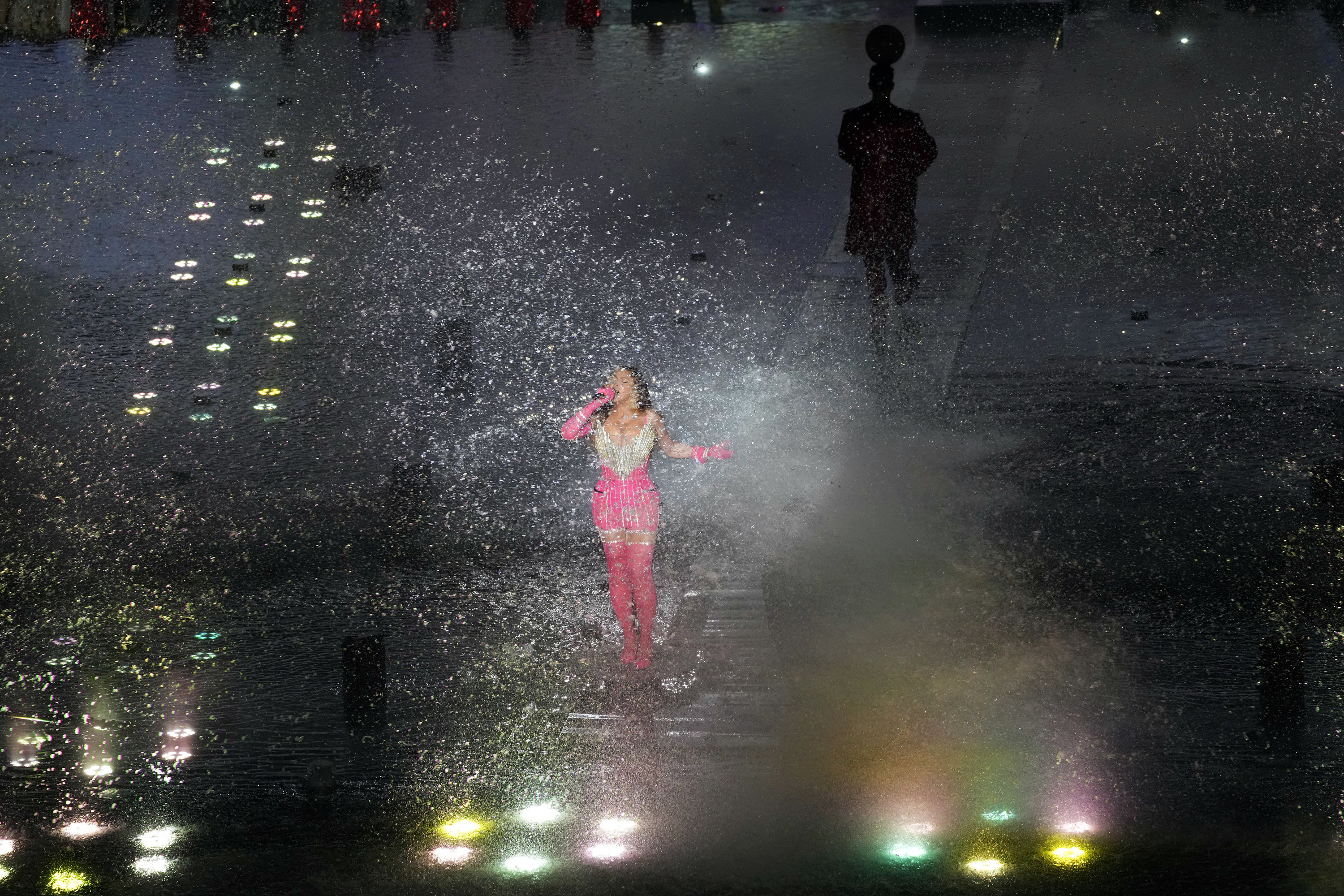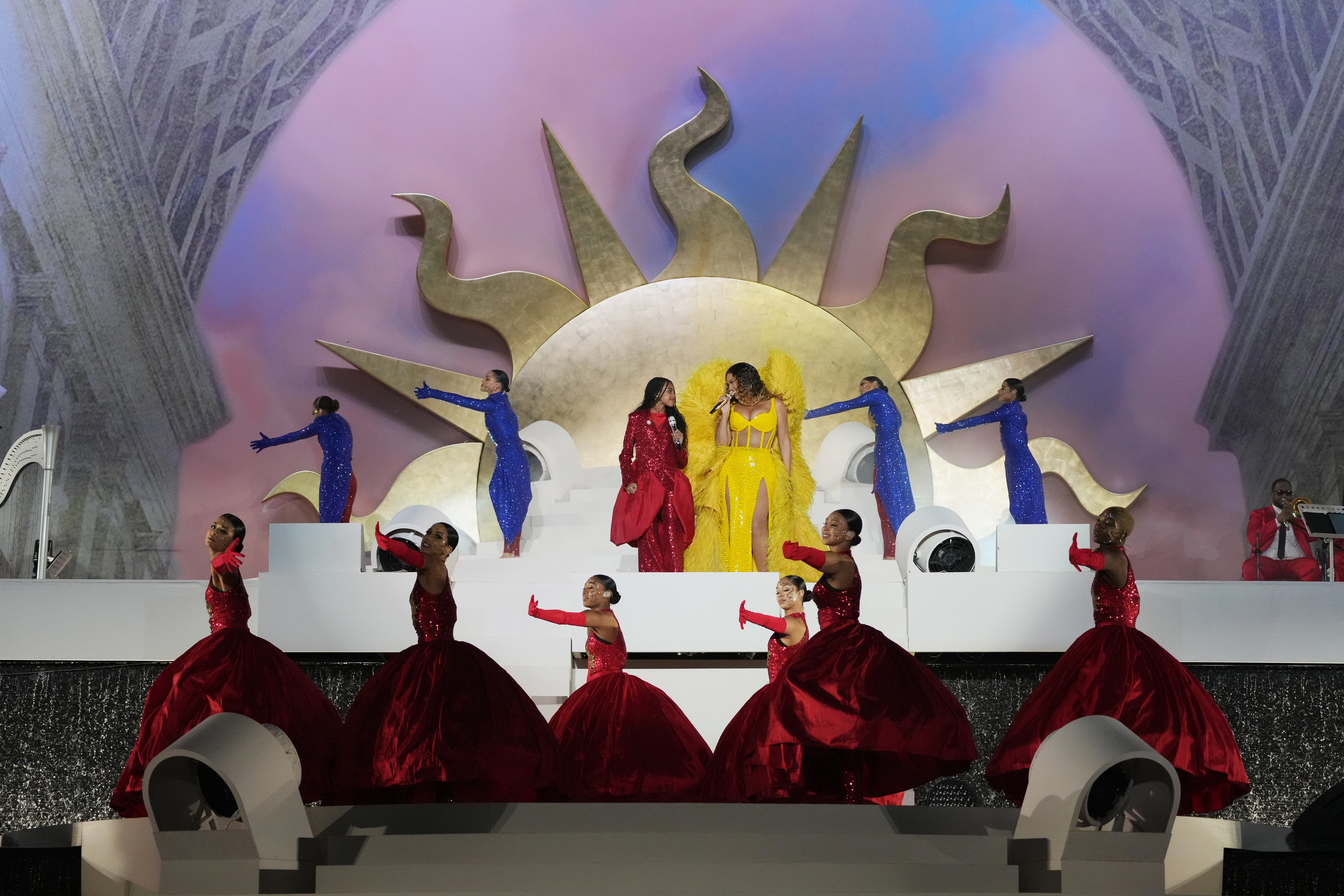 The event took place on the second night of the opulent all-expenses-paid weekend to mark the unofficial opening of the Atlantis the Royal hotel, where rooms start at around $1,300 a night.
Originally billed as a "once-in-a-lifetime performance," there was no confirmation of who would be taking the stage — until snippets of sound check clips circulated on social media led most people to rightfully conclude that the performer would be Beyoncé.
The full-scale production featured the all-women Firdaus Orchestra from Dubai and the Season 17 winners of America's Got Talent, the Lebanese dance troupe the Mayyas. The group described the moment as "an honor" in a post on social media.
The concert had all the trappings of an extravagant Beyoncé gig — feathers, sequins, dozens of dancers, water fountains, and fireworks.
One of her outfits, a magenta and silver corset dress with magenta gloves, was designed by the Ukrainian brand Frolov.
"This was my first Live performance, Styled by me! What a moment!! I have watched this woman tear down the house since I was 5 years old. Going to destiny's child concerts, screaming and dreaming of one day being apart of a moment like this," wrote KJ Moody, Beyoncé's stylist and cousin, on Instagram. "This is what real WORK, real DILIGENCE, real DEDICATION, real PASSION and real STRESS looks and feels like. Lol No one and I mean NO BODY can take this away from us."
The set list did not include any hits from the 41-year-old's latest project, the dance album Renaissance, which pays homage to ballroom culture and the Black LGBTQ community.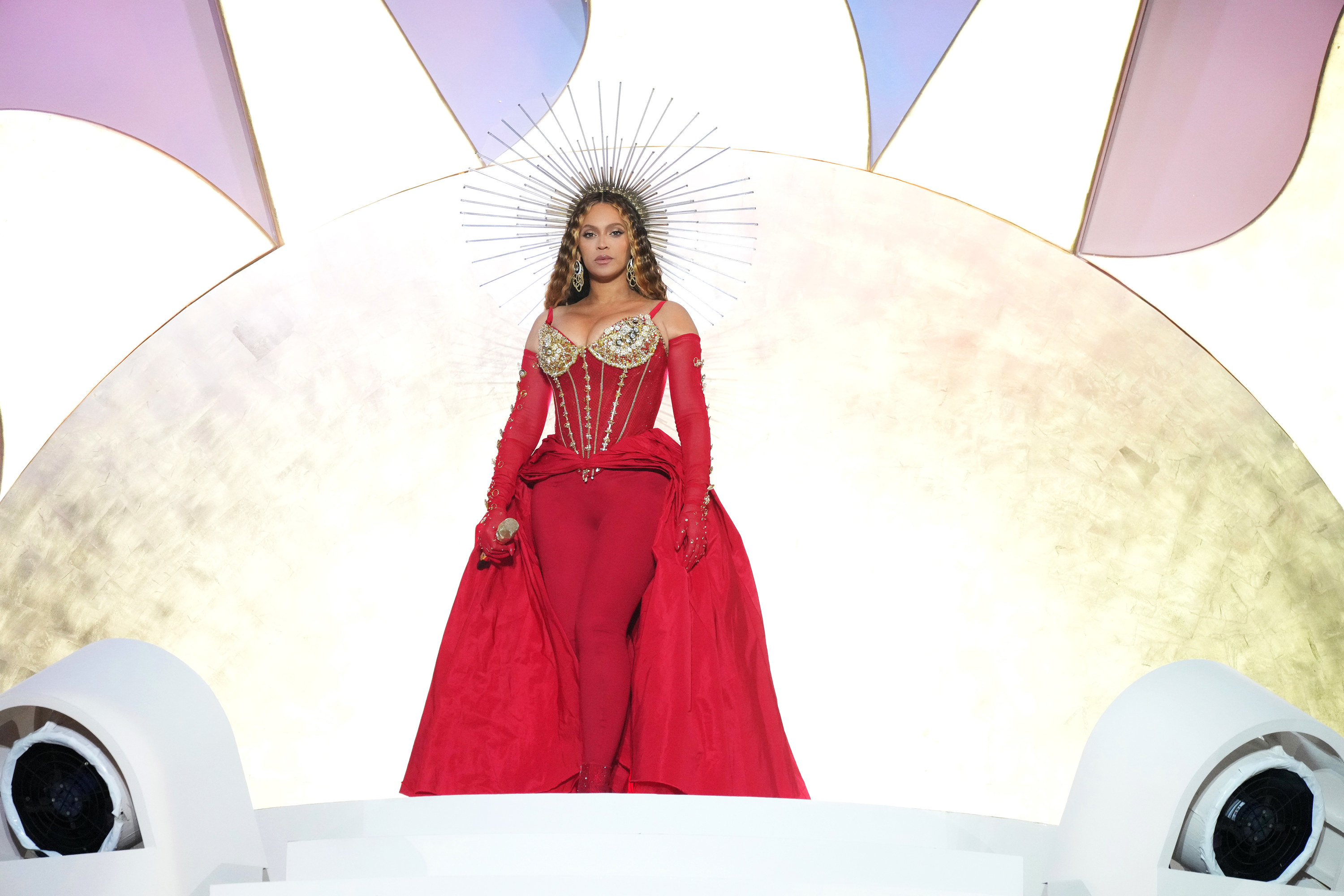 Many criticized the singer's decision to perform in the United Arab Emirates, a country with clearly defined laws criminalizing same-sex relationships.
"No one is going to talk about how Beyoncé betrayed the Queer community? Dubai has one of the worst human rights laws in the World and they even kill gay people over there but Bey still went ahead to perform? Guess she only speaks about gay rights when it's beneficial," one critic wrote.
"I do hope the 'Beyoncé is playing Dubai in the middle of the RENAISSANCE era' debate is reminding people that this is what happens when you let straight people be the face of queer culture! Their fights are not our fights!" someone else wrote.
There's been speculation over the fee commanded for the performance, with some reports claiming the singer received $35 million while others are reporting $24 million.
A PR source from the hotel told a guest that the $24 million figure covered the cost of the whole weekend, not just Beyoncé's fee. BuzzFeed News contacted Parkwood Entertainment and Atlantis for confirmation.
Guests in attendance included actor Nia Long, comedian Rebel Wilson, and model Kendall Jenner, who later hosted an event for her tequila brand 818.
The weekend also welcomed influencers and journalists, who were treated to a packed itinerary of parties, fine dining, and unlimited access to the facilities on site.
The hotel is described as the "world's most ultra-luxury resort" and officially opens to the public on Feb. 10.
If it seems like Dubai has frequently been showing up on your socials recently, that would be because alongside the opening of the luxury hotel was a controversial influencer trip organized by Tarte Cosmetics.
The brand flew 50 beauty influencers and their plus-ones to Dubai for a three-day trip in collaboration with Sephora Middle East. Creators were housed in luxury villas and showered with gifts. The trip was accused of being "tone deaf" by some creators on TikTok.
Tarte founder and CEO Maureen Kelly defended the trip in a statement to Vogue.
"This isn't our first trip, but I can, of course, understand how people may have a knee-jerk reaction to seeing content overload like this," Kelly said.
The beauty entrepreneur argued that it had never indulged in traditional advertising like Super Bowl adverts or big-name spokesmodels but instead chose to "invest in building relationships and building up communities."
For those who weren't invited to either of the spectacles hosted in Dubai these past few days, the refresh button online was the closest you could get to the action, as some of those who did make the cut broke protocol to treat fans online.
As confirmed by BuzzFeed's own Jeff Thurm, who was in attendance for Beyoncé's dazzling performance, guests were given pouches to put their phones in, but that didn't stop some who posted clips online anyway.
We thank them for their service.