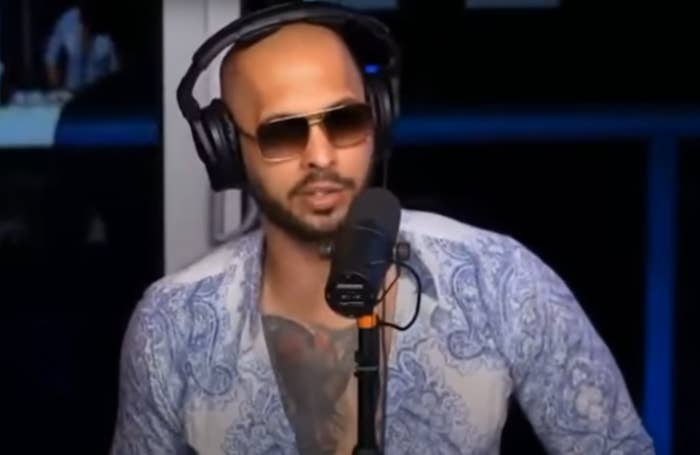 Content creator and influencer Andrew Tate has been removed from Facebook and Instagram for violating Meta's policies following online calls from activists for him to be deplatformed.
In accordance with Facebook's policy on "dangerous individuals," Tate could be considered to fall under the Tier 3 category.
A spokesperson for Meta confirmed to BuzzFeed News that he was banned from using Facebook and Instagram but did not clarify if the ban was permanent or offer details on what specific policies he had breached.
Tate's account was also permanently banned on TikTok, where clips of his comments helped propel him to online notoriety among younger viewers.
"Misogyny is a hateful ideology that is not tolerated on TikTok," a spokesperson told BuzzFeed News. "Our investigation into this content is ongoing, as we continue to remove violative accounts and videos, and pursue measures to strengthen our enforcement, including our detection models, against this type of content."
On Monday, YouTube followed suit. A spokesperson for the platform said in a statement to BuzzFeed News that all channels associated with Tate were "terminated" for "multiple violations" of its community guidelines and terms of service, including its hate speech policy.
"If a channel is terminated, the uploader is unable to use, own or create any other YouTube channels," the spokesperson said.
The 35-year-old's presence online was described as "dangerous" in a viral Instagram post last week by queer content creator Matt Bernstein, who detailed Tate's violent, anti-gay, and misogynistic comments made during his various podcast appearances.
Tate's notoriety surged over the past couple of weeks in response to viral moments featuring highly offensive comments about women, including a clip where he describes them as "property" and a tweet where he said women should take "some responsibility" for being sexually assaulted.
At the time of his removal from Instagram, the British American had 4.7 million followers, 2 million of whom he acquired in the last 30 days, according to analytics platform Social Blade.
Social media users responded to Tate's rising popularity by trolling him with a yassify makeover as a comment on his misogyny.
Ruth Davison, CEO of Refuge, a British charity that provides support for women and children experiencing domestic violence, called the ban on Tate's account "the right decision" in a statement provided to BuzzFeed News on Friday.
"This is the kind of decisive action needed to tackle the online radicalization of young men towards a violently misogynistic worldview," Davison said. "The same kind of action is now needed outside of high-profile cases like this – we know that women are experiencing stalking, harassment, and abuse online every day, often without so much as a response from social media companies," she said.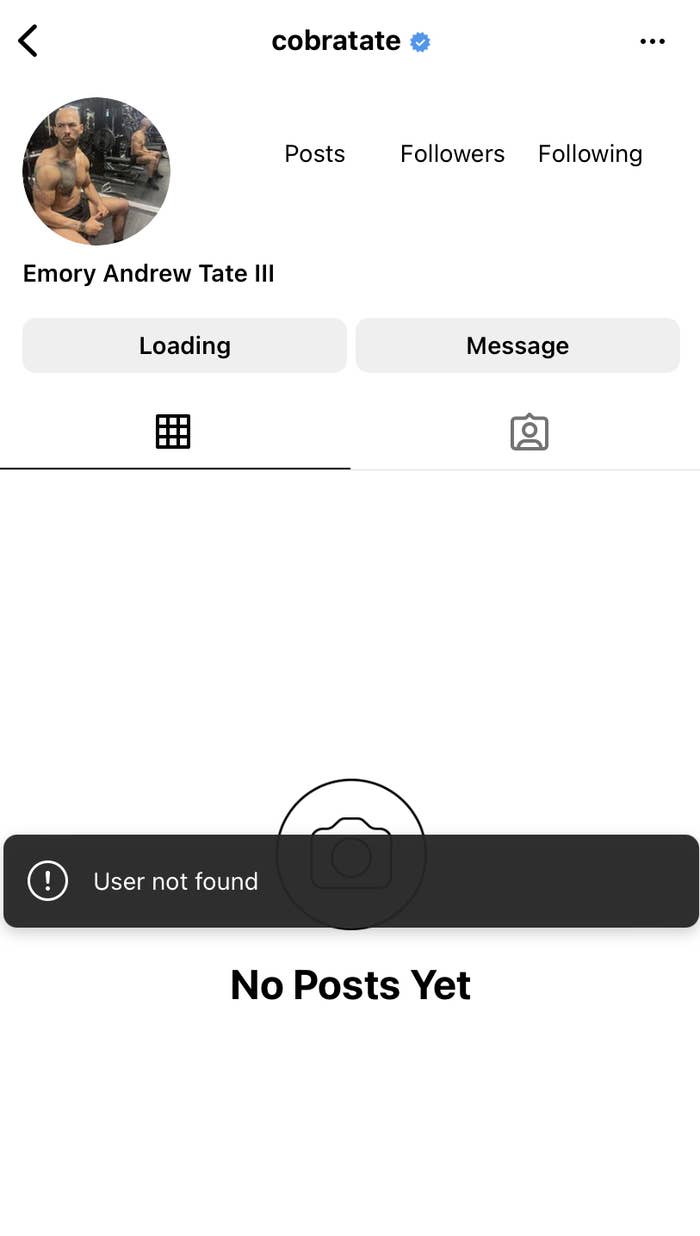 Refuge warned that online hate and content targeting women had real-world consequences and that it was critical for legislation related to online safety to include policies that addressed violence against women and girls.
Tate, a former kickboxer, came into the public eye in 2016 when he was removed from the reality series Big Brother after footage of him assaulting a woman with a belt was made public. Tate insisted that the interaction was consensual.
Twitter permanently removed Tate's various accounts that he used between 2017 and 2022, including one that it said it verified "in error" following a previous ban he managed to skirt around by creating new accounts. His most recent Twitter account was still active until January of this year. Despite companies' attempts to limit his reach, numerous fan pages remain across Instagram that continue to repost his content.
"Andrew Tate hasn't been the first misogynistic man on social media to rise to fame and until tech companies and governments do something serious about it, he won't be the last," Seyi Akiwowo, author of How to Stay Safe Online and founder of Glitch!, a UK charity dedicated to making digital spaces safe and ending online abuse, told BuzzFeed News on Friday.
Akiwowo emphasized that it was important to look beyond Tate.
"The danger about making this just about Andrew Tate means we will be forced to be satisfied with him being banned from platforms. When that's not enough. The online space has become another tool in the belt for supremacists," Akiwowo said.
The former UK politician suggested there's an urgent need to recognize the incel community as an extremist group and added that legislation alone would not be enough to address the online radicalization of young men who flock to figures like Tate and engage with his content.
"Men like Andrew Tate aren't lone problems, so just removing him from the platforms won't have a lasting impact," Akiwowo said. "They are a product of a society and systems that allow them to learn and spread hatred — so we focus on education and culture change, and on calls for meaningful regulation of social media platforms."