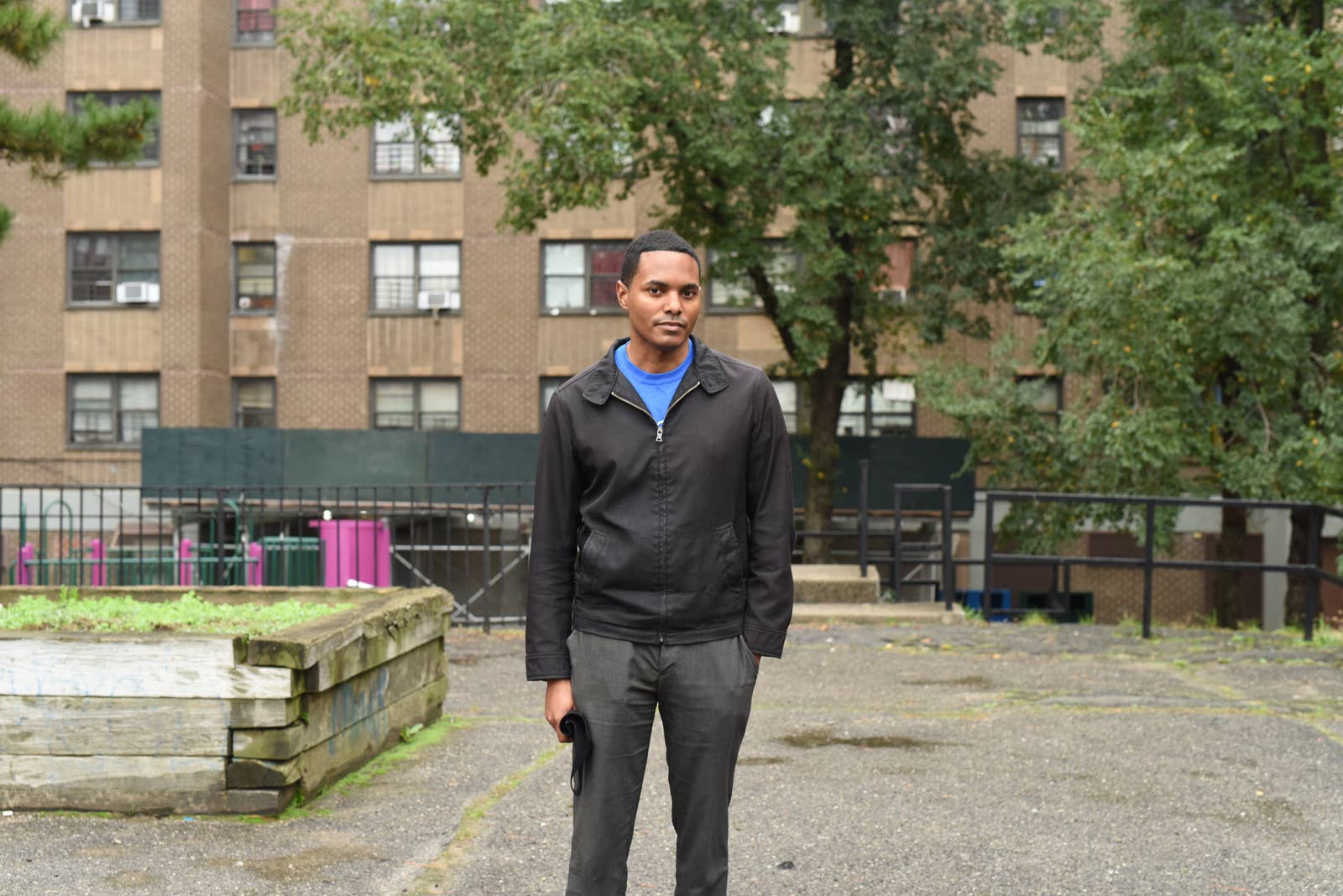 WASHINGTON — At 32, Ritchie Torres has already been a star in New York City politics for years.
At 25, he became the youngest member of the City Council. Soon, he'll likely become one of the youngest members of the House, and, along with fellow New York Democratic congressional nominee Mondaire Jones, the first openly gay Black member of Congress.
Torres loves to carry on about the wonky details of policy debates, and he'll name every healthcare provider in New York City if you ask him. He'll outline his vision for housing vouchers that would ensure no family in the city pays more than 30% of their income on their rent. And while a member of the New York City Council, he helped secure billions in federal funding for public housing in the city and investigated Kushner family real estate companies, alleging they were illegally operating eight buildings.
He's a poetic speaker, with a wide, striking smile and a calm confidence that plays perfectly on TV. Given how blue his district is, he's very likely to win in November and join a historic Congress, along with a slew of other younger, more diverse, and more progressive lawmakers who have chartered a new type of politics that's more open and more relatable to young voters.
For Torres, part of that is talking about his mental health, a rarity in Congress. Torres was diagnosed with depression in his early twenties, and he takes antidepressants. It's something he said he talks about with constituents, especially now, as the coronavirus pandemic has left many people feeling isolated, burned out, and traumatized.
"The devastation that COVID-19 has wrought on communities like mine is creating a mental health crisis in America, so it does figure prominently in my conversations with constituents," Torres said in a recent interview with BuzzFeed News. "Most people find their elected officials to be distant and unapproachable, and there's something powerfully humanizing about acknowledging your own struggle with mental health."
Torres said his experience of mental illness began in late high school, but he didn't have the language to talk about it. He dropped out of college because of his depression, and he was hospitalized due to the condition. It was the first time, he said, that he understood his depression was not his fault, but rather an illness.
"I used substances. I lost my best friend from an opioid overdose. There were times when I had moments of suicidal ideation. It felt as if the world around me had collapsed," he said. "I assumed that the problem was me, that I was experiencing a failure of willpower or character, and then I came to later realize that I was struggling with a condition."
"I have an obligation to break the silence and the stigma and the shame that too often surrounds mental illness."
The pandemic has affected Torres, too, he said. He worries about his mom, who, at 60 and with comorbidities, is at high risk. He said he worries about the unemployment rate in the Bronx, and how high rates of joblessness often mean higher rates of substance abuse and mental illness, too. But he sees being honest about his own struggles with mental health as one of his important responsibilities as a politician.
"I feel like as a public servant, a public figure, I have an obligation to break the silence and the stigma and the shame that too often surrounds mental illness," he said. It has been, for him, "a form of coming out."
"I think my own acknowledgment of struggling with depression flows naturally from the experience of coming out," he said. "The process of coming out, the integrity that it demands from you … has taught me how to be more open and honest about my struggle with depression. It teaches you an ethic of radical authenticity."
Without treatment, Torres said he would not be alive today, and he said antidepressant medication enables him to be a productive public servant. "And I'm grateful for that," he said.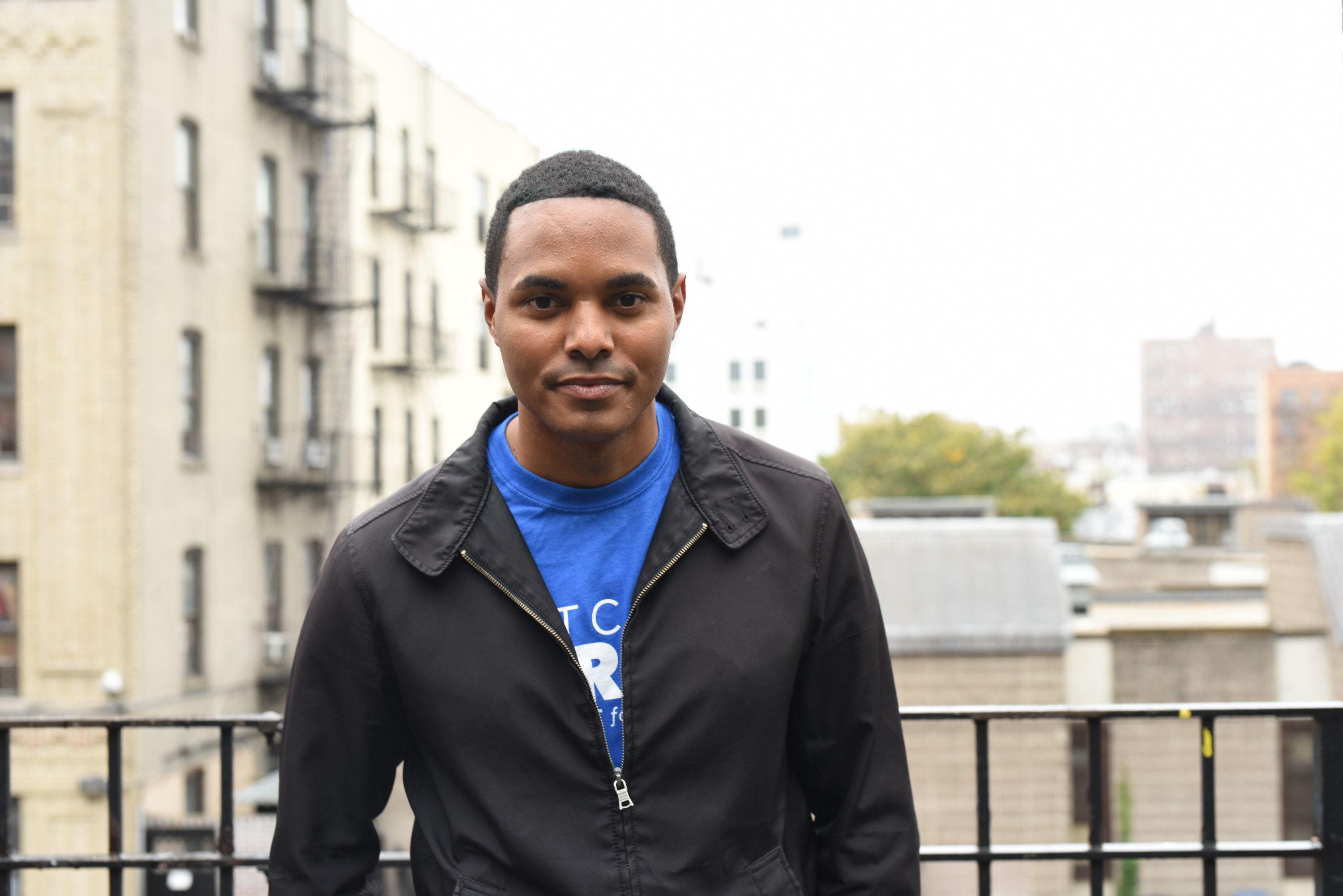 On the night of his primary in June, before Torres was called as the winner but when it looked like he would come out on top, Torres teared up on live television and told NY1, "It would be the honor of my life to represent" New York's 15th District.
"It's my home," he said. "The opportunity to represent the essential workers of this borough, to represent the powerful mothers of this borough, it's the culmination of a dream."
A few weeks later, once it became clear Torres would win decisively, he got a call from Rep. Alexandria Ocasio-Cortez, who represents the district neighboring his.
"I had asked AOC, 'Do you have any advice for me?' and what she said left an impression," Torres said. "She said, 'Come November, get rest and take care of yourself.' And that's right, you know, those of us in elected office have to be mindful of a need to take care of ourselves. We're human too."
Torres, who campaigned on progressive goals like Medicare for All and a Green New Deal, sees the country "entering the makings of an FDR moment," and he wants to be a part of it, a vision of the future he described confidently and at length.
"If the Democrats control all the levers of power, the executive and the legislative branches, then we are going to have a once-in-a-century opportunity to fundamentally reinvest in America on the scale of the 21st century New Deal, a Marshall Plan, and a massive reinvestment would enable us to achieve multiple goals at once: recover from COVID-19, fight catastrophic climate change, create the next generation of jobs, modernize infrastructure, build a comprehensive social safety net that establishes health and housing as human rights, and begin to address the root causes of systemic racism, which was laid bare by the 1619 Project," he said, laying it out in one very long sentence. "So I feel like this is a rare moment of transformational change in the making."
But, of course, there's another possibility come January, a world where Democrats don't control all the levers of power, and one where Torres becomes a member of Congress and President Donald Trump is inaugurated for a second term. Torres doesn't like to think about that possible world.
"Four more years of Donald Trump is too terrifying to imagine," he said. "To be honest with you, I have not really come to grips with the worst-case scenario. … I would feel as if the world around me had collapsed."
Whoever wins the White House, Sean McElwee, a pollster and friend of Torres', told BuzzFeed News that he thinks progressives need "someone who really is into the details of policy and wants to get down and dirty" working on major progressive legislation.
"We're gonna move legislation in 2021, like, laws are going to be passed. And if progressives want a seat at the table, you're going to have to have really specific policy domain knowledge and be able to pick strategic fights," McElwee said. "There is a necessity to have sort of ideological folks who call us to higher grounds morally, but you also have to have someone sit across the table actually figuring out what we want … I think Ritchie's certainly a person in that mold."
Torres calls himself a "pragmatic progressive," and he supports many of the left's progressive priorities. But he's said that the Democratic Socialists of America — of which Ocasio-Cortez counts herself a member — are out of touch.
"If you go to a black church in the South Bronx, you are unlikely to come across an assemblage of Democratic Socialist revolutionaries," he told the New York Times in June. "It's a fact that the DSA has the most robust membership in wealthier, whiter gentrified neighborhoods."
And the DSA style of leadership, presenting big, long-term ideas and rejecting piecemeal compromises, doesn't fit with the sense Torres has that he needs to "bring home the bacon" — as McElwee, the pollster, put it — to the district, which has the lowest median household income of any in the country.
"You cannot wait indefinitely for the ideal."
"Look, especially when you represent a district like mine, when the problems are so pressing, you cannot wait indefinitely for the ideal," Torres said. "You have to have a policy agenda for the short term, the medium term, and long term. But the short term matters, the details of public policy matter, so I do a very thorough assessment. I am not going to take an all-or-nothing approach. I'm not going to let ideological purity be the enemy of progress in the immediate term."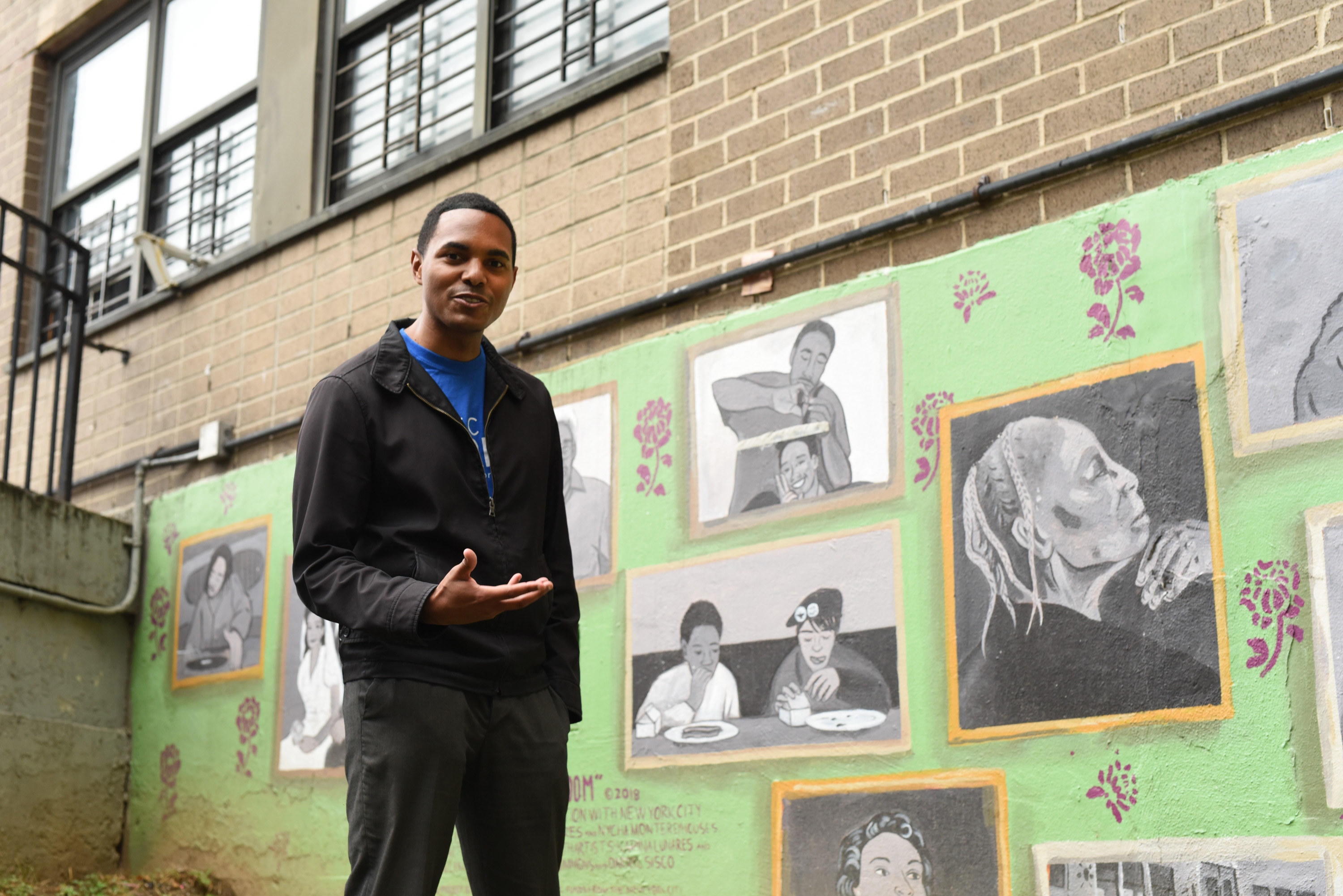 If former vice president Joe Biden wins, Democrats will have a particular opportunity to actually move police reform legislation, an issue Torres has worked on closely over his years on the City Council.
Last month, Torres opened Twitter and started to scroll when suddenly he saw a photo of himself tweeted out from the Sergeants Benevolent Association Twitter account, and a caption that read, "This is what a first class whore looks like. Meet LYING RITCHIE."
"I was in a state of shock," Torres said of the now-deleted tweet. "If you look at the tweet it is as if Donald Trump himself wrote it."
The tweet came after Torres held a press conference with Brooklyn Borough President Eric Adams, calling for an independent investigation to determine if there had been a slowdown in NYPD responses to gun crimes, despite a spike in shootings. As Torres noted, a New York Times report found that from January to early July, police made arrests in 23% of shootings, down from 30%, and NY1 reported that NYPD response times fell significantly this summer.
"So there's been an outbreak of gun violence against a backdrop of the NYPD making far fewer gun arrests, solving far fewer gun cases, and responding more slowly to gun crime to progress, all of which are possible signs of a slowdown," Torres told BuzzFeed News. "Those were the concerns that I presented publicly. Instead of responding rationally, with an argument with facts and statistics, the Sergeants Benevolent Association chose to assassinate my character and call me a 'first-class whore.'"
It was further proof to Torres of the "coarsening effect" Trump has had on political culture. Torres has called for the resignation of Ed Mullins, the head of the police union, because, he said, "he has no business being in public life."
But Torres has also drawn the ire of some progressives on policing. A few years ago, a police reform group accused Torres of "surrender" on a bill that came up in the City Council. The Right to Know Act was designed to get police officers to identify themselves in interactions with community members, but Torres' version of the bill ultimately exempted police from identifying themselves in some common interactions, like traffic stops.
"This NYPD bill being advanced by Torres is neither the Right to Know Act nor a compromise, but political backroom dealing and a surrender of legislative independence to the NYPD and the Mayor," Monifa Bandele, a spokesperson for Communities United for Police Reform, said at the time. "He has also reneged on his public pledge to the Right to Know Act coalition to not pass a version of the bill that the coalition does not support."
At the time, Torres said, "I refuse to cede my prerogatives as a legislator to a fanatical few." Today, he says, "I did the best I could, given the circumstances."
"Compromise is an inescapable fact of governing. It's not enough to label yourself progressive. There needs to be a governing progressivism. You have to actually move the ball forward," he said. "For me, the central value of progressivism is actual progress. … And I came to conclude that some progress is better than none at all. And we should never let purity be the enemy of progress."
But the bill still frustrates some progressives.
"There's certain things I value," New York state Sen. Gustavo Rivera, whose district overlaps with Torres', said in an interview with BuzzFeed News. "I value honesty, and I value consistency, and there's been times when I've just doubted whether that's something that can be said about Ritchie."
Rivera said he believed Torres should have brought in police reform activists and explained why he agreed to a compromise bill.
"I just have my concerns," the state senator said. "I don't think that he can be counted on to be a progressive champion. He's not claiming that either. … He's not claiming he's going to be a progressive champion. He might have called himself once or twice that, but he's not Rashida Tlaib, he's not Jamaal Bowman, he's not AOC. And he knows this. So he's not gonna be a part of the Squad."
Asked directly about his criticism of DSA and whether that will make it hard for him to work with Ocasio-Cortez and the growing Squad she leads, Torres was quick to point to the ways they could work together.
"There are differences but there are larger policy questions on which there's agreement: I support the Green New Deal, and Medicare for All, which are the two highest priorities of the progressive movement," he said. "And, look, I have deep admiration for the talent of AOC. She has a singular ability to set the terms of political discourse, and I have great appreciation for the prosecutorial approach that she has taken to congressional oversight."
But many on the left want more from Torres: Ocasio-Cortez and Sen. Bernie Sanders both endorsed against Torres in his primary, favoring instead Samelys López, who ran on a guaranteed housing for all platform.
And since winning the primary, Torres has managed to piss off many on the left with an aggressive pro-Israel stance. "The leadership of the DSA declines to affirm that the state of Israel should exist," he tweeted in August. "'Insane' is the word that comes to mind."
But Torres says he doesn't care that he's frustrated some progressives before even officially joining the next Congress.
"I think when you're a young person of color with a mind of his own, there are going to be haters who are out there to destroy you," he said. "And the critics are resentful. And envious, I guess. But my record speaks for itself, and I won a race that few people thought I would win. … If there are members of the peanut gallery who have an issue with it, I don't give a damn. Get over it. I'm going to be in the United States Congress." ●