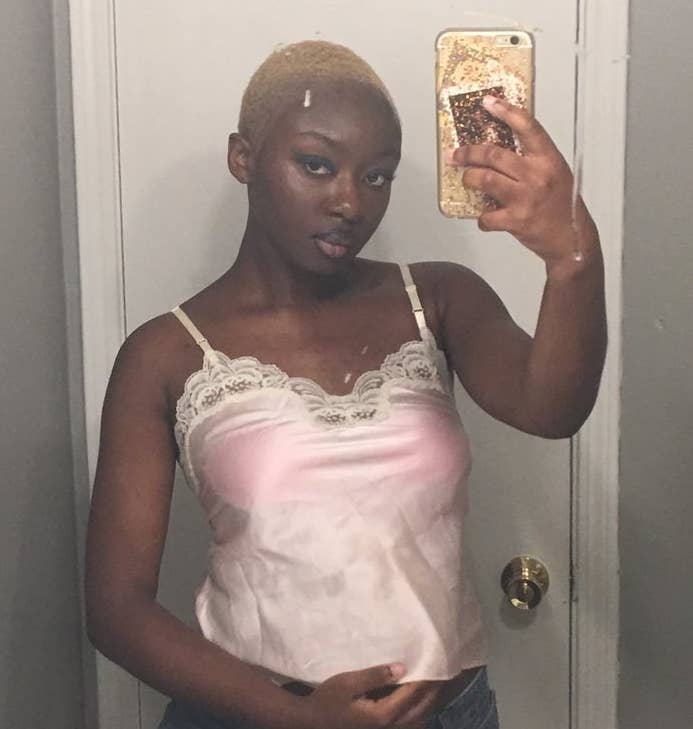 Oluwatoyin Salau, a 19-year-old Black Lives Matter protester who went missing on June 6 after tweeting about being sexually assaulted, was found dead on Saturday in Florida, police said.
The Tallahassee Police Department said in a statement Monday morning that Salau's body was found along with another dead woman, Victoria Sims, 75, who had also been reported missing. Their deaths are being investigated as homicides.
Police named Aaron Glee Jr, 49, as a suspect and said he has been taken into custody. According to the Tallahassee Democrat, Glee was arrested May 29 on battery charges after a police officer saw him kicking a woman in the stomach.
The paper reported that Glee and the woman, who was neither Salau nor Sims, had been drinking together before Glee propositioned her for sex.
"She told him no so Glee became angry, shoved [her] to the ground and began kicking her in the abdomen," the police report reviewed by the Democrat says. Glee was also arrested June 6 on a misdemeanor battery charge, the paper reported, though the details of the second arrest are not yet public.
Salau, whose friends called her Toyin, became the subject of national attention after she went missing earlier this month. Just prior to her disappearance, she participated in a Black Lives Matter protest and tweeted that she had been sexually assaulted by a man who offered her a ride and a shower.
"I trusted the holy spirit to keep me safe," she tweeted.
Salau's friends and other supporters have been mourning her death on social media.

"how do i sleep knowing Toyin was sad most her life. Hurt most her life. And then suffered and was murdered. Like how!?!? She didn't even get a chance to ENJOY life bruh," tweeted Chynna M. Carney, who told BuzzFeed News she was a friend of Salau's.

Not long after law enforcement confirmed Salau's body was found, Carney shared another picture she said Salau sent her after graduating.
"She sent me this when she graduated cause her brother had just became a photographer... if you know her fr you know what she's been through and for her to still support him showed she had no hate in her heart and only wanted peace and love. I love you Toyin," Carney wrote.

Singer Kehlani also mourned Salau, writing on Twitter on Monday morning, "rest in peace Oluwatoyin Salau. i wish you were fought for how you went out and fought for the world. i am so sorry. my whole heart hurts wit this. wow. say her name."

Several users also shared videos of Salau at a protest before her disappearance.

"It's okay to be angry," Salau said, speaking at the protest. "Sometimes I get mad, but I'm not trying to divide nobody. Y'all need to remember who the fucking enemy is. It's racist — white, racist, Tallahassee."