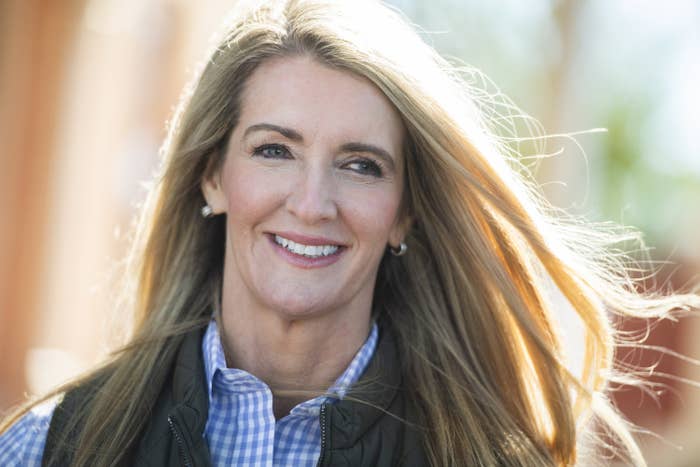 WASHINGTON — Two Senate races in Georgia will go to runoff elections on Jan. 5, delaying the results of which party has won control of the US Senate until next year.
Democrat Raphael Warnock will face incumbent Republican Sen. Kelly Loeffler in the runoff election, as no candidate will pass the necessary 50% threshold needed to win, Decision Desk HQ determined on election night. Two days later, DDHQ also projected that Georgia's other Senate race, between Republican Sen. David Perdue and Democrat Jon Ossoff, will also head to a January runoff.
Georgia has a unique system where all candidates, regardless of party, run in what's known as a jungle primary. If no candidate receives a majority, the top two candidates go on to a runoff, even if both are members of the same party.
For months, Loeffler has been locked in a tight race with Warnock as well as fellow Republican Rep. Doug Collins. The battle between the two conservatives was one of the most contentious intraparty fights of this cycle, as the pair fought to prove their loyalties to President Donald Trump throughout the campaign. Both were ardent defenders of the president during his impeachment hearings and trial. According to FiveThirtyEight, Collins has voted in line with Trump 97.7% of the time over the last four years, while Loeffler has voted with him 100% of the time during her 11 months in the Senate.
BuzzFeed News has journalists around the US bringing you trustworthy stories on the 2020 Elections. To help keep this news free, become a member.
Loeffler was appointed to the seat late last year by Georgia Gov. Brian Kemp after former senator Johnny Isakson retired due to health problems.
Collins conceded to Loeffler on Tuesday night, writing on Twitter, "She has my support and endorsement. I look forward to all Republicans coming together. Raphael Warnock would be a disaster for Georgia and America."
The special election isn't the only Senate race unfolding in Georgia, as Perdue works to fend off Ossoff in a tight race. Perdue had a slight lead over the Democrat but did not clear 50%.
The two elections will determine control of the Senate, as Democrats need to pick up three seats in order to flip the chamber and the runoff could delay an official call in the chamber for two more months. Democrats have netted just one seat and the only other outstanding Senate race is in Alaska, where Republican Sen. Dan Sullivan leads and is favored to win reelection.
Loeffler is the wealthiest member of Congress. Her husband, Jeffrey Sprecher, is the chair and CEO of Intercontinental Exchange, which owns the New York Stock Exchange. Earlier this year, the couple came under scrutiny for selling off about $3 million in equities right before a market drop-off due to the coronavirus pandemic.
Warnock is a well-known pastor in Georgia. He has tapped into support for the Black Lives Matter movement as he faced off against Matt Lieberman, son of former senator Joe Lieberman, who was polling in the single digits and faced calls to drop out in order for Democrats to consolidate support for Warnock.
Warnock supports abortion rights and LGBTQ rights, and he has argued that the state is ready to take a Democratic turn.
"This is a 'new South,'" he told Yahoo News on Tuesday. "It's more diverse. It's forward-looking. It's inclusive. And it's ready to flip blue."
If you have a news tip, we'd like to hear from you. Reach out to us via one of our tip line channels.
Loeffler was recently endorsed by Rep.-elect Marjorie Taylor Greene, a fellow Georgia Republican who has openly embraced the QAnon mass delusion and who won her House election in the state earlier on Tuesday.
"What impressed me with Kelly is I found out that she believes a lot of the same things that I believe," Greene said during a livestream last month, according to Politico. "And I found out that she's actually the most conservative Republican in the race."
UPDATE
This story was updated to reflect that Sen. David Perdue's race against Democrat Jon Ossoff will also go to a January runoff and that Senate control now rests on these two races, after Republican Sen. Thom Tillis' race was called in his favor on Nov. 10.