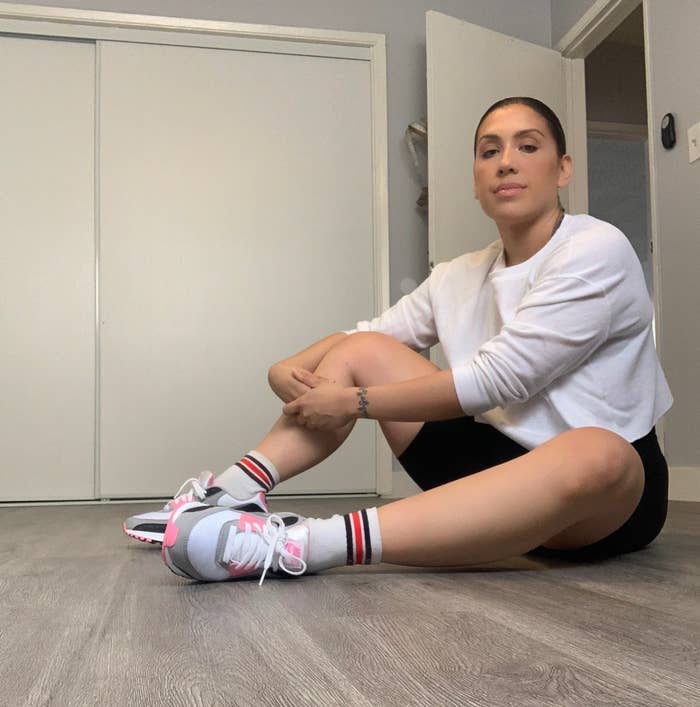 WASHINGTON — Monica Davis worked for Equinox, a high-end gym chain, for three years teaching barre and cardio group fitness classes in Southern California. On Thursday, after speaking out to BuzzFeed News about her concerns about taking a pay cut and safely returning to teach in the midst of the coronavirus pandemic, Davis was fired.
Davis told BuzzFeed News for a story published Wednesday that she didn't feel safe going back to work and that she was upset by Equinox's decision to pay instructors only 75% of their class fees as gyms reopen. Davis also expressed concerns about her health, saying that she is nervous about the fact that gyms are "if nothing else, recycled air and body fluids." Davis's concerns were echoed by two other Equinox instructors, who declined to be named for the story out of concerns about their continued employment, and by others who teach at Equinox gyms in emails to the company's leadership as well as in Facebook group posts reviewed by BuzzFeed News.
On a Thursday call with Stephanie Vitorino, Equinox's West Coast director of group fitness, as well as an Equinox people services representative whose full name Davis said she didn't know, Davis was fired.
"I didn't want to resign, but I wanted to say how kind of hurtful some of the actions of the company have made me feel," Davis said during the call, a recording of which was shared with BuzzFeed News. "You know, coming back for less money rubbed me the wrong way and just so soon, and a couple of [COVID-19] cases found in clubs, and just the whole thing just made me feel weird and it made me feel weird about the company. … I went on the record because I thought it was important to say."
Before she was told she was fired, Davis said she would consider coming back for her full fee and potentially hazard pay, as well as increased safety measures, before the people services representative, who identified herself as "Jeanette" on the recording, said, "I do have to let you know that due to the disparaging comments you made about both our members and the company executives in the recent BuzzFeed article, the company has made the decision to separate your employment."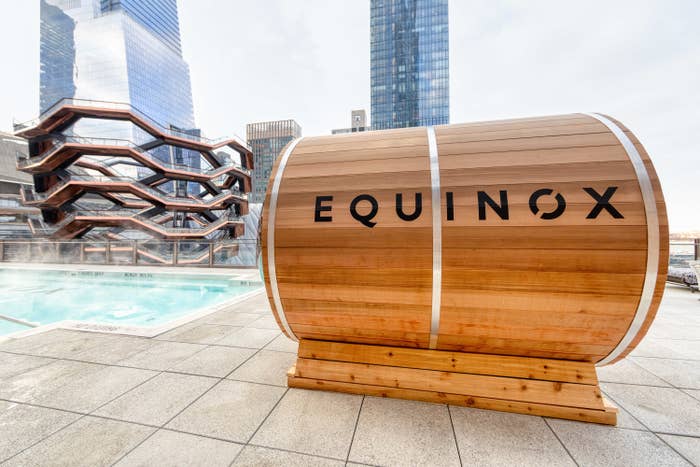 Equinox did not immediately return a BuzzFeed News request for comment about Davis's firing.
Davis had previously expressed her concerns to her manager after being asked to return to instruct classes earlier this summer.
Davis said she told the manager, "You guys are asking the people at the bottom of your food chains to take this hit and bear the breadth of lost revenue, and I just kind of want you to know that like, I'm a poor person, and you're asking a poor person to now earn 25% less."
"I just don't get how they're comfortable with those losses happening at the bottom," she told BuzzFeed News. "It's just so weird and greedy to me."
Davis had also said she was worried about "spoiled, entitled" Equinox members complying with guidance on social distancing and mask usage due to the pandemic. She said she was upset that Equinox was cutting instructor pay, something she described as counter to the public image Equinox has cultivated, mentioning the gym chain's owner, Stephen Ross, who faced calls for a boycott of the brands after he hosted a fundraiser for President Donald Trump last year.
"I'm a woman of color. I just feel like my workplace, Equinox, who I devoted three really loyal years of my life to, who I stuck by after some Stephen Ross Trumpy bullshit, it's like I just always felt so supported," she said at the time. "This image that Equinox is feeding is so far and away opposite once you start sort of peeling back the layers. Once you start getting to like the executive level, it is all, trust me, Trumpy, greedy, capitalist-y bullshit."
Davis said Thursday she was not surprised by being fired after speaking out and that she felt "sort of optimistic."
"With the exception of Equinox, everybody else is sort of hearing me out [and] is happy that I went on the record. So with the exception of my former employer people are quite positive," she said. "I'm trying to stay positive and optimistic. In fitness, so much of your coach's job, instructor's job, trainer's job is like rooting you on. So it's like, now I gotta take this kind of, like, big scary stuff on my own … Now I gotta practice what I'm preaching on myself."
For now, she plans to continue teaching both live and pre-recorded virtual classes online, as she's been doing since the gyms closed. She calls the classes "snatched, sanitized, and mobilized," and is donating half the proceeds from her pre-recorded classes to the LA Action Bail Fund.
CORRECTION
Davis is donating proceeds from solely her pre-recorded classes to the LA Action Bail Fund. A previous version of this story said she was donating proceeds from all of her classes.