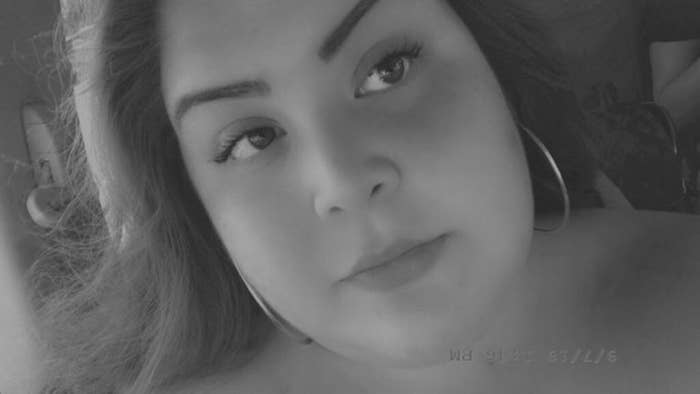 The journalists at BuzzFeed News are proud to bring you trustworthy and relevant reporting about the coronavirus. To help keep this news free, become a member and sign up for our newsletter, Outbreak Today.
Friends and family are mourning Silvia Deyanira Meléndez, an "angel on earth," who they say died last week from complications of COVID-19, the disease caused by the coronavirus. She was 24 years old.

"She was a wonderful woman," her father, Marcos Meléndez, said in a recent phone call with BuzzFeed News. "The day she was born, I was so happy."
Meléndez had undergone heart surgery two years ago and had diabetes, putting her at high risk for the virus, despite her young age. She lived in West Valley City, Utah, and as the pandemic spread in recent weeks, Meléndez's sister-in-law Angelica Macias said Meléndez was often sending her articles and encouraging her to be safe.
"At the end of the day she just wanted anybody to be safe, whether that's her family or not," Macias said.
Macias said Meléndez started to feel sick in early March — around March 11 or 12 — and within days she was very ill, suffering from migraines that lasted for several days and continually throwing up. It is unclear if Melendez had been officially tested for the coronavirus. She was hospitalized at the University of Utah Hospital earlier this month and died there last week.
And she wasn't the only one who got sick — her family said five people in the household had contracted the coronavirus, including Meléndez's father and siblings.
"My daughter was sick already in our home and then coughing constantly," her father said. "Three days later, my son, my oldest son, went to the hospital to have a test done for the coronavirus and he was positive."
Marcos said his son was getting better, but the family is not able to hold a traditional funeral for Meléndez because of national restrictions on large gatherings. A video service honoring Meléndez will be held Friday.
Meléndez's family and friends said she loved swimming, the ocean, travel, hiking, photography, and her dog, Lilo, a black Lab. She was a helper, her father said, and her best friend said she had a silly side and loved to pull pranks on her friends. She was giving and intuitive, her loved ones said, and known for her empathy and integrity.
"I would describe Sylvia as honestly a true angel on earth, and there's not many people — there's actually no other person that I would say that about but Silvia," her best friend, Acacia Probert, said. "No matter what, no matter what circumstance, no matter what challenge, she always had nothing but love and happiness and sunshine to give. She was literally the most compassionate, selfless human being that I've ever encountered."
Probert said Meléndez had a strong sense of what was right and wrong "until the end of this earth." She also said her friend wouldn't want people to just go back to normal in the wake of the coronavirus pandemic.
"We shouldn't go back to business as usual, you know, we all need to embody more Silvia and be compassionate and empathetic and really respect and understand the fact that as human beings we have an intrinsic obligation to each other and to help take care of each other. And that's everything that Silvia stood for," Probert said.
A GoFundMe campaign was set up to help cover Silvia's funeral costs. "We understand it's a hard time for many people," the organizer, Patricio Fernandez, Marco's cousin, wrote. "If you aren't able to donate, then do us a favor and please stay home. It could save a life."