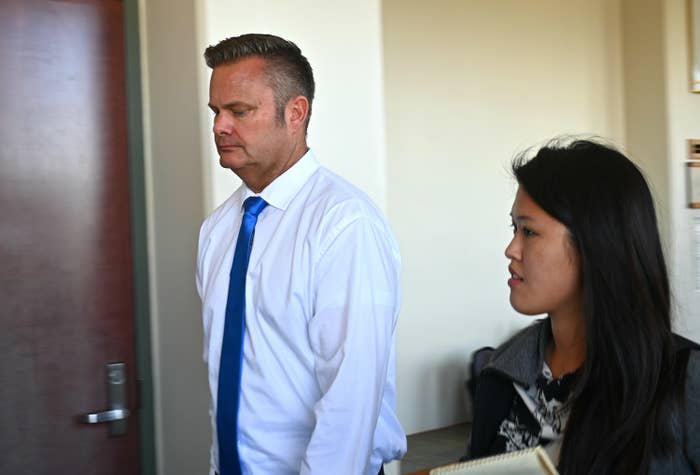 Prosecutors have charged Chad Daybell — an Idaho man married to Lori Vallow, whose two children have been missing since last fall — with destroying or concealing two sets of human remains Wednesday after police said they uncovered the bodies of two children at his home.
Law enforcement agencies had been searching for Vallow's children, 7-year-old Joshua "JJ" Vallow and 17-year-old Tylee Ryan, since November. They were last seen in September. Police did not immediately identify the bodies, but family members told Fox10 Phoenix that the remains were those of the two children.

In a statement to the news station, family members said they were "filled with unfathomable sadness that these two bright stars were stolen from us, and only hope that they died without pain or suffering."
The family added that official statements from law enforcement would be released soon.
Prosecutor Rob Wood said during a Zoom court hearing on Wednesday that the way one body was concealed was "particularly egregious," though he did not elaborate. According to the complaint, Daybell "did willfully conceal and/or did aid and abet another to willfully conceal human remains" to prevent them from being discovered by authorities.
The complaint alleges Daybell concealed the remains between Sept. 22, 2019, and June 9, 2020.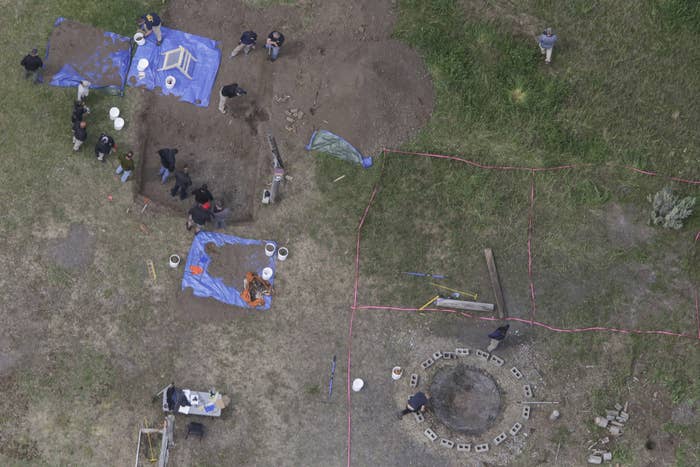 Daybell was arrested Tuesday, the same day police said they discovered the remains on property in Salem. In February, Vallow was arrested in Hawaii and charged with two felony counts for desertion and nonsupport of dependent children, as well as resisting or obstructing officers, criminal solicitation to commit a crime, and contempt of court. She was held in lieu of a $5 million bond. Daybell's bail was set at $1 million.
The case has attracted national attention because of Vallow's doomsday beliefs and the suspicious deaths of both her and Daybell's former spouses.
Vallow married Daybell a few weeks after her children were last seen, and their spouses died not long before the pair married. Daybell's wife, Tammy Daybell, died in her sleep last October, with her death attributed to natural causes. However, her death has since been reclassified as suspicious. Her body was exhumed in December, though the results of the autopsy have not been released.
Vallow's husband, Charles Vallow, died in July after being shot by her brother, Alex Cox, who died in December. According to divorce documents obtained by CNN, Charles Vallow had filed for divorce in February 2019 and requested sole custody of the couple's son, Joshua, saying he was concerned about Lori's mental health, including that she had become "obsessive about near-death experiences and spiritual visions."
Other people who know Lori Vallow have told media and law enforcement she was obsessed with the end of the world. She and Daybell were associated with a cultlike group called Preparing a People, which claimed to equip its followers for the Second Coming of Jesus Christ. According to the divorce documents, she told Charles Vallow she was "a translated being who cannot taste death sent by God to lead the 144,000 into the Millennium."
According to ABC, Daybell ran a publishing company that put out fiction books about the end of the world based somewhat on the teaching of the Church of Jesus Christ of Latter-day Saints and recorded podcasts about the apocalypse.