British tennis star Andy Murray, who has been without a coach since March of this year, just announced that he is hiring former world No. 1 Amélie Mauresmo as his new coach.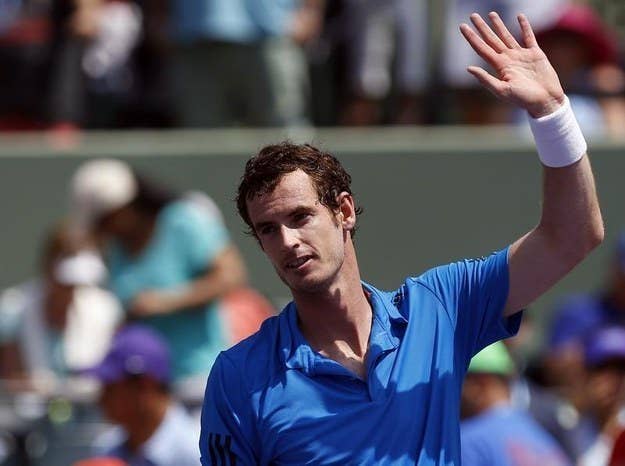 Mauresmo has won two major titles herself (the Australian Open and Wimbledon, both in 2006) and was ranked world No. 1 for a total of 39 weeks during her career.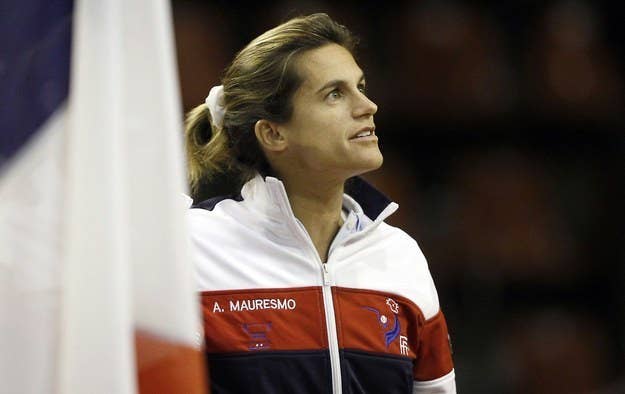 While it is rare for a male tennis player to hire a female coach, it is not unprecedented (although Murray is the highest profile player to have done so).
Players Mikhail Kukushkin and Denis Istomin have had female coaches, and Mauresmo herself coached fellow French player Michael Llodra for a brief period in 2010.
Unfortunately, some have turned to social media to criticize Murray's decision to hire a female coach.
Many of the complaints invoke derogatory rhetoric about female athletes, criticizing Mauresmo's femininity.
While others are utilizing sexist arguments to argue that Mauresmo has nothing to bring to the table besides "traditional" female roles.
For what it's worth, there are many expressing support for Murray's decision as well.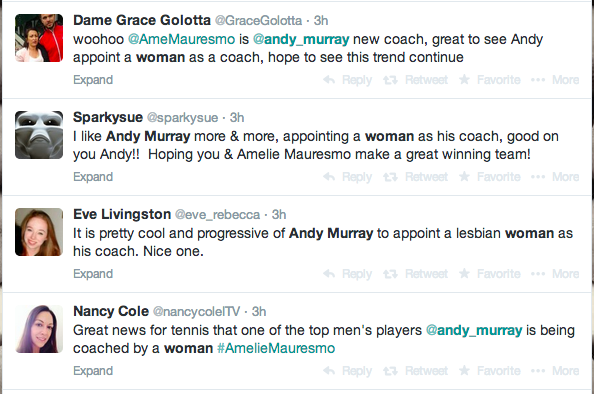 Mauresmo is currently signed on only through the grass court season, which lasts until the end of Wimbledon in early July, although she may stay on if the partnership works out.