Suicide Squad, the latest film in the expanded DC Comics cinematic universe, opened this weekend with an estimated domestic debut of $135.1 million — blowing away some big box office records in the process.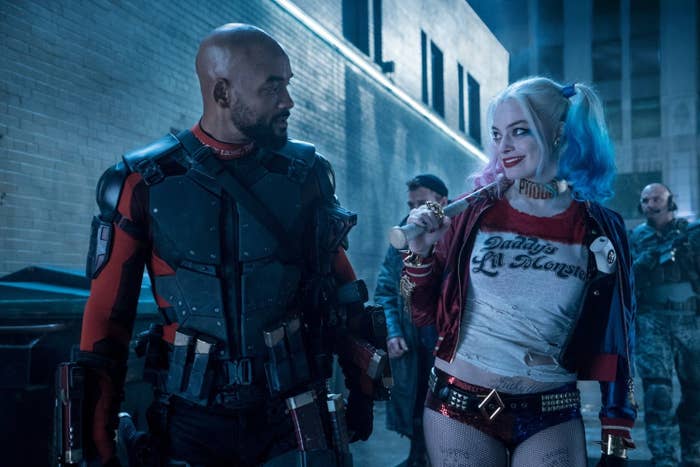 The film enjoyed the best domestic debut for an August movie by a considerable margin.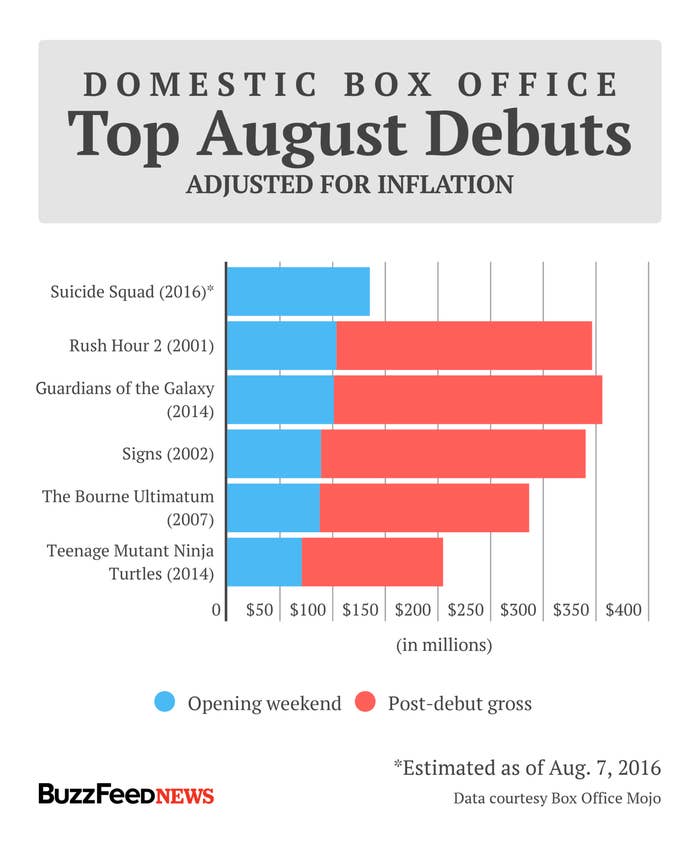 And it is also among the top 10 domestic debuts for a superhero movie.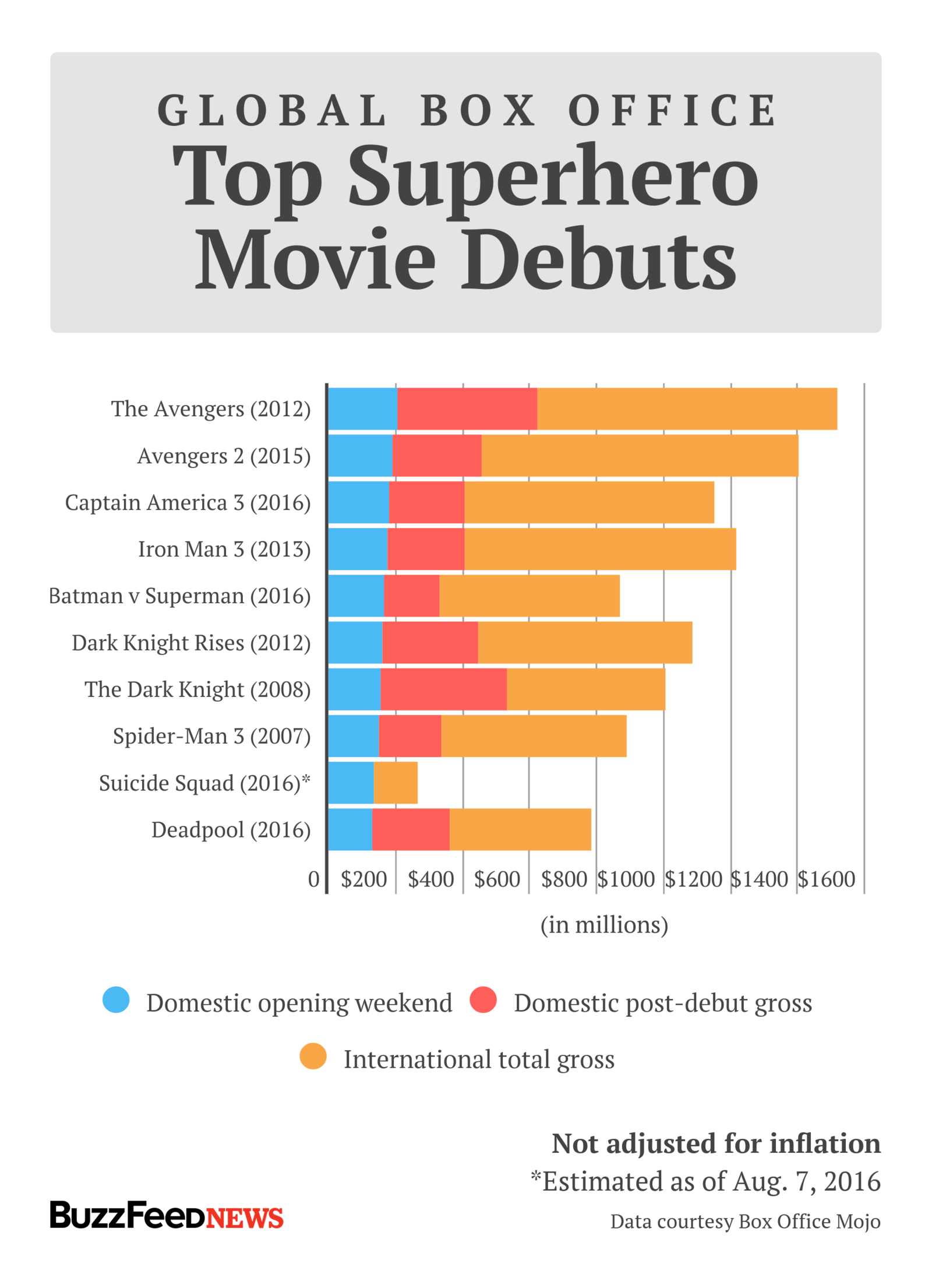 Suicide Squad opened to overwhelmingly negative reviews, provoking a backlash online among DC Comics fans outraged that film critics would be critical of the highly anticipated movie.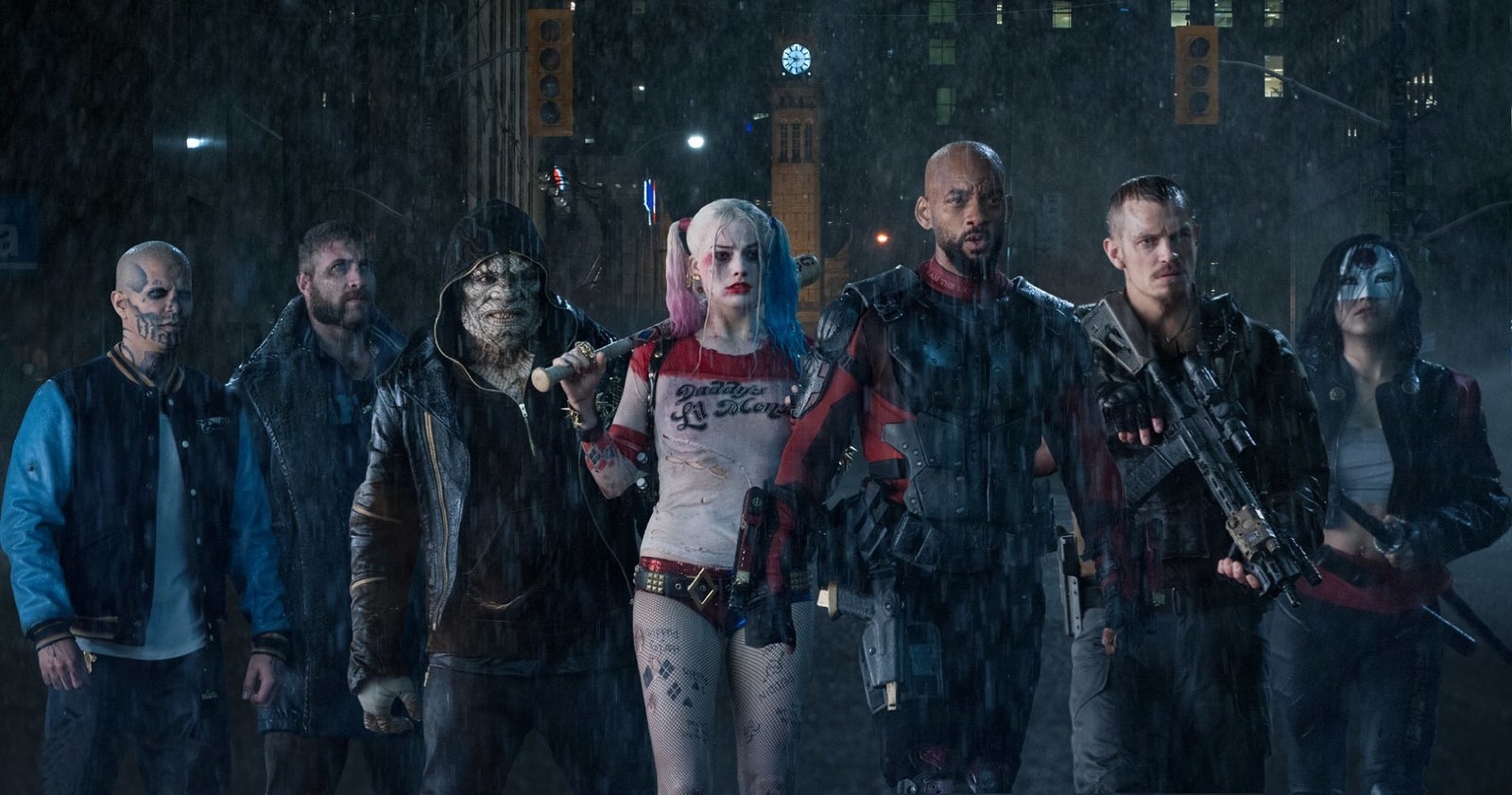 After opening with $65.3 million on Friday (which included $20.5 million in Thursday night previews), Suicide Squad dropped a steep 41% on Saturday, bringing in an estimated $38.8 million.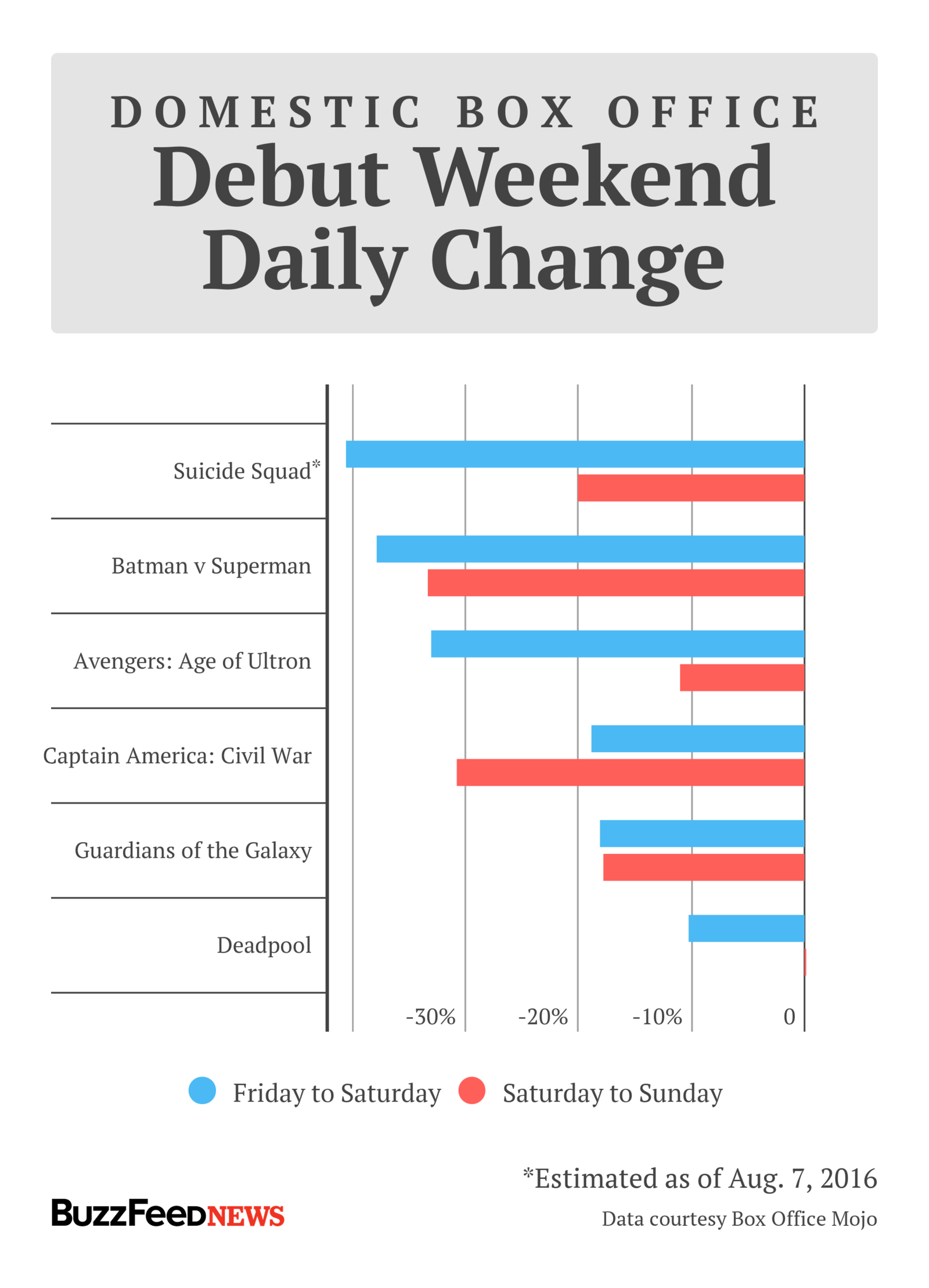 Here are the estimated top 10 box office figures for Friday to Sunday, courtesy of Box Office Mojo:
1. Suicide Squad* — $135.1 million
2. Jason Bourne — $22.7 million
3. Bad Moms — $14.2 million
4. The Secret Life of Pets — $11.6 million
5. Star Trek Beyond — $10.2 million
6. Nine Lives* — $6.5 million
7. Lights Out — $6 million
8. Nerve — $4.9 million
9. Ghostbusters — $4.8 million
10. Ice Age: Collision Course — $4.3 million
*Opening weekend