"Straight Outta Compton" Is A Historic Box Office Hit
Updated: The N.W.A. biopic debuted with a record-setting $60.2 million at the domestic box office.
Straight Outta Compton, the biopic about the rap group N.W.A., was massively popular at the box office, grossing $60.2 million in North America on its first weekend.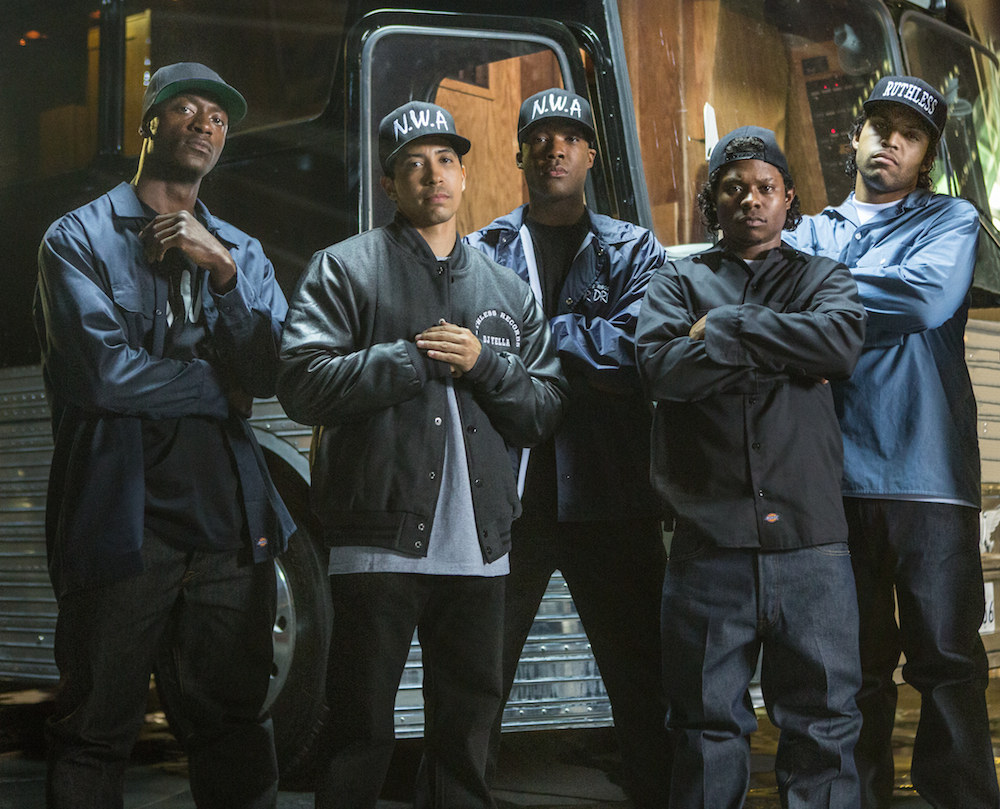 Starring a cast of almost total unknowns — including Aldis Hodge (as MC Ren), Neil Brown, Jr. (as DJ Yella), Corey Hawkins (as Dr. Dre), Jason Mitchell (as Eazy-E), and O'Shea Jackson, Jr. (as Ice Cube) — the film blew away the rest of the box office by a considerable margin. By comparison, The Man From U.N.C.L.E., starring Henry Cavill and Armie Hammer, opened with just an estimated $13.5 million.
Even more impressively, Straight Outta Compton had, by far, the best opening weekend ever for a music biopic, even when adjusting for domestic ticket price inflation.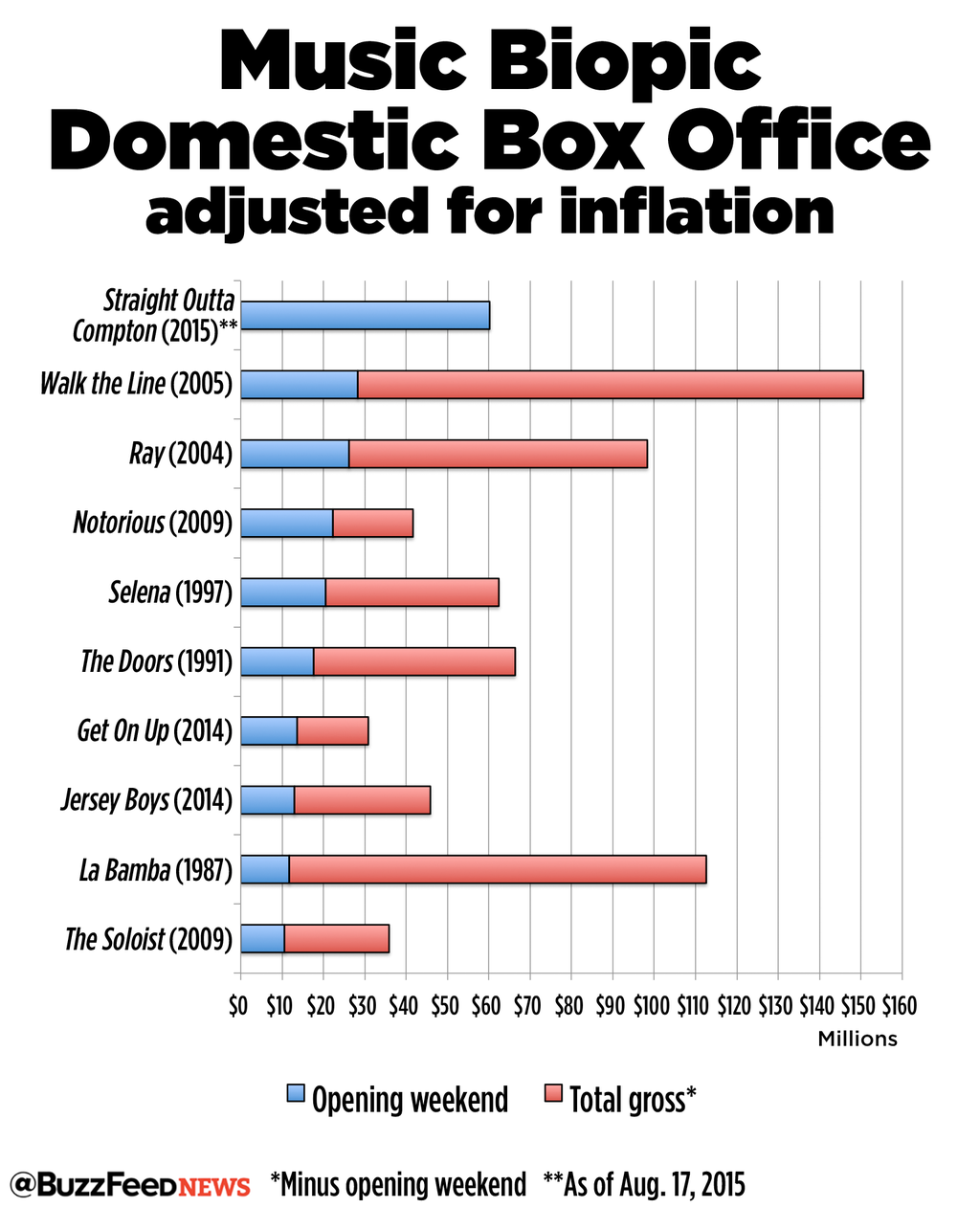 The film earned an outstanding "A" CinemaScore rating, meaning word of mouth and comparatively weak competition for the rest of August mean the film could push well past Walk the Line's total adjusted domestic gross of $150.6 million to become the most successful music biopic in North America ever.
Already, the film's robust box office strength pushed its opening weekend up a whopping 6.8% from initial estimates of $56.1 million, a strong sign of the film's lasting popularity.
Straight Outta Compton also enjoyed one of the most diverse audiences of any number one hit this year.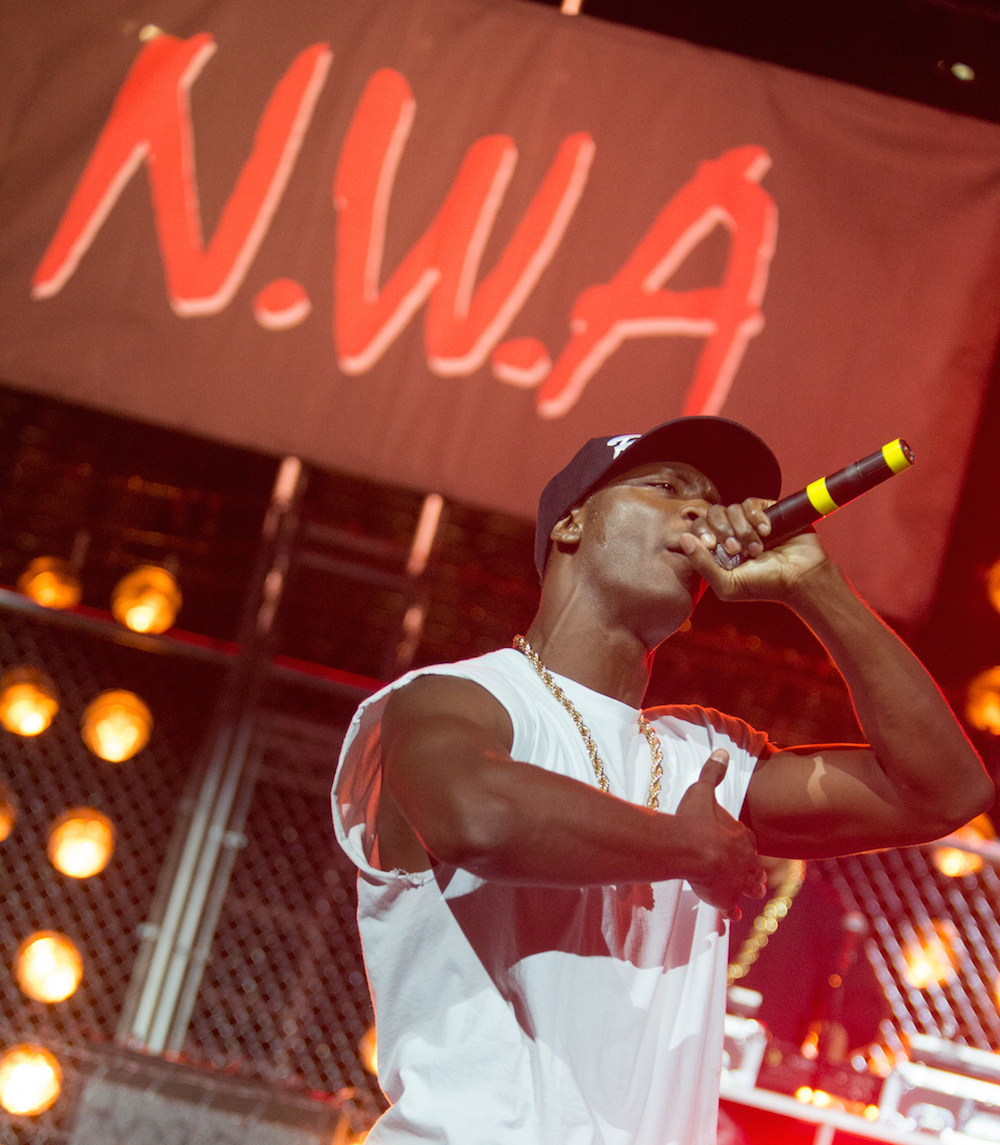 In its domestic opening weekend, the film's audience was comprised of 46% black moviegoers, 23% white moviegoers, 21% Latino moviegoers, and 4% Asian moviegoers.
And the film was also what the movie industry calls a Four Quadrant hit, with an audience practically evenly split between women (with 52% of the total audience) and men (48%), and people under 30 (51%) and over 30 (49%).
This $60.2 million debut is also a watershed for director F. Gary Gray — it is biggest domestic opening weekend ever for a black filmmaker, surpassing Tim Story for 2007's Fantastic Four: Rise of the Silver Surfer.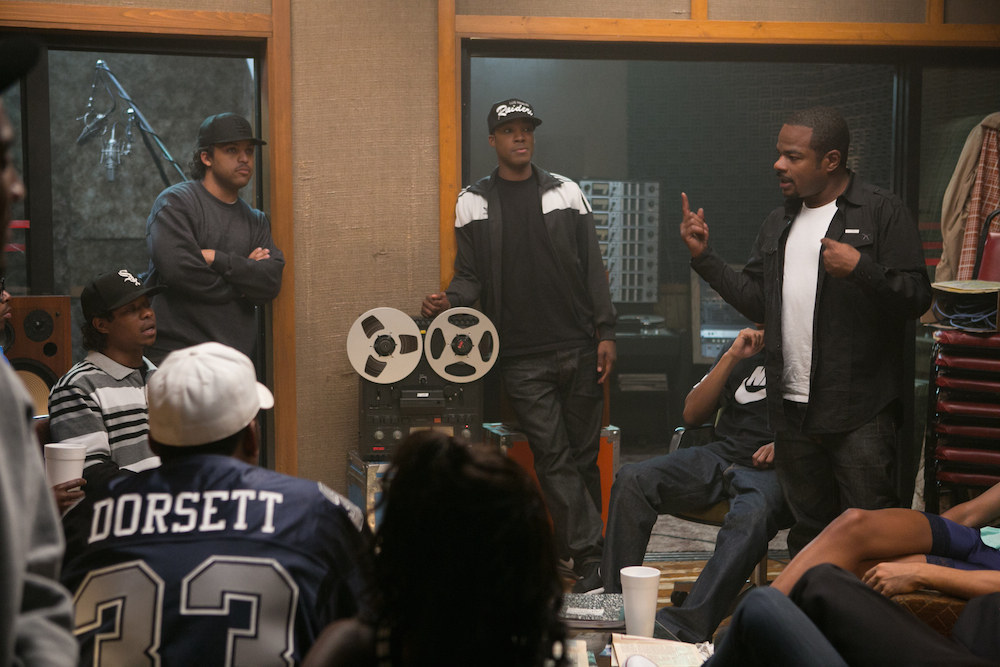 The filmmaker, who launched his feature directing career with Ice Cube's cult hit Friday, has directed successful films in the past — his biggest hit is 2003's The Italian Job — but he has never come close to experiencing a box office sensation like this. Gray hadn't directed a film since 2009's vigilante thriller Law Abiding Citizen, but with Straight Outta Compton's success, one would expect Hollywood studios to be eager to work with him soon.
Here are the estimated top 10 box office figures for Friday to Sunday, courtesy of Box Office Mojo:
1. Straight Outta Compton* — $56.1 million
2. Mission: Impossible – Rogue Nation — $17.3 million
3. The Man From U.N.C.L.E.* — $13.5 million
4. Fantastic Four — $8 million
5. The Gift — $6.5 million
6. Ant-Man — $5.5 million
7. Vacation — $5.3 million
8. Minions — $5.2 million
9. Ricki and the Flash — $4.6 million
10. Trainwreck — $3.8 million
*Opening weekend