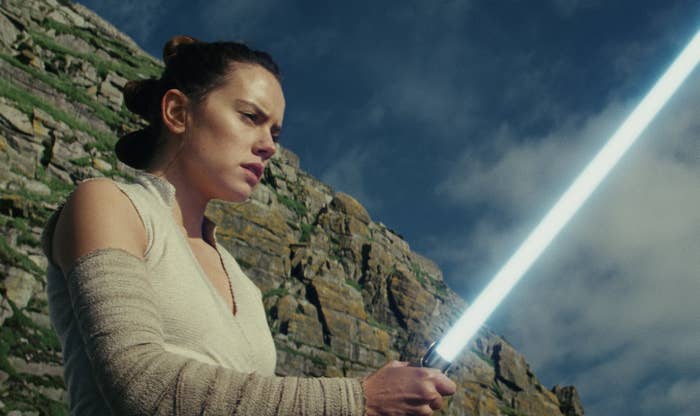 With Solo: A Star Wars Story now in theaters, Star Wars fans have reached a moment they haven't experienced since Disney resurrected the franchise with 2015's The Force Awakens: The next Star Wars movie, Episode IX, doesn't open for another 19 months, and after that, the future gets real fuzzy, real fast. While there are a slew of announced projects, one not-official-but-almost-certainly-happening project, and one still-very-much-up-in-the-air project, none of them have release dates yet.
Here's what we do know:
Ostensibly the final chapter of the nine-film "Skywalker saga," Episode IX was originally going to be directed by Jurassic World's Colin Trevorrow from a script by Trevorrow and his writing partner Derek Connolly. But last September, Lucasfilm fired Trevorrow and Connolly over creative differences, and brought back The Force Awakens' J.J. Abrams to direct from a script by Abrams and Chris Terrio (who won an Oscar for writing 2012's Argo).

The job in front of them is considerable. Not only do Abrams and Terrio have to bring the Rey-Finn-Poe-Kylo trilogy and the larger Skywalker saga to a rousing and satisfying conclusion, they have to figure out how to account for the death of Carrie Fisher, whose General Leia Organa was due to be Episode IX's centerpiece character. There haven't been any casting announcements, but all the main actors from The Force Awakens and The Last Jedi should return, and Abrams should go into production later this year.
Until then, there are some lingering questions to ponder about what could happen in Episode IX: What will become of the First Order now that Kylo Ren is in charge and has gone full dark side? Can Rey, Finn, Poe, and Rose resurrect the straggling remnants of the Resistance to defeat him? Was Kylo's vision of Rey's true parentage correct? And most pressing of all: Will Poe ever get to express his obvious deep and lasting love for Finn, and will Finn return it?

Release date: Dec. 20, 2019

2. An untitled Star Wars movie trilogy from The Last Jedi's Rian Johnson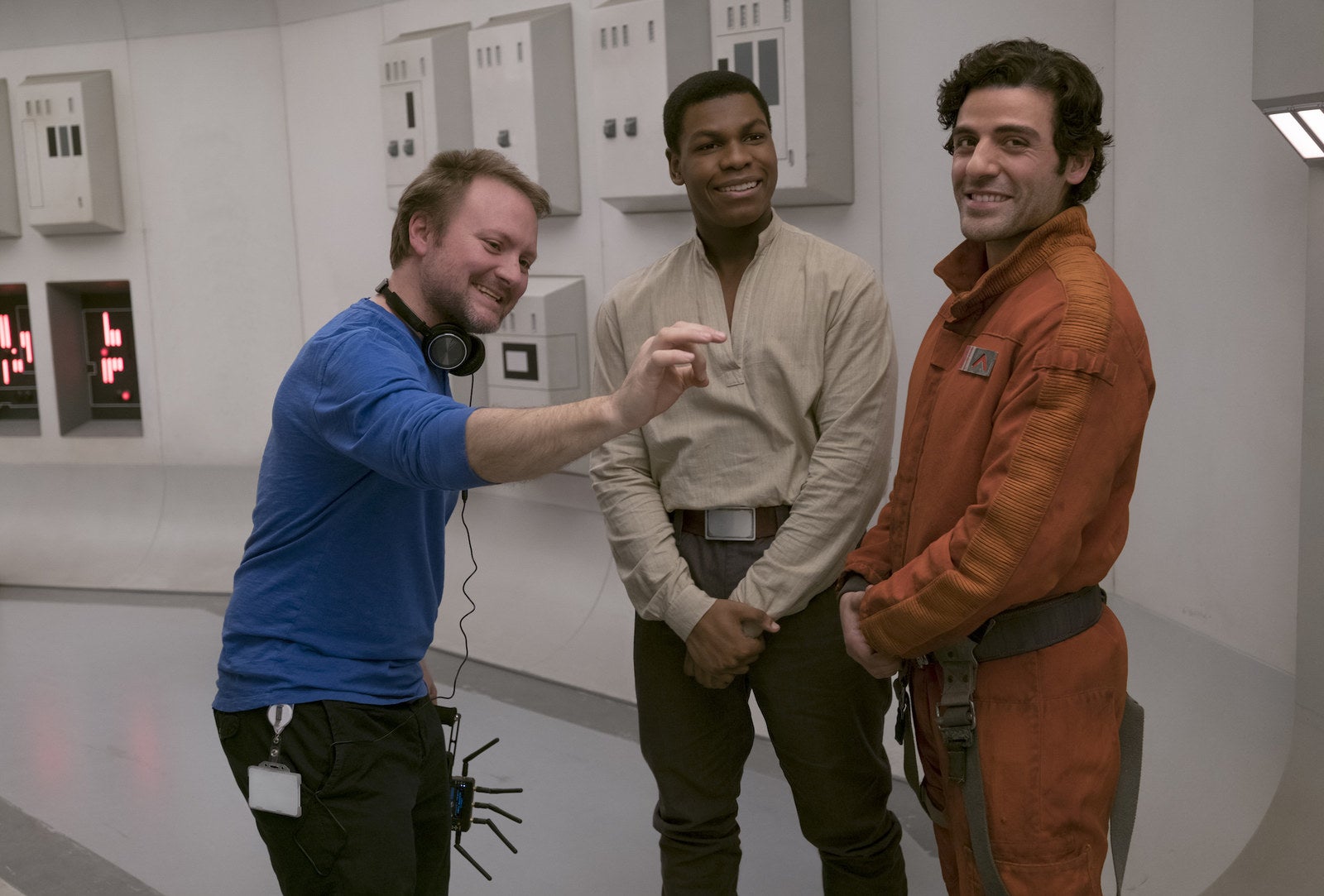 A month before The Last Jedi's release, Lucasfilm announced that its writer-director, Rian Johnson, would be overseeing a new Star Wars trilogy that would exist separately from the Skywalker saga. Johnson told BuzzFeed News in December that his pitch was "new trilogy, new story, go new places, meet new people, broad wide open blue sky of a canvass," and that the plan is for him to write and direct at least the first film in the trilogy, and chart out the full narrative arc for all three films. Whether this means that Johnson will draw upon the vast expanse of expanded Star Wars universe lore established in tie-in animated series, comic books, video games, and novels, or strike out completely on his own, remains to be seen.
Release dates: TBA
3. An untitled Star Wars movie series from Game of Thrones' David Benioff and D.B. Weiss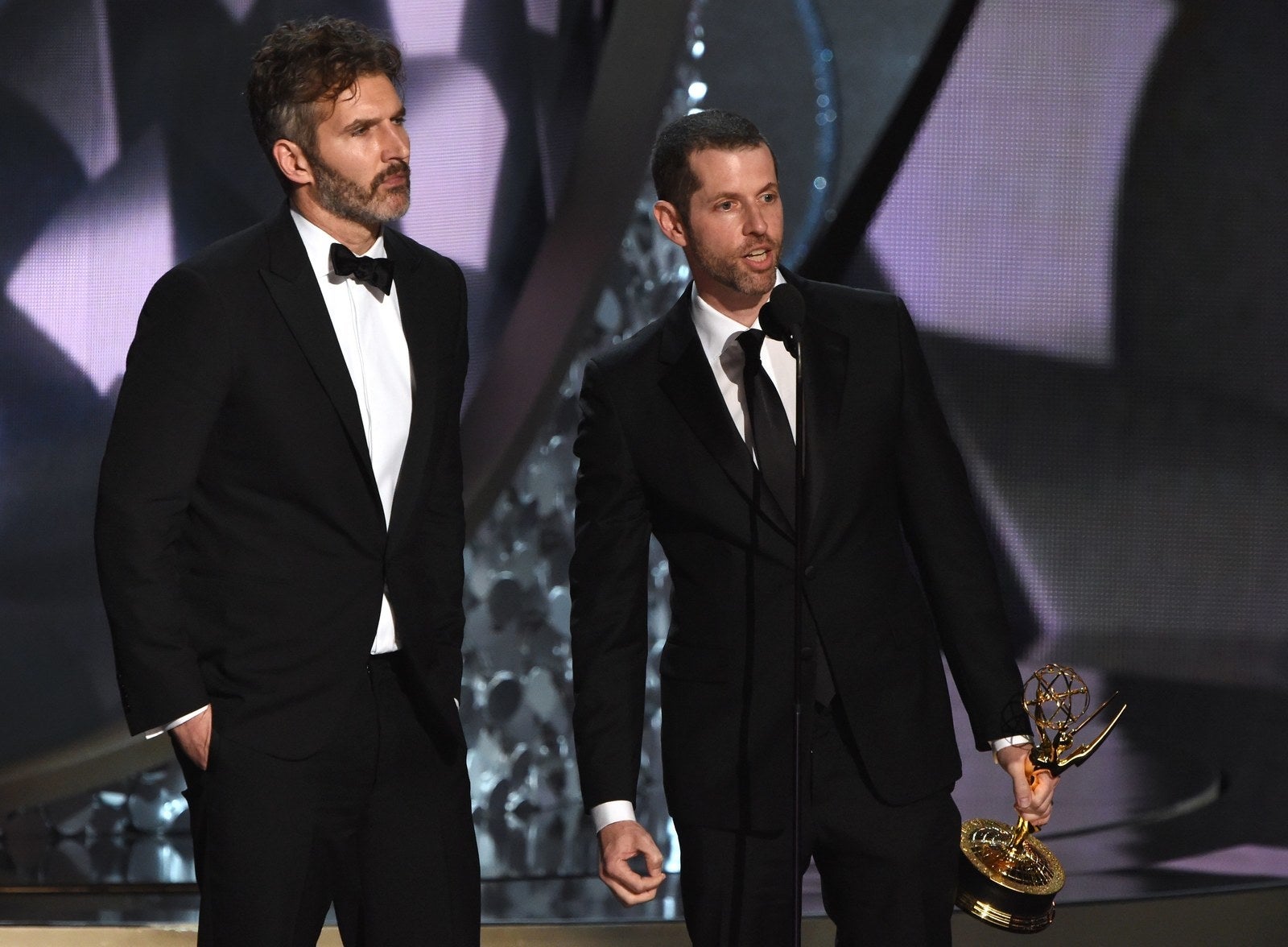 In February, Lucasfilm announced that Game of Thrones creators and executive producers David Benioff and D.B. Weiss would write and produce "a new series" of Star Wars movies that would be separate from both the Skywalker saga and Johnson's trilogy.
The operative word there is "series." Benioff and Weiss's creative mandate appears to be more open-ended, and less confined to the "trilogy" structure that has governed almost all the other Star Wars movies to date, including Johnson's new trio of films. What Benioff and Weiss will make of this freedom is, of course, unknown — and likely will remain so for a while, given that the final season of Game of Thrones won't premiere until 2019, and that HBO is still moving forward with the duo's controversial TV series Confederate.

Release dates: TBA
4. An untitled live-action Star Wars streaming series from The Jungle Book's Jon Favreau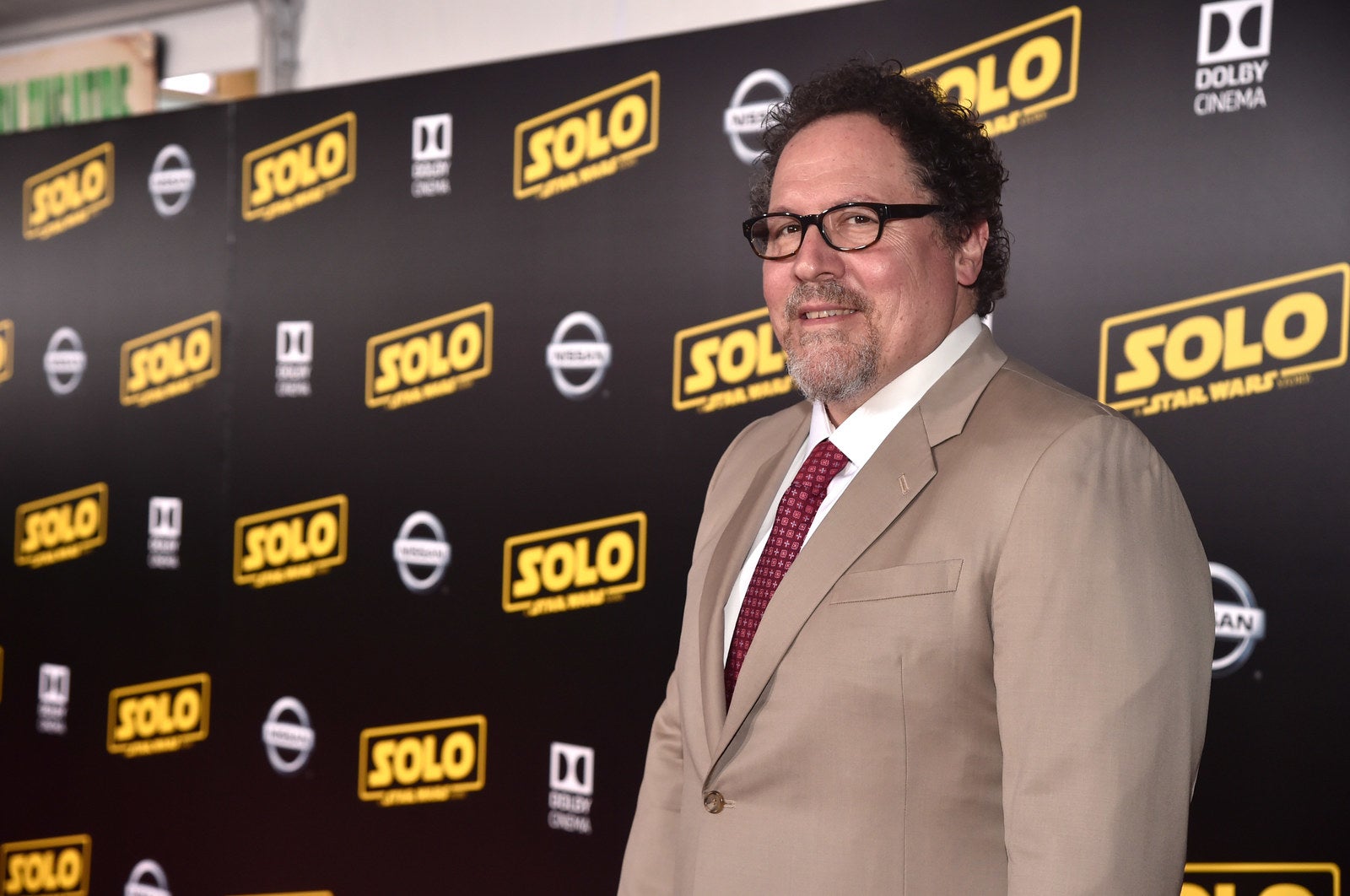 Since George Lucas first declared in 2005 that Lucasfilm was working on a live-action Star Wars TV series that would bridge the time period between Revenge of the Sith and A New Hope, the idea has perpetually floated just out of reach, unable to make it into production.
In March, 13 years later, Lucasfilm finally made it official, announcing that The Jungle Book and Iron Man director Jon Favreau — who also voices a CG alien role in Solo — will executive produce and write a Star Wars series for Disney's as-yet-unnamed streaming service (or, as the studio puts it, "direct-to-consumer platform"). Two months later, Favreau told Nerdist on the Solo red carpet that the series will instead bridge the gap between Return of the Jedi and The Force Awakens — starting seven years after the events of Return of the Jedi, to be exact — and feature all-new characters to the franchise. Still no title or cast, though!
Premiere date: TBA
5. A probable untitled Boba Fett stand-alone movie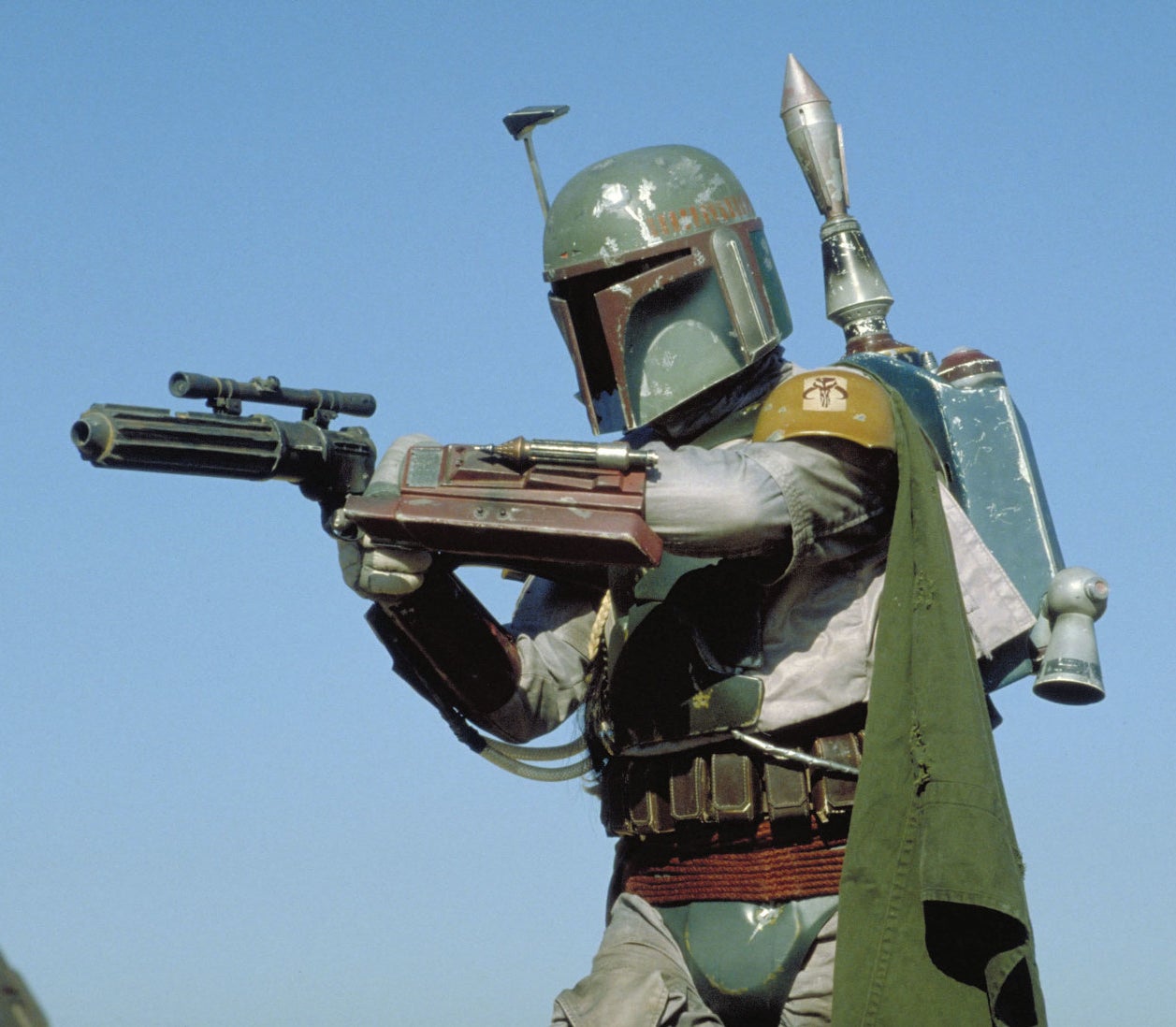 When Lucasfilm studio chief Kathleen Kennedy first said in 2013 that the company would produce stand-alone Star Wars movies that would exist (somewhat) outside the ongoing Skywalker saga, a spinoff movie about fan-favorite bounty hunter Boba Fett was at the top of the list. But then that film's director, Josh Trank, was fired in 2015 in advance of his spectacular box office flop, Fantastic Four — and even more spectacular public immolation — and the Boba Fett film became trapped in carbonite hibernation.
Finally, this May, the Hollywood Reporter broke the news that the Boba Fett movie had been resurrected, with filmmaker James Mangold (Logan, Walk the Line) directing, from a script by Mangold and producer Simon Kinberg (X-Men: Days of Future Past). Disney and Lucasfilm have yet to officially announce the project, and a representative for Disney declined to comment on the status of the film. But BuzzFeed News has learned that Mangold and Kinberg's approach will likely get the Boba Fett movie a formal green light at some point soon.
There is still one significant wrinkle, however: Solo's disappointing box office has cast a shadow over Lucasfilm's strategy of mining past fan-favorite characters to headline spinoff movies. And Solo's highly publicized production woes — which reportedly drove the budget north of $250 million — also made it painfully clear just how high the stakes are for these films.
Release date: TBA, as is the movie itself!
6. A possible Obi-Wan Kenobi stand-alone movie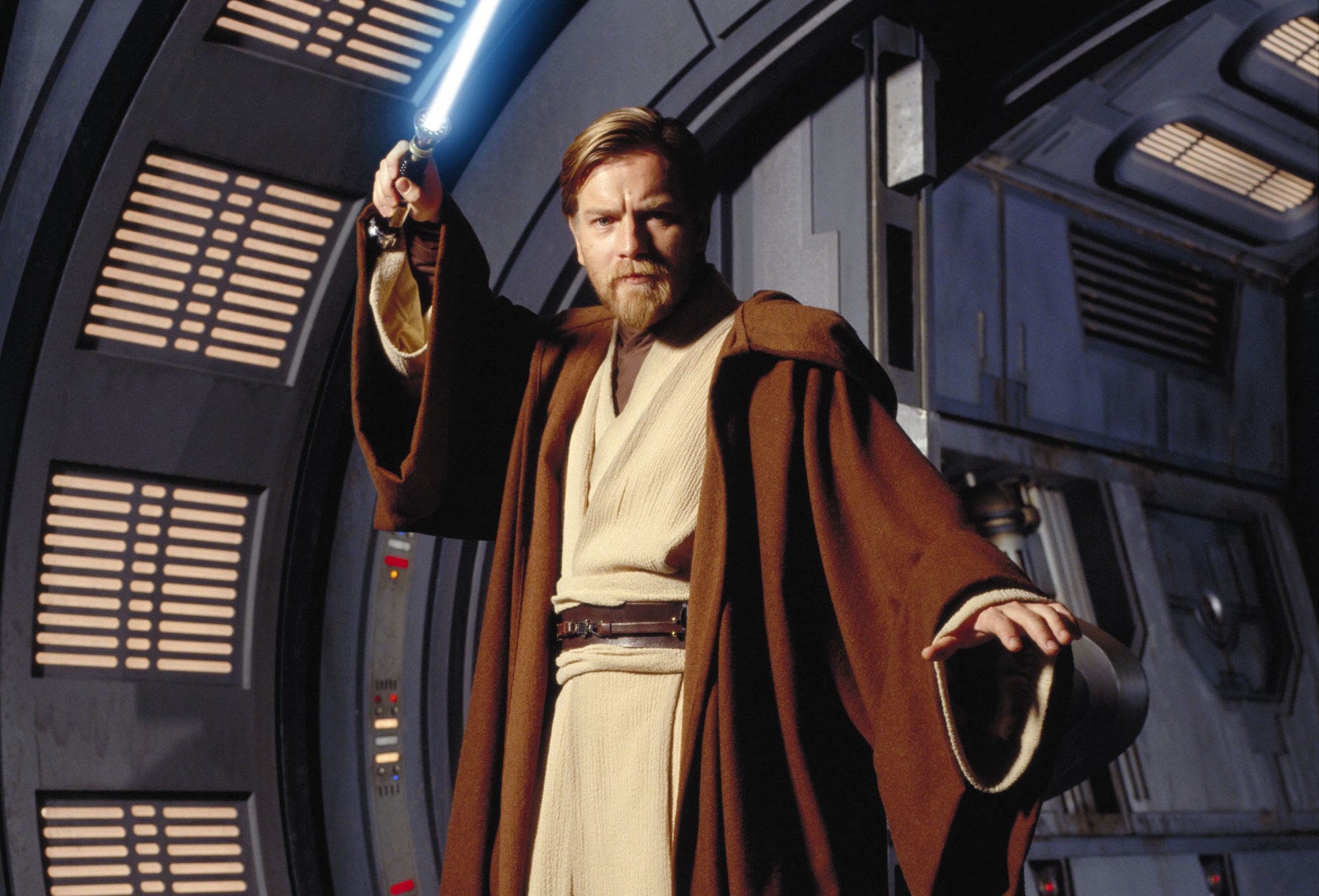 Don't hold your breath for this one. While Ewan McGregor has made it clear he'd be happy to play the iconic Jedi master once again, and director Stephen Daldry (The Hours, Billy Elliot) has reportedly had talks with Lucasfilm about directing an Obi-Wan movie, this film has no script, and is just one of many possible spinoff movies about Star Wars characters that have bounced around the Lucasfilm offices. In other words, the Force isn't strong with this one. At least, not yet.
Release date: ¯\_(ツ)_/¯