"Star Wars" Production Company Charged Over Harrison Ford Injury
The June 2014 incident on the set of The Force Awakens left Ford with a broken leg.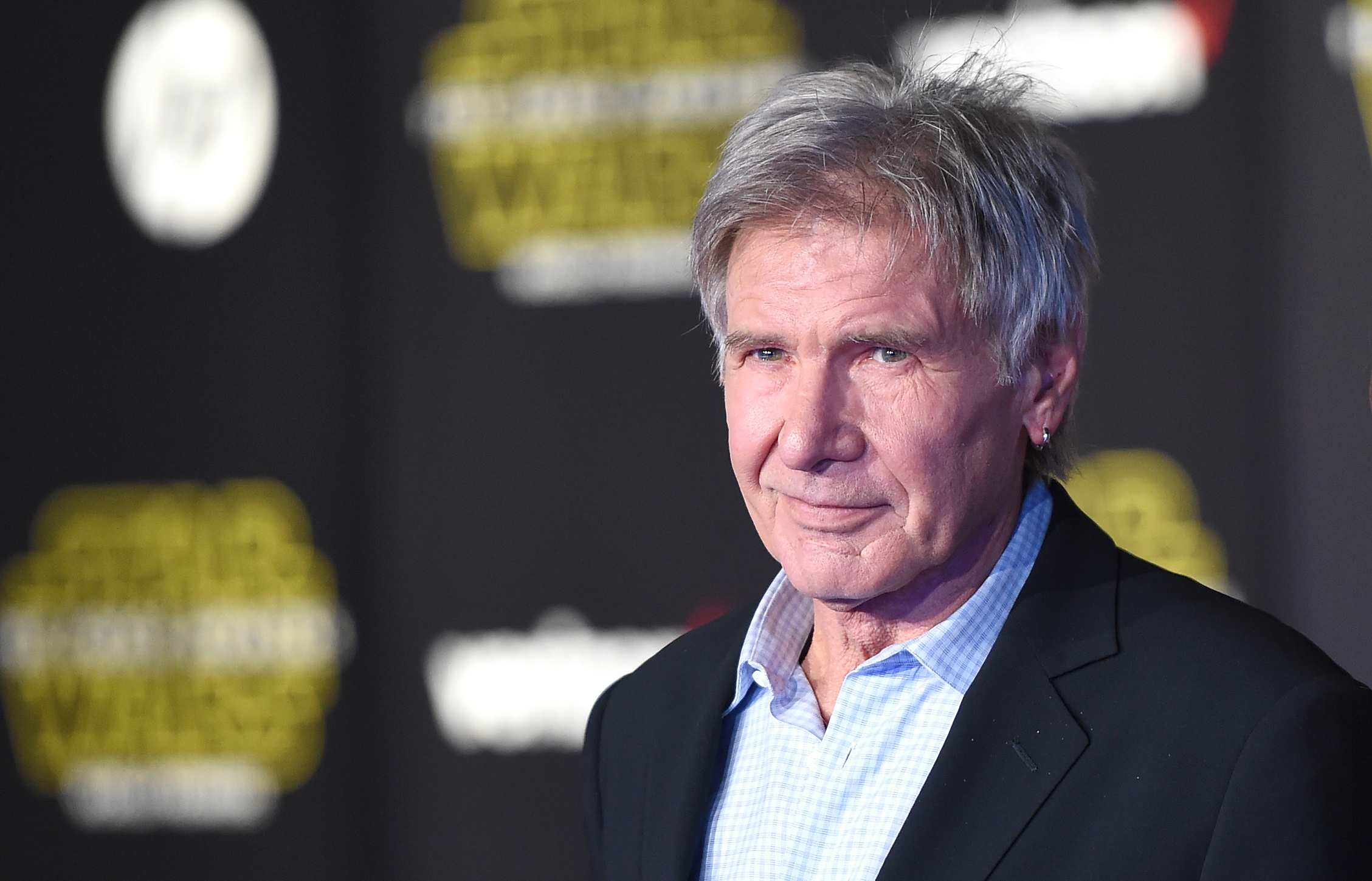 British authorities announced on Thursday that the United Kingdom–based company behind Star Wars: The Force Awakens will be charged for the on-set accident on June 12, 2014, which injured actor Harrison Ford.
Foodles Production (UK) Ltd., a subsidiary of the Walt Disney Company, will face prosecution for Ford's injury, which broke the then-71-year-old actor's leg after a door for the Millennium Falcon set fell on the actor while he was on the Pinewood Studios soundstage.
"By law, employers must take reasonable steps to protect workers — this is as true on a film set as a factory floor," said a statement from the Health and Safety Executive (HSE). "We have investigated thoroughly and believe that we have sufficient evidence to bring the case to court."
The HSE is alleging that Foodles breached four health and safety laws; the case will be heard at High Wycombe Magistrates Court on May 12. If convicted, executives at the company could face a £20,000 fine, and possible 12 months imprisonment.
"Cast and crew safety is always a top priority," a spokesperson for Foodles Production said in a statement provided to BuzzFeed News. "We provided full cooperation during HSE's investigation into the on-set accident that occurred in June 2014 and are disappointed in HSE's decision."
When asked if Ford had a comment, a representative for the actor said, "Not at this time."
UPDATE
This story has been updated with the response from Harrison Ford's representative.