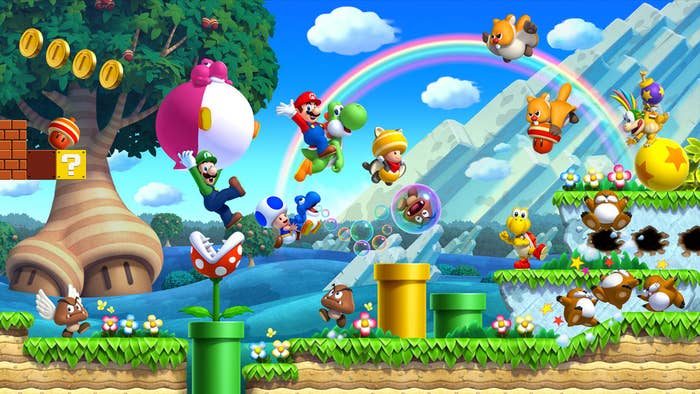 Sony Pictures and Nintendo appear to have closed a deal for the animated feature film rights to the Super Mario Bros. video game franchise, according to a series of emails discovered in the massive trove of hacked Sony files recently leaked to the media.
"I am the proud father of mario the animated film [sic]," producer Avi Arad told Sony Studio Chief Amy Pascal in an email dated Oct. 23, 2014, with the subject line "Mario." Arad then forwarded Pascal separate images of him with Mario Bros. creator Shigeru Miyamoto and Nintendo CEO Satoru Iwata, the latter of which included the message, "Happy ceo, lets get together, it's the mother load [sic]."
Pascal forwarded that email to Tom Rothman, who heads up Sony Pictures subsidiary TriStar Pictures. "Avi closed Mario brothers," she said. "Animated."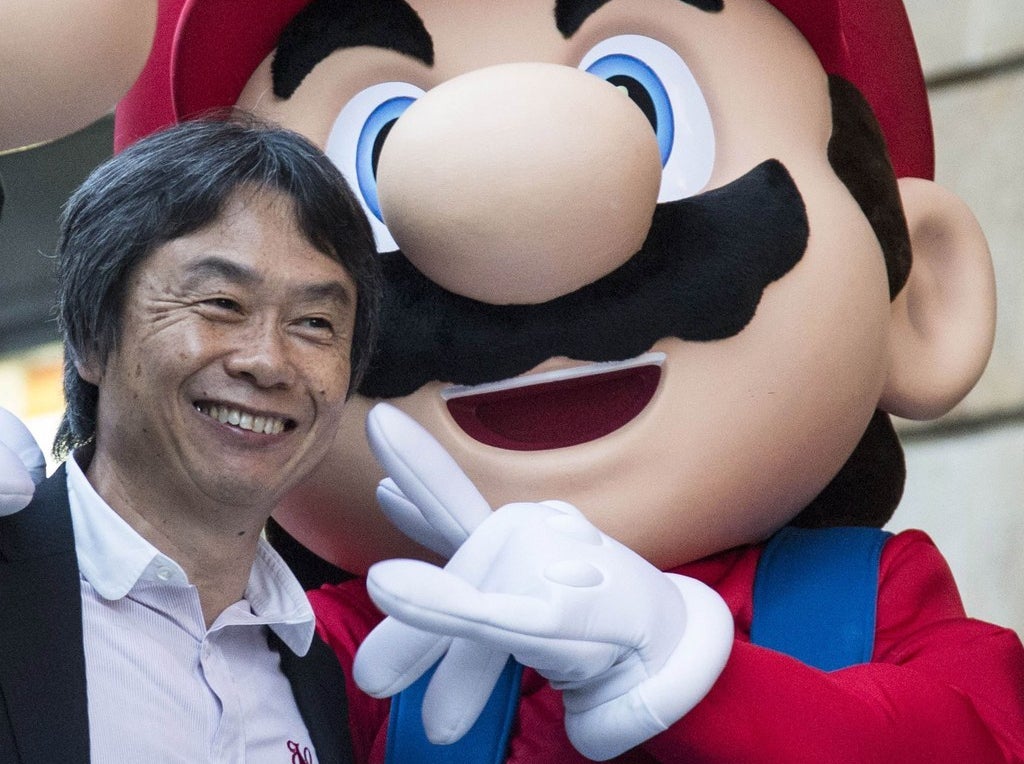 The deal represents only the first step in a very long road to a green light for an actual feature film. Animated films especially go through a long and rigorous script development process before a movie starts production. The emails also did not indicate any filmmakers attached to the project, although Pascal does at one point suggest Genndy Tartakovsky, who directed the 2012 Sony Pictures Animation feature Hotel Transylvania and created the Cartoon Network series Dexter's Laboratory, Samurai Jack, and Star Wars: Clone Wars. "[I]ts soooo perfect for him," Pascal wrote. (A rep for Tartakovsky tells BuzzFeed News, however, that the filmmaker "is not involved.")
On Oct. 24, Arad sent an email to Sony Pictures Animation President of Production Michelle Raimo Kouyate thanking her for a congratulatory basket she sent him filled with Mario Bros. merchandise. "Thank you Avi!" Kouyate responded. "Let's build a Mario empire!" Kouyate also sent a photo of the basket to Pascal, and said, "I can think of 3-4 movies right out of the gate on this. So huge!"
Curiously, BuzzFeed News could not find any emails in which anyone at Sony Pictures expressed concern about any conflicts with their video game corporate cousin Sony Computer Entertainment, which is a direct competitor with Nintendo. But Mario Bros. is a property that Arad apparently had been chasing for some time: In a Feb. 24 email, Kouyate indicated to Pascal that Arad was traveling to Japan in part "to meet with his Nintendo guy (who he has been courting for a couple years)." Then on July 14, Arad sent the following email to Pascal: "I am heading to Tokyo … I am going to try and bring back a little plumber. I guess we can all use our pipes cleaned."
Nintendo has famously kept its video game properties away from movie adaptations after the disastrous 1993 live-action film Super Mario Bros. starring Bob Hoskins as Mario and John Leguizamo as his brother Luigi. In 2013, BuzzFeed News asked Mario Bros. creator Miyamoto if Nintendo had any interest in working with Hollywood again.
"There have been a lot of cases where we've been approached by different people with lots of different ideas," he said. "And I don't want to say that it's impossible, [but] I don't want you to get the impression that we are in the middle of making a movie or something. … But we always have to take into account the fact that game entertainment and movie entertainment is quite different — one being passive, and one being active. Those don't always necessarily mix."
Reps for Sony and Nintendo did not immediately respond to a request for comment.
Rachel Zarrell contributed to this report.
After publication, Arad denied to BuzzFeed News via email that the Super Mario deal had closed, saying his negotiations with Nintendo were "just the beginning."