In a massive multiyear deal, television mega-producer Shonda Rhimes is moving her production company Shondaland to Netflix to produce new series for the streaming service.

Shondaland's shows already on ABC — Grey's Anatomy, Scandal, and How to Get Away With Murder — will remain there, along with the mid-season legal series For the People and a planned Grey's Anatomy spinoff set in a firehouse. (Scandal will enter its final season on ABC in the fall.)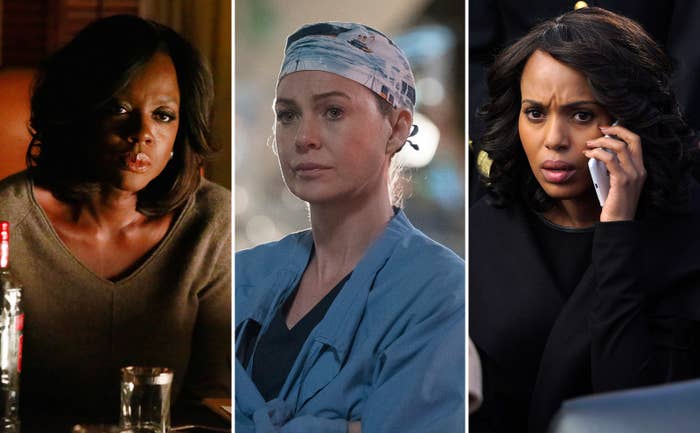 As if to underline that her commitment to those series has not waned, Rhimes used the statement officially announcing her company's move to Netflix to state that Shondaland's current shows "will continue to thrive on ABC." But there is no mistaking how significant a loss this is for the broadcast network. According to a Wall Street Journal story that first broke the news of the deal, Shondaland's output made ABC over $2 billion — and its shows were the rare network TV series that captured as much media buzz and fan enthusiasm as their rivals on basic cable, pay cable, and, well, Netflix.
The news also comes less than a week after ABC's corporate parent the Walt Disney Company announced that it will be cutting ties with Netflix in 2019 in favor of its own proprietary streaming service, reinforcing the pressure on Netflix to produce more of its own content. On Aug. 8, for example, the streaming service announced it had coaxed late night TV legend David Letterman out of retirement for a limited six-episode series of longform interviews in 2018.
Rhimes also told the Wall Street Journal that she was "thrilled" to no longer be beholden to "the necessary grind of network television," where 18–22 episode seasons remain the norm. By contrast, Netflix's seasons rarely exceed 10 episodes. And Netflix's ability to allow nudity and profanity should only heighten Shondaland's envelope-pushing depictions of sex.
The Netflix deal does mean, however, that Shondaland will have to give up at least one key ingredient to its success: the ability of its fans (and stars) to live-tweet new episodes.