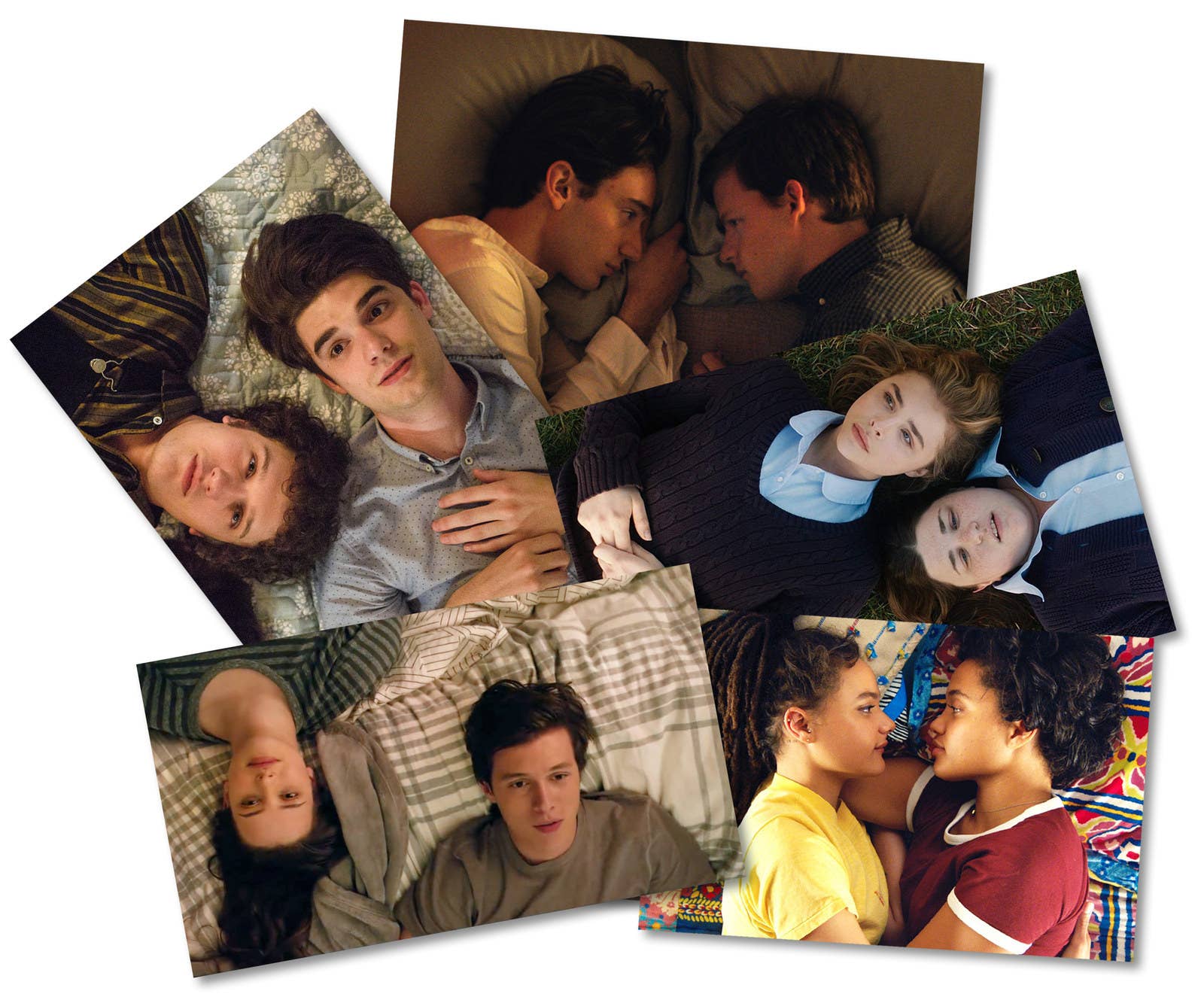 Last weekend, two high-profile movies opened in theaters that feature queer protagonists: Bohemian Rhapsody, starring Rami Malek as the late Queen frontman Freddie Mercury, and Boy Erased, starring Lucas Hedges as a teenage boy who enters a gay conversion therapy program after he's outed to his parents.
Both are based on true stories, and both arrive with awards buzz for their powerfully rendered performances. They are also the latest in a small but significant wave of well-regarded films this year with lesbian, gay, and bi protagonists, including Love, Simon (which opened March 16), Alex Strangelove (which debuted on Netflix June 8), and The Miseducation of Cameron Post (which opened Aug. 3). And like those movies, Boy Erased and Bohemian Rhapsody are frustratingly stuck in the closet.
The experience of coming out is, of course, something every LGBT person faces in one way or another. The very nature of it is often inherently dramatic. There can be long, dark nights of the soul, tear-filled confrontations with loved ones, and moments of euphoric self-discovery and punishing self-doubt — which also happen to be fantastic material for a feature film. It makes sense that as filmmakers have made haphazard progress with telling queer stories, it has been tantalizingly easy to keep exploring how LGBT people — especially queer teens — grapple with how to come out.
And to be sure, all of the coming-out movies this year about queer teens treat the process with empathy and sensitivity, and each of them creates an emotionally affecting story. But in fixating on the closet, they also end up reinforcing the perception that a queer person's story ends with their own self-acceptance — when really, that's only the beginning.
Coming-out movies, in fairness, have been a central part of queer cinema pretty much since its inception, from 1982's Making Love to 1998's High Art to 2016's Moonlight. For years, the default understanding — grounded in reality — was that coming out was an inherently dangerous act because the country was fundamentally hostile to LGBT people, and the underlying tension in these films drew from that perception. It's what helped to poison the love between Ennis and Jack in 2005's Brokeback Mountain, for example, and what made Brandon Teena's decision to live fully as a trans man feel so perilous in 1999's Boys Don't Cry.
Today, the landscape for queer youth coming out has certainly become less hostile in the US. According to the 2017 National School Climate Survey by GLSEN, incidences of verbal and physical harassment and physical assault of LGBT students have all dropped significantly between 2001 and 2017. Gay–straight alliances, meanwhile, have jumped enormously, from just over 10% of LGBT students reporting a GSA in their school in 2001 to nearly 60% in 2017. That doesn't mean, of course, that it still can't be enormously difficult for some LGBT kids today — especially trans and gender-nonconforming people — to accept themselves and leave the closet (if they have the option of being "in" the closet in the first place). But as the country's attitudes about LGBT people have shifted, representation of LGBT teens in feature films has remained stubbornly moored to this one aspect of the queer experience, at the expense of the fuller picture of queer lives.
The preoccupation with the closet also presents a tricky narrative hurdle for filmmakers wishing to tell a coming out story: How can these films keep their protagonists' central problem compelling when real life has made it feel so much more commonplace?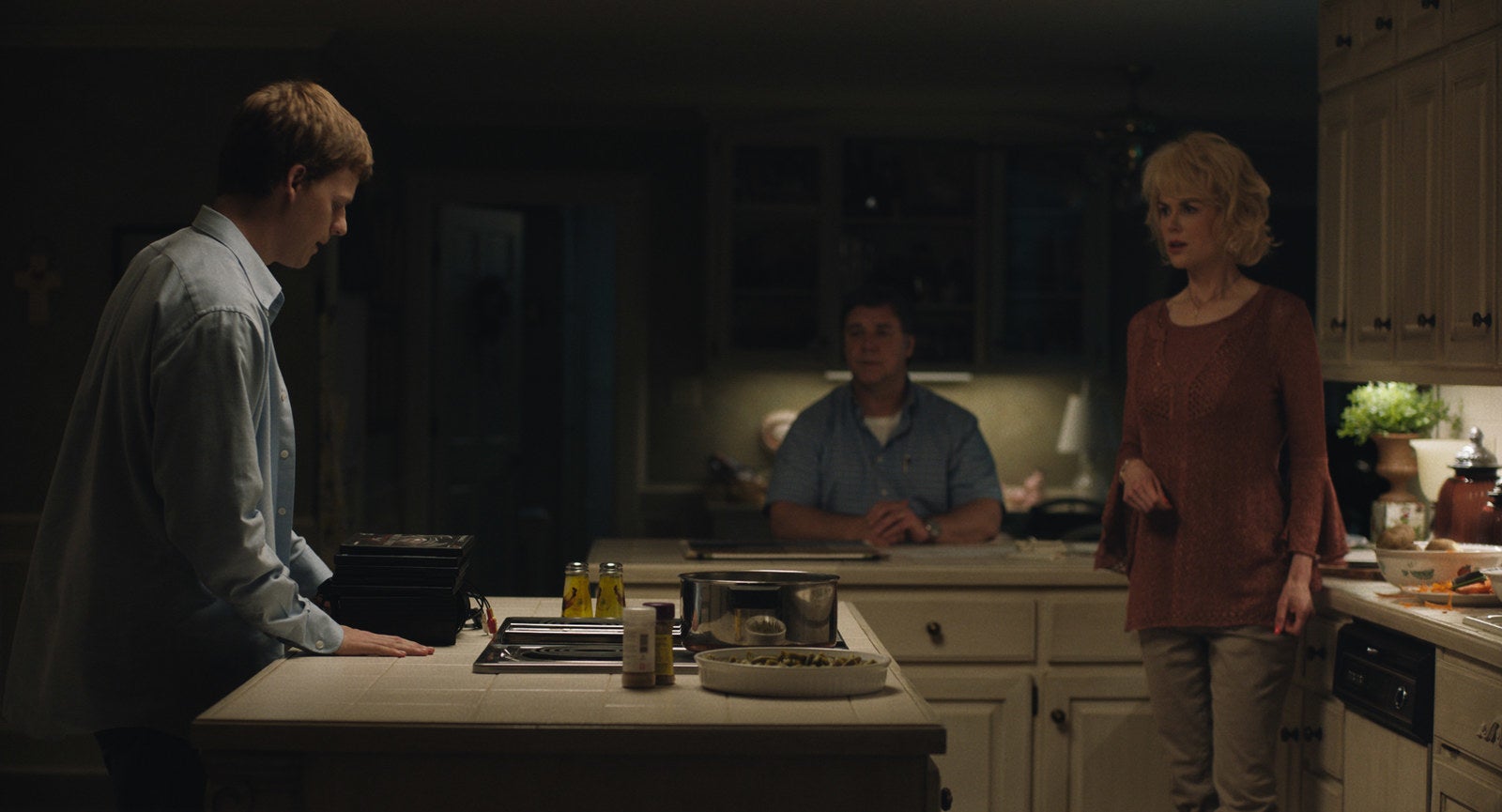 Both Boy Erased and The Miseducation of Cameron Post approach this problem by focusing on what remains perhaps the most pernicious barrier for queer youth struggling to accept their sexuality: gay conversion therapy. Sixty-eight percent of LGBT people in the US today still live in states that allow minors to be enrolled in "ex-gay" programs, which propagate the dangerous lie that any innate sexual desires that aren't resolutely heterosexual can be either permanently suppressed or eradicated altogether. All the progress over the last 30 years to let queer youth come out safely has made the continued existence of these programs only more outrageous and deserving of attention. And if there ever were a setting that would let a filmmaker explore the self-doubt and self-hatred that can keep a queer kid buried in the closet, this is it.

Unfortunately, neither of these films quite do that. For one, they aren't set in the present day. Boy Erased (which expands nationwide on Nov. 16) takes place in the mid-2000s, the same time Garrard Conley — the author of the memoir on which the film is based — enrolled in the gay conversion program Love in Action when he was 19. Cameron Post, meanwhile, is set in the early 1990s, which basically matches the time period of the original novel by Emily M. Danforth, who cowrote the film's screenplay.
In both cases, it's possible to see how the time periods make a certain sense. Although Boy Erased lightly fictionalizes Conley's life — the main character is named Jared Eamons, for example — it still keeps to the key contours of Conley's experience. And Cameron Post takes advantage of the total isolation a teenager could feel in the pre-internet 1990s compared to today. But these are ultimately artistic decisions by the filmmakers, and setting their stories in the past has the effect of suggesting that conversion therapy is a problem of the past, distancing the audience from the events in the film and robbing them of a sense of real urgency. (Boy Erased does end, at least, with a title card noting that 36 states still allow ex-gay programs for minors.)
That issue might feel less pressing if the films had allowed their protagonists — and, by proxy, the audience — to experience the full weight of the damage conversion therapy can inflict. In Boy Erased, Jared is the son of a Baptist pastor (Russell Crowe) and devoted to his faith. When he comes out to his parents — saying elliptically, "I think about men" — he sees it as a sinful failing and is committed to somehow rectifying it and stepping back into the closet for good. After Jared's parents choose to bring him to Love in Action, our expectation is that we will witness him endure the self-negating process of ex-gay therapy — it's right there in the title. But it becomes obvious pretty quickly that Jared is too self-possessed to ever really buy into what the program's director, Victor Sykes (played by director and screenwriter Joel Edgerton), is peddling. His bullshit detectors start going off almost immediately while reading Love in Action's information packet, when he sees "god" misspelled as "dog."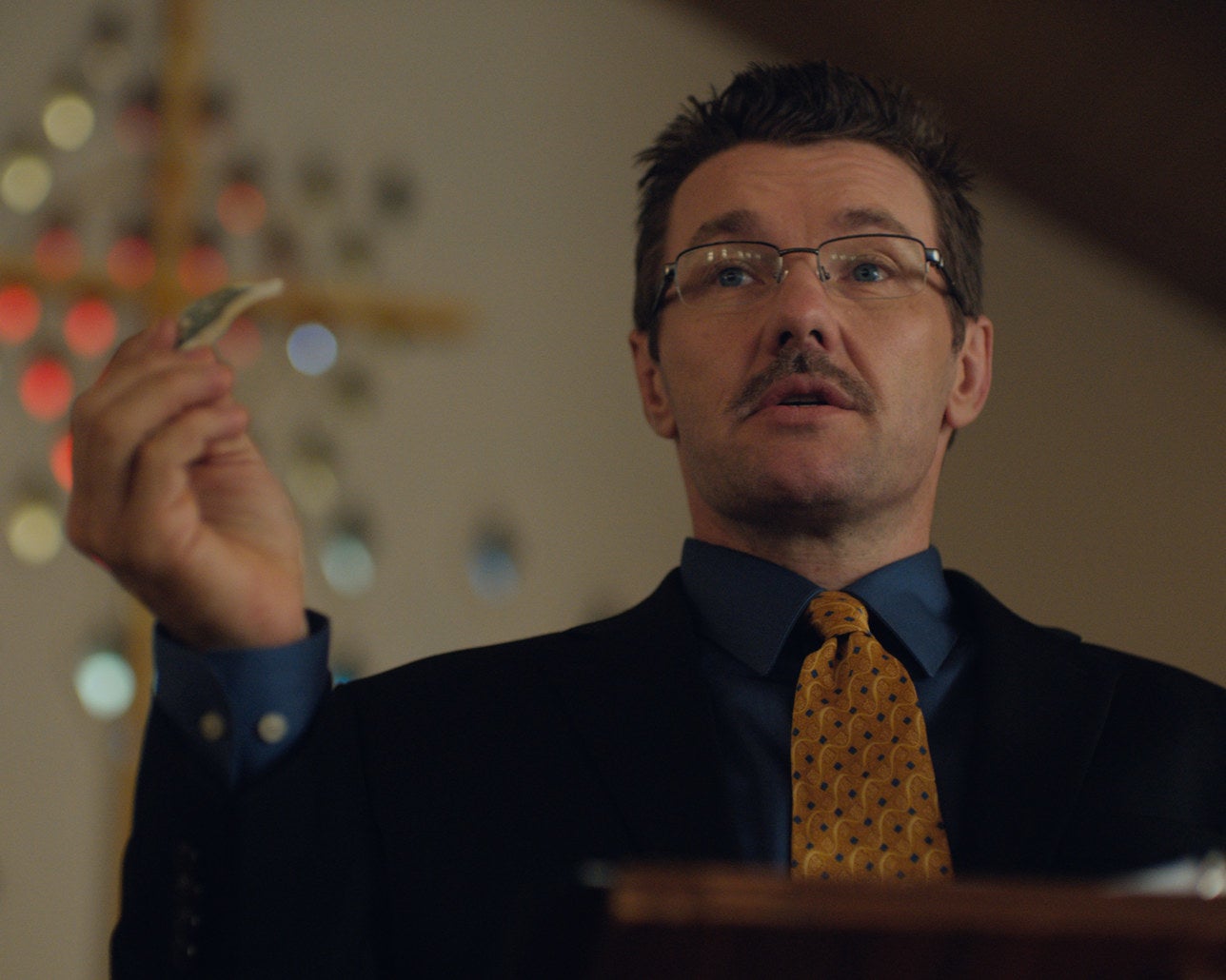 Instead, the film uses Jared as a passive conduit for the audience to soak in the ashen, empty faces of the other (mostly) young men and women around him. There's Jon (played by gay filmmaker Xavier Dolan), a true believer who needs Jared to commit as much as he has. By contrast, Gary (played by gay pop star Troye Sivan) advises Jared to get through it by telling Victor what he wants to hear. Jared is especially drawn to Cameron (Britton Sear), a quiet kid who is by far the most beaten-down enrollee — his inability to make "progress" in Love in Action results in Victor staging a bizarre and deeply dismaying fake funeral for him.
It's no real spoiler, though, to say that Jared doesn't last very long at Love in Action, so the other kids there remain at an arm's length from him, and us. The film spends much more time mapping Jared's fraught — and, for a coming-out movie, familiar — relationship with his father and mother (Nicole Kidman). They're the ones who really change in the film, as they begin to grasp how close they came to truly destroying their son, which leads to the requisite touching scenes of tear-streaked recrimination and regret, practically a requirement in a coming-out movie.
What Boy Erased spends almost no time doing, however, is letting us understand Jared's relationship to his own sexuality. His first sexual experience with another man is a sexual assault in college, by the friend who also outs him to his parents later on. But we never see Jared really come to terms with how that experience may have shaped his feelings about sex with men; instead, we keep flashing back to an obliquely shot evening Jared spent while still at college with a lanky local artist, where the most they appear to do is cuddle chastely.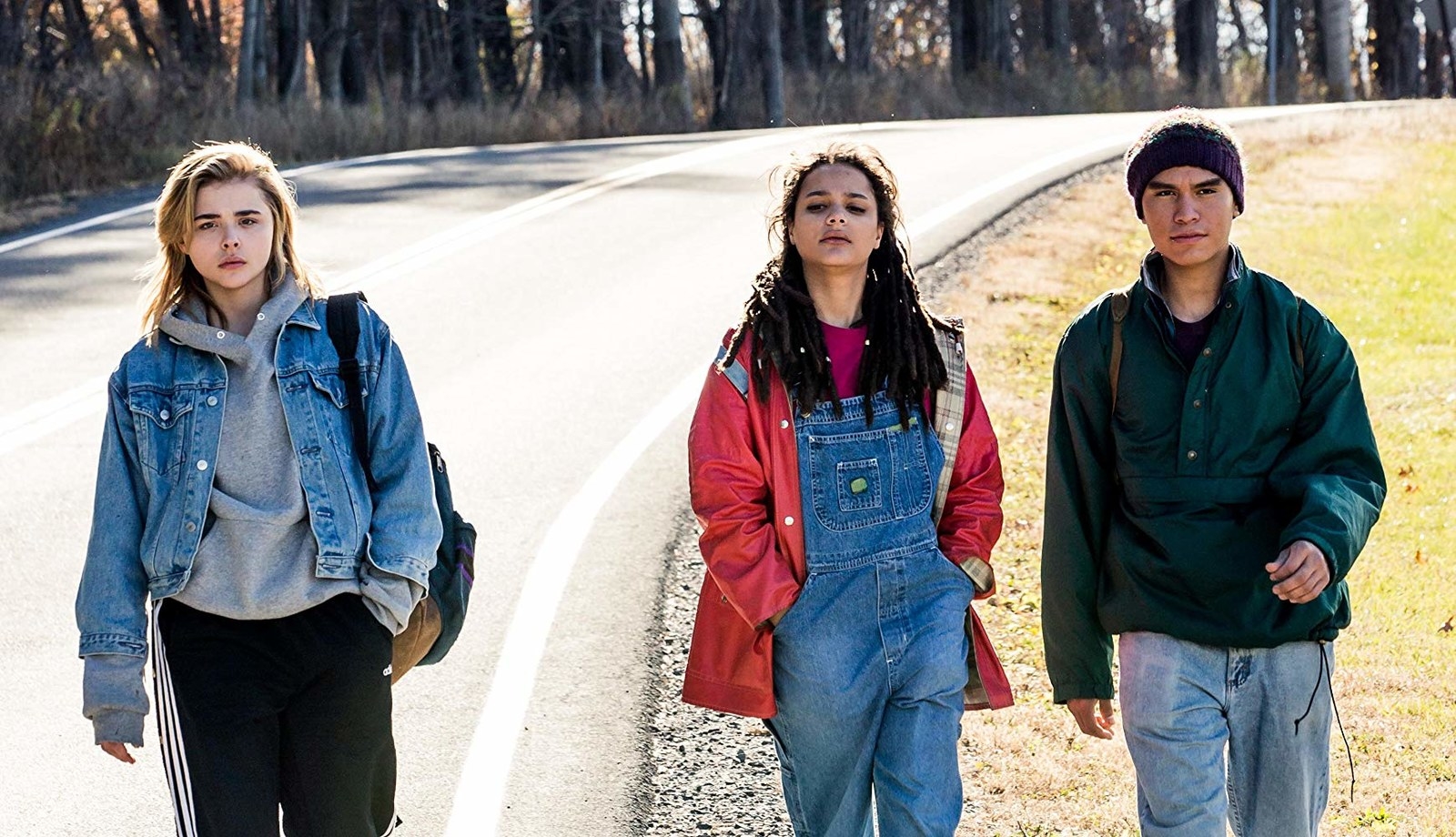 The titular protagonist of The Miseducation of Cameron Post, by contrast, gets a lot of time to explore her sexuality onscreen. Cameron (Chloë Grace Moretz) is outed after her male prom date finds Cameron's best friend Coley (Quinn Shephard) going down on her in the backseat of a car. We see Cameron and Coley passionately making out in several flashbacks, and after Cameron arrives at the conversion therapy program God's Promise, she dreams about kissing her woman teacher there. Even her roommate at God's Promise, Erin (Emily Skeggs), develops a powerful crush on Cameron, to the point where one night, Erin wakes Cameron up from one of her erotic dreams and they end up having awkward, fumbling sex with their clothes still on.
Cameron, though, remains unsure about what to believe about her desires, a natural adolescent insecurity that the director of God's Promise, Dr. Lydia Marsh (Jennifer Ehle), exploits. When Cameron gushes about how amazing Coley is, Lydia cooly tells her, "It's said that cannibals eat only the enemies they admire" — leading Cameron to conclude that she wanted to be Coley, and "confused" that with wanting to be with her, not realizing this is a bedrock principle of adolescent romance. The film savvily captures many other subtly devastating tactics of conversion therapy, and we see how they work on and undermine Cameron. But because Cameron's journey at God's Promise must end with a moment of self-acceptance — that's how coming-out movies work — she's pretty much the least affected by what happens there, exactly like Jared in Boy Erased.
Similarly, Cameron Post also lets someone else bear the worst ravages of conversion therapy — a slight and sensitive kid Cameron barely knows, who is so devastated by his father's refusal to let him come home that he mutilates himself in the night and has to be rushed to the hospital. All that happens, however, offscreen; Cameron discovers the bloody aftermath in the bathroom, and soon she escapes God's Promise to an uncertain but far freer future.
We're left with the impression that both Jared and Cameron are going to grow into far more interesting, complex adults — but that's as much as we get of them, an impression. Each film also makes clear that many of the people running these ex-gay programs are themselves queer people who've repressed their sexuality and are projecting their own demons onto the still-developing psyches of the kids in their charge. They never dig any further than the fact of it, though. Instead, these films make such a muddled stew of how LGBT people fight to accept themselves that they wind up suggesting the process is a permanent condition of being queer. By attempting to shoehorn a redemptive, coming-out-and-of-age story into a far more fraught circumstance, they shortchange both.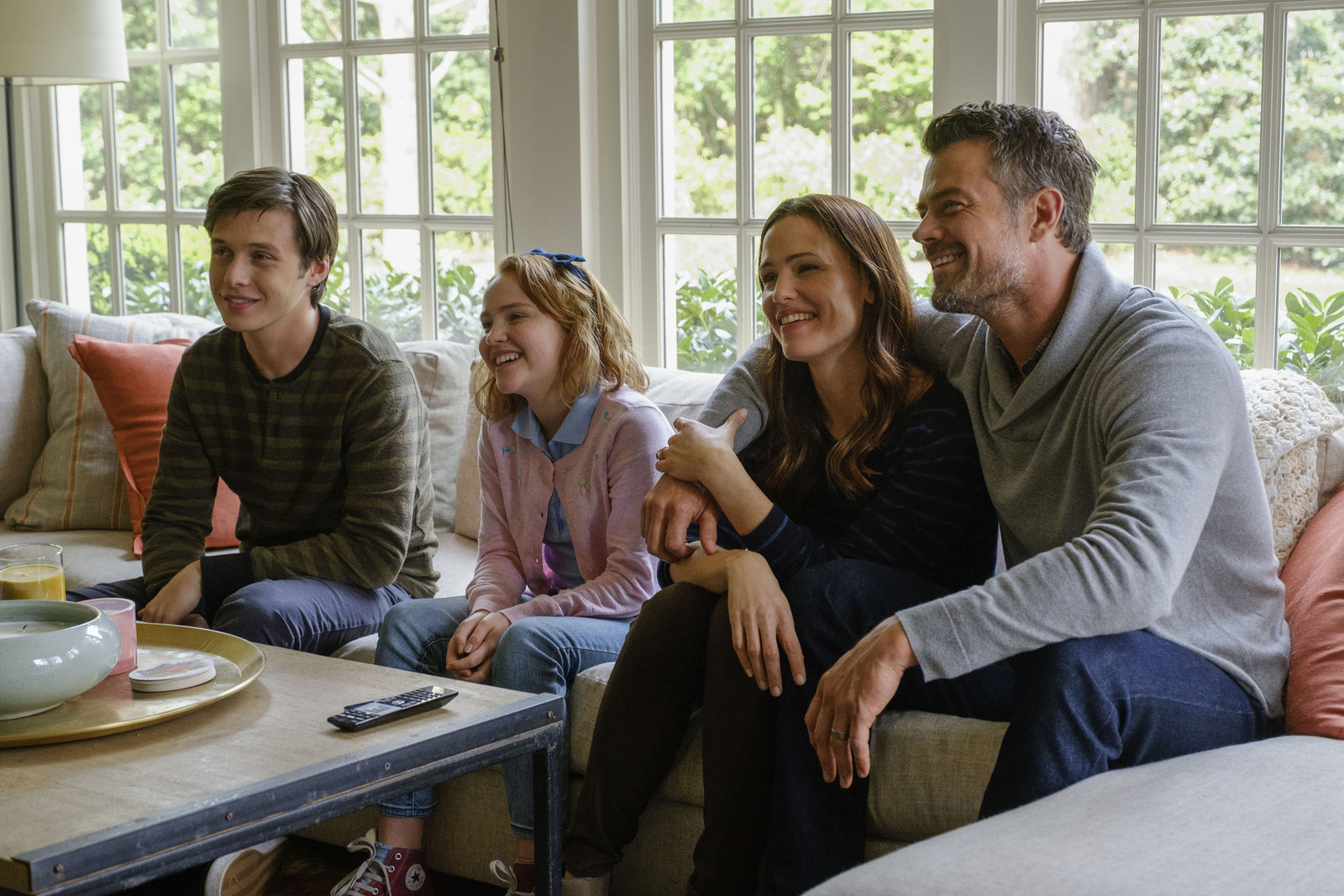 The challenges facing the titular gay teenagers in Love, Simon and Alex Strangelove are nowhere near as harrowing as the ones in Boy Erased and Cameron Post. But that presents an even more formidable task to their respective filmmakers, especially since Love, Simon and Alex Strangelove are about present-day white, male, high-achieving closeted gay teenagers with loving families and supportive friends. That may be in keeping with the appealing coziness of so many teen movies lately, and reflective of the less desperate realities facing many white gay male teenagers today, but it also means these films have to work that much harder to keep a 2018 audience invested in how and when these kids will come out.

Love, Simon — based on the 2015 YA novel Simon vs. the Homo Sapiens Agenda by Becky Albertalli — resolves that dilemma by pulling out some classic teen movie tropes: the mystery love interest and the blackmailer. Simon Spier (Nick Robinson) knows he's gay, but he hasn't come out to anyone when he starts an anonymous pen pal romance with a fellow closeted kid, launching Simon on a quest to sleuth out who that person could be. His correspondence, however, gets discovered by Martin (Logan Miller), the class drama geek, who uses it to blackmail Simon into helping him romance Simon's friend Abby (Alexandra Shipp). That ends up souring his relationship to his full circle of friends after Martin, rejected publicly by Abby, outs Simon to the entire school.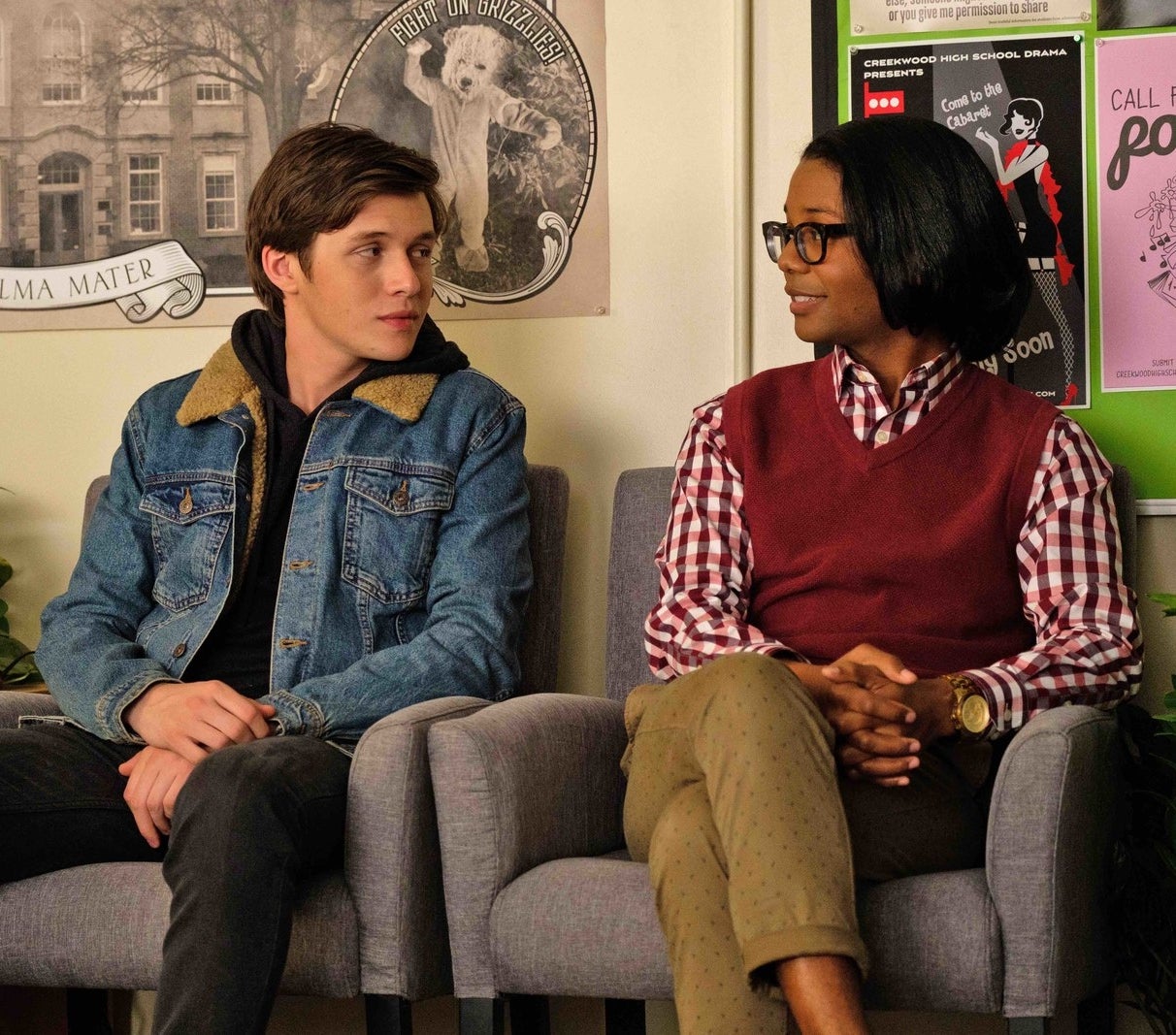 There is something genuinely comforting about watching a teen romance about a gay kid told with the same comfy plot twists and heartwarming resolutions as the hundreds of straight teen romances that have come before it. And yet, hitching the plot to the hinges of Simon's closet door means none of it would work if Simon were out from the start. It makes Simon's gayness feel at once liberating and reductive: There is no mistaking that this is a gay kid, but that's practically the only thing about him that matters to this movie. As if to underline this point, the film's screenwriters added an openly gay kid, Ethan (Clark Moore), who isn't in the novel, but he only ends up serving as Simon's demographic counterpoint — he's black and effeminate — and as a reminder that it still takes some real steel to come out in high school.
By contrast, Alex Strangelove's protagonist, Alex Truelove (Daniel Doheny) isn't defined by his need to hide his sexuality, because he has no idea at first that he's gay. And whereas Simon is a classically handsome middle-of-the-road nice guy, Alex is allowed to be more particular: a kind of gangly nerd who is obsessed with zoology and gets elected student body president. When he discovers that his new classmate Claire (Madeline Weinstein) shares his total obsession with cephalopods, cutesy animated hearts pop up around his face. They quickly become inseparable friends, and then a couple — that never has sex.
The film employs a different teen movie trope — the sex pact — when Alex and Claire make a plan to book a hotel room and finally consummate their coupledom. But then Alex meets an openly gay kid, Elliot (Antonio Marziale), and their fast bond begins to crack open Alex's understanding of why he's always avoided sleeping with Claire. Since he's still plainly drawn to her, though, Alex begins to think that he's bi — an understanding manifested in a cute scene in which his breakfast cereals change brands to "Heter O's," "Gay Flakes," and "Bi-Crunchies." For a moment, it seems like Alex Strangelove may break some ground in depicting the sexual awakening (in a teen sex comedy context) of a bisexual boy.
Alas, it does not. It's not exactly Alex's fault that, like many gay men, he uses bisexuality as a seemingly safe first step before admitting to himself that he's gay. But if Alex had been bi, it would have given the audience something we hadn't quite seen before in a teen movie: a bisexual love triangle, with Alex working out his conflicted feelings about Claire and Elliot. As it is, there are precious few real obstacles between Alex and his final revelation that he's gay. Even at just over 90 minutes, the film feels padded, and in weird proportions, spending an extravagant amount of time tracking the misadventures of Alex's straight best friend Dell (Daniel Zolghadri), but almost no time tracking how Elliot copes with living with a friend's family because his father kicked him out of their home.
It's hard not to wonder, actually, what Alex Strangelove could have looked like had it been Elliot's story, and captured what it's like to be an openly gay teenager who falls for a guy still coming to grips with himself. For that matter, Love, Simon's filmmakers could have spent more time exploring Ethan's backstory, or given him a boyfriend. Instead, the films are so tunnel-visioned on what it means to be a queer kid who's coming out, they lose sight of just what it means to be a queer kid.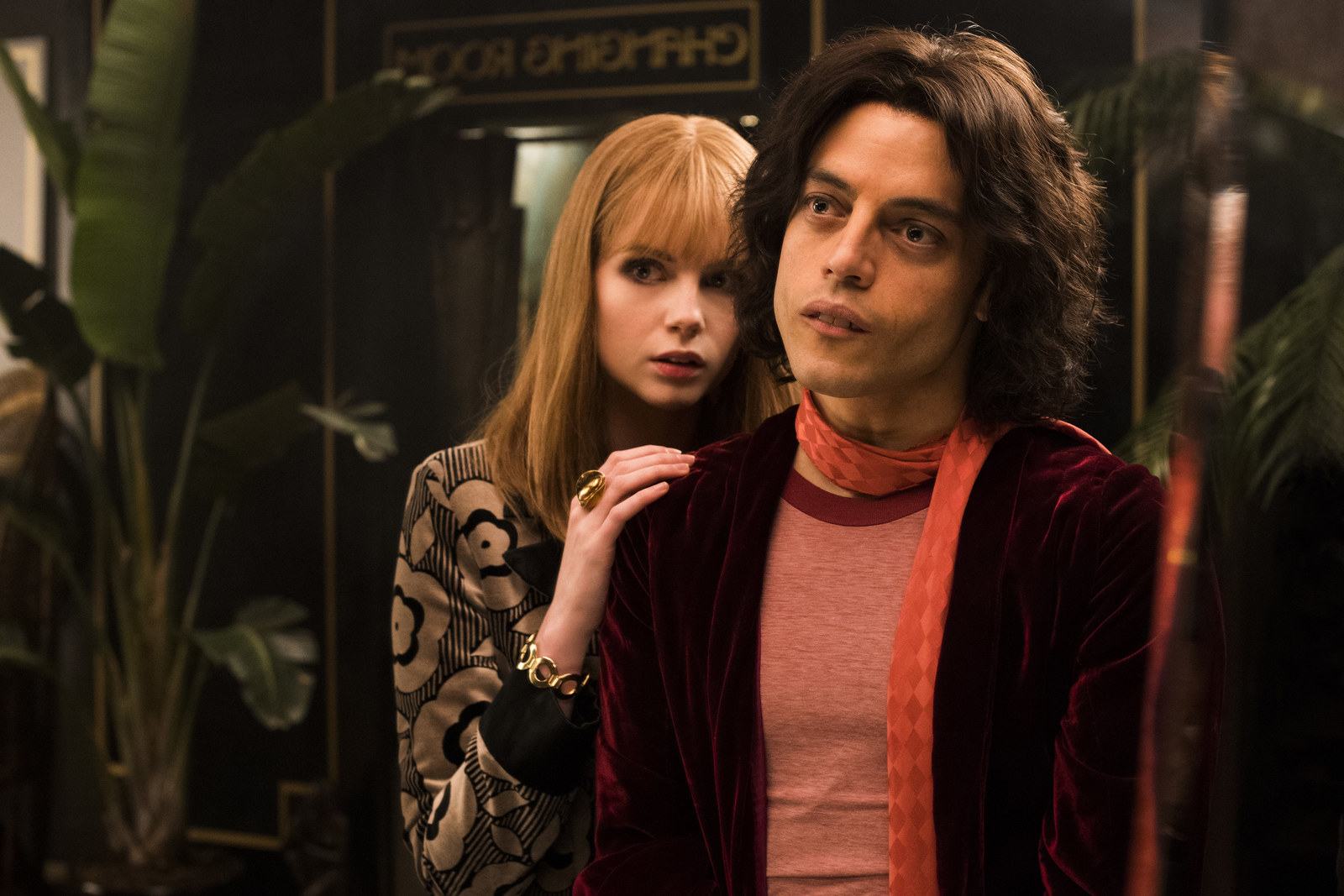 Movies this year about LGBT characters wrestling with self-acceptance weren't restricted to high school. Bohemian Rhapsody just marked the highest domestic box office debut to date for a movie with a queer lead character — but that doesn't change the film's bizarrely retrograde depiction of Freddie Mercury's sexuality as a force of fear and corruption that (in the film) he's constantly trying to deny or escape. And April's Disobedience depicts two women from an Orthodox Jewish community in London (played by Rachel Weisz and Rachel McAdams) who shared a passionate attraction when they were younger, but haven't acted on their attraction to women with anyone else since.

But there have also been several more films this year about LGBT adults that have ventured far beyond the confines of the closet. September's Colette starts off by showing how the famed 20th-century French novelist of the film's title (played by Keira Knightley) freely explored her attraction to women in a spirit of curiosity and celebration; her abiding conflict is instead with her boorish and controlling husband Willy (Dominic West). October's Can You Ever Forgive Me? depicts the real-life and sublimely dysfunctional friendship between Lee Israel (Melissa McCarthy) and Jack Hock (Richard E. Grant), a misanthropic lesbian and vagabond gay man who team up after Israel begins forging private letters by prominent literary figures. And later this month, The Favourite features three women — Great Britain's Queen Anne (Olivia Colman), her best friend Sarah (Rachel Weisz), and Sarah's cousin Abigail (Emma Stone) — who are too preoccupied with their delightfully venomous psychosexual triangle to spend any energy on coming to terms with their sexuality.
In June, one film — Hearts Beat Loud, a gentle, musically driven indie — quietly offered a revelatory look at how to honestly render a queer teenage character's sexuality without fixating on how they come to terms with it. The film follows how Frank (Nick Offerman), a widower about to close his Brooklyn record store, and his daughter Sam (Kiersey Clemons), deal with her impending departure for college in California. When Frank uploads a song they recorded together to Spotify, it goes moderately viral, sparking both of them to keep writing songs through the summer. Meanwhile, Sam begins dating Rose (Sasha Lane), a local artist, and for a while, it's uncertain how much Frank knows about his daughter's sexuality.
When Sam shares her new song for the first time, though, Frank recognizes it immediately as a love song. He gives his daughter a long, paternal stare, and says, with a wry grin, "You have a girlfriend?" When she demurs, he pauses for a moment and says, "Boyfriend?" Sam fixes her father with a knowing look and then tells him about Rose.
Whatever work Sam had to do to recognize and accept her attraction to women, and whatever work Frank might have done to accept Sam's sexuality, has all happened long before the events of the film. Rose isn't a token love interest for Sam, either. Their increasingly serious relationship only makes Sam's conflicted feelings about leaving home more poignant. In the film's climax, Frank and Sam perform together during his store's last day of business, and Frank all but forces Sam to sing her song for Rose. When she does, it's a tender, bittersweet, terribly romantic moment, exactly the sort of thing that people love seeing in the movies.
At the climax of Love, Simon, Simon declares, "I deserve a great love story" — but the movie, as captivating as it is, ends just as that story is getting started. As Hearts Beat Loud demonstrates, however, what comes after the closet can be just as complicated and dramatic for a teenager as what it takes to leave it. Filmmakers just need the courage and support to tell that story too. ●