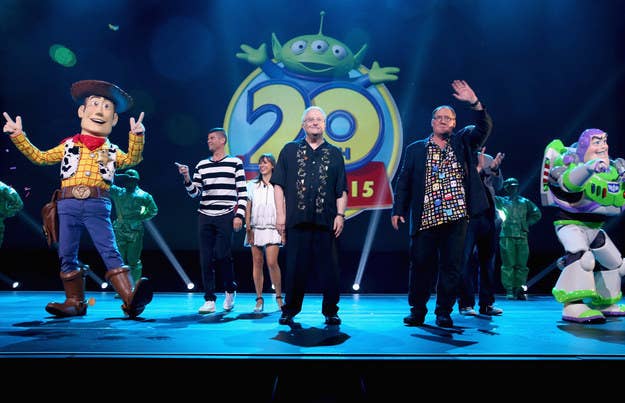 ANAHEIM, California — Walt Disney Animation Studios and Pixar Animation Studios unveiled a lavish three-hour preview of their upcoming slates on Friday to a crowd of 7,500 fans at the biannual D23 Expo. And the contrast between the two studios was stark — one seemed focused on the past, spending at least as much time touting sequels to its earlier hits as its original offerings, while the other revealed an ambitious slate of features that aren't based on any preexisting movies. The surprise: Pixar was the studio focused on sequels, including Finding Dory and Toy Story 4, while Disney is forging ahead with original fare.
When Disney acquired Pixar in 2006 and Pixar chiefs John Lasseter and Ed Catmull began to oversee feature animation at both studios, the landscape was very much reversed. Disney Animation was in decline, dismissed as creatively exhausted and overtly commercial, whereas Pixar was universally regarded as the gold standard for original feature animation filmmaking.
But at this year's D23 Expo (named after the year the Walt Disney Company was founded), Disney Animation Studios all but reclaimed that mantle back from its sister studio. Here's what each studio had on offer.
Walt Disney Animation Studios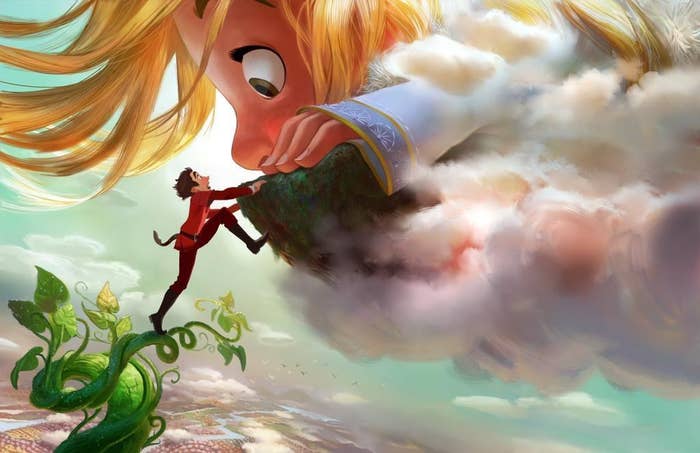 The only brand-new film announced at the panel came from Disney: Gigantic, a musical reimagining of the Jack and the Beanstalk fairy tale that Lasseter said aims to be the "definitive" version of the classic story; that is essentially Disney-speak for "We are taking the rough outline and doing whatever the heck we want with it." Disney has used the model of fashioning original stories out of familiar folk tales to great success with everything from Frozen and Tangled to The Little Mermaid and Snow White and the Seven Dwarfs.
In the case of Gigantic — which will open in 2018 — that meant setting the story in Spain during the "age of discovery" (roughly the 1500s) and pitting the titular owner of magic beans against not just one giant but an entire world of giants. One of those giants befriends Jack, a 60-foot-tall 11-year-old girl named Inma who was inspired by a real-life girl the filmmaking team — lead by director Nathan Greno (Tangled) — met while scouting locations in Spain. The Oscar-winning Frozen songwriting team of Robert Lopez and Kristen Anderson-Lopez is also writing the music for the film, and at D23, they performed a bare-bones version of the song Inma sings when she first meets Jack, which features the girl singing about how she loves her "little man."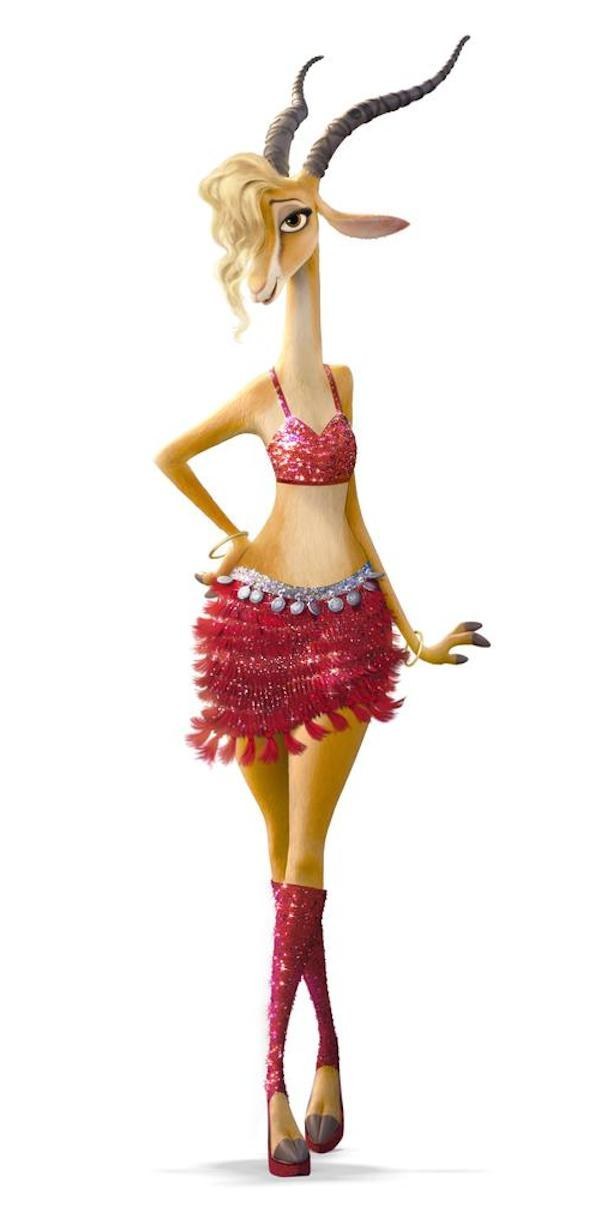 Disney Animation also debuted extensive first looks at its next two films, Zootopia, opening March 4, 2016, and Moana, opening November 23, 2016. Zootopia is set in a world of anthropomorphic animals who live in districts like Sahara Square, Tundratown, and the Burrows (for rabbits, of course), and where the DMV is employed entirely by sloths, as featured in an extended clip from the film that elicited the strongest laughs at the panel by a considerable margin. Directors Rich Moore (Wreck-It Ralph) and Byron Howard (Tangled) also announced that Shakira will voice a gazelle named, well, Gazelle.
Moana, meanwhile, centers on the titular 16-year-old Polynesian princess who wants to reclaim her culture's prowess for exploring the Pacific Ocean — which, in classic Disney fashion, has been transformed into a living character who wordlessly interacts with Moana in a stunning sequence previewed at the panel. Set 2,000 years ago, the film is steeped in Polynesian mythology — the demigod Maui, voiced by Dwayne "The Rock" Johnson, is a prominent character, with extensive tattoos that spring to life to retell his exploits.
Johnson made a raucous appearance at the D23 Expo to promote the film, underlining Disney's efforts to expand the diversity of its offerings by announcing, "I am proudly half Samoan and half black," before rallying the audience to give a traditional Samoan call. Further adding to the film's polyglot configuration: Directors Ron Clements and John Musker (The Little Mermaid, The Princess and the Frog) announced that Lin-Manuel Miranda, whose musical Hamilton is currently winning once-in-a-generation raves on Broadway, is contributing music to the film, alongside Samoan musician Opetaia Foa'i and composer Mark Mancina (Tarzan).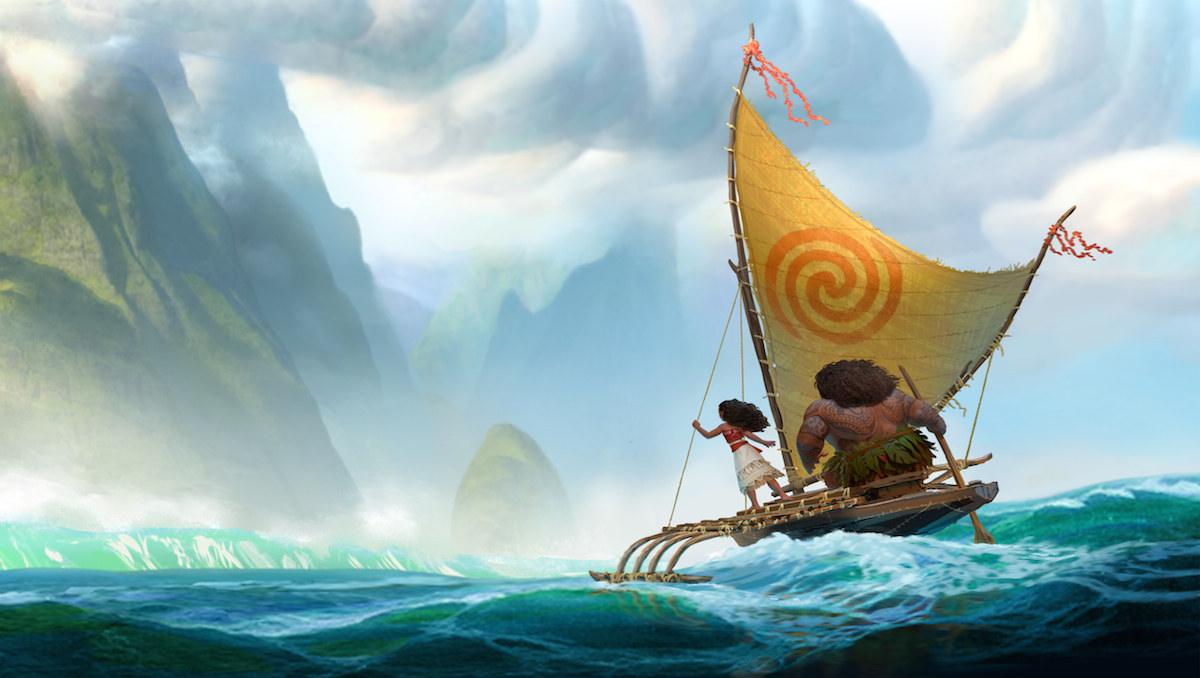 Granted, Walt Disney Studios chair Alan Horn opened the panel by reconfirming that a sequel to Frozen, the highest-grossing animated feature ever, remains in the works. "Not much of a spoiler alert," said Horn. "I guess I'd say, 'Duh.'" And the studio is also reportedly at work on a sequel to Wreck-It Ralph. But the overall impression from the D23 Expo presentation is that Disney Animation's primary focus remains on new titles rather than old ones.
Pixar Animation Studios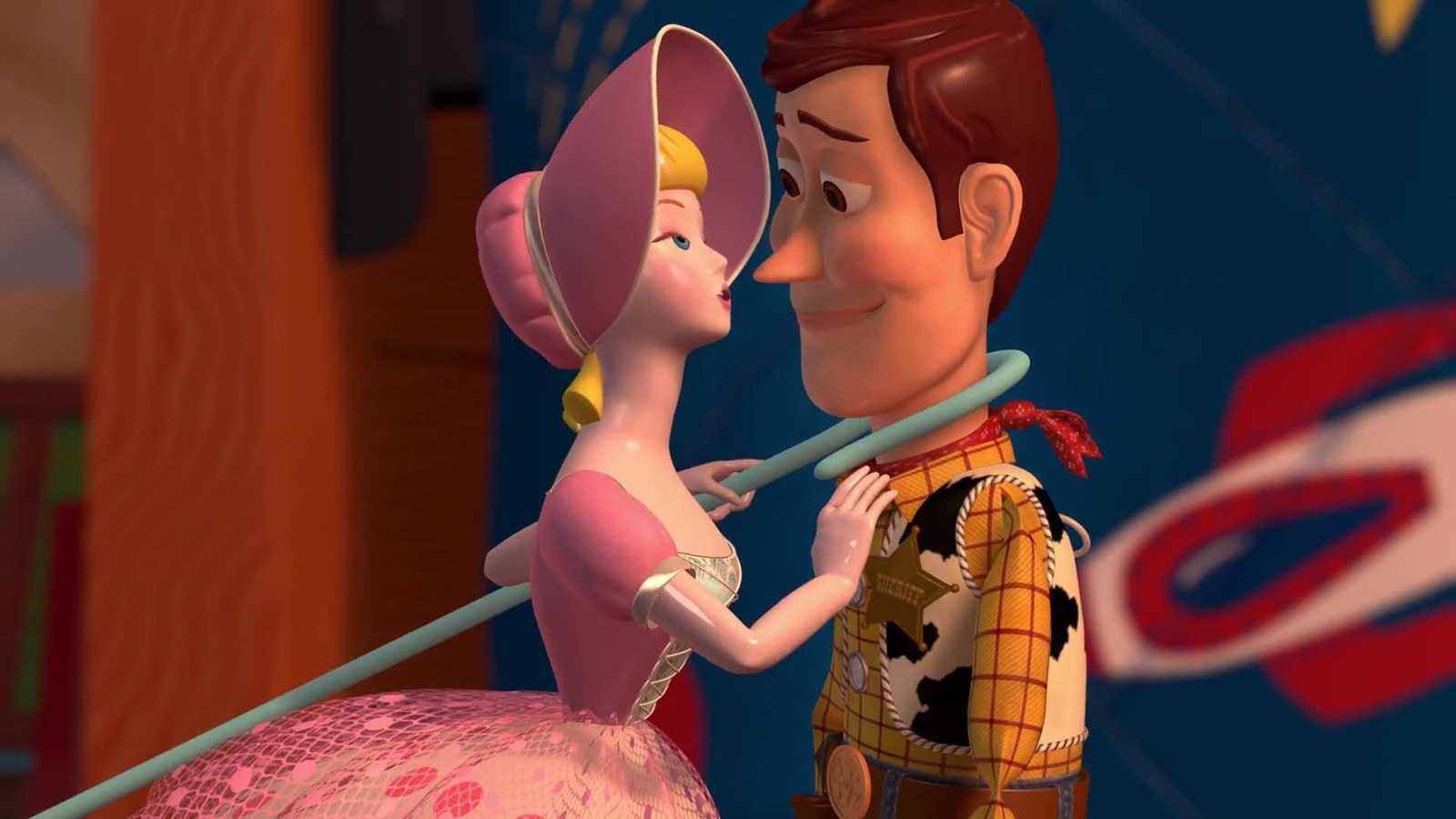 Pixar's first animated feature, Toy Story, debuted 20 years ago, and the franchise has come to define Pixar's identity as thoroughly as Mickey Mouse has for Disney. It is an identity Lasseter wholeheartedly embraced at the D23 Expo — the panel even ended with a confetti-strewn Toy Story song-and-dance number featuring composer Randy Newman and a platoon of men in plastic army guy costumes.
So while Lasseter reasserted his conviction that he would not make Toy Story 4 "unless we came up with a story that we felt was worthy to follow Toy Story 3," for many Pixar fans, the prospect of a fourth Toy Story film was more a matter of when, not if. The news of the film first broke last fall, and on Friday, Lasseter, who is also directing Toy Story 4, finally revealed the story he felt met his high standards: The movie would be a love story between Woody (Tom Hanks) and Bo Peep (Annie Potts), a character that was essentially written out of 2010's Toy Story 3 when Woody notes that Bo Peep was likely sold or given away.
"Woody and Buzz Lightyear head out to find Bo," said Lasseter, to gasps of excitement from the audience (even though he had spilled those details on CNBC earlier in the day). "It's a very personal story for me, because it's inspired by my wife, Nancy."
With the film not opening for another two years, Lasseter had no footage to show the audience. Instead, he handed the mic to director Andrew Stanton to showcase Finding Dory, the 2016 sequel to 2003's Finding Nemo. Stanton and his co-director Angus MacLane talked the audience through much of the movie's plot, which hits some strikingly similar beats to the original film.
In Finding Nemo, the titular character is separated from his father Marlin (Albert Brooks) and whisked through the Pacific Ocean to an aquarium in Sydney, Australia, where he meets an eccentric assortment of fish, one of whom is obsessed with returning to the open ocean. In Finding Dory, the titular character is searching for her parents (voiced by Diane Keaton and Eugene Levy), which eventually separates her from Marlin when she's whisked across the Pacific Ocean to an aquatic research and wildlife rehabilitation center in Monterey, California. There, she meets a motley assortment of aquatic life, like a whale shark (Kaitlin Olson), a beluga whale (Ty Burrell), and an octopus (Ed O'Neill) who is terrified of returning to the open ocean.
Stanton screened two clips from Finding Dory, and they landed well enough with the audience, but without the exciting spark of genuine discovery inherent in Disney's previews of Moana and Zootopia — or the lengthy preview of Pixar's next feature, The Good Dinosaur, which opens Nov. 25. The clips from that film, presented by director Peter Sohn, in fact represented the best of what Pixar can achieve. The film's landscapes, modeled on the American West, are the most photo-real animation ever achieved by the studio, creating a vast and emotionally rich visual backdrop that sits in odd counterpoint to the relatively cartoony designs of the many dinosaurs that populate the film.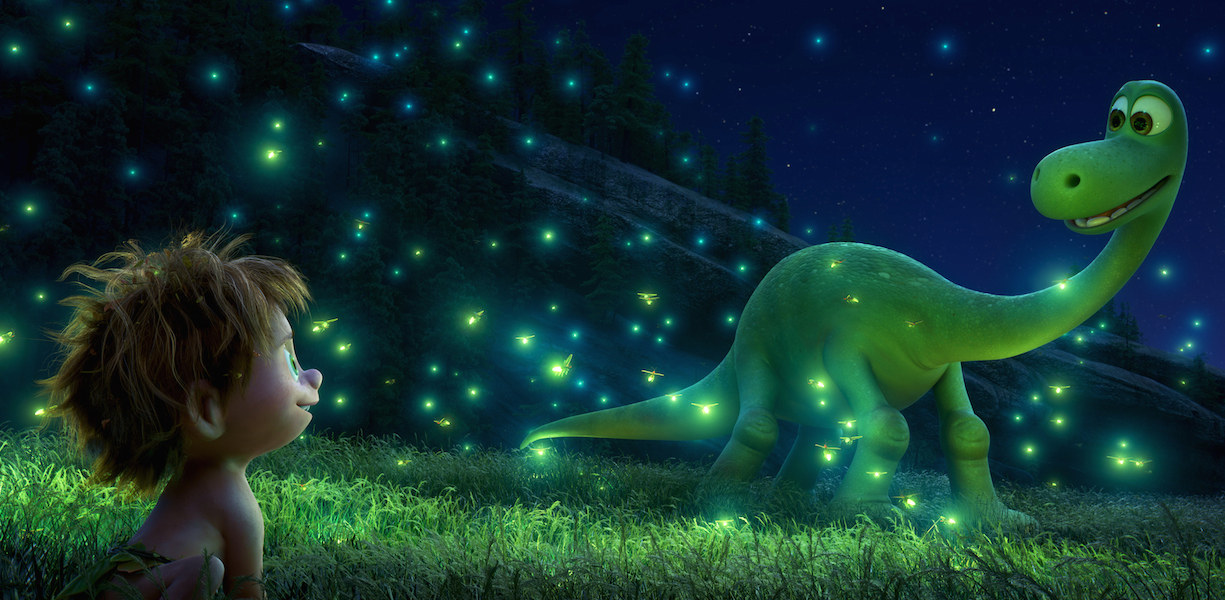 That design, however, makes the character more emotionally expressive, which proves vital for at least one clip Sohn previewed at the D23 Expo, in which the eponymous dinosaur Arlo (Raymond Ochoa) bonds with a preverbal human boy over the devastating losses they've both experienced. By the end of the clip, many in the audience were audibly sniffling back tears.
Pixar will have another shot at that kind of novel heart-tugging with its next original film — and, at this point, the last original film on the studio's official slate. Coco, which is slated to open in fall 2017, has been in the works since at least 2012, when it was announced as the studio's untitled film about Dia de los Muertos, i.e. the Mexican celebration of the Day of the Dead. The film represents several firsts for the studio: It is Pixar's first project set within a nonwhite culture, and with a majority of nonwhite characters, including the film's protagonist, a 12-year-old Mexican boy named Miguel. Director Lee Unkrich (Toy Story 3) also revealed what he called a "diorama" of internal test footage for the film, which amounted to an entrancing, color-drenched dance number of mariachi skeletons cavorting through a sleepy Mexican town — which suggests that Coco may be Pixar's first outright musical as well.
It was yet another reminder of what Pixar can achieve when it is tackling fresh material. Two years ago, in fact, Pixar president Ed Catmull told BuzzFeed News that the studio planned to release one original film every year and release a sequel only roughly every two years. Pixar's current slate of films, however, has the exact inverse proportions: As Unkrich tweeted after the presentation, the two films that are set to follow Coco are Cars 3 and The Incredibles 2. After this year, four out of five films in Pixar's announced slate will be sequels.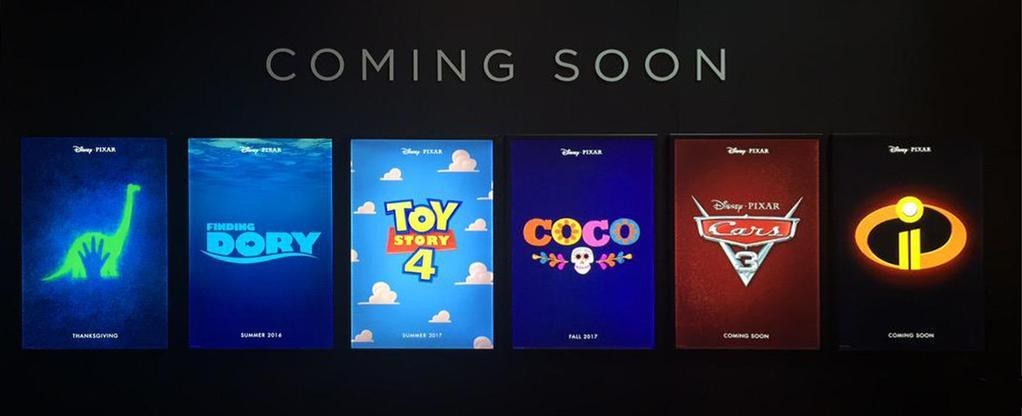 Lasseter called that upcoming slate "the strongest … we've ever had in the history of this studio," and financially, that could easily prove true. It is certainly a credit to the popularity of Pixar's past films that there is clear demand for sequels to (many of) them. As Disney Animation's success with Big Hero 6, Frozen, Wreck-It Ralph, and Tangled makes plain, however, there is also plenty of demand for something brand-new. That used to be Pixar's sweet spot; original filmmaking is what made the studio second to none. For the first time in its history, however, Pixar is at real risk of becoming just another sequel factory.