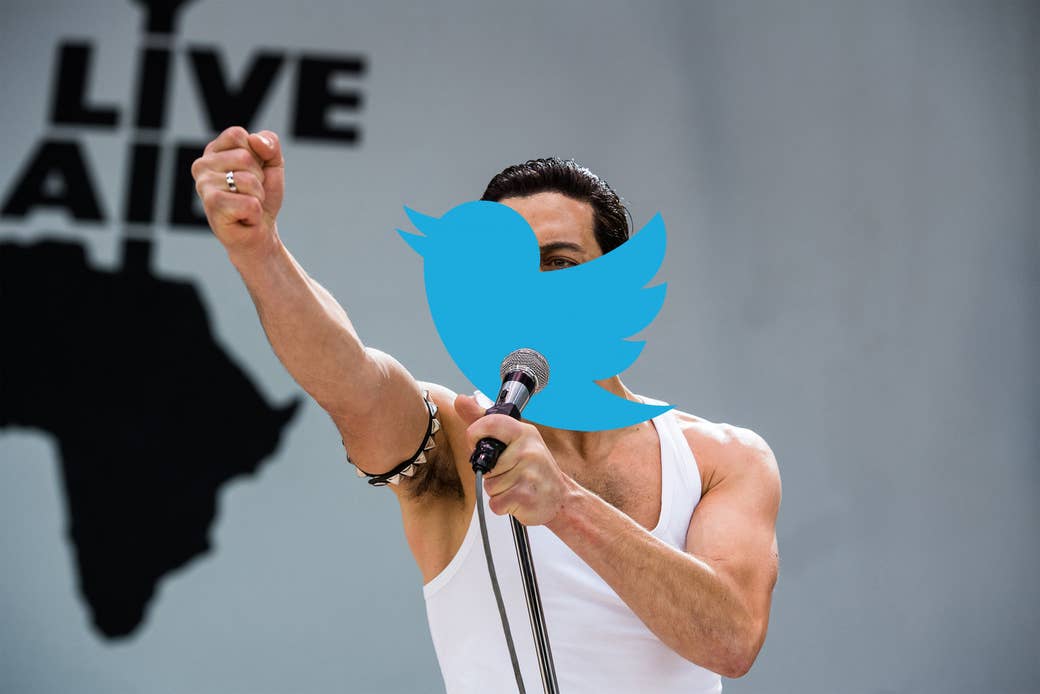 Last Wednesday, the Academy of Motion Picture Arts and Sciences found itself struggling to extinguish a fire it had started. Again.
Earlier in the week, the filmmaking organization had sparked widespread condemnation after president John Bailey announced to the membership which four categories at the Academy Awards — Cinematography, Film Editing, Makeup and Hairstyling, and Live-Action Short Film — would be presented during the commercial breaks rather than during the live Oscars telecast, with the speeches broadcast later in the show.
The backlash was so immediate and incensed that, just two days later, Bailey and the other officers sent out a second letter to the Academy membership trying to quell the growing outrage.
It didn't work. By Friday, the Academy was forced to announce that all 24 Oscar categories would be presented on the air. Curiously, however, the leadership declined to acknowledge that this was a firestorm of its own making. Instead, in its letter from Wednesday, it blamed the controversy on "a chain of misinformation" created by "inaccurate reporting and social media posts" about its decision to announce some categories during ad breaks.
In other words, Twitter did it.
There is at least some truth to the Academy's claim, in so far that several prominent filmmakers had taken to Twitter in protest. Alfonso Cuarón, currently nominated for Best Picture, Best Director, Best Original Screenplay, and Best Cinematography for Roma, tweeted, "No one single film has ever existed without CINEMAtography and without editing." And Oscar-winning actor Russell Crowe tweeted that the decision was "fundamentally stupid" and "too fucking dumb for words."
The fight over Oscar categories was — hopefully — the final crescendo in a six-months-long parade of awards season clusterfuckery, often perpetuated or outright precipitated by social media, especially on Twitter.
It started last August, with the Academy's attempt at creating a new category to honor "achievement in popular film," which was met by immediate derision and scorn on Twitter, until the Academy reversed course a month later. Then there was Kevin Hart's brief tenure as the telecast's host, which ended in just three days after his old anti-gay tweets and comedy routines resurfaced and the actor used his Instagram account to teach a master class in How Not to Handle These Things. A month later, Ellen DeGeneres used Twitter to hype her hourlong interview with Hart, then tweeted a key clip of the interview that doubled as a seminar on How Not to Bring These Things Back Up.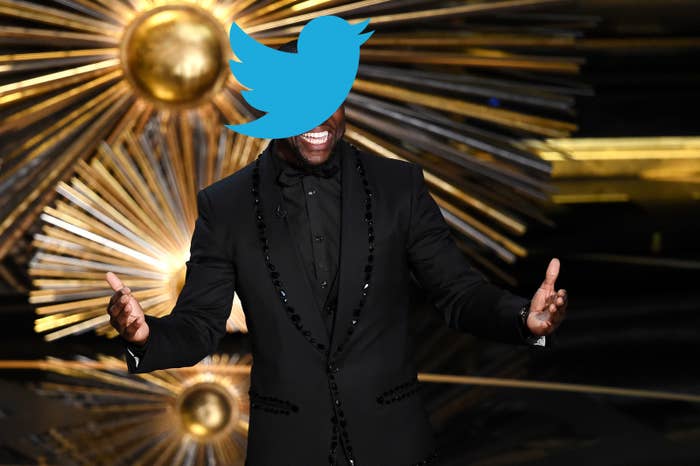 The one-two punch of the Popular Oscar and Hart debacles would've been bruising enough. But then in January, the actors union SAG-AFTRA took to Twitter to scold the Academy for allegedly pressuring stars not to appear on the SAG Awards if they wanted to present at the Oscars. Then, after reports spread quickly that only two of the five Best Original Song nominees would perform during the telecast — prompting censure from no less than Twitter's Nicest Person, Lin-Manuel Miranda — the Academy quickly started announcing via Twitter that all Best Original Song nominees would perform. And then, following a report that suggested last year's four acting winners had not been asked to present this year — breaking with long-standing Oscar tradition — the Academy tweeted that last year's acting winners would indeed present.
"I don't think there's an adjective to describe how [the Academy's leadership] has fumbled every one of these decisions," a studio executive and Academy member who asked to remain anonymous in order to speak freely told BuzzFeed News.
It's become a kind of wearying ritual: The Academy leadership does something ill-advised, people take to Twitter in protest of that thing, and then the Academy reverses it.
"I feel like I have no voice," the executive said. "There's not, like, a survey going out to the membership. You still have these small groups making all of these decisions." In the absence of a voice, members have turned to social media, and especially Twitter, to air their grievances, the executive added.
"This year, you have a lot of Twitter misery, but without much to show for it."
And for good reason: In just the last five years, Twitter has proven to be a powerful tool for change at the Oscars. After nominating the whitest set of nominees in 17 years in 2015, the Twitter hashtag #OscarsSoWhite, created by April Reign, became a social media rebuke and rallying cry, and ultimately pushed the Academy to aggressively expand the diversity of its membership. And it's working: Nonwhite members doubled from 8% in 2015 to 16% in 2018, and female members increased from 25% in 2015 to 31% in 2018.
In 2017, meanwhile, the #MeToo and #TimesUp phenomena helped catalyze seismic changes within the entire entertainment industry. One small but powerful example: the Academy's decision to expel Harvey Weinstein — the man who almost single-handedly invented the modern awards season as we know it today — from its ranks.
This season, however, the din of "social media posts" haven't sparked the same sense of consequential momentum.
"With #MeToo and #OscarsSoWhite, the Twitterverse advanced the conversation and gave rise to the beginnings of meaningful change," said one Academy member who's a successful producer. "In this case, this year, you have a lot of Twitter misery, but without much to show for it, other than a lot of unraveling."
Instead of a single, galvanizing controversy driving the awards season conversation, there has been an unrelenting cascade of them, caused not just by the Academy's flat-footedness, but also a parallel procession of gaffes, controversies, and outright scandals clouding many of this year's major nominees.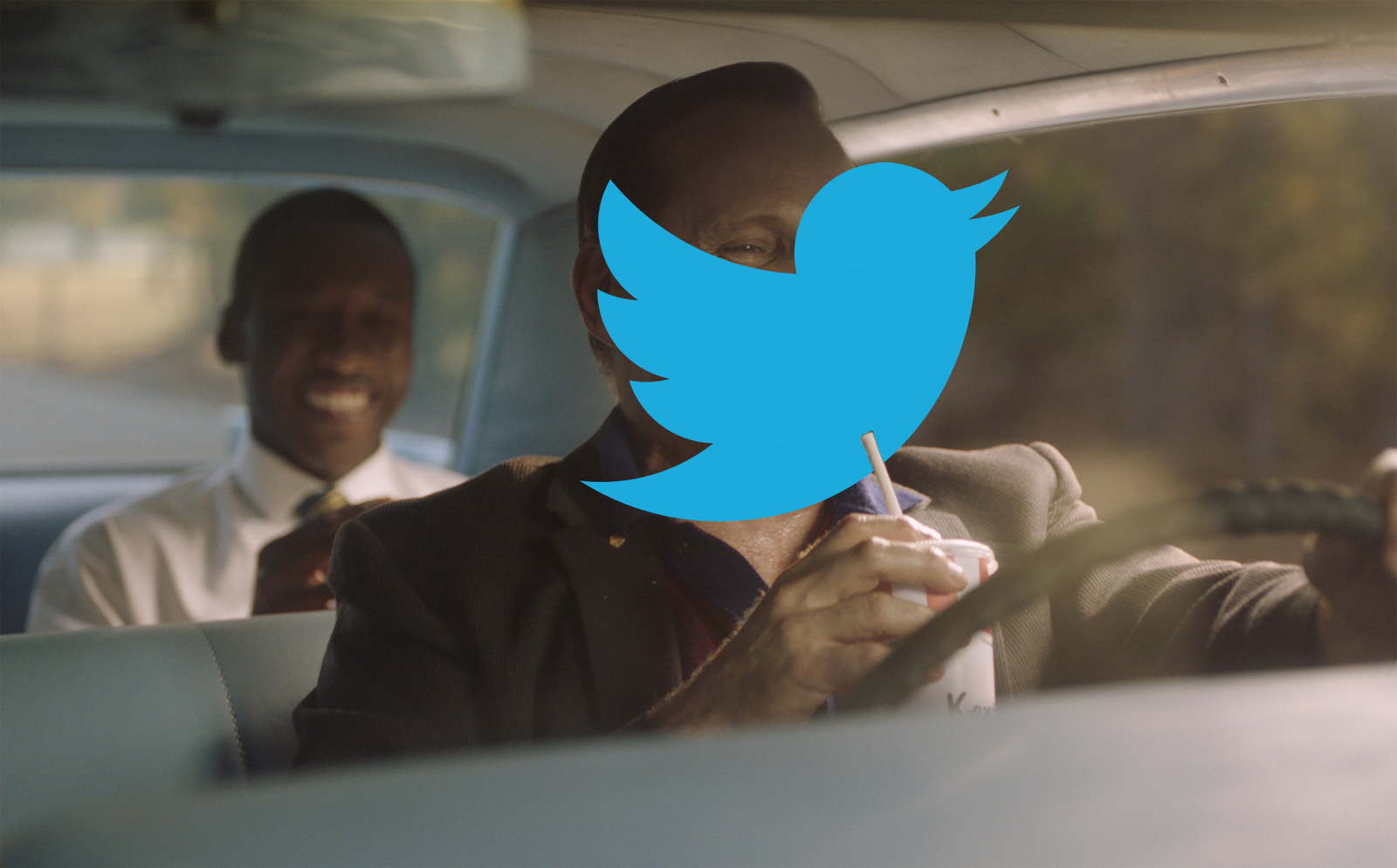 Green Book has arguably weathered the most ignominy this season, beginning with star Viggo Mortensen's decision to say the n-word in a post-screening Q&A before the film's release. In a pre-Twitter era, that moment might have remained known only by those attending the advance screening. But within minutes, people began tweeting about it, and the story took on a life of its own, forcing Mortensen to apologize, and, onerously, his costar Mahershala Ali to issue a statement of his own. After Green Book won Best Picture — Musical or Comedy at the Golden Globes, a tweet resurfaced from 2015 in which the film's producer and co-screenwriter Nick Vallelonga claimed he saw "Muslims in Jersey City cheering" the collapse of the World Trade Center towers on Sept. 11, 2001. And that same day, Twitter was agog about a 1998 Newsweek interview in which director Peter Farrelly joked about his history of flashing his penis in the workplace, including to There's Something About Mary star Cameron Diaz.
Then there's Bohemian Rhapsody, which has lived under the cloud of its credited director Bryan Singer, first because he was fired before filming had concluded, and then due to bombshell allegations published the day after the film was nominated for five Oscars, including Best Picture, that he sexually assaulted underage men — a story the director himself condemned in an Instagram post in October. Again, this would be enough, but the film has also faced heated criticism for its approach to Freddie Mercury's queerness and sexuality, and a tweet trashing the objectively atrocious editing of a key ensemble scene in the film went viral last month.
The Twitter misery doesn't stop there, either. Filmmaker and musician Boots Riley used Twitter to criticize BlacKkKlansman's positive depiction of undercover cop Ron Stallworth. Vice's director Adam McKay has been vociferously tweeting in defense of his film against reports questioning the accuracy of some of its claims about Vice President Dick Cheney. The very first Twitter casualty this awards season was, fittingly, First Man, after Sen. Marco Rubio tweeted an inaccurate report that the film doesn't depict the American flag on the moon (it does), instantly politicizing a movie meant to honor the sacrifice of American astronauts who gave their lives in pursuit of reaching the moon before anyone else.
"In a year when Bohemian Rhapsody is nominated, of course LGBT representation issues are going to be raised. This is the deal. This is going to happen every year."
Indeed, it can feel lately that instant politicization is all that Twitter is good for, but with the exception of First Man, the social media firestorms surrounding each of these films came from a place of good faith.
"Academy Award–nominated Best Pictures are going to spark arguments about representation, about historical accuracy, about who is getting honored and who isn't, almost by the nature of the kind of movie that gets nominated," said Mark Harris, a veteran entertainment journalist and awards season expert. "That's where we are as a culture right now. In the year where BlacKkKlansman, Black Panther, and Vice are nominated, of course race and politics are going to come in. In a year when Bohemian Rhapsody is nominated, of course LGBT representation issues are going to be raised. This is the deal. This is going to happen every year."
Harris pointed to the criticism the Human Rights Campaign endured for its tweet congratulating Bohemian Rhapsody on its Golden Globe win for Best Picture — Drama. "One way to frame that is the quote-unquote Twitter mob ganged up on HRC and attacked them," said Harris. "Another way to frame it is that an extremely well-heeled fundraising organization got called on the question whether mere representation is enough or whether the people doing the representing and the content of the representation matters. That to me seems like a completely legitimate conversation, even if it's noisy and angry."
That noise is also a byproduct of the changes to the Academy's membership, as a sudden and significant profusion of young and diverse new blood challenges the perception of what an "Oscar" movie should look like: There's the unapologetically opportunistic queer sex in The Favourite vs. the circumspect and shamefaced queer sex in Bohemian Rhapsody. Some voters preferred Black Panther, a mega-budgeted superhero movie set in Africa and centered on Africans; others chose Green Book, a modest two-hander about race in which the white guy is the protagonist.
"Hollywood has been a really closed system for much of its history, and the Oscars and the Academy have been one of the most closed systems within one of the most closed systems," a filmmaker who was part of the most recent class of new Academy members said. "It's been a very staid, very insular organization forever. All the tumult is part of a larger reckoning of sorts that the Oscars [is going through] — it's almost like growing pains into whatever this new thing is going to be."
Part of those growing pains involves learning how to navigate — and prepare for — the way we communicate in the 21st century.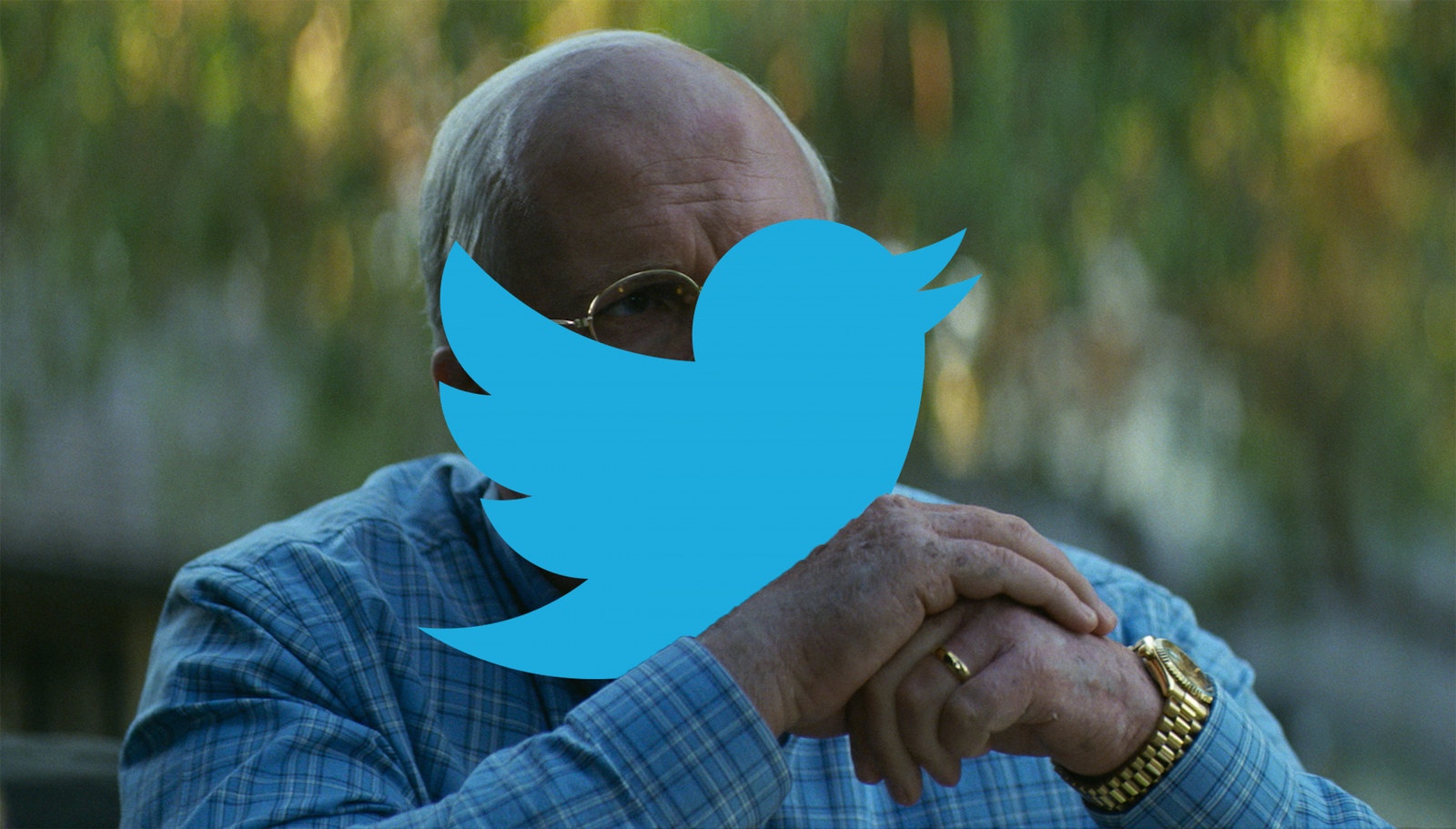 "This is the cost of having too many white folks who are insulated from asking questions that can anticipate some of these [controversies]," the film producer said. "You can ask around! Before you find out what Twitter has to say, you have to get out of your bubble first. Twitter is just a larger sample of opinions than are in your bubble."
It's also worth noting that even with all its controversies, Green Book was nominated for Best Picture, Mortensen was nominated for Best Actor, and Vallelonga and Farrelly were nominated for Best Original Screenplay. Twitter outrage only goes so far, especially for the still significant portion of the Academy's membership (and the film industry at large) that barely cares about any opinion other than their own, let alone what's trending on social media.
"Remember, if social media really made decisions, Ryan Gosling would have a Best Actor Oscar for Drive, and Michael Fassbender would've gotten nominated for Shame," Harris said. "There's a certain angry boy thing on social media that could not be of less interest to the Academy and to the industry."
It's clear, however, that social media has nonetheless played a pivotal role in the tenor and temperament of this year's terrible, horrible, no good, very bad awards season and the films within it — and it's only going to become more central to the daily lives of filmmakers, studios, and the Academy.
"I would hate to try to think about a million screaming voices while making creative decisions, in the same way I try to shut out what a critic might say about a decision before I make a film," said an Oscar-nominated filmmaker. "I just want to make the film that I see in front of me. But that doesn't mean you put in your head in the sand." ●