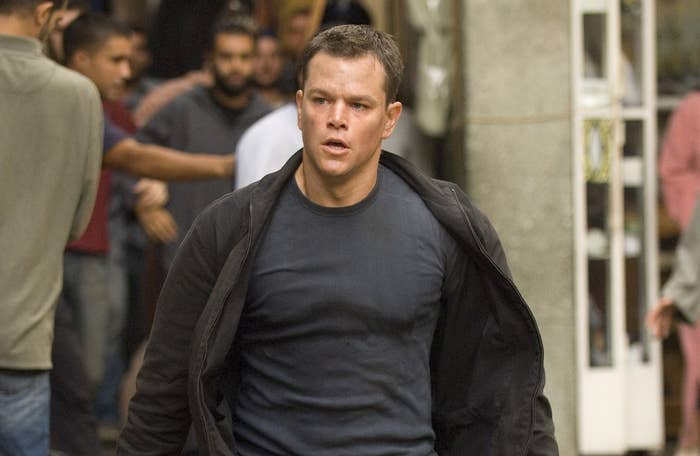 It has been eight years since covert super-soldier Jason Bourne disappeared at the end of 2007's The Bourne Ultimatum — and it is still the most successful film in Matt Damon's career. The Bourne Legacy continued the franchise with a new character and a new star (Jeremy Renner) in 2012, but next week, Damon will start production on the fourth film featuring Jason Bourne, due out in July 2016.
"We always looked at those movies as really about the Bush presidency, and so we kind of had to wait for the world to change," Damon told BuzzFeed News of the lag time between films during an interview about his upcoming movie The Martian. "What does the character have to say?"
To answer that question, the 44-year-old actor said that he and director Paul Greengrass would "revisit the idea" of making another Bourne movie every few years, but it wasn't until the NSA whistleblowing revelations from Edward Snowden that the duo came up with a new story for Jason Bourne.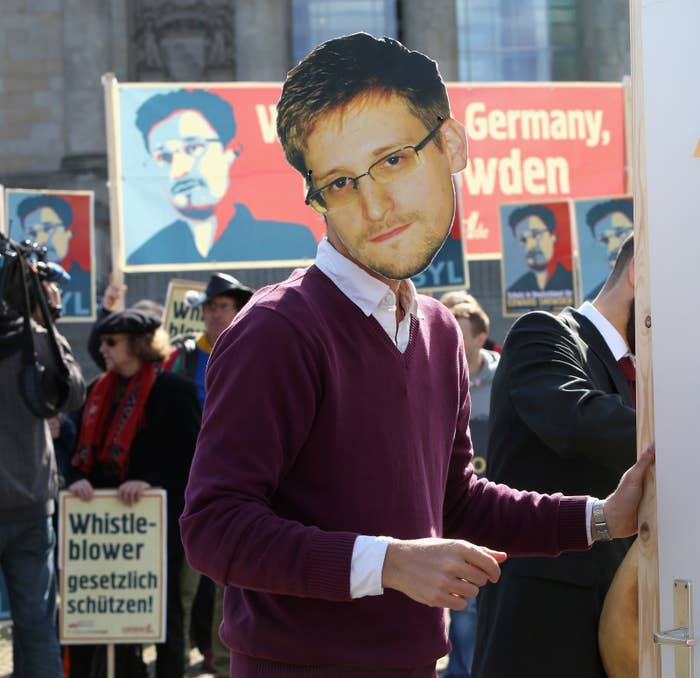 "Without giving too much of it away, it's Bourne through an austerity-riddled Europe and in a post-Snowden world," Damon said. "It seems like enough has changed, you know? There are all these kinds of arguments about spying and civil liberties and the nature of democracy." Snowden has become a powerful figure in the debate over security versus privacy, from Washington to Europe to Asia to the Academy Awards. Sen. John McCain even said in 2013 that Snowden was seen by young Americans as "some kind of Jason Bourne." (This December, Joseph Gordon-Levitt is set to star as the whistleblower in Snowden, from director Oliver Stone.)
As for the new Bourne film, actors Tommy Lee Jones and Alicia Vikander (Ex Machina) are reportedly joining the cast, and Julia Stiles is set to reprise her role of ex-CIA agent Nicky Parsons, which she's played since 2002's The Bourne Identity. But while Damon was reticent to reveal more details about the movie, he did hint that the new film's exploration of national security and politics in the 21st century would be reflected in the radically different locations that will bookend the film's story.
"We're starting in Greece, you know, the beginning of democracy," he said — also a nod to the country's current financial crisis that is plaguing the greater European economy. "And the movie ends in Las Vegas, the most grotesque incarnation of…." Damon trailed off with a laugh, content to let others fill in whichever institution they'd most prefer to see Jason Bourne dismantle with just his quick wits and fleet fists.