Marvel Studios Putting Another Female Superhero Up Front With "Ant-Man And The Wasp"
Black Panther and Captain Marvel will move release dates to make room for the Ant-Man sequel in 2018.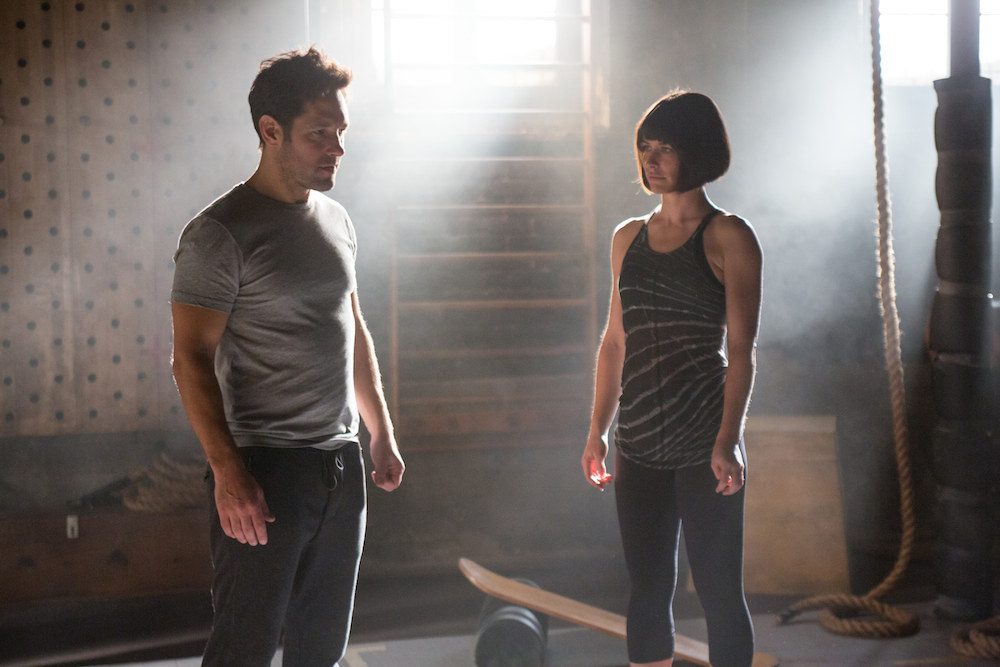 In a development comic book fans have been anticipating for years, Marvel Studios announced on Thursday that the character of the Wasp, one of Marvel Comics' most beloved and prominent female superheroes, will co-headline her own feature film. Ant-Man and the Wasp, a sequel to 2015's Ant-Man, will open on July 6, 2018.
In order to make room on Marvel Studios' already crowded release calendar, the company also announced that Black Panther would move up from July 6, 2018 to Feb. 16, 2018, which places it before the release of Avengers: Infinity War – Part 1, which will still open on May 4, 2018. Captain Marvel — the company's other major female superhero film — will move back from Nov. 2, 2018 to March 8, 2019, which still places it before the release of Infinity War – Part 2 on May 3, 2019. And if that isn't enough of a release date soup, the studio also claimed dates for three new, untitled movies, on May 1, 2020, July 10, 2020, and Nov. 6, 2020.
Marvel Studios' announcement confirms the promise of a teaser that played at the end of Ant-Man, in which Dr. Hank Pym (Michael Douglas) shows his daughter Hope van Dyne (Evangeline Lilly) an updated version of the Wasp suit that Pym's wife Janet van Dyne wore before she (presumably) died. Director Peyton Reed told BuzzFeed News in July that the Wasp "would be a very big part" of an Ant-Man sequel, but that, in truth, Hope was already as capable as Scott Lang (Paul Rudd) in the original film.
"One of the fun things about the movie to me is Hank has this problem so he recruits Scott from outside, but the solution to his problem was right there under his nose the entire time: It is Hope," Reed said. "She is clearly the person who is far more qualified to solve this problem, but Pym can't see it."
Marvel Studios' announcement did not specify whether Lilly would return to play Hope van Dyne, nor if Reed would return to direct. When reached by BuzzFeed News, a representative for Marvel Studios had no comment; reps for Lilly and Reed did not immediately return BuzzFeed News' requests for comments.
Additional reporting by Jarett Wieselman.