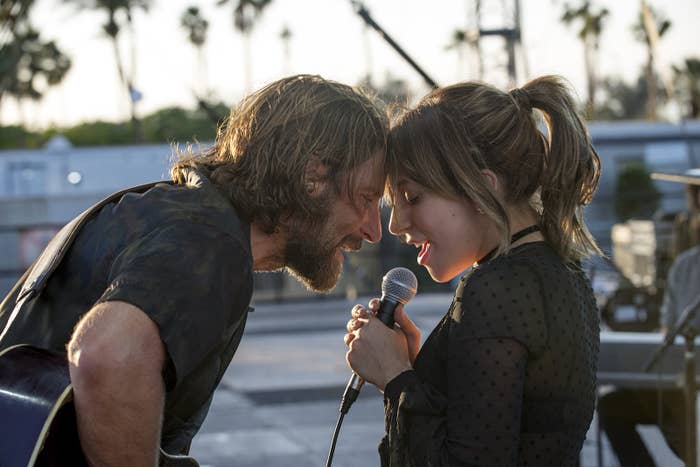 TORONTO — In A Star Is Born, which will have a gala premiere at the Toronto International Film Festival on Sunday, Bradley Cooper plays Jackson Maine, a country star whose fame is waning in a haze of alcohol and pills. It's in search of a drink that causes Jackson to wander into a Los Angeles gay bar, and find himself watching Ally, played by Lady Gaga, performing a barn-burning rendition of "La Vie en Rose" — the moment that launches their romantic relationship, and Ally's music career.
But as Ally's star skyrockets, Jackson's begins to crumble as his addictions take over his life — a sadly familiar downward spiral within the entertainment industry, and an especially poignant one in the wake of the death on Friday of 26-year-old rapper Mac Miller of a suspected drug overdose.
It was in that atmosphere that Gaga was asked by reporters at the TIFF press conference for A Star Is Born about how the film relates to real-world struggles of artists with addiction, and the obligations those who work with artists may have to step in when they see something wrong.
"I think what would be wonderful, not just for artists but for the whole world, is that we intervene early in life when we see people struggling," Gaga said.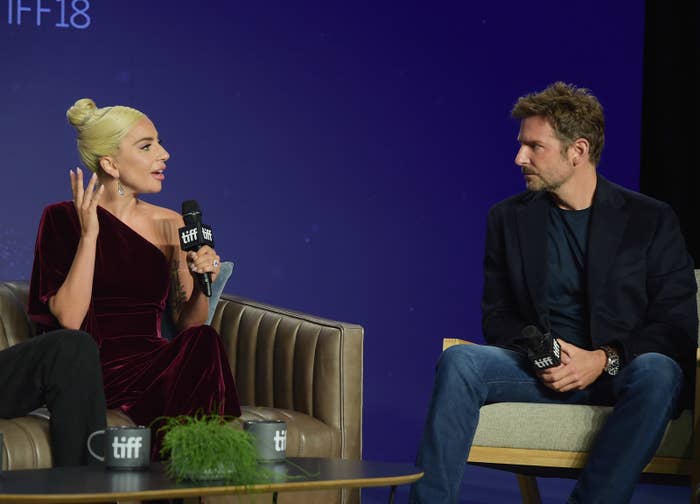 Discussing the music industry specifically, Gaga said she believes that along with Jackson's issue with addiction, her character, Ally, is grappling with depression at the start of the film when she doesn't believe in herself, and that can make new artists particularly vulnerable to the vagaries of sudden fame — especially how people around artists begin to see and treat them.
"I think that fame is very unnatural," she said. "It's important that we guide artists and take care of them on a psychological level as they begin to rise. Because everything changes. The truth is, people think that we change, but it's not us that changes, it's everyone around us that changes."
"I think that intervening early," she continued, "teaching people about kindness, teaching people about compassion, teaching people about how to reach out and be there for someone, even when they don't even know that they're sad — it might be so deep that can't even pinpoint it — I think that that's very important."
Later in the press conference, Gaga made clear that the people closest to her have also helped keep her grounded as her own fame has grown. Asked about who first believed in her to be a musician, she paused for a long time before she said, "My dad."
Gaga recalled that when she was a child, her father would lay back on the couch and listen to her write songs on the piano. "I remember from when I was very young that encouragement, and that nourishment as an artist," she said. "That was so crucial to who I am as a person. I didn't know who I would be if I didn't have parents to encourage me to be creative."