Kiernan Shipka's Life After Sally Draper
With her new supernatural drama One & Two at South by Southwest, the 15-year-old actor tells BuzzFeed News about branching out after the final season of Mad Men.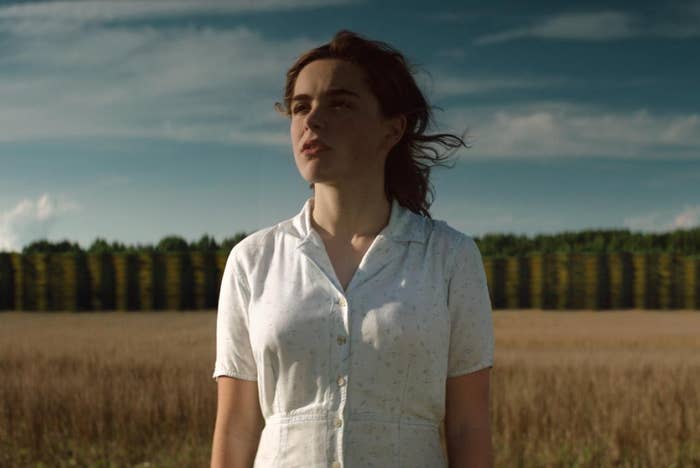 After spending her formative years on Mad Men, Kiernan Shipka understands that the world knows her simply as Sally Draper.
"Mad Men was such a huge part of my life, and I adore the character Sally, and I don't really think there's anyone like her because she's original," the 15-year-old actor, who was 8 when she was cast on the groundbreaking AMC series, told BuzzFeed News in a phone interview. "We've seen her grow and change and evolve over time and really become a strong, independent person."
And now, with Mad Men airing its final episodes this spring, it's Shipka's turn to grow and change and evolve.
At the SXSW Film Festival this weekend, she appeared in the supernatural drama One & Two, her first major post-Sally role. But Shipka wasn't in Austin for the screening — she's been in Ottawa, Canada, shooting the thriller February with Emma Roberts, after wrapping the high school comedy Fan Girl with Meg Ryan last fall.
"I just want to do material that I love," she said. "I like drama. I like comedy. … I hope I get the opportunities to play lots of different types of people."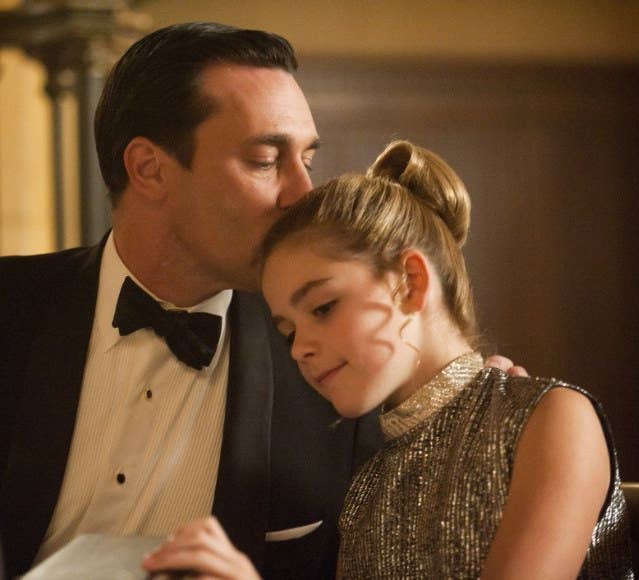 Her character in One & Two certainly qualifies as different from Sally: Eva lives with her brother Zac (Homeland's Timothée Chalamet), her fragile mother (Elizabeth Reaser), and her strict father (Grant Bowler) in pre-industrial isolation on a vast wooded farm surrounded on all sides by a massive, ancient-seeming wall. That wall, it turns out, is not to keep people out, but to keep Eva and Zac in — they can teleport simply by looking at where they want to go, concentrating, and then zapping themselves through space in a puff of wind and dust, which carries dire consequences for both siblings.
"My character had never seen the outside world, and that was definitely
not a character that I've ever played before," said Shipka. "It was really cool to film because I'd never really worked with the effects. There was always some kind of fun way they were doing it with some sort of leaf blower or wind machine or something to get the effect."
After finishing shooting One & Two in North Carolina, which is seeking distribution at SXSW, Shipka took just a weekend off before going on to film Fan Girl in Long Island, New York. "Which was polar opposite — [a] modern teenager," she said. "It was kind of a funny little switch. I went into the super-modern mode."
The word "strong" comes up consistently when Shipka discusses the young women she's played and, as an actor, she's also resolute in her convictions about the roles she hopes to continue to take on.
"I'm really just drawn to strong characters, very real characters," Shipka said. "A myriad of different things. … It's just sort of about picking stuff, hopefully, that I really, really am into."

Other child actors transitioning from adolescence into young adulthood often take a hiatus from Hollywood — to pursue a college degree, another passion, or just decompress from the grind of performing on camera starting at such a young age. But Shipka doesn't see herself slowing down.
"As far as taking a break from acting goes, I don't plan on doing that anytime soon. I really don't want to," she said. "I graduated high school last year, and I'm starting up college courses now. And I don't know if I'm going to go a traditional school or not, but I never want to stop learning."
The final season of Mad Men premieres April 5 on AMC.