Kevin Spacey Sex Crimes Case Under Review By Los Angeles Prosecutors
The case was submitted by sheriff's investigators on April 5 and involves an alleged incident in October 1992.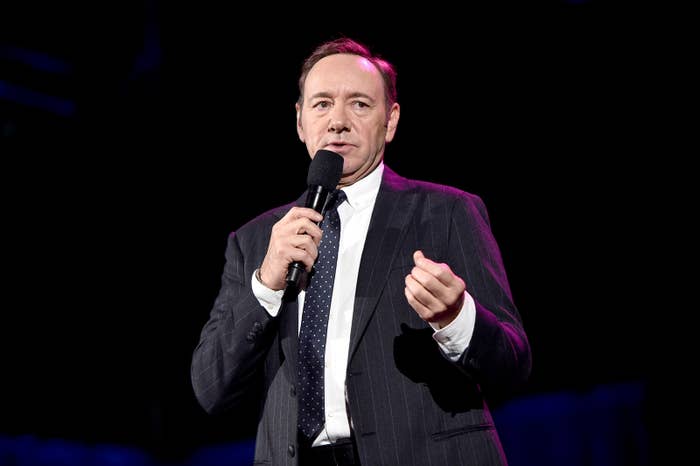 A sex crimes case against actor Kevin Spacey is currently under review by the Los Angeles County District Attorney's Office, BuzzFeed News has confirmed.
The incident involved an adult man, and allegedly took place in October 1992 in West Hollywood, per an LA County Sheriff's spokesperson. Police began their investigation on Dec. 11, 2017, and the case was submitted by the sheriff's department on April 5.
The date of the alleged event, however, could significantly limit the prosecutor's ability to pursue the case. A bill signed by California Gov. Jerry Brown in 2016 revoked the statute of limitations for rape, but only after Jan. 1, 2017. For sexual assaults prior to that date, the statute of limitations remains three to 10 years, depending on the severity of the crime. Exemptions also exist for cases involving untested DNA evidence or minors.
In November, London's Metropolitan Police launched an investigation into Spacey for an alleged sexual assault in 2008. He is also believed to be under investigation in the UK for two other separate alleged assaults in 2005.
Also in November, former Boston TV news anchor Heather Unruh told reporters that her son had filed a complaint with Nantucket police against Spacey for allegedly groping his genitals in 2016. (A spokesperson for the police department could not confirm a report was filed because such complaints are confidential under Massachusetts state law.)
The allegations followed a BuzzFeed News story in which actor Anthony Rapp claimed Spacey made a sexual advance toward him in 1986 when he was 14. After the story was published, Spacey tweeted that he did not recall the incident, but added, "If I did behave then as [Rapp] describes, I owe him the sincerest apology for what would have been deeply inappropriate drunken behavior."
A lawyer for Spacey did not immediately return a request for comment regarding the new case under review in Los Angeles.
This news was first reported by NBC.
This is a developing story. Check back for updates and follow BuzzFeed News on Twitter.