Incredibles 2 debuted with an estimated $180 million at the domestic box office, setting an astronomical new record for the opening weekend of an animated feature film.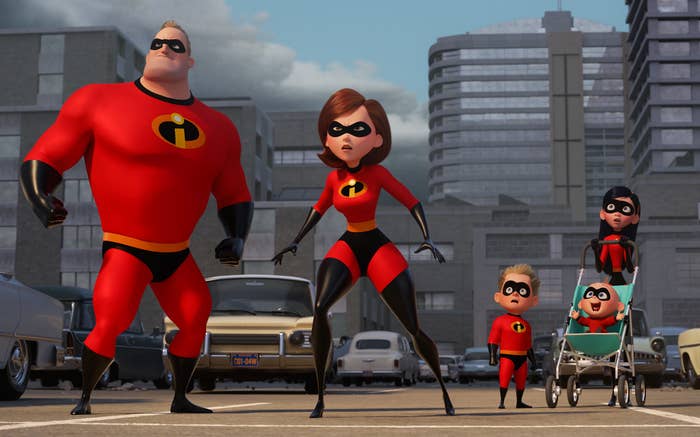 Pixar's 2016 release Finding Dory previously held the record for best opening weekend with $135.1 million.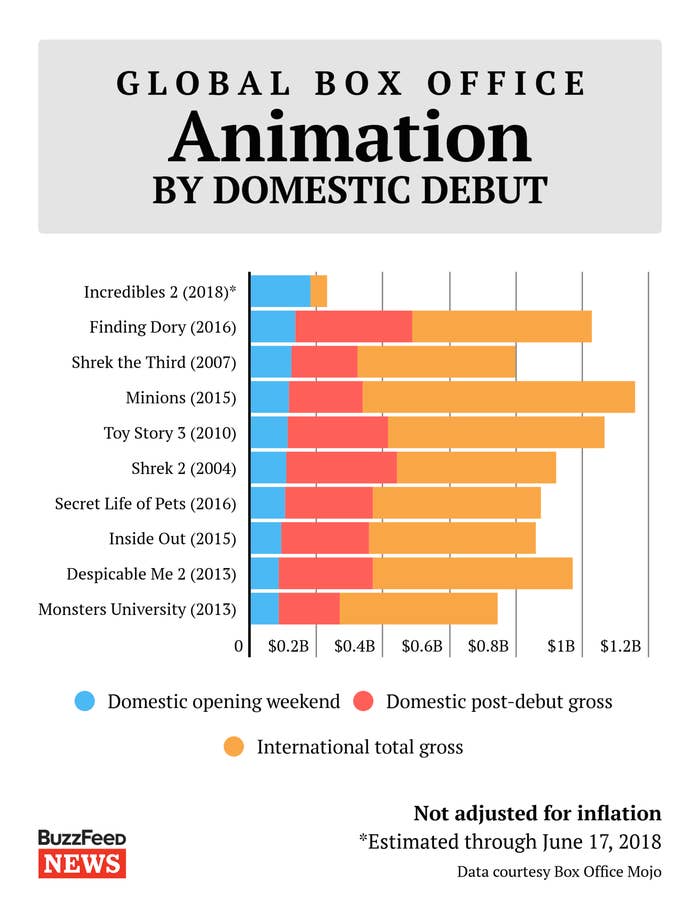 (As is often the case with animated features, Incredibles 2 is rolling out slowly internationally, opening in roughly 26% of all foreign markets, including Russia, Australia, and most of Latin America — leading to an overseas debut of $51.5 million.)
Even adjusting for domestic ticket price inflation, Incredibles 2 still outstrips the top debuts from DreamWorks Animation — Shrek the Third ($161.9 million) and Shrek 2 ($159.4 million).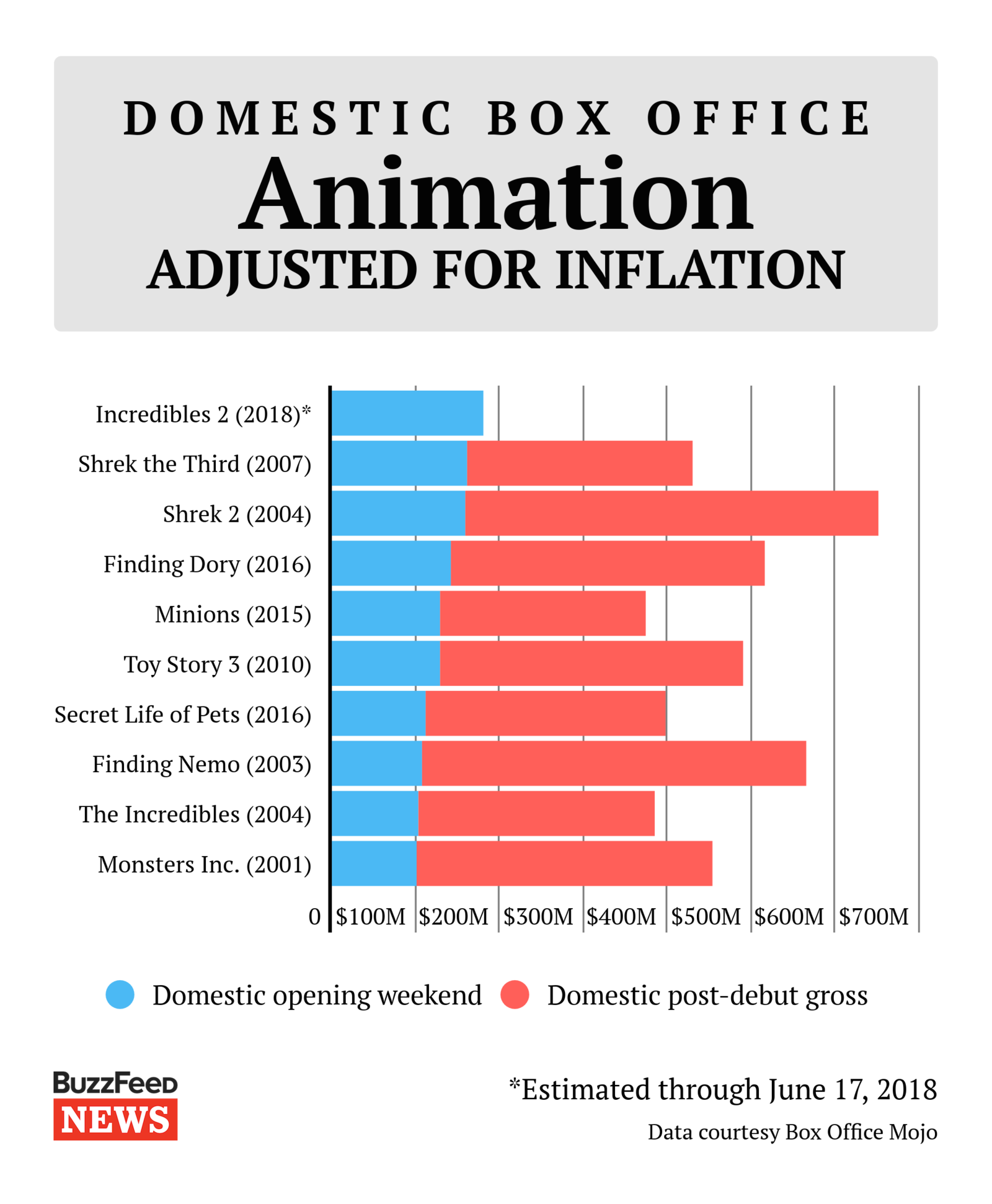 Incredibles 2's debut is especially impressive considering that lower ticket prices for children make it — ahem — incredibly difficult for those films to reach astronomic box office heights.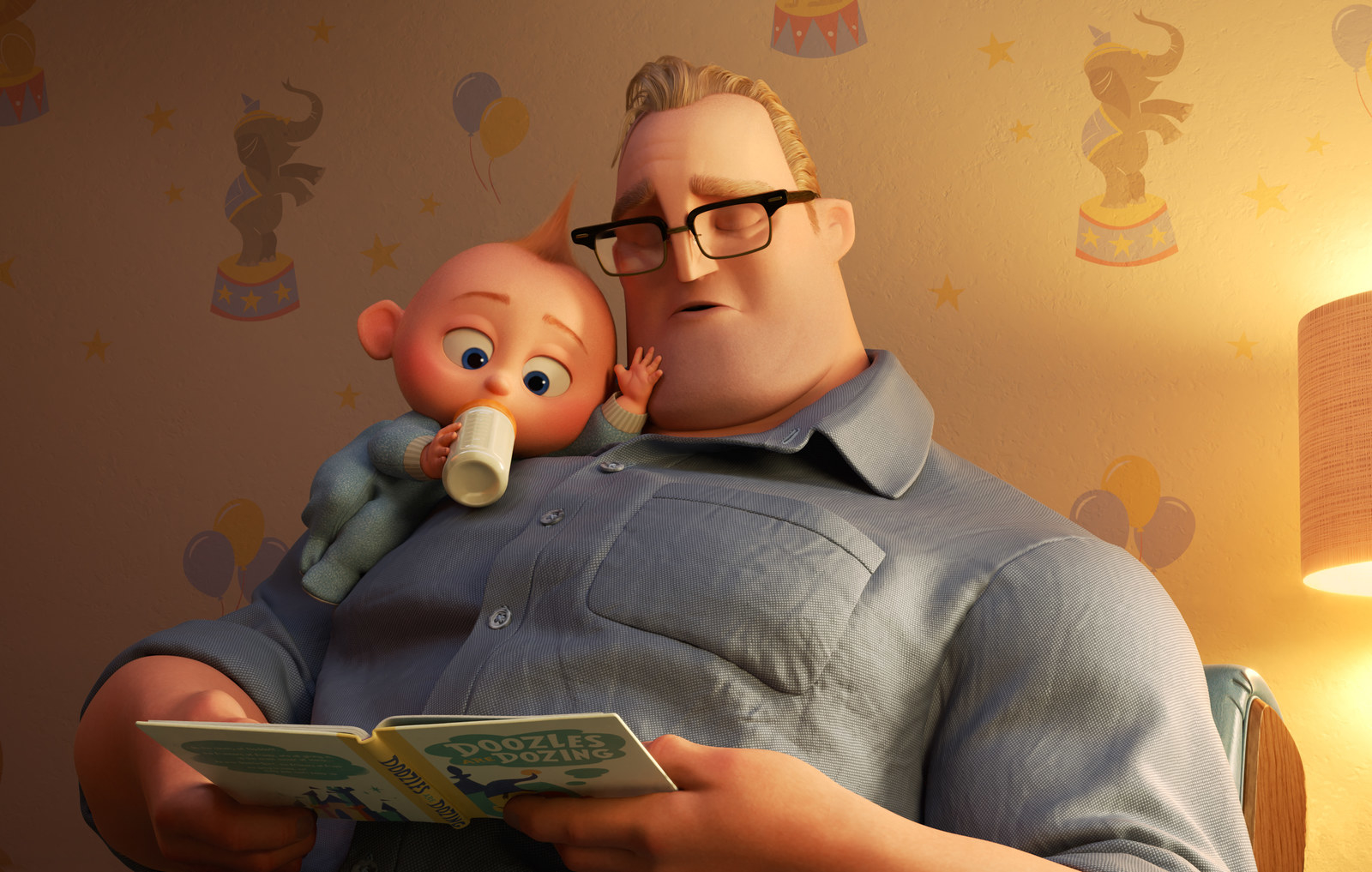 According to Disney, roughly 26% of the film's audience was 11 years old or younger.

The accomplishment is especially welcome news for Pixar Animation Studios, which has been rocked by the announcement this month that its cofounder and creative impresario John Lasseter would be leaving the company in the wake of allegations of professional misconduct last year.
Outside the blockbuster success of Finding Dory, the studio has also struggled in the last few years to deliver a hit movie at the domestic box office (although 2017's Coco was a massive success internationally).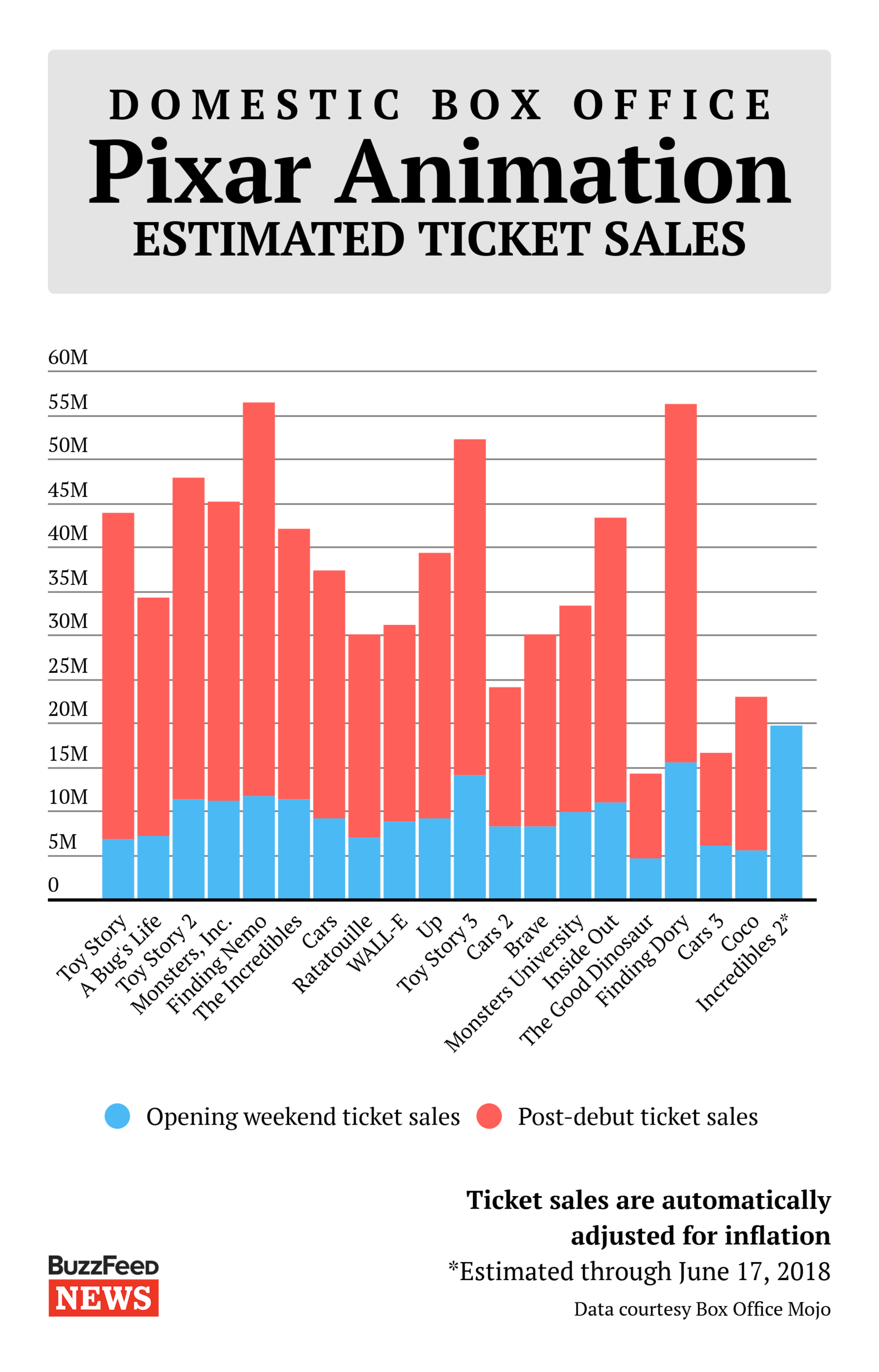 Incredibles 2 also set another rather surprising box office record: the best domestic debut ever for a non–Marvel Studios superhero movie.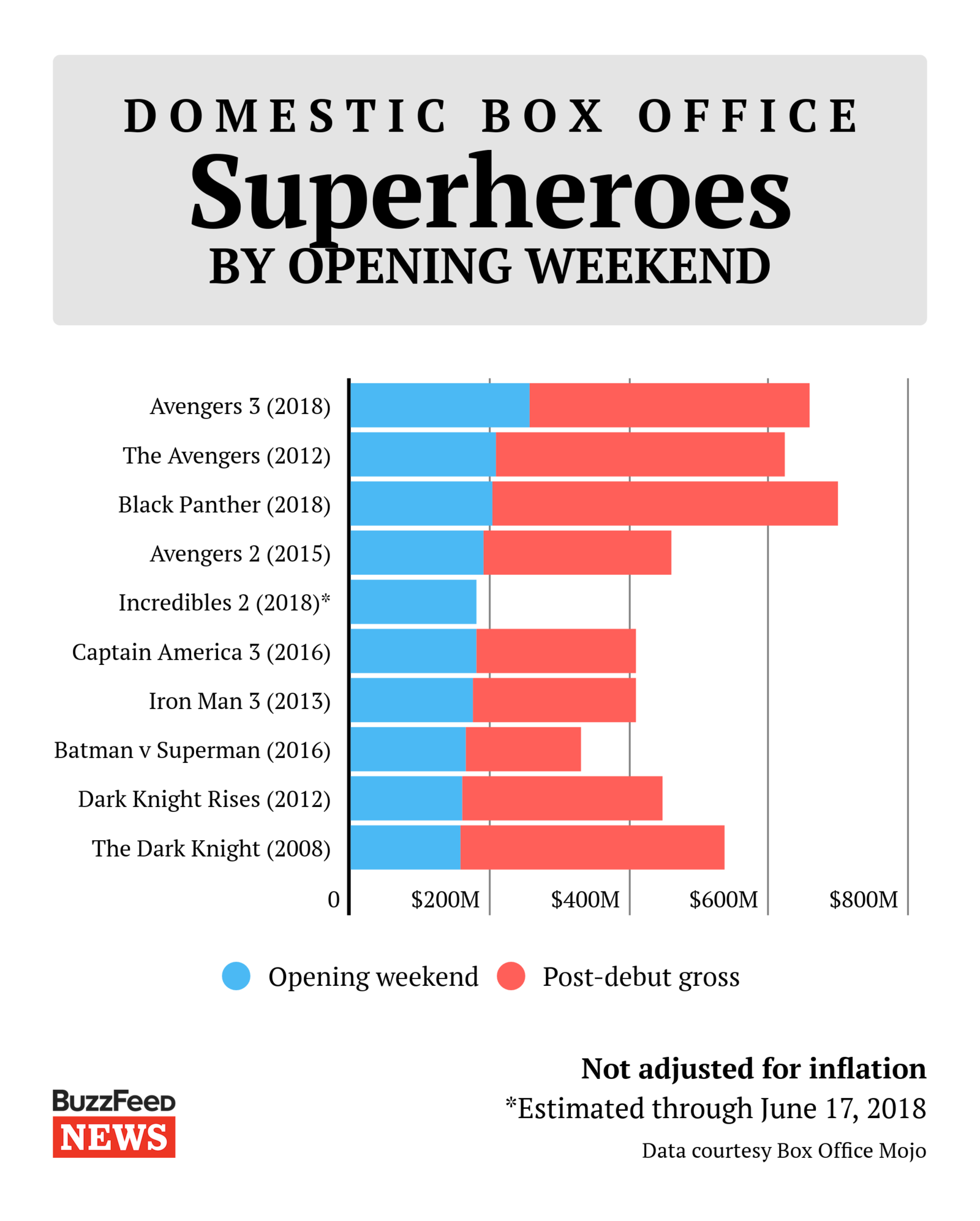 That also means the top four domestic debuts in 2018 — including Avengers: Infinity War ($257.7 million); Black Panther ($202 million); and Deadpool 2 ($125.5 million) — have all been superhero movies.