How "Nightcrawler" Pulled Off That Amazing Car Chase
"We ultimately looked at it as one long accident," writer-director Dan Gilroy told BuzzFeed News. SPOILERS ahead!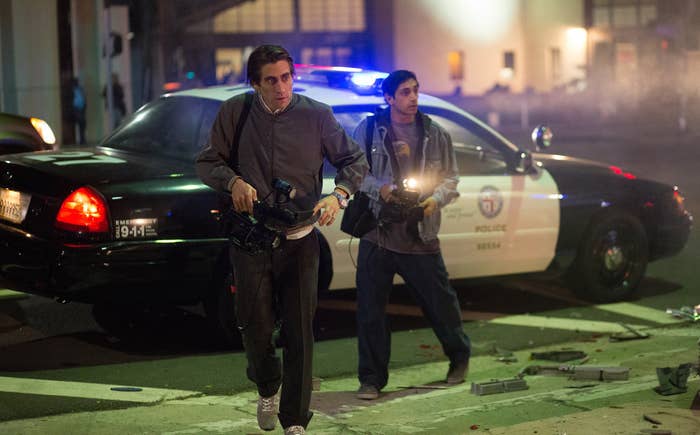 The French Connection. The Road Warrior. The Bourne Identity. Bullitt. The Matrix Reloaded. The Fast and Furious franchise. A great, thrilling, propulsive car chase has long been a badge of honor for some of cinema's most celebrated — or merely successful — thrillers, and this weekend, the new psychological thriller Nightcrawler joins their ranks. (Caution: Some MAJOR SPOILERS follow.)
After tracing the uneasy rise of freelance crime scene videographer Lou Bloom (Jake Gyllenhaal) and his assistant Rick (Riz Ahmed), the film concludes with a tense police standoff in an L.A. restaurant that leads to a harrowing police chase through the streets of Los Angeles, with Lou and Rick in hot pursuit.
The result is one of the most thrilling and satisfying movie car chases in recent memory, but writer-director Dan Gilroy (The Bourne Legacy) had originally conceived the sequence to be far more elaborate. After sitting down with his stunt coordinator and second unit director Mike Smith, cinematographer Robert Elswit, and producer (and older brother) Tony Gilroy (Michael Clayton), however, the filmmaker realized he needed to focus his vision.
"We ultimately looked at it as one long accident, rather than a car chase, in which it was more compressed and more violent," Dan Gilroy told BuzzFeed News.
Gilroy estimated that it took roughly six weeks to plan the sequence. "We got little Hot Wheels cars, and we were moving them around [on] a model," he said.
"We closed off 10 blocks of Laurel Canyon Blvd. between Van Owen and almost Ventura for five nights in a row," he continued.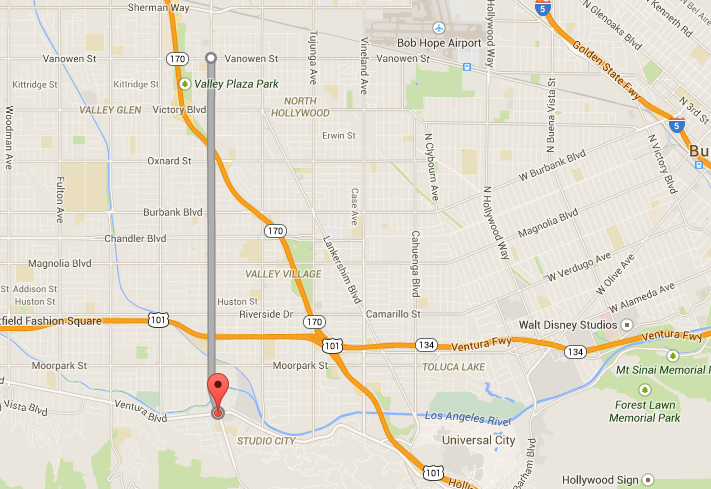 The biggest moment in the crash is when a police car flips on its roof, raining sparks across the street, and forcing the main pursued vehicle to crash into a parked car.
The cop car became a kind of plot point for the sequence, allowing Lou to hide behind it to get a safe view of the scene. "The pieces fell fortuitously into a better place for us," said Gilroy.