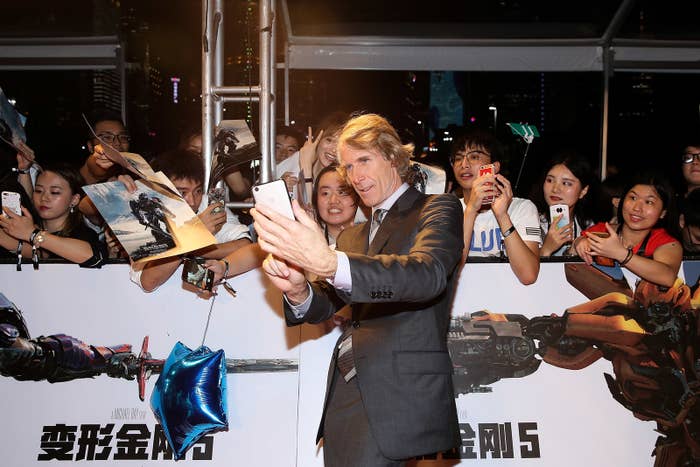 When Transformers: The Last Knight debuted this week, the box office headlines were not kind. The fifth movie of director Michael Bay's paean to alien robots and visual chaos earned the worst domestic debut for the franchise, with just $68.5 million over its first five days in theaters. By comparison, 2014's Transformers: Age of Extinction earned $100 million domestically over its first three days of release.
With domestic interest cratering, Paramount's plan to expand the Transformers movies into their own cinematic universe — starting with a Bumblebee spinoff reportedly set to star Hailee Steinfeld — appeared to be on shaky financial ground.
And then the Chinese box office numbers for Transformers: The Last Knight came in: $125.3 million, the biggest Chinese debut in the franchise's history.
This is becoming a pattern for Hollywood: A movie either disappoints or flops in the US and Canada, only to see its box office fortunes lifted by a robust theatrical performance in China. The Chinese market has become increasingly central to Hollywood's financial health over the last several years — according to the Associated Press, as of December 2016, China has surpassed the US as the country with the greatest number of total movie screens (40,917, to be exact).
Financially, the biggest box office market overall is still the US and Canada. Studios are only privy to 25% of box office earnings in China (as opposed to roughly half of domestic earnings), and that same AP report noted that many movies in China are playing to empty theaters.
Still, China remains the best opportunity for growth for Hollywood's major studios, especially with domestic ticket sales largely stagnating or in decline over the past decade. Bloomberg even reported recently that the Motion Picture Association of America is auditing China's box office for the first time due to concerns local theaters are under-reporting box office receipts.
As China's importance to Hollywood continues to grow, more Hollywood films will continue to perform better in China than at home. Here's a list of movies from 2017 that exemplifies that trend, in order of what percentage of the film's global gross was earned in China.
9.
Pirates of the Caribbean: Dead Men Tell No Tales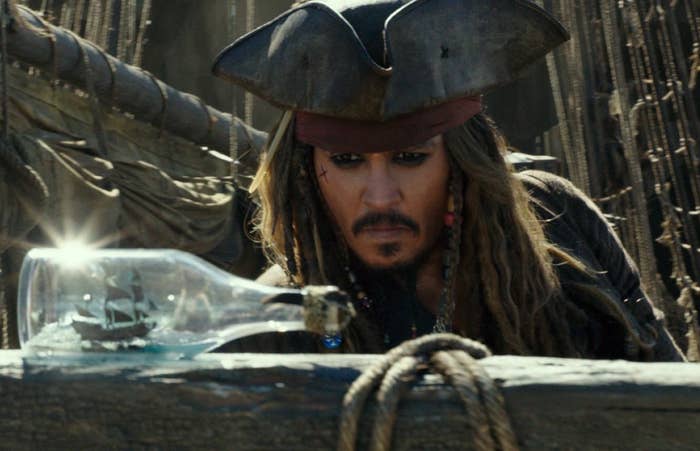 8.
The Mummy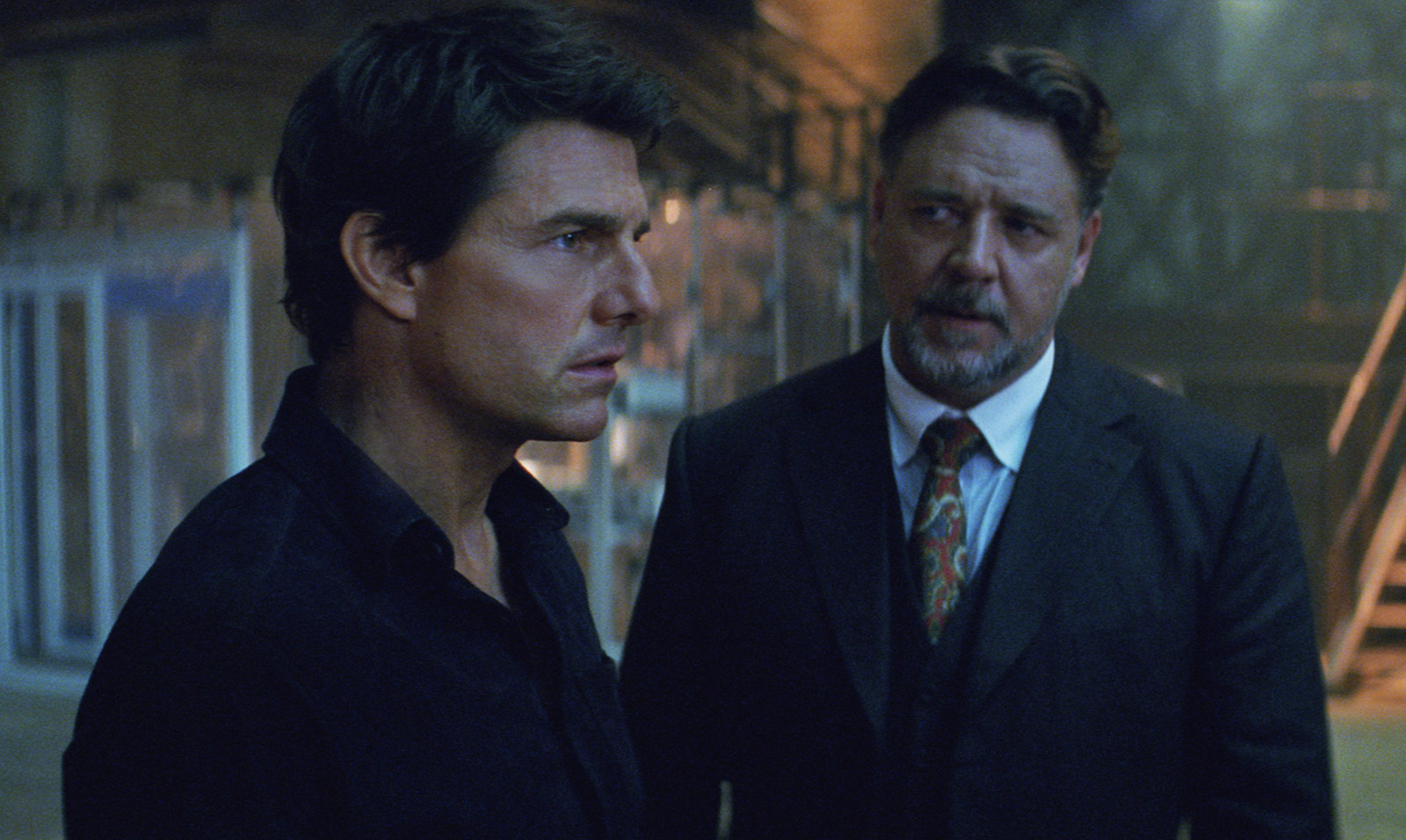 7.
Kong: Skull Island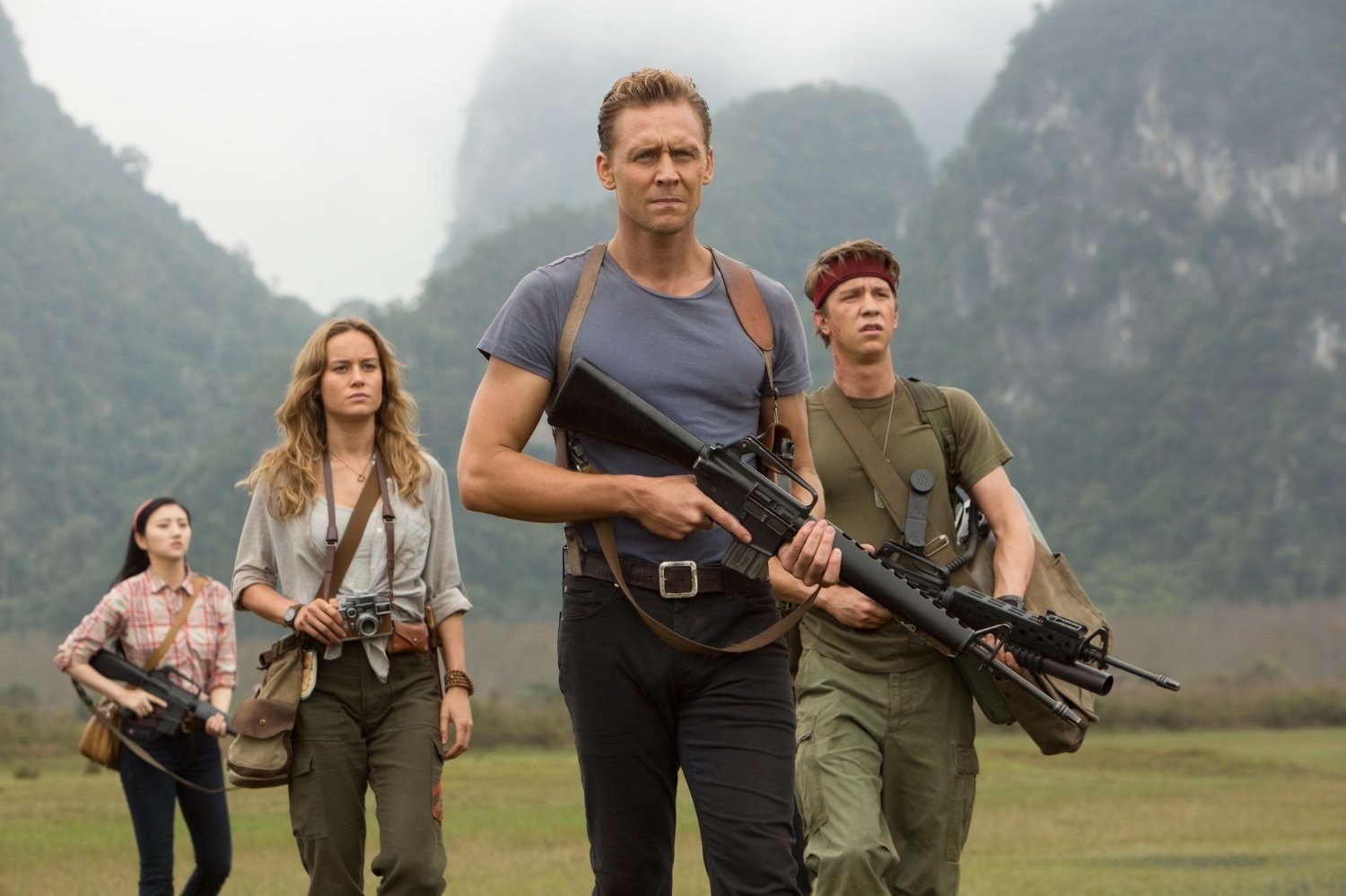 6.
The Fate of the Furious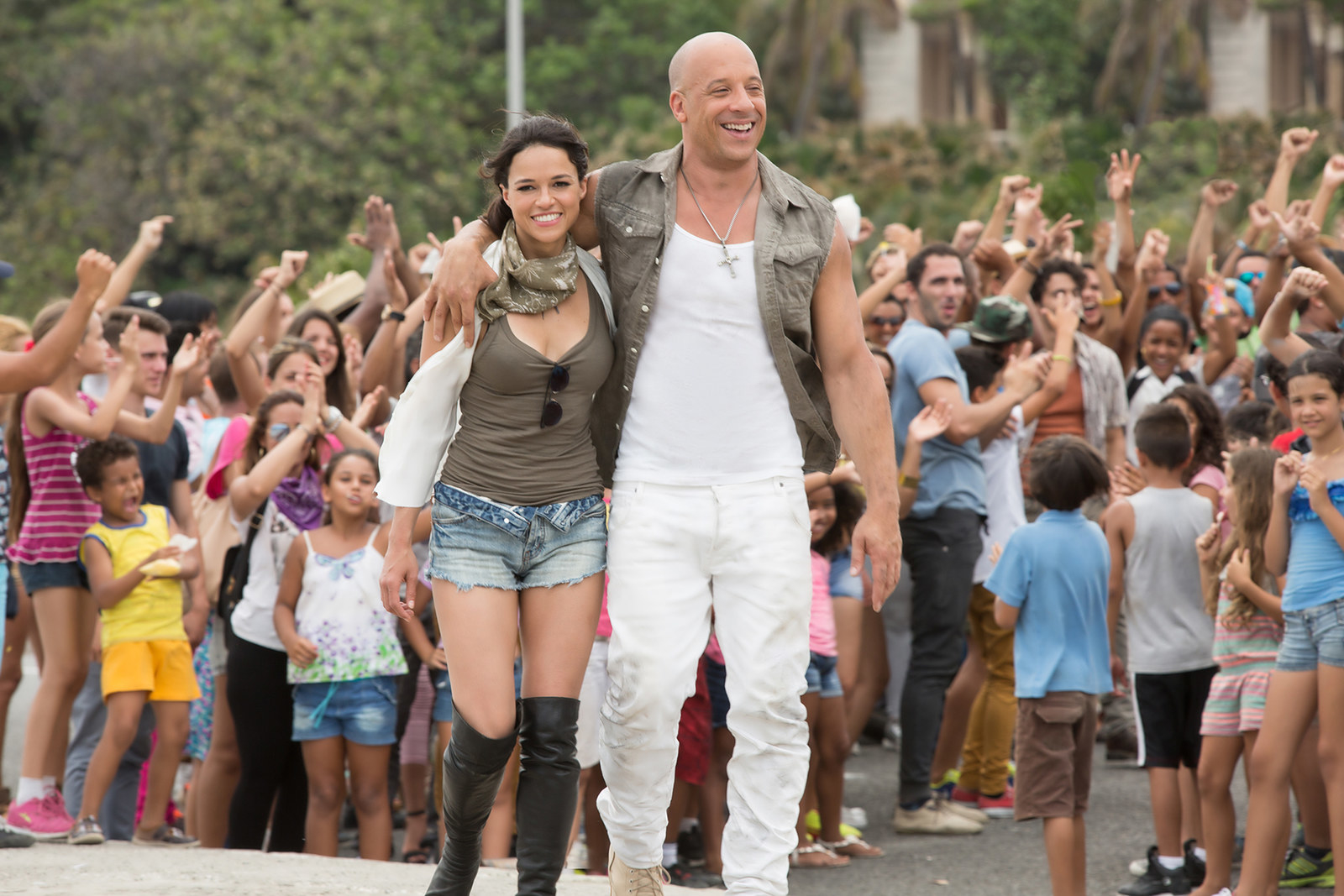 5.
A Dog's Purpose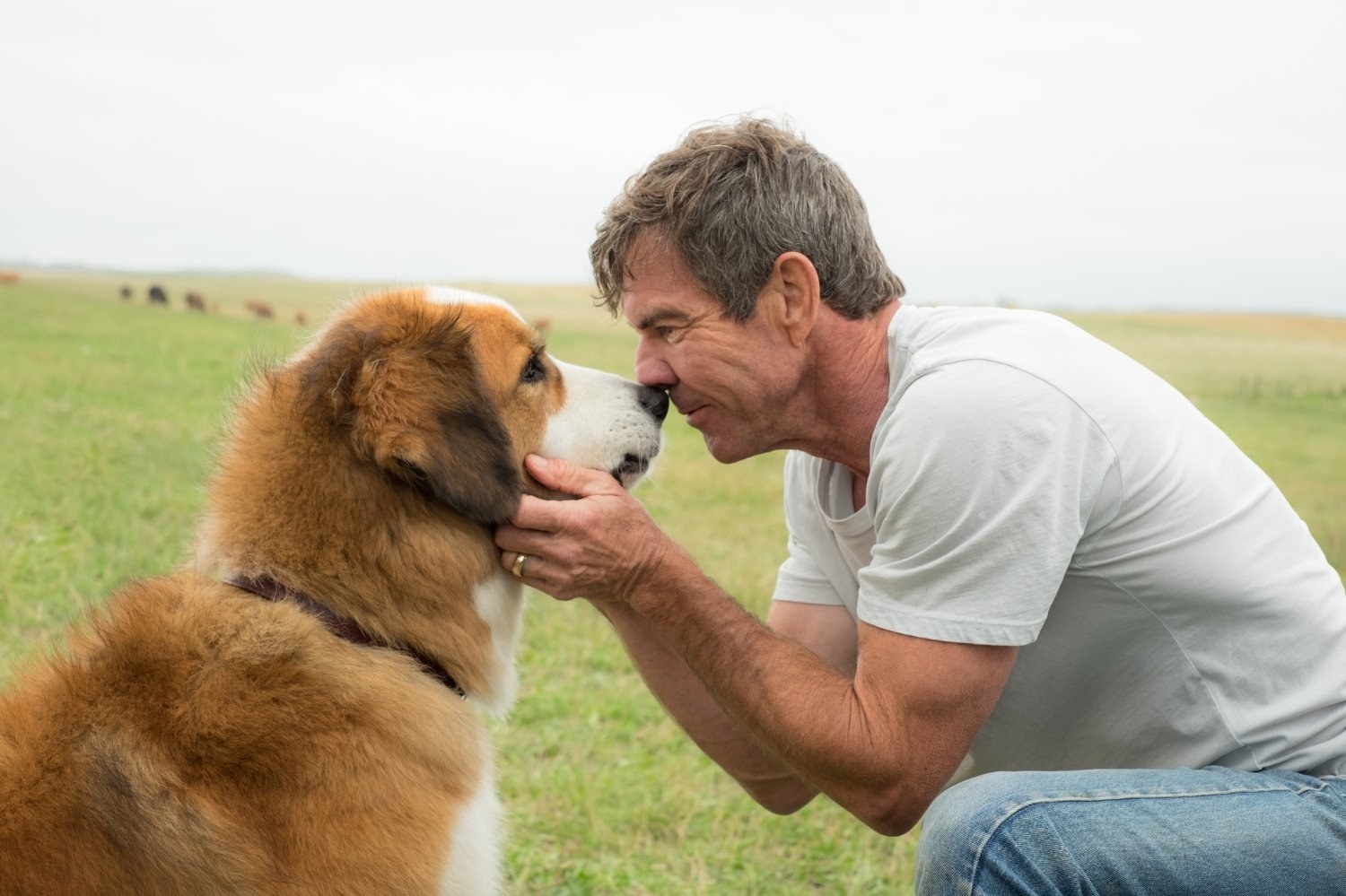 4.
Transformers: The Last Knight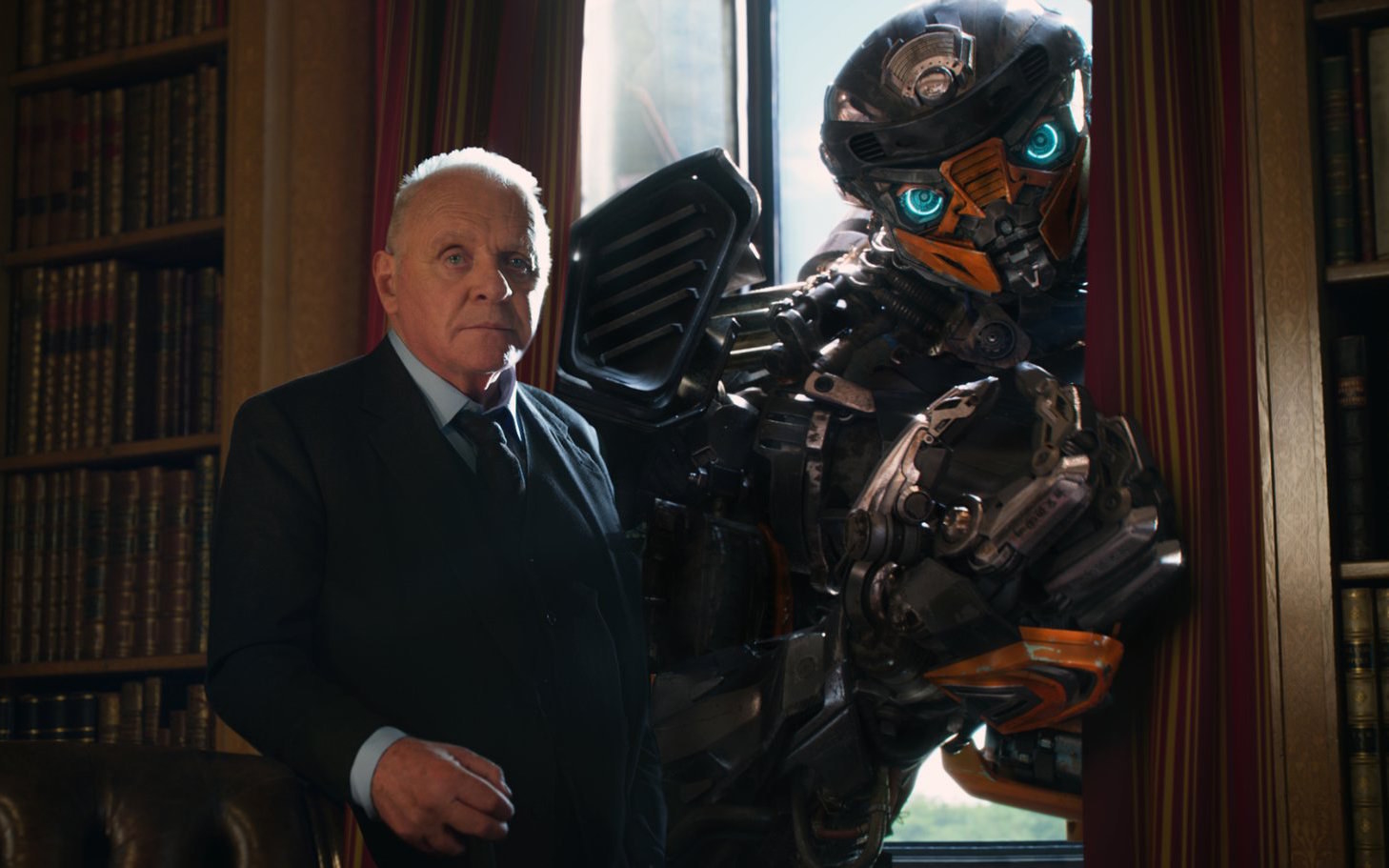 3.
xXx: Return of Xander Cage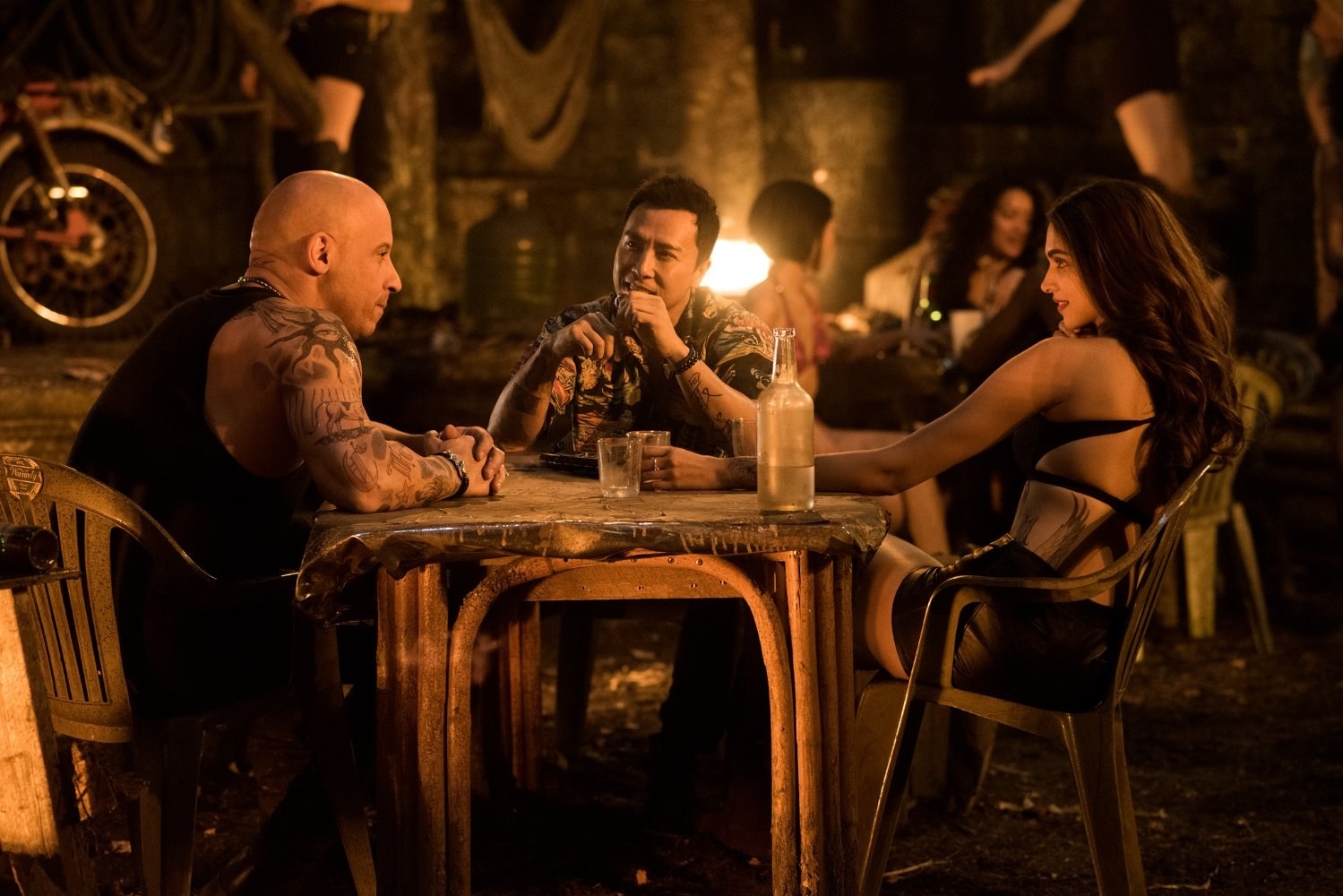 2.
Resident Evil: The Final Chapter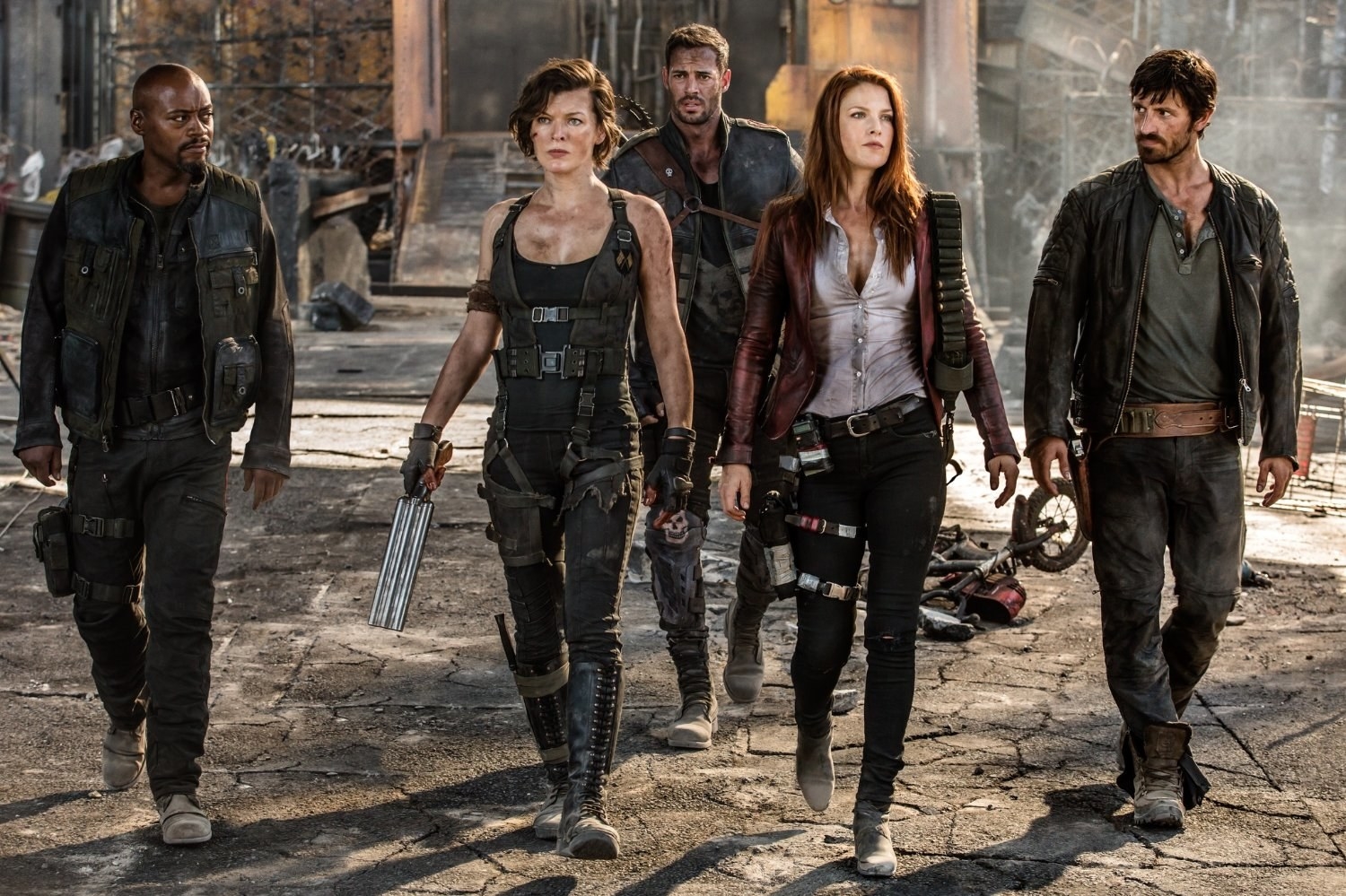 1.
The Great Wall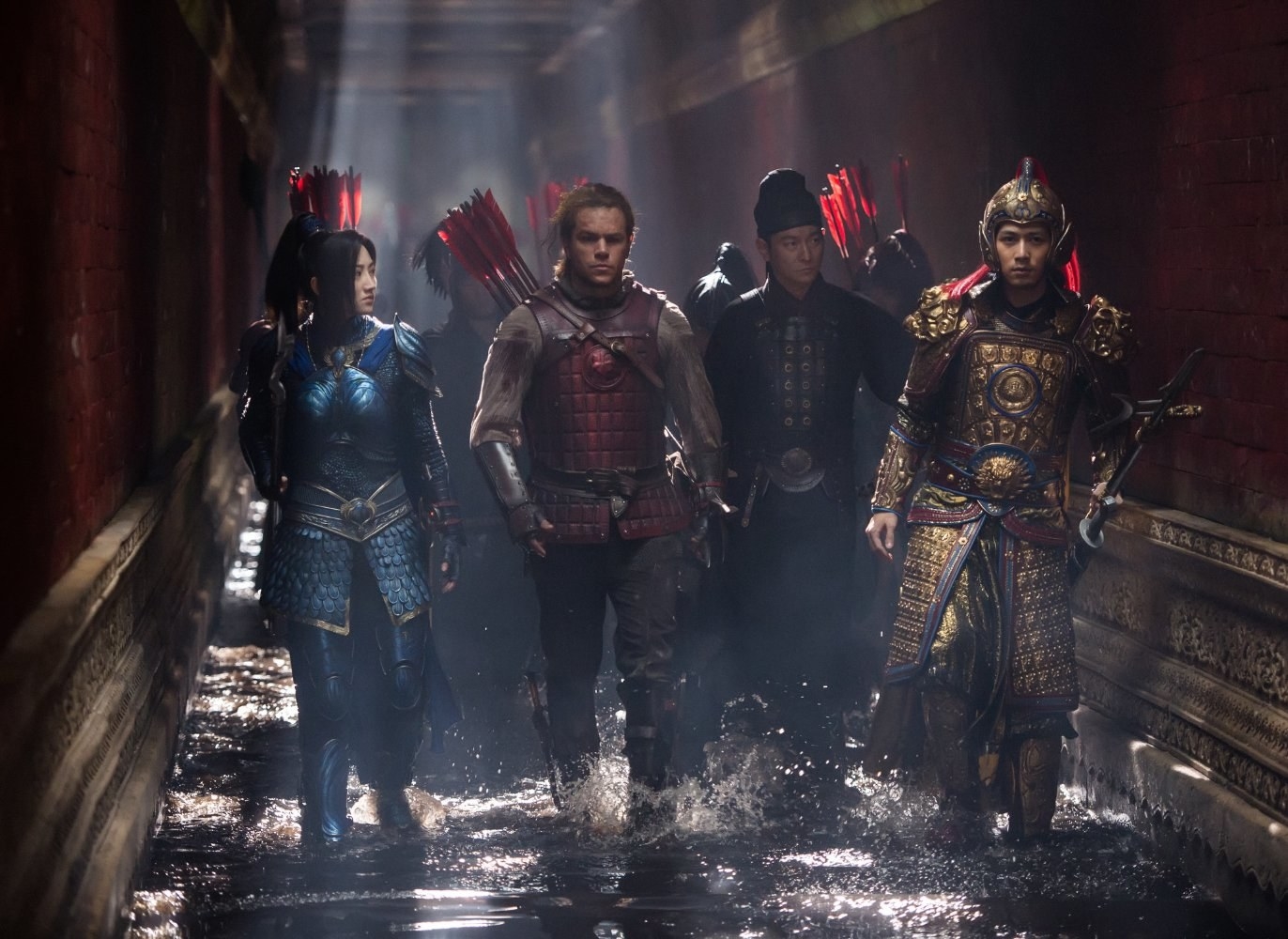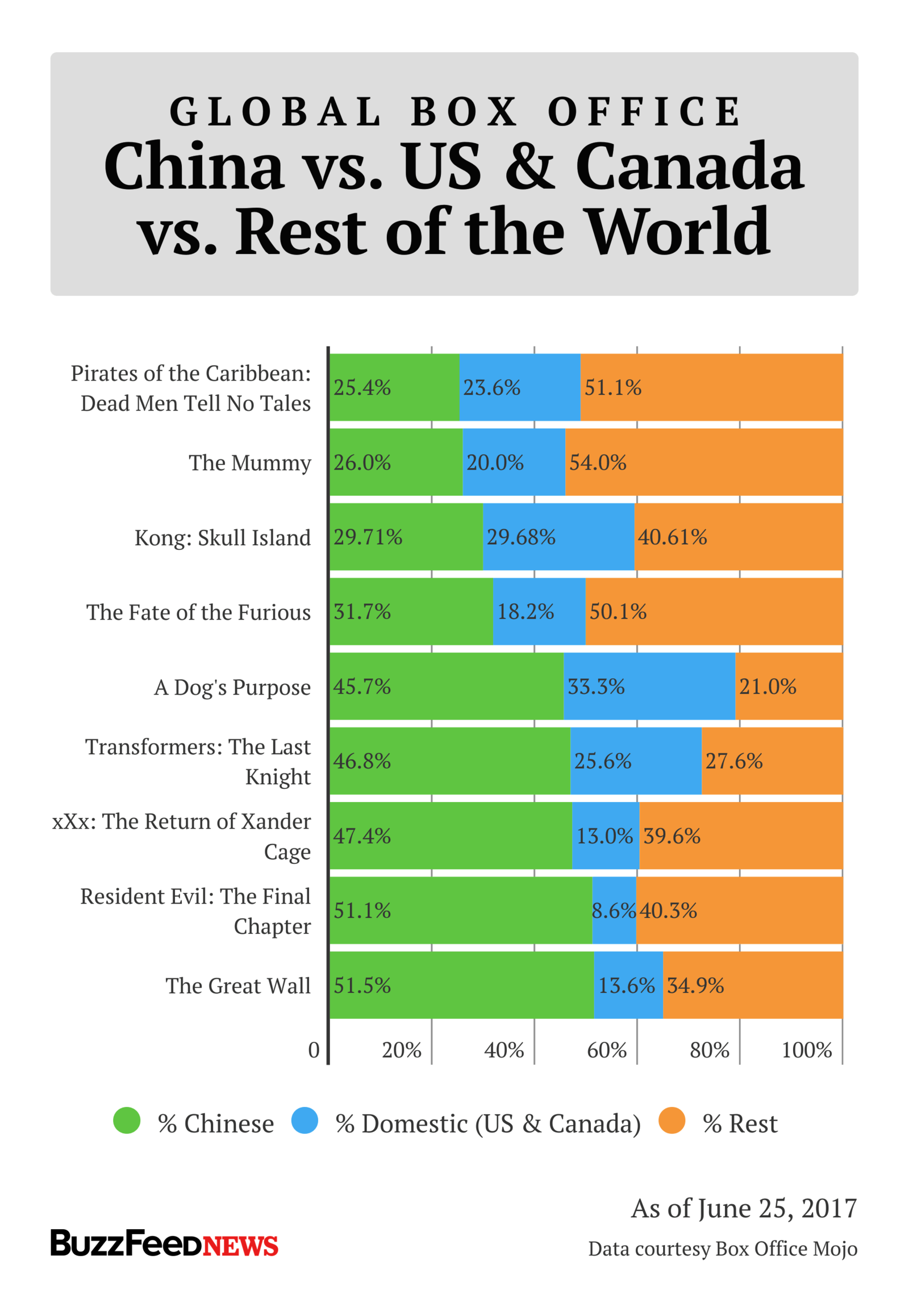 UPDATE
This story has been updated with Bloomberg's report of the MPAA auditing Chinese box office for under-reporting.