On Monday, Variety reported that Justice League's extensive reshoots are causing major headaches for Warner Bros. — particularly due to actor Henry Cavill's mustache.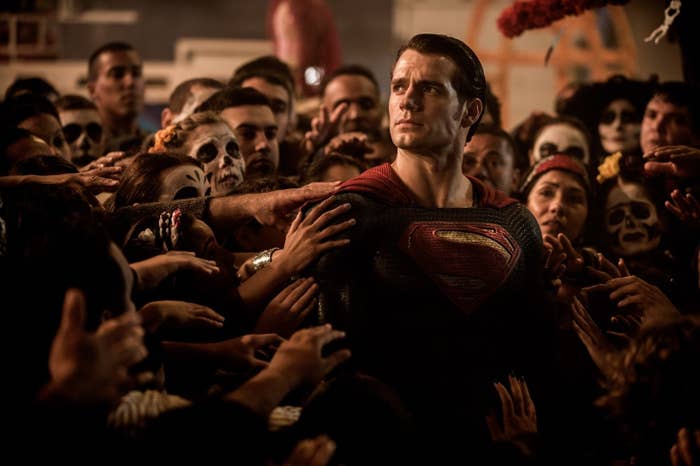 Cavill sports fuzzy-lipped facial hair in Mission: Impossible 6, and although he was reportedly supposed to be finished with shooting that film before Justice League went back into production, the actor has ended up having to shoot both movies simultaneously.
And because Paramount reportedly won't allow Cavill to shave while making M-I:6, Warner Bros. will have to digitally erase Cavill's mustache from Justice League.
The news was, understandably, quite funny to people.
They enjoyed thinking about two major Hollywood studios fighting over one man's facial hair.
Some speculated how Cavill's mustache could be worked into the plot of Justice League.
But mostly, people really, really, really wanted Cavill to keep the mustache as Superman.
In part because many were just curious what a 'stache'd Man of Steel would look like.
Weirdly, this artist drew Cavill-as-Superman with facial hair three weeks before the news broke.
And in April, Cavill posted this shot of him in his Superman costume while wearing a mustache on Instagram.