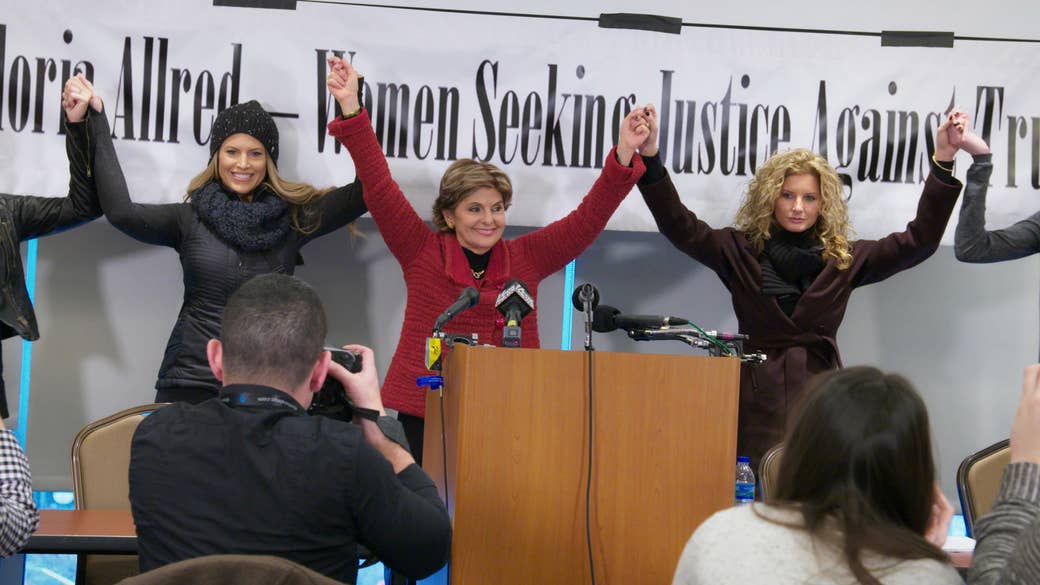 Since October, the Harvey Weinstein scandal, the #MeToo movement, and the Time's Up initiative have radically altered the national conversation around heeding the stories of victims of sexual assault. They have also made Gloria Allred very busy.
"More and more individuals who allege that they are victims of rich, powerful, famous men — whether it's in the entertainment world, the business world, the sports world, the political world, the education world — are reaching out to me wanting to know what they can do legally to win justice against high-profile men," Allred recently told BuzzFeed News, in an interview about the new Netflix feature documentary Seeing Allred. "And not only against some names which are already in the news, but also against some which are not in the news."
Allred sees the sudden surge of victims keen on coming forward as a "very positive" development. And given her history representing the family of Nicole Brown Simpson, the exes of Scott Peterson, Charlie Sheen, and Tiger Woods, and many of the women who have alleged abuse and misconduct by Bill Cosby and Donald Trump — let alone the decades she advocated for women and abuse victims' rights — she is quick to note that the movement "didn't just start with Weinstein."
Still, the act of going public — seen for so long as a potentially life-destroying risk for victims, with little guarantee of success — has caused dozens of alleged perpetrators to lose their careers and reputations over the past few months and, in a few high-profile cases such as Weinstein and Kevin Spacey, forced criminal investigations.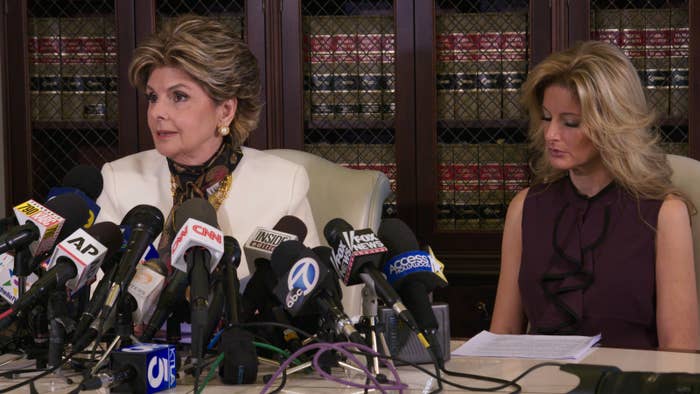 When asked if that shift had changed Allred's outlook on the risks to victims coming forward, however, the sometimes controversial attorney famous for standing at press conferences shoulder-to-shoulder with victims tearfully telling their stories, balked at the question.
"Does it change my analysis of risk?" she said. "I mean, if 40 people have come forward with any accusation against a rich, powerful, famous man, it's less risk [that] the 39th person who had come forward out of the 40 will be sued, than the first, second, or third."
As for whether the events of the last four months have made it safer for even that first, second, or third person to come forward with allegations of sexual misconduct against a high-profile man, Allred is not so sure.
"I can't say that it's safe or not safe," she said. "I'm not going to make a blanket statement that it's safer now than it was then, because I don't know who else is going to be accused. I get contacted by many people who receive cease-and-desist letters and take-down-your-post letters from attorneys who represent celebrities. Then people want to know, 'Well, what can I do now? Because I'm afraid I'm going to be sued.'"
"This is something that's happening," she continued. "So am I going to say now, 'Yes, everybody can go and talk to the press about everything and accuse people of crimes and not worry'? That's not what I'm going to say."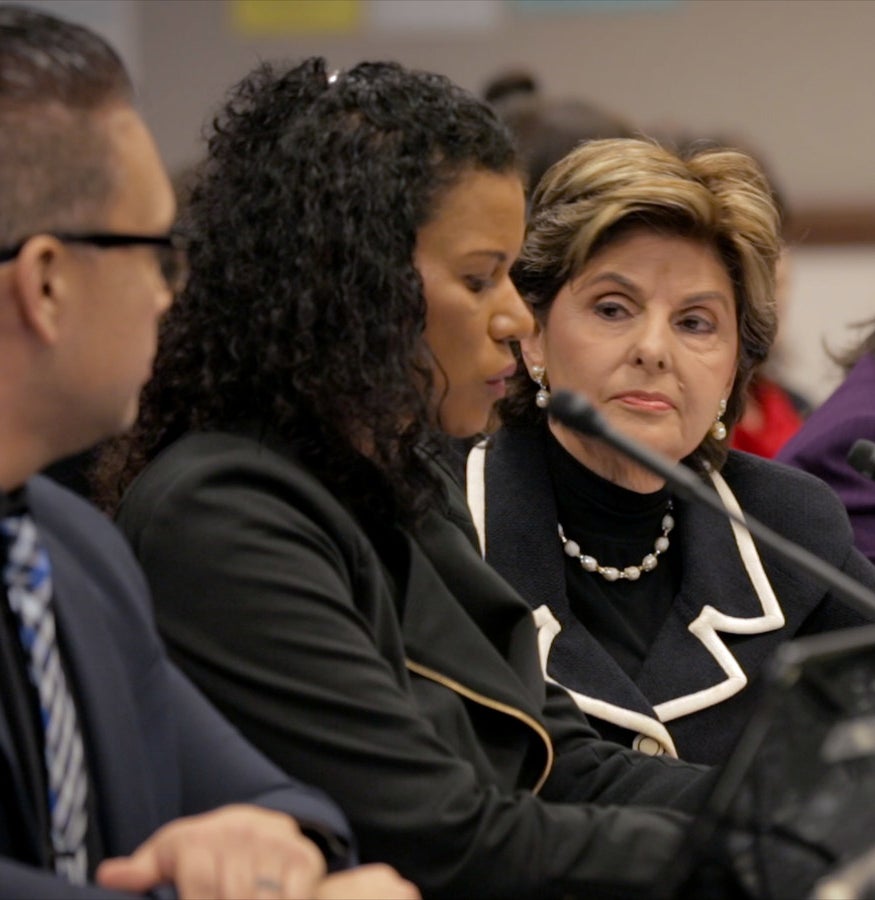 As Seeing Allred explores in detail, Allred's caution is born from a lifetime of experience advocating for victims in the face of often unrelenting opposition, and even outright scorn. She explained that the "many, many factors" her firm weighs before taking on a case include assessing the credibility of the alleged victim, weighing the evidence they provide, determining whether the case falls within the statute of limitations, gauging the client's stamina to weather a lengthy litigation process, and determining the probability for success.
And sometimes, she turns cases down. Before speaking on the record for the story last October that Spacey made a sexual advance toward him when he was 14 — leading to the sudden disintegration of Spacey's acting career — Anthony Rapp recently told BuzzFeed News that he had approached Allred's office seeking advice as to whether he should come forward. According to the actor, Allred listened to the outline of his experience, and then suggested that it was too risky to go public with his allegation given that Spacey was so rich, famous, and powerful.
Allred declined to address Rapp's claim directly.
"I never say who contacts me, and I never say what advice, if any, I give to anyone who contacts me," she said. "That's always attorney-client privileged, confidential information."
But, she added, "I will say it is not my general practice or policy to tell people to do something or not do something. What I do do is advise individuals who are seeking my legal advice of the benefits and risks of any choice that they make. But then it's up to them to decide which option, if any, they wish to pursue. Adults are entitled to make their own decision, and I don't tell people what to do."
And as public a figure as Allred has become, she often resolves clients' cases quietly, a point that Seeing Allred's filmmakers use as a rejoinder to critics who contend she is only interested in generating publicity. Those resolutions, however, are commonly made through financial settlements and nondisclosure agreements, which have proven to be controversial over the past few months. But Allred is unapologetic about their use.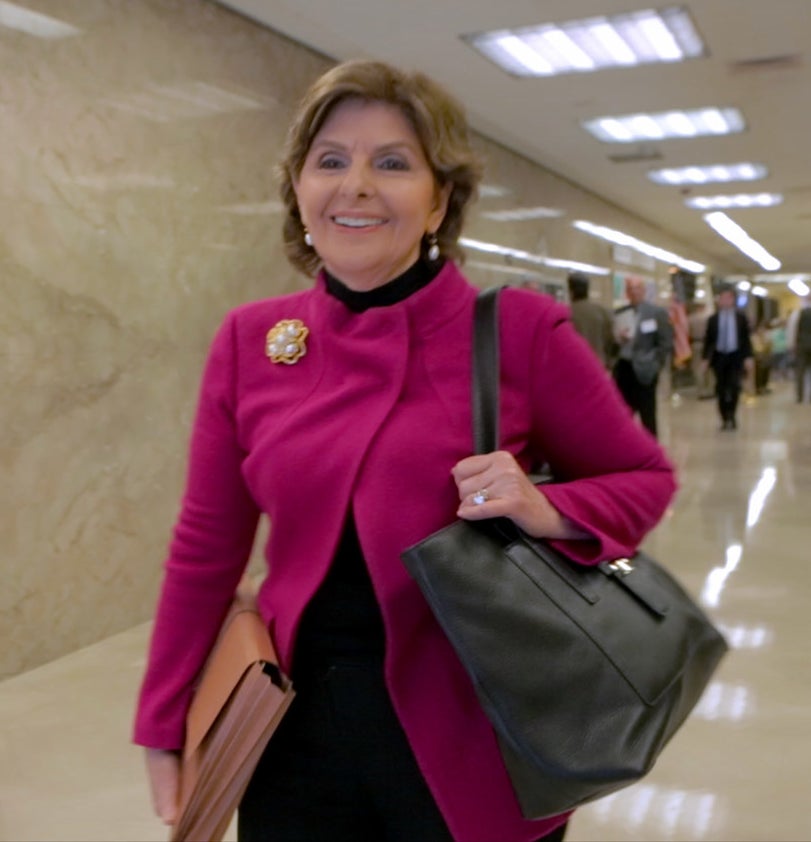 "There are many people who … think that women should have to choose between their principles and being compensated for the harm that's been done to them," said Allred. "I will always be strong in the defense of victims who do not wish to have the world know what they suffered, but who do wish to be compensated for the wrong that they have suffered — and are still suffering, in many cases."
Allred argued that even though almost all financial settlements are shielded from the public, they can work as a disincentive for the person forced to pay them.
"When it hits them in their wallet, it really is a wake-up call that this is not the kind of conduct [they] can engage in in the future," she said.
And what about men like Weinstein, Bill O'Reilly, and Roger Ailes, who reportedly paid out major settlements to several alleged victims over multiple years?
"I often have victims of the same predator," she said. "I have one situation right now — very high-profile figure, and I'm about to be contacting him again through his attorney: 'Hi, I'm back, and here's what you've done to this particular new victim.'" (Allred declined to elaborate further on this case.)
"There's no right answer to this," Allred added with a small shrug. "All we can do is do what we can do."

CORRECTION
Anthony Rapp was 14 when he says Kevin Spacey made a sexual advance toward him. An earlier version of this story misstated the age.