It was announced on Wednesday that Game of Thrones showrunners David Benioff and D.B. Weiss are creating a new series for HBO called Confederate that will imagine a world in which the American South won the Civil War and slavery remained legal.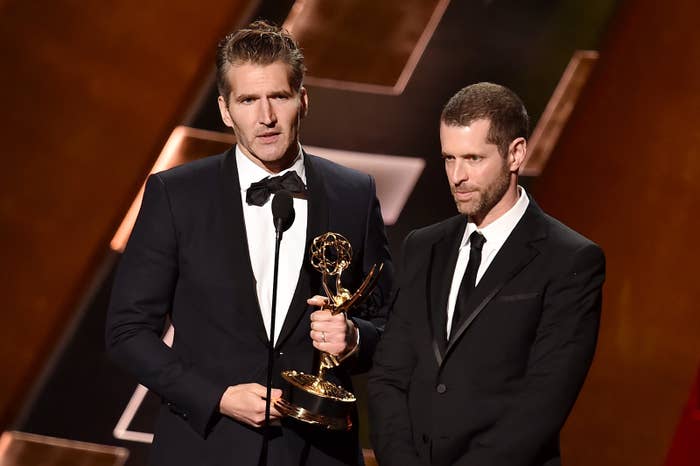 And the announcement has provoked some ~strong feelings~ on Twitter.
Very strong feelings.
Some pointed out that although Confederate executive producers Nichelle Tramble Spellman and Malcolm Spellman are black, the idea for the show originated with Benioff and Weiss, who are white.
Many people noted that Game of Thrones has had a troubled history with its depictions of slavery and subjugation.
Others said the idea of an alternate reality in which the Confederacy won the Civil War and slavery remained legal has already been covered in the 2004 mockumentary C.S.A.: The Confederate States of America.
But there were some people who were more cautiously optimistic about Confederate.
Basically, the Game of Thrones guys + slavery + the Civil War = 💣 💥 💀
Representatives for HBO did not immediately return an email from BuzzFeed News seeking a comment.
UPDATE
Benioff, Weiss, and the Spellmans talked to Vulture about Confederate, which has not yet been written or outlined, and the backlash. "We all knew it was coming in one form or another," Benioff said of the negative response. "It's just a little premature. You know, we might fuck it up. But we haven't yet."
Nichelle Tramble Spellman echoed Benioff's sentiment: "I do understand their concern. I wish their concern had been reserved to the night of the premiere, on HBO, on a Sunday night, when they watched and then they made a decision after they watched an hour of television as to whether or not we succeeded in what we set out to do."
Her husband, Malcolm, said he knows that they can't "change anyone's mind." But, he added, "what people have to understand is, and what we are obligated to repeat in every interview is: We've got black aunties. We've got black nephews, uncles. Black parents and black grandparents. We deal with them every single day," he continued. "We deal with the struggle every single day." He also said that when Benioff and Weiss first pitched Confederate to him and his wife, he told them, "You're dealing with weapons-grade material here."
Benioff added that doing Confederate "is scary, for all of us. It's scary for different reasons. But it is a pretty terrifying prospect getting into it. We knew it would be, and now it's come true. It's obviously creating a lot of controversy before anything's happened just on the basis of a press release, and that will only continue as we get closer."

Read the full interview at Vulture.