"Furious 7" Is A Global Box Office Phenomenon
With an estimated $143.6 million debut in the U.S. and $384 million worldwide, Furious 7 shatters all box office records for the 14-year-old franchise — thanks in part to its massive popularity with Latino audiences.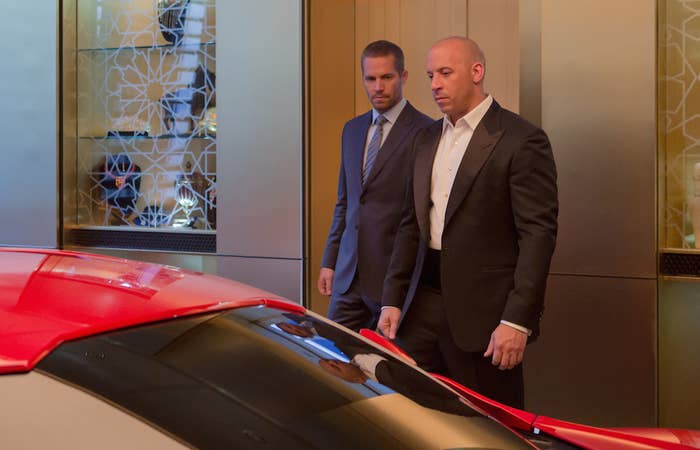 Furious 7 opened this weekend with an estimated $143.6 million in the U.S., which is already a gargantuan achievement for the franchise. Not only does that shatter the record for the best April debut ever, besting Captain America: The Winter Soldier's $95 million opening, but it zooms past all of the domestic opening weekends for the entire 2014 calendar year.
The real news, however, is that Furious 7 — or Furious Seven, as it's officially titled at the outset of the film, because why not — is a true global powerhouse. The movie pulled in a whopping $240.4 million internationally, for an estimated worldwide total of $384 million. Only three other movies have made more in their opening weekends globally — the sixth and eighth Harry Potter movies and The Avengers.
Overall, Furious 7 surpassed the global debut of Fast & Furious 6 (or just Furious 6, as it is officially titled at the outset of that film) by 48%. Even when considering this 14-year-old franchise's explosive box office growth — both domestically and overseas — Furious 7 stands apart as a phenomenon.
One of the major factors driving Furious 7's success is, of course, the fact that it is the late Paul Walker's final appearance in the franchise. Walker's death in an unrelated car accident halfway through filming on Furious 7 was itself international news, forcing Universal Pictures to suspend production for four months as director James Wan, screenwriter Chris Morgan, and the filmmaking team reshaped the film's plot to both accommodate the footage they had of Walker and provide his character Brian O'Connor with a proper send-off. Audiences have clearly responded to their efforts, giving the film an "A" grade from the polling firm CinemaScore (not to mention expressing their emotional reactions to the film on social media).
Another significant element to Furious 7's historic success is the film's profound popularity with Latino audiences, both in the U.S. and abroad. According to exit poll data, Latino moviegoers comprised 37% of the movie's domestic audience — 25% of moviegoers were white, 24% were black, 10% were Asian, and 4% were designated as "other." And Furious 7 enjoyed the biggest opening weekend of all time for any film in several Latin American countries, including Mexico (with $20.8 million), Brazil ($10.9 million), and Argentina ($9 million), as well as Bolivia, Chile, Colombia, Ecuador, Panama, Paraguay, Peru, Uruguay, and Venezuela.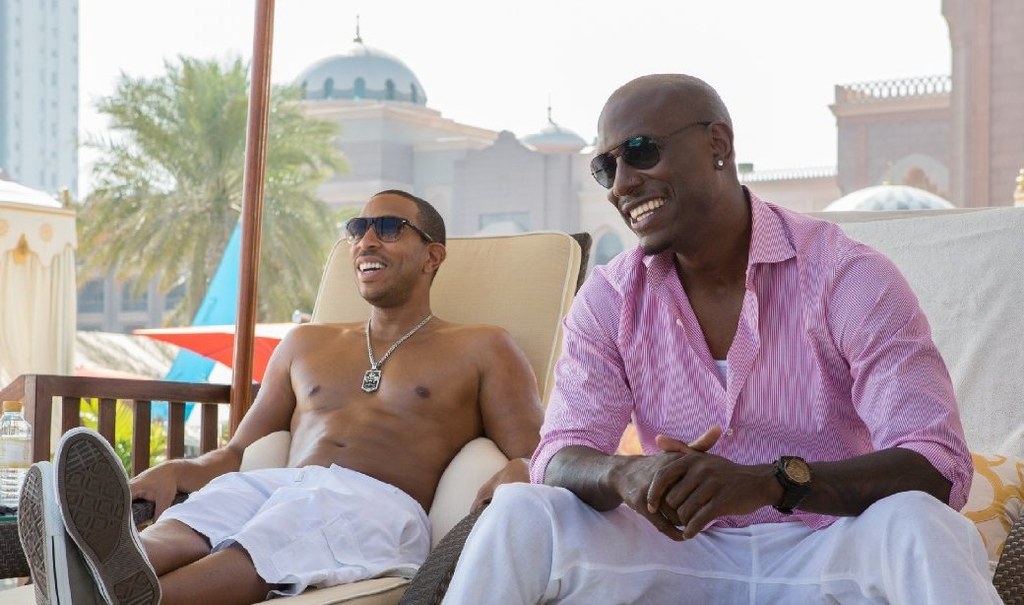 But Furious 7 could not reach the heights it has without resonating with audiences worldwide. The film also broke all-time opening weekend records in Bulgaria, Cyprus, Egypt, Estonia, Lebanon, Malaysia, Portugal, Romania, South Africa, Taiwan, Thailand, Trinidad, and the United Arab Emirates (which is also the location for one of the film's most memorable stunts). And it has yet to open in three of the biggest overseas markets: China (on April 12), Russia (on April 9), and Japan (on April 17).
With such enormous worldwide success, the franchise now stands at a major crossroads: whether to continue without Walker, or end on a really high note. Some moviegoers are already commenting that they wouldn't continue to watch the franchise in theaters without Walker, and, regardless, it is unclear if the franchise could ever capture audiences' imaginations with the same degree of passion. The decision ultimately lies with Universal, franchise producer Neal Moritz, and star Vin Diesel — the third of whom is already teasing possibilities for Fast & Furious 8, despite no official decision to greenlight the movie. Somehow, it feels unlikely that the Fast and Furious team would walk away from one of the most lucrative movie franchises in modern Hollywood history, especially when there clearly is so much gas left in the tank.
Here are the estimated top 10 box office figures for Friday to Sunday, courtesy of Box Office Mojo:
1. Furious 7* — $143.6 million
2. Home — $27.4 million
3. Get Hard — $12.9 million
4. Cinderella — $10.3 million
5. Insurgent — $10 million
6. It Follows — $2.5 million
7. Woman in Gold* — $2 million
8. Kingsman: The Secret Service — $1.7 million
9. Do You Believe? — $1.5 million
10. The Second Best Exotic Marigold Hotel — $1 million
*Opening weekend