Bradley Cooper And Sandra Bullock Flop Big Time At The Box Office
Our Brand Is Crisis and Burnt lived up to their titles for their respective stars.
In a dead Halloween weekend at the box office, Sandra Bullock died the most: Her political dramedy Our Brand Is Crisis debuted with an estimated $3.43 million domestically — the lowest wide opening weekend ever for the 51-year-old star.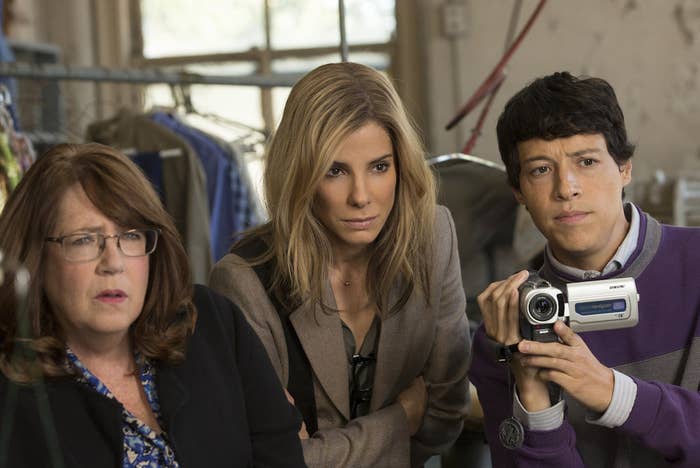 Bradley Cooper's culinary drama Burnt, meanwhile, opened this weekend with an estimated $5.04 million in North America.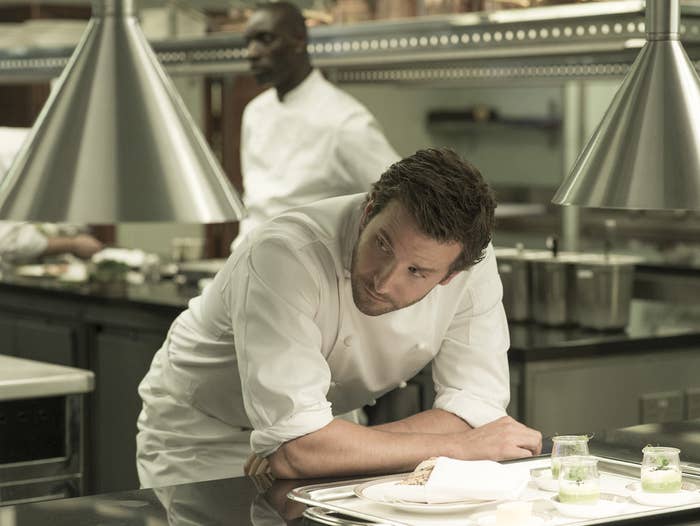 That is not quite the 40-year-old actor's worst wide debut as a star — that distinction is held by the $4.75 million debut of 2012's literary drama The Words. When adjusting for ticket price inflation, however, Burnt sold roughly 25,000 fewer tickets than The Words.
The point is that Burnt sits pretty much at the rock-bottom of Cooper's career, and Our Brand Is Crisis is definitely Bullock's career nadir.
Ironically, both Bullock and Cooper have also enjoyed major career highs this year.
Minions, featuring Bullock's voice as the main villain Scarlet Overkill, opened to a spectacular $115.7 million domestically in July, and has grossed $334.8 million in North America and $1.15 billion worldwide. And in January, American Sniper, starring Cooper as real-life Navy SEAL Chris Kyle, opened wide to a record-setting $107.2 million over the four-day Martin Luther King, Jr. weekend, going on to gross $350 million in North America, and $547.3 million worldwide.
So while Our Brand Is Crisis and Burnt certainly represent major career ebbs, they don't necessarily suggest Bullock and Cooper's careers have fallen off a cliff.
They do, however, reinforce once more the new normal in Hollywood that movie stars cannot "open" a movie based purely on their drawing power alone — a lesson Cooper's learned already this year with his May flop Aloha.
The current wild-and-crazy presidential campaign possibly syphoned off enthusiasm for seeing Bullock as a wily political operative. And the marketing for Burnt — originally titled Adam Jones — simply reinforced that Cooper's character was an unlikable SOB who yelled at people in kitchens.
Both films also sat uncomfortably in the empty divide between Hollywood commercial pictures and "awards season" movies.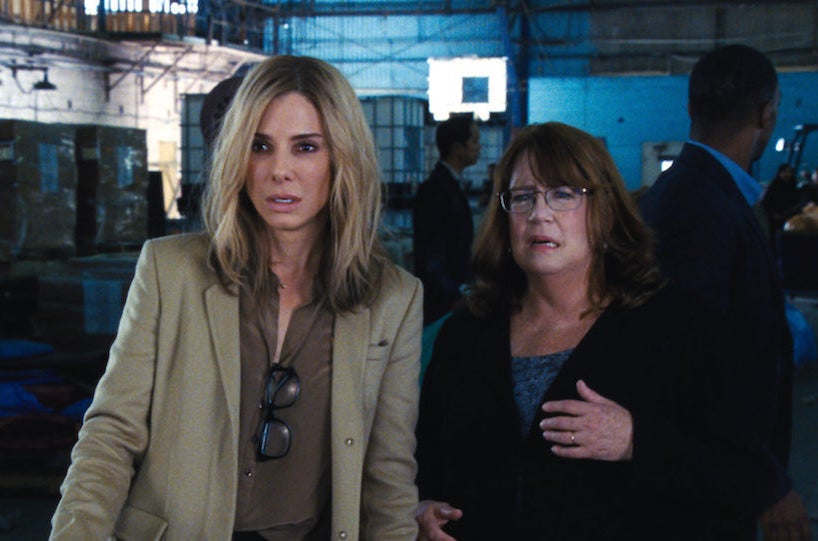 The former need big opening weekends to make a financial impact, while the latter — marketed around performances that could earn major nominations — are meant to grow slowly at the box office, building off of strong critical and word-of-mouth support. And, indeed, Our Brand Is Crisis had its world premiere at the Toronto International Film Festival, which is often meant to boost a film's awards season profile.
The Weinstein Company, meanwhile, originally planned a limited release for Burnt before opening wide, only to scuttle those plans at the last minute, and put all its weight in a wide release.
But with Halloween falling on a Saturday this year, the weekend was especially bad for getting audiences into theaters, with many potential ticket buyers choosing instead to trick-or-treat with their kids, party with their friends, or stay home to avoid the crowds. Even horror films Paranormal Activity: The Ghost Dimension, Crimson Peak, and Scouts Guide to the Zombie Apocalypse — debuting this weekend to a frightful $1.8 million — could not scare up much box office.
Overall, this was the worst Halloween weekend at the domestic box office since 1999. After last weekend's spectacular box office train wreck of Jem and the Holograms and Rock the Kasbah, that is the scariest news Hollywood could possibly hear.
Here are the estimated top 10 box office figures for Friday to Sunday, courtesy of Box Office Mojo:
1. The Martian — $11.4 million
2. Goosebumps — $10.2 million
3. Bridge of Spies — $8.1 million
4. Hotel Transylvania 2 — $5.8 million
5. Burnt* — $5 million
6. The Last Witch Hunter — $4.8 million
7. Paranormal Activity: The Ghost Dimension — $3.5 million
8. Our Brand Is Crisis* — $3.4 million
9. Crimson Peak — $3.1 million
10. Steve Jobs — $2.6 million
*Opening weekend