Black Panther's unprecedented box office performance continued unimpeded in its second weekend: The Marvel Studios film earned an estimated $108 million domestically, for $400 million total in just 10 days. Globally, the film has earned $704 million.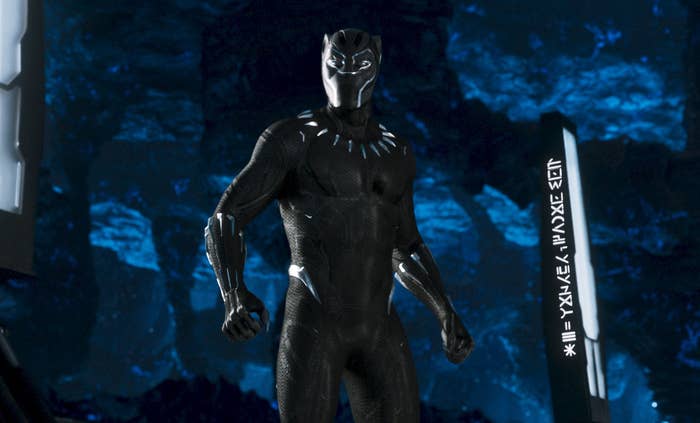 That gives Black Panther the second-best second weekend ever at the domestic box office, behind only Star Wars: The Force Awakens.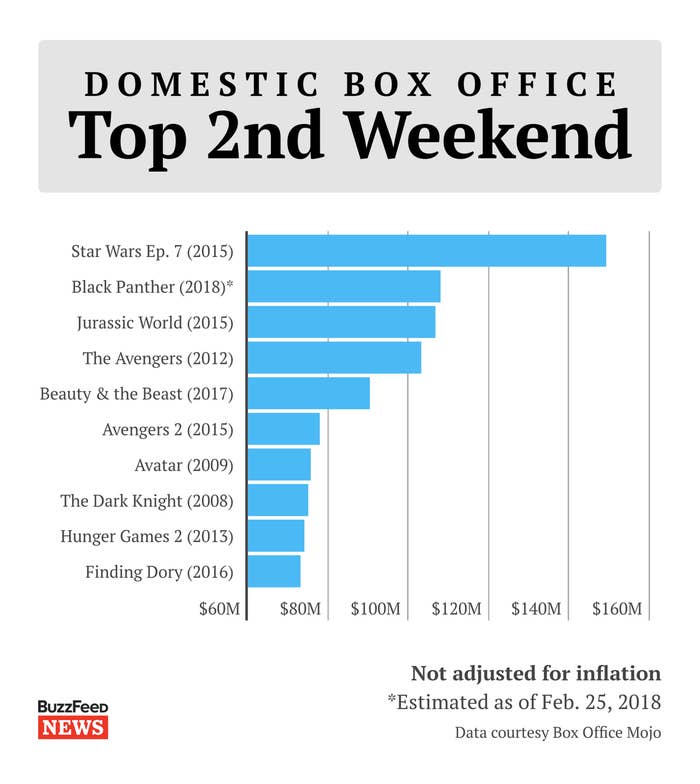 Black Panther is also currently on pace to be the highest grossing film at the domestic box office in Marvel Studios' history, surpassing 2012's The Avengers.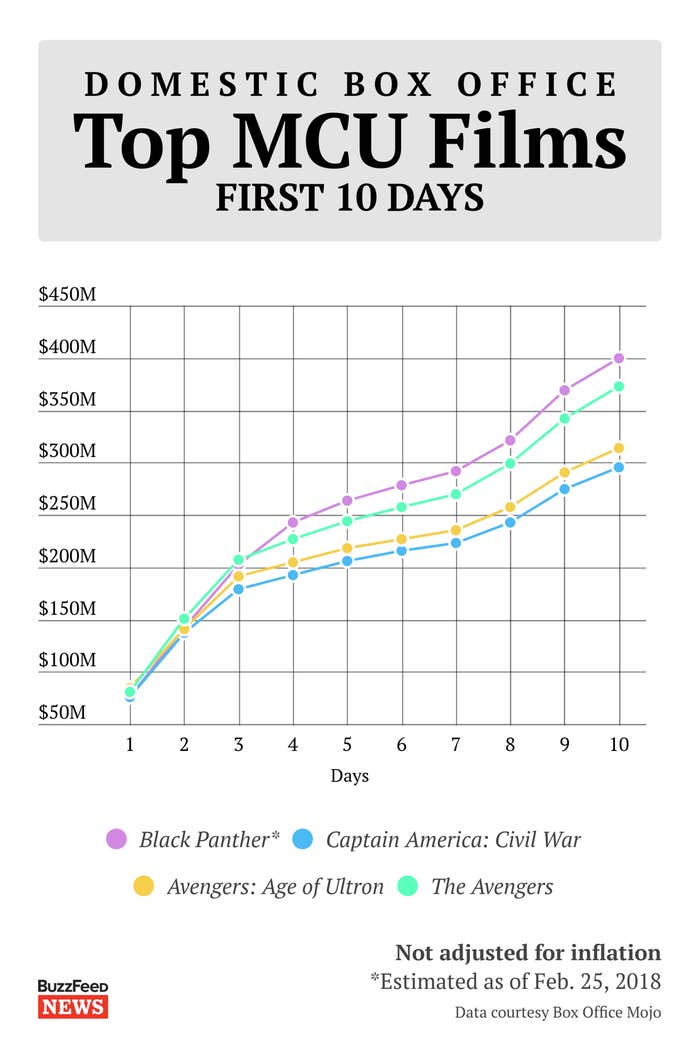 Another indication that Black Panther is a phenomenon: Most superhero movies drop at least 55% from their first weekend, but Black Panther dropped only 46.5%. The only film to have a lower dropoff in the current era of superhero movie dominance is 2017's Wonder Woman.
Most of those charts, however, have one pesky caveat: They're not adjusted for inflation. So what happens to Black Panther's box office performance if we do account for the rise in average ticket prices in the US and Canada?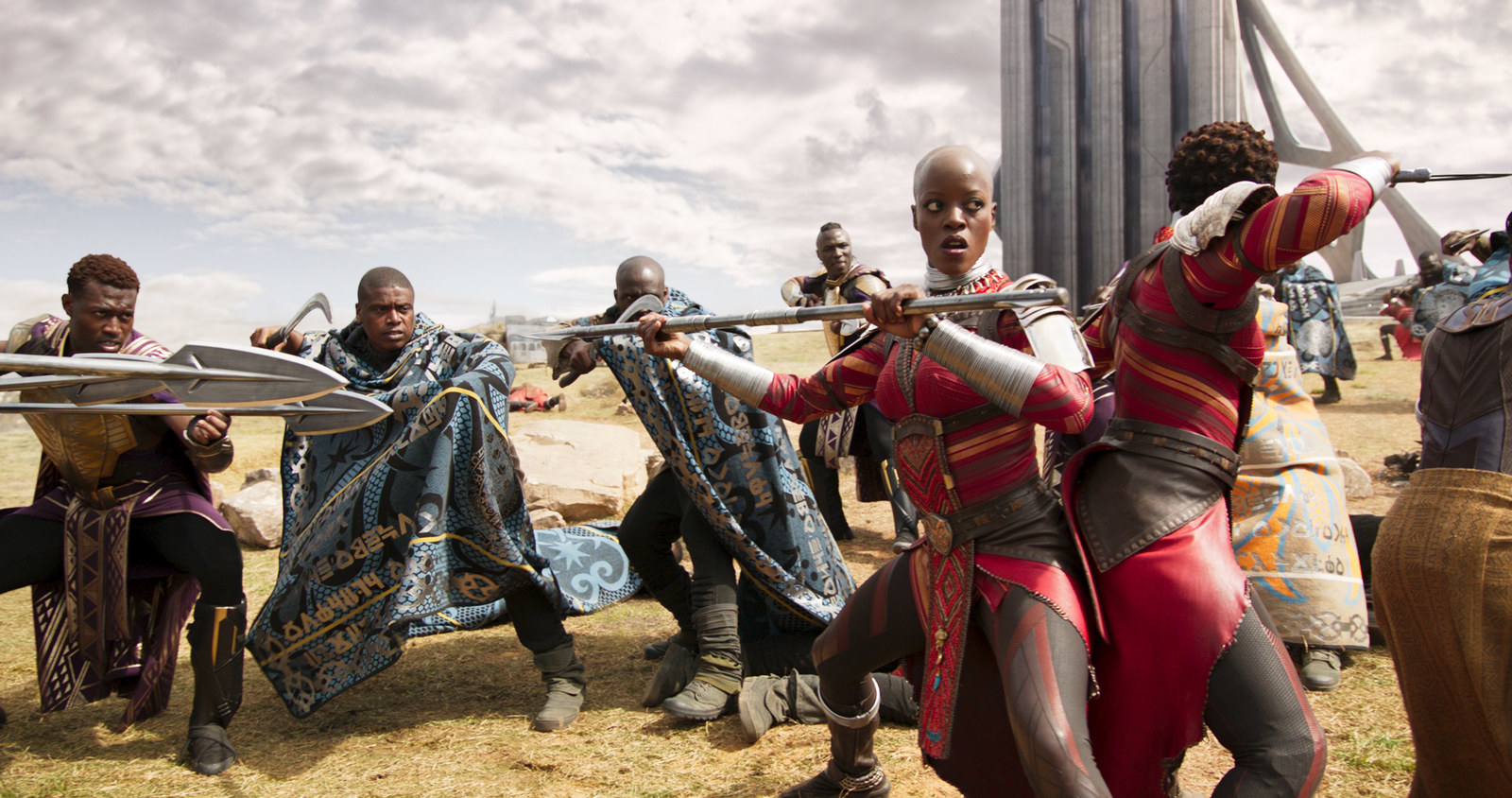 First, Black Panther's second weekend gross of $108 million becomes the fifth best of all time.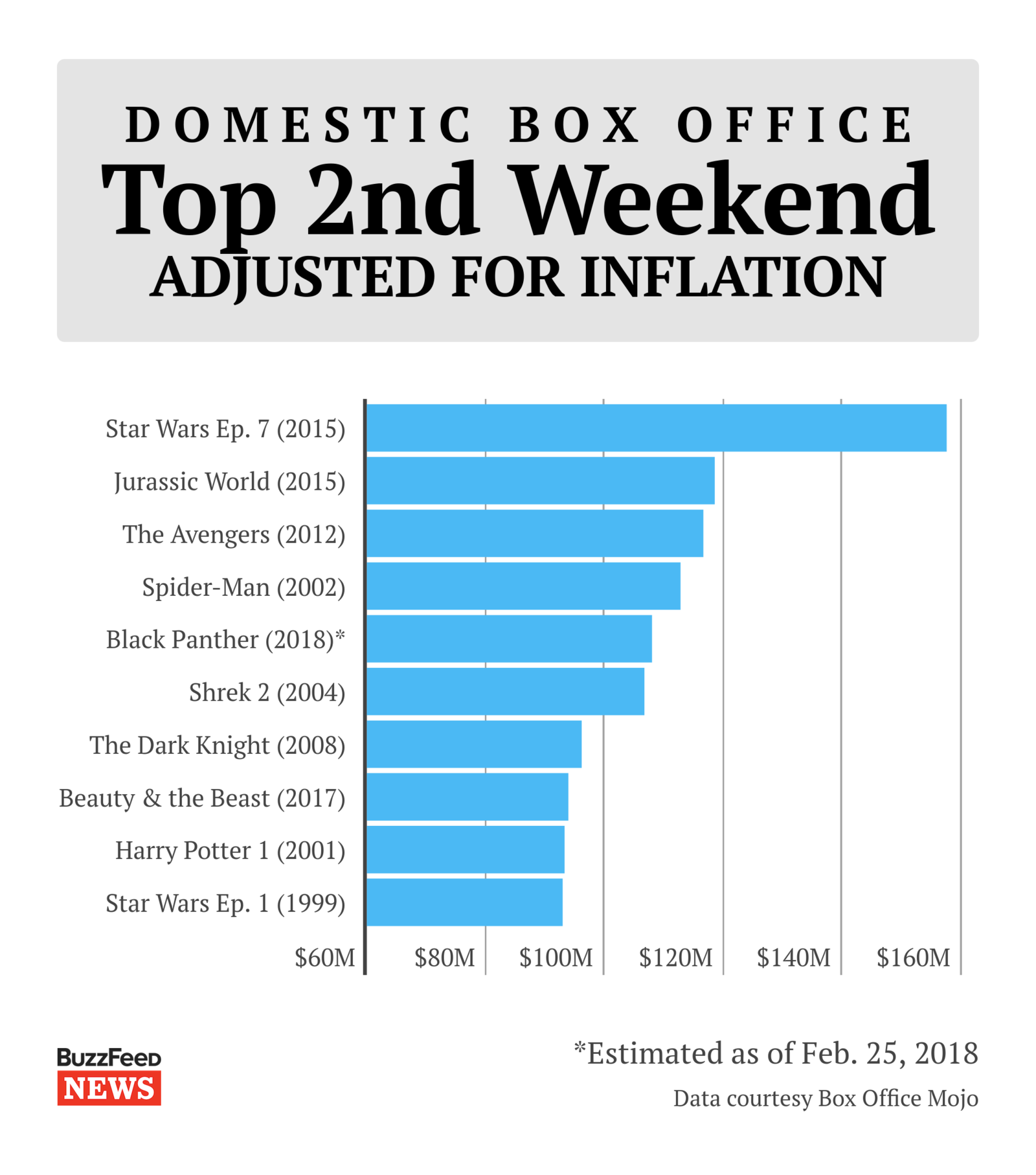 And second, The Avengers' daily box office performance reasserts itself as the best in the Marvel Cinematic Universe.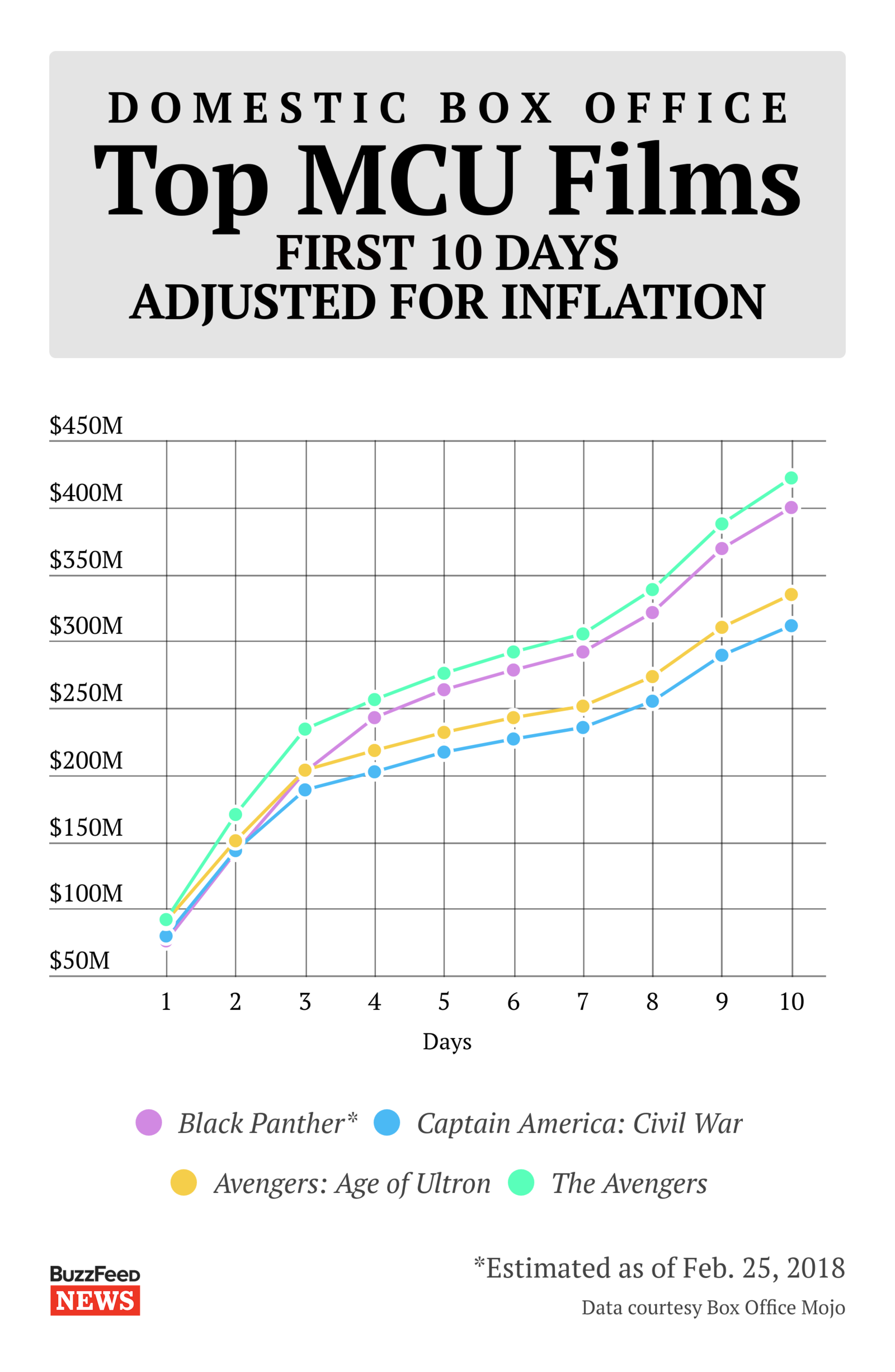 But even adjusting for inflation, Black Panther is still on pace to be among the top all-time grossing films ever domestically, and it just pulled ahead of Star Wars: The Last Jedi — which has grossed a whopping $618.7 million domestically to date, suggesting how high Black Panther could ultimately ascend.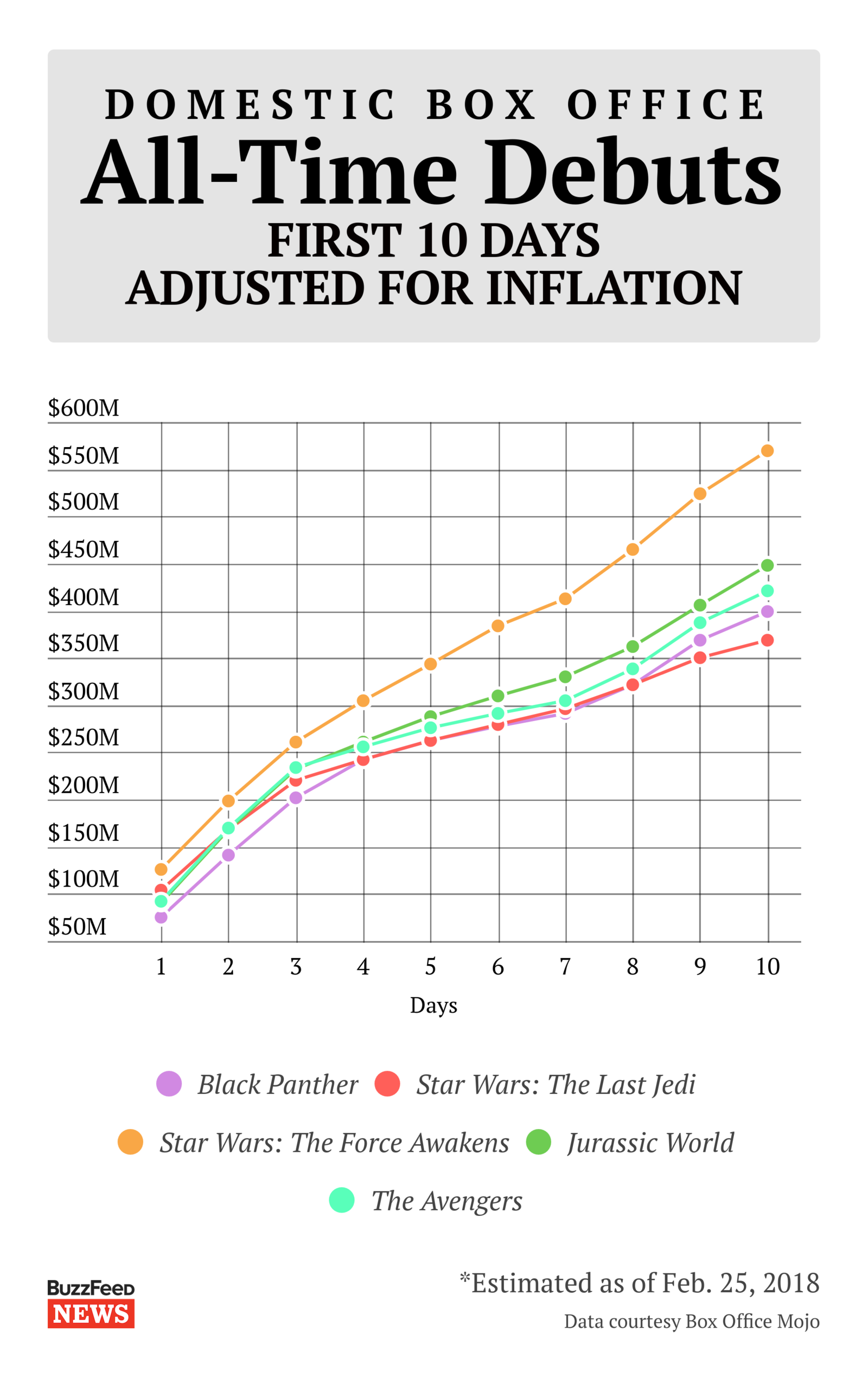 It's also worth reiterating that Black Panther opened in February, a month that, until very recently, was considered to have a hard ceiling on its box office potential. In just 10 days, Black Panther is already the month's top grossing film domestically (even adjusting for inflation), and it will soon surpass Deadpool's $783.1 million global gross as the worldwide February champ.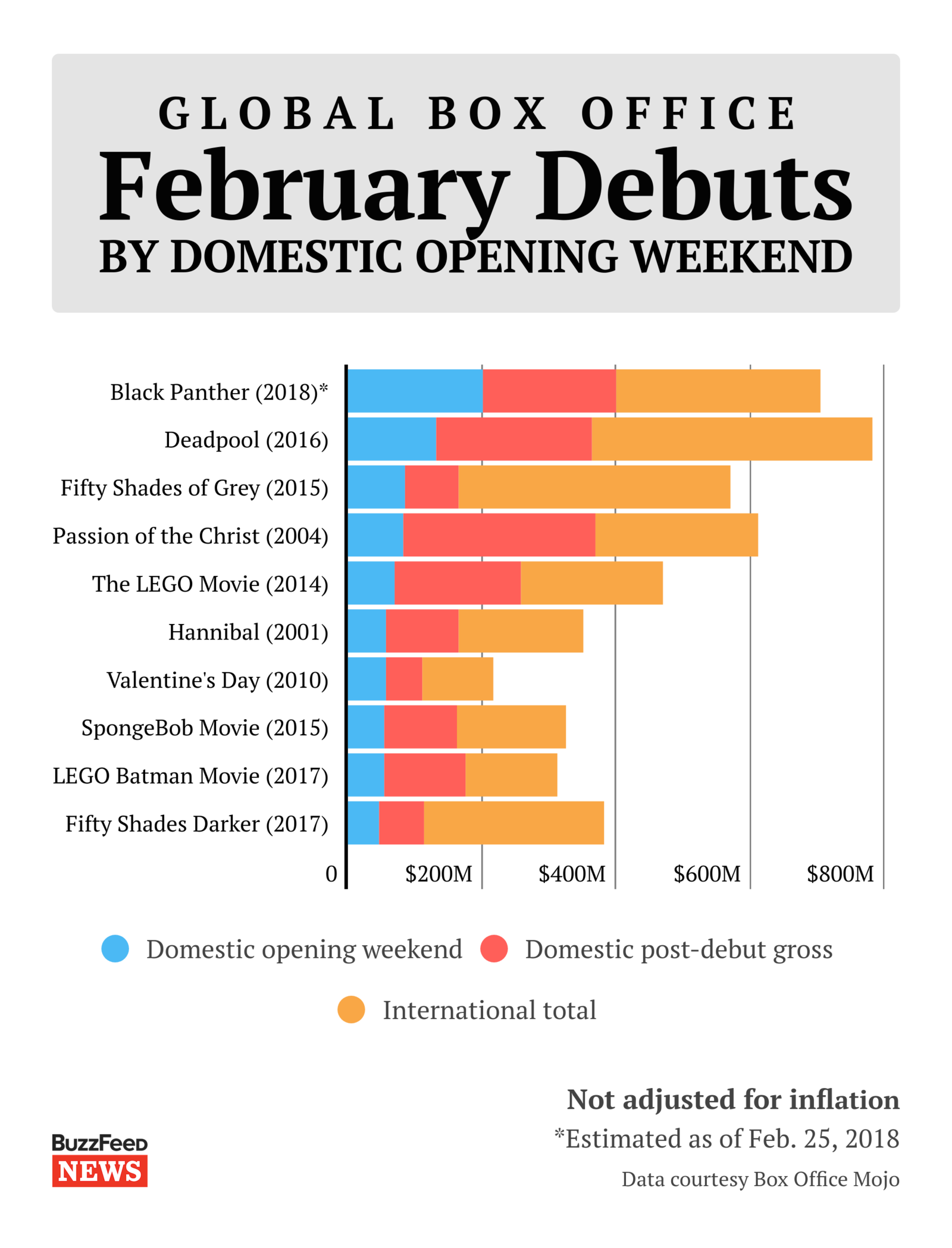 And what is the right word for what Black Panther has done to Hollywood's expectations for a film with a predominantly black cast? Demolished? Shattered? Eviscerated?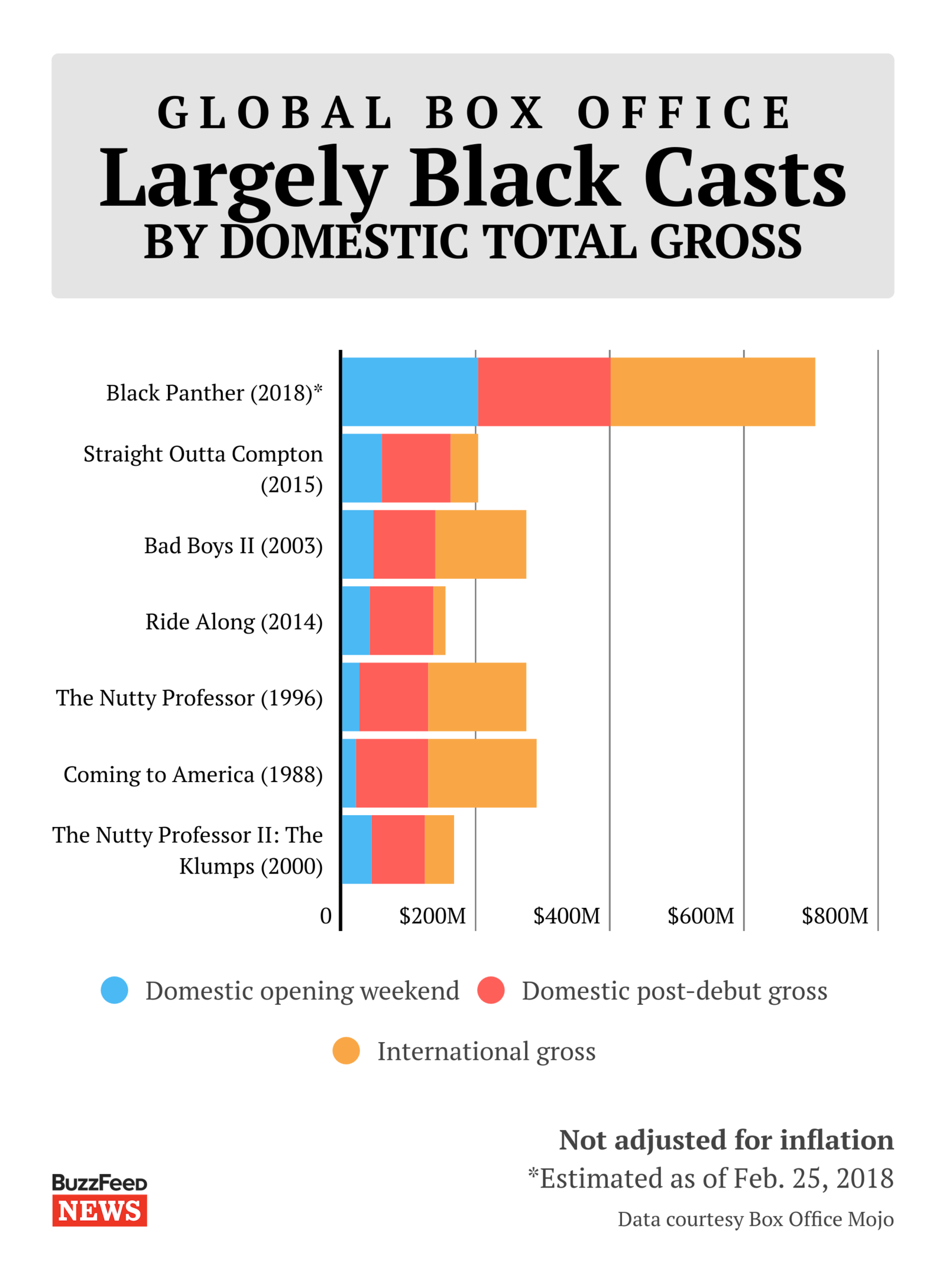 This much is certain: Black Panther is just starting to make its mark on the box office, and Hollywood.