Bill Nighy Examines 10 Of His Film Roles
From Love Actually to this month's Pride. "I did think at one point that I'd reached an age where I could only play men from other dimensions," the beloved English actor told BuzzFeed News.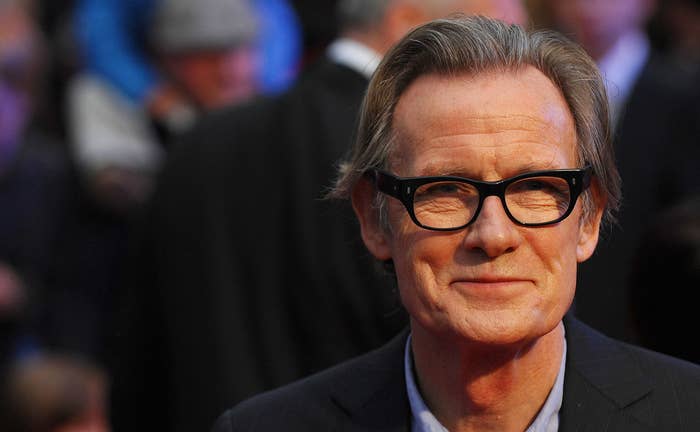 TORONTO — "I don't want to be in anything that's a nuisance in the world," actor Bill Nighy said to BuzzFeed News earlier this month. "We've got enough trouble."
It's safe to say that whenever he's on screen, Nighy, 64, is about as far from a nuisance as one can get — his halting, singular delivery is often a standout in every film he does. The English actor started on stage in London and rose to international prominence with two very different movie roles in 2003: As the fearsome powerful vampire Viktor in the horror thriller Underworld, and as the lovably washed-up rock star Billy Mack in Love Actually. Since then, Nighy has bounced between blockbuster franchises like Pirates of the Caribbean and Harry Potter to smaller but no less endearing British films like Shaun of the Dead and this month's Pride, which opens in the U.S. on Sept. 26.
While promoting Pride at the Toronto International Film Festival, Nighy sat down with BuzzFeed News to reflect upon 10 highlights, presented below in his own words, from his movie career since his breakout year in 2003.
Underworld (2003)
Nighy also played the Vampire Elder Viktor — a sworn enemy of the Lycans, or werewolves — in the first two sequels in this undying action-horror franchise, 2006's Underworld: Evolution and 2009's Underworld: Rise of the Lycans.
Underworld is very, very good fun. Being a vampire — I'm all over it. I'm all about it. One of the things I really like is that you get to hiss like a cat. And the difficulty is the crew keeping a straight face. Scott Speedman and I used to have to put the end of our noses [together] and then hiss like a cat. You could never get through a take without laughing, because it's just such a ridiculous thing for grown men to be doing.
But I like vampire lore. I like when they talk about harnessing daylight in bullet form in order to kill vampires. I like that technical level of nonsense, really. I do dig it. And vampires are so much cooler than werewolves. Let's get real.
Love Actually (2003)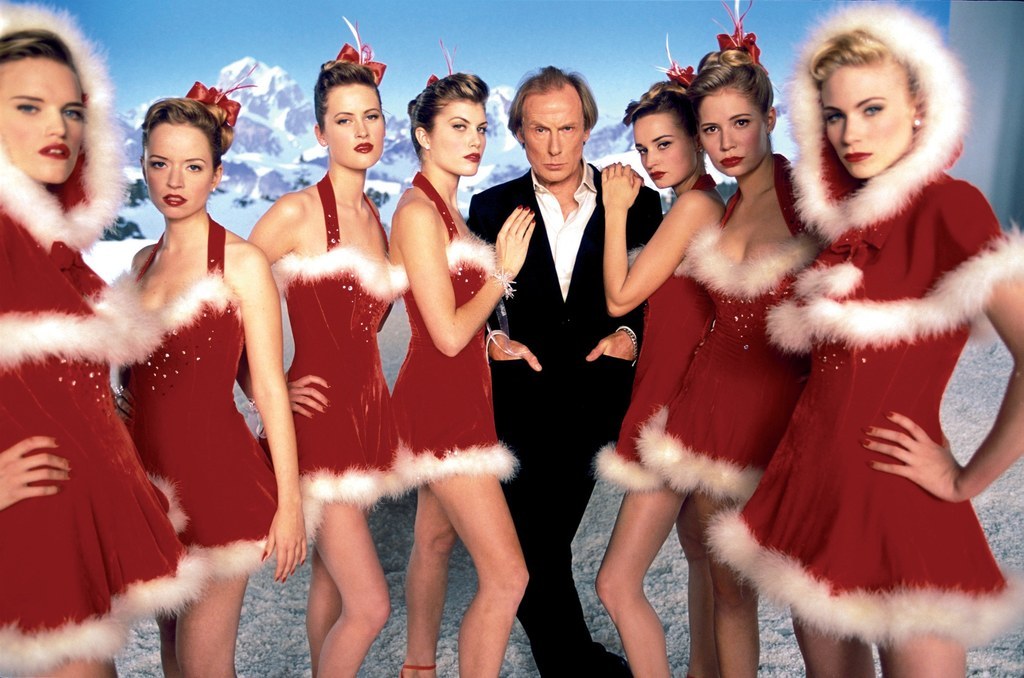 To date, Billy Mack — the washed-up rock star who successfully scores the Christmas number one single largely by making an endearing spectacle of himself, including a music video with a bevy of scantily clad models as his band — is Nighy's most beloved role, and largely the one that changed his life.
You may remember my band, who were so charming and so happy to be in the movie. I remember throwing terrible middle-aged rock shapes in front of them and being deeply self-conscious for the first couple of days, and then thinking, Hey, come on, this is funny. They were so cool, and they were so happy to be involved in the whole thing. I made myself laugh on occasion when I was doing, you know, hip thrusts at whatever age I was at the time.
It didn't launch my career, because I had a very familiar English career up until that point. I'd already worked with some of the greatest people currently working in my profession, in terms of writers, actors, and directors. But it certainly changed the way I went to work, because it made me visible in North America, and therefore I was more cast-able in movies. I could play principal-ish roles in films, which was not possible before. So yeah, it changed everything. [Writer-director] Richard Curtis — I owe him a great debt. And I've subsequently worked with him [in About Time]. You know, I'm very fortunate that I work with the same people over and over again. I worked with Stephen Poliakoff a great deal. I worked with Richard Curtis. And I worked with David Hare. I treasure these associations, and I don't take them lightly. It's an enormous piece of good fortune.
Shaun of the Dead (2004)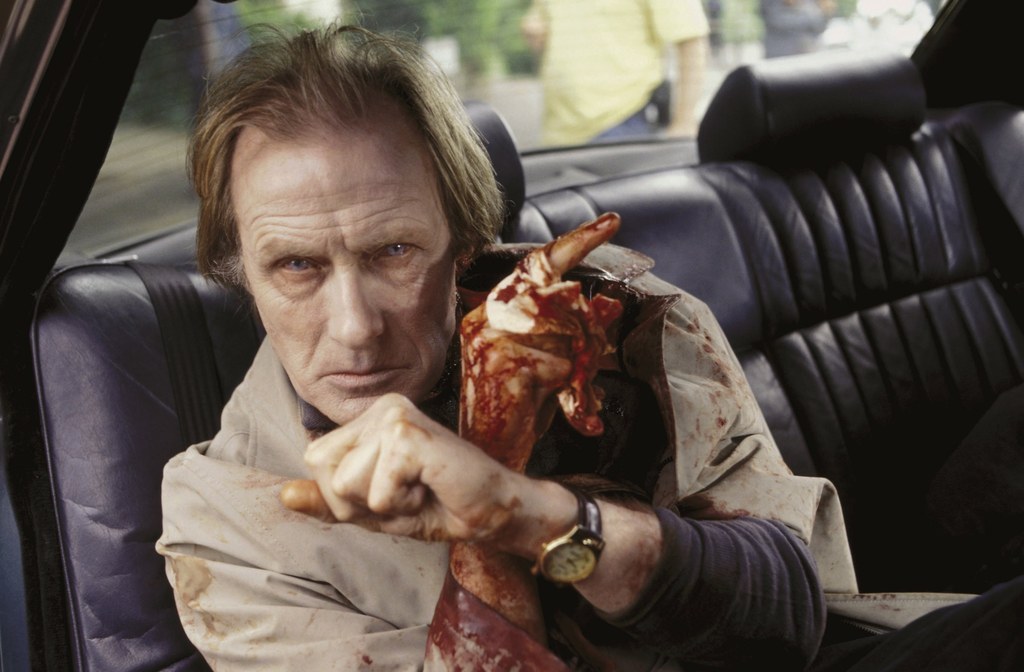 In this hilarious horror comedy from director Edgar Wright, writer-star Simon Pegg, and star Nick Frost, Nighy played the titular hero's stepfather, who runs afoul of a marauding pack of zombies.
Shaun of the Dead was one of the funniest scripts I'd read, ever. I spent most of the movie bleeding to death from the neck in the back of a Jaguar on a very hot summer with no air conditioning, sitting in a pool of sticky fake blood for hour after hour. And Nick Frost and Simon Pegg just used to make me laugh all the time. They both do a very, very good Al Pacino impression. I used to request it, because it made me laugh so much. I like jobs when they get daft. At least you know you're doing something useful. It's like, you know, you're not invading Iraq. It's kind of cool.
Pirates of the Caribbean: Dead Man's Chest (2006)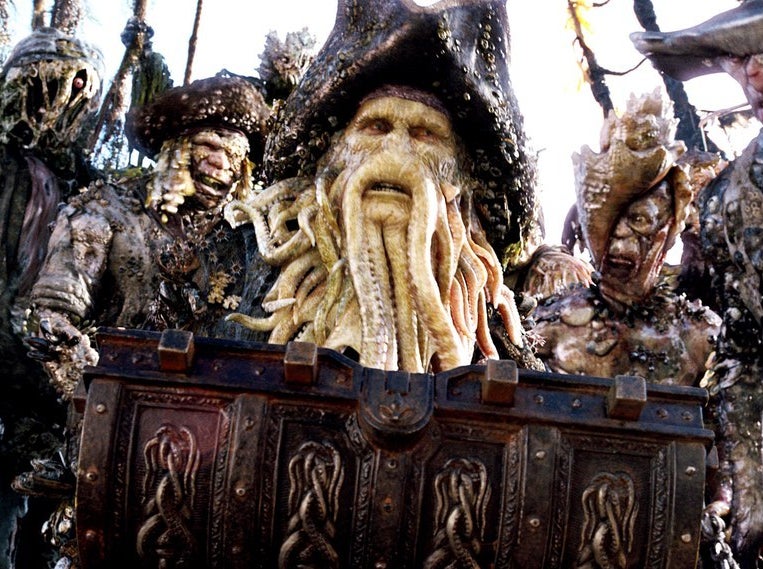 For the gargantuan second film in the equally undying Pirates franchise, Nighy played the octopus-faced pirate Davy Jones via a performance capture suit that made for a complicated experience.
If I'm proud of anything, it's that in the first couple of days of Pirates of the Caribbean — when I was wandering around a big, American movie set in a pair of computer pajamas covered in white bobble with a white skull cap with a bobble on the top, and trainers with bobbles on, and 250 white dots all over my face like I had a skin condition — that I didn't go to the airport. I felt so lonely. And then they show you pictures of this thing, this monster. And they say, "Action." And you have to act your way out of these pajamas. The fact that I didn't run screaming from the set…
I had a wonderful time. I remember driving up in the Caribbean in a pickup truck, and I remember seeing three beautifully constructed galleons bathed in green light from lighting boats that surrounded them — those huge balloons that they have that would cast a soft green light all over. And then rain boats [were shooting] rain coming down through the green light onto these boats. And me thinking, Well, I better be bloody good.
Hot Fuzz (2007)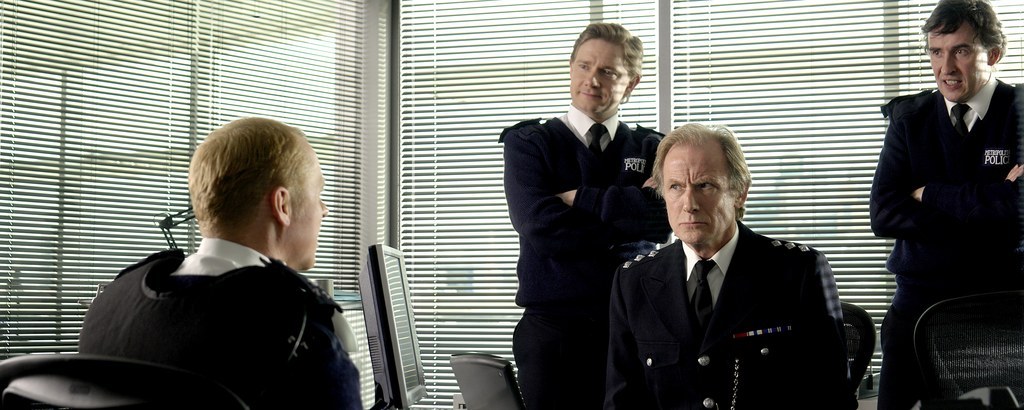 Nighy reunited with the Wright-Pegg-Frost triumvirate for their homage to buddy cop thrillers, playing a small role of a London chief inspector.
I remember trying to keep a straight face. It's the same every time with Nick Frost and Simon Pegg, because they can't help it. They're just genuinely funny. It's the only time I've played a uniformed policeman. In fact, I think it's the only time I've played a policeman. I was very, very happy.
They put Cate Blanchett in the movie, and they put her in one of those protections suits with a huge helmet on, so you couldn't see who she was, and then they had a competition for you to guess where Cate Blanchett was in the movie. If you guessed where she was, you got two tickets for the premiere.
Valkyrie (2008)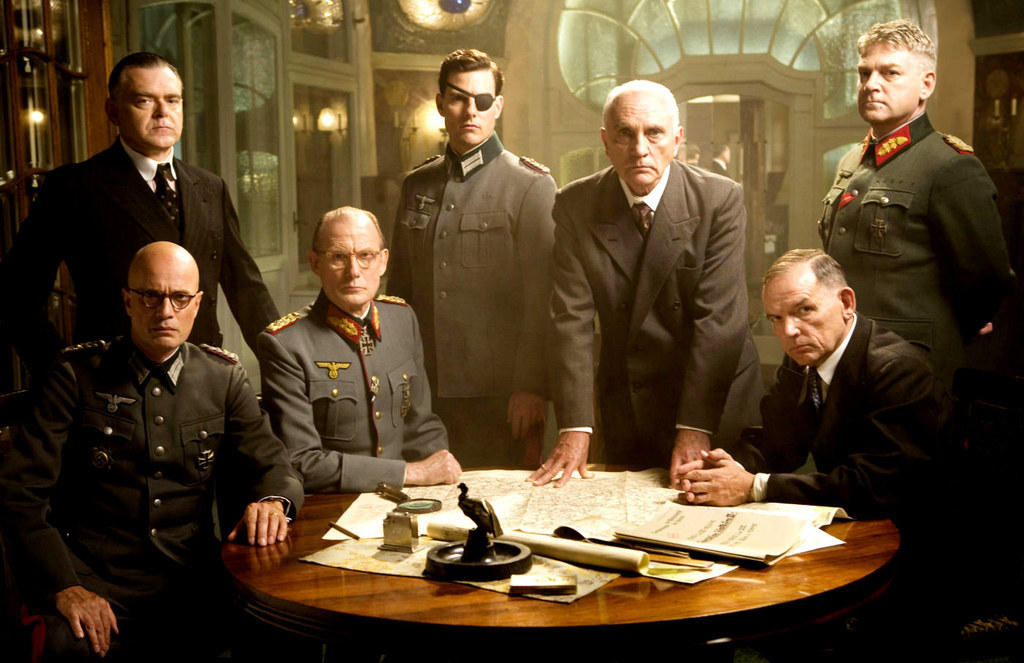 Tom Cruise led this cast of (mostly) British actors in this recreation of one the most elaborate conspiracies to assassinate Adolf Hitler during World War II — an attempt that was ultimately, and tragically, unsuccessful.
Valkyrie was a very cool movie. It was such a wonderful, big story. I remember being shot, as it were, on the very patch of land where my character had been shot, alongside Tom Cruise. We shot it more or less where it happened. I remember Tom Cruise's courteous and wonderfully friendly behavior. He was a gentleman. It was a real pleasure doing business with him.
Harry Potter and the Deathly Hallows – Part 1 (2010)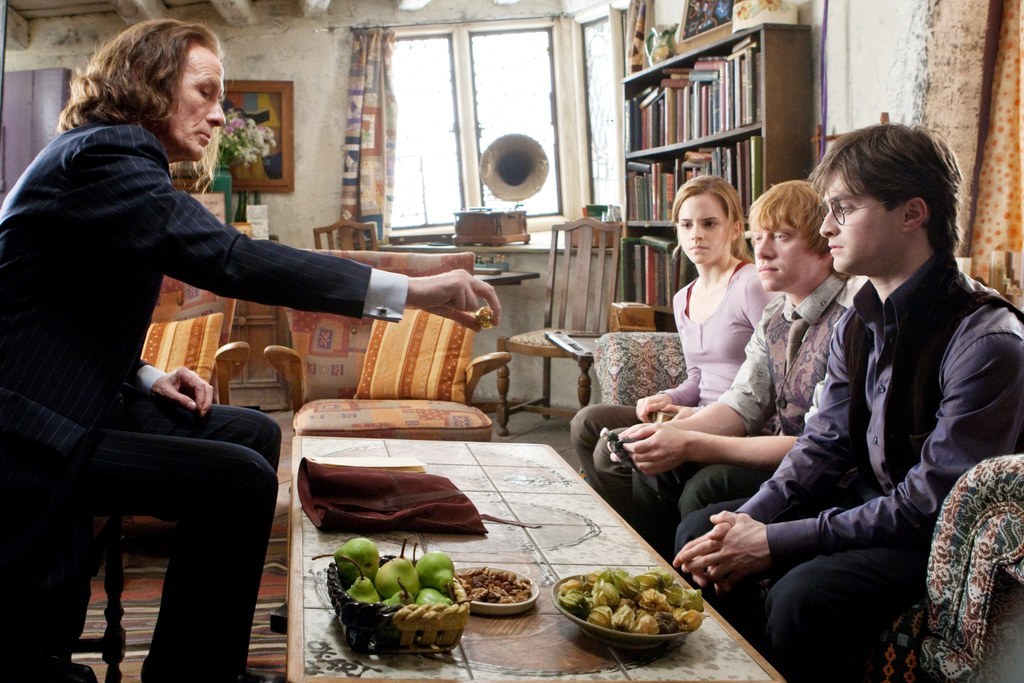 Nighy joined the sprawling company of esteemed actors in the Harry Potter franchise for the penultimate movie, as Minister of Magic Rufus Scrimgeour.
Harry Potter, funnily enough, is the only other time [other than Pride] I've ever played anybody Welsh. I had no excuse to play him Welsh. I just thought it might be, you know, "interesting." In other words, I couldn't think of anything else. I went to the director [David Yates] and said, "You know what, I think he might be Welsh." Much to my amazement, the director said, "Yeah, well, why not? Try that!" I had a very, very impressive wig, which I thought made me look kind of cool. It made me incredibly notable in the world of 9- to 15-year-olds. To a whole generation, I am simply Rufus Scrimgeour.
Until I was in Harry Potter, and I only got in under the wire, I was trying to find some distinction in being the only British actor who hadn't been in Harry Potter. I was trying to invent that as a kind of a performer's status. So I was relieved finally to be invited.
The Best Exotic Marigold Hotel (2012)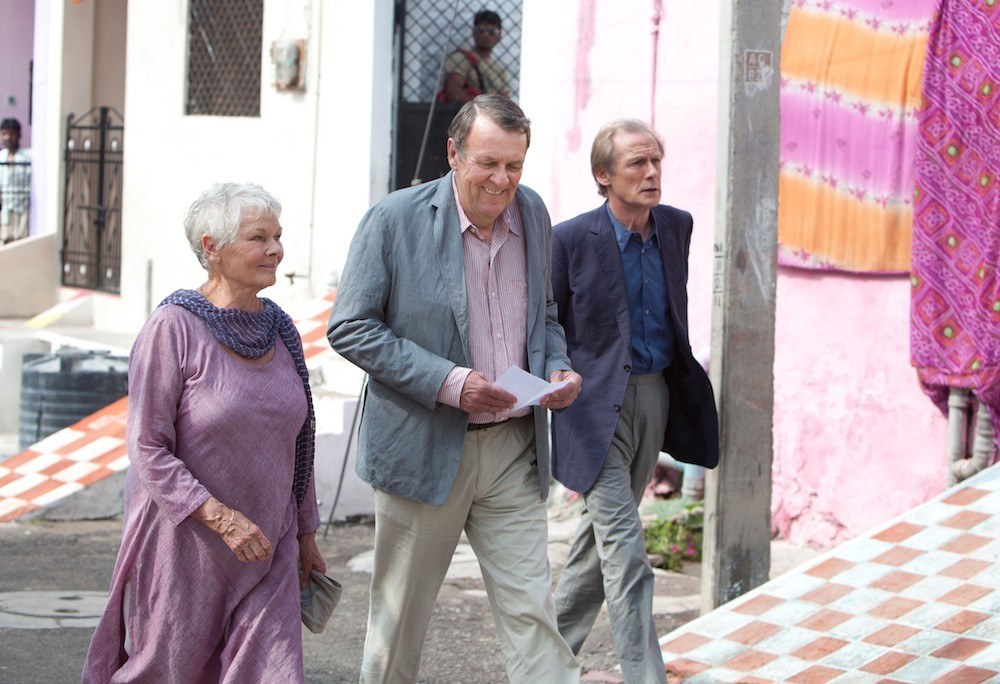 For this adorable ensemble dramedy about a group of British senior citizens who choose to retire to a hotel in India, Nighy got to work with colleagues he's known for his entire career.
I've worked with Judi Dench on stage and I've worked with her on film. It's a wonderful place to be. She makes me laugh. She treats me with little or no respect. And she's very, very funny. And I went to drama school with Celia Imrie. I've known her since she was 16. I've been married to Penelope Wilton at least twice [in film], probably three times, and I've been her doctor. I've known Tom Wilkinson, as he pointed out to me, since we were 25 and we used to play boules in BBC Radio.
I think Maggie Smith had been to India before. I don't think any of the others had been. So we were just like those [characters]; it was like an open-mouthed kind of thing. We stayed in the most incredible places, and we worked with the most wonderful people. We just made The Second Best Exotic Marigold Hotel, which involved us going back and meeting all those people who worked on the movie. It was a wonderful thing, because they were so pleased to see us, and because we could enjoy the fact that we had had a hit, and was not a hit that I had any expectation around.
About Time (2013)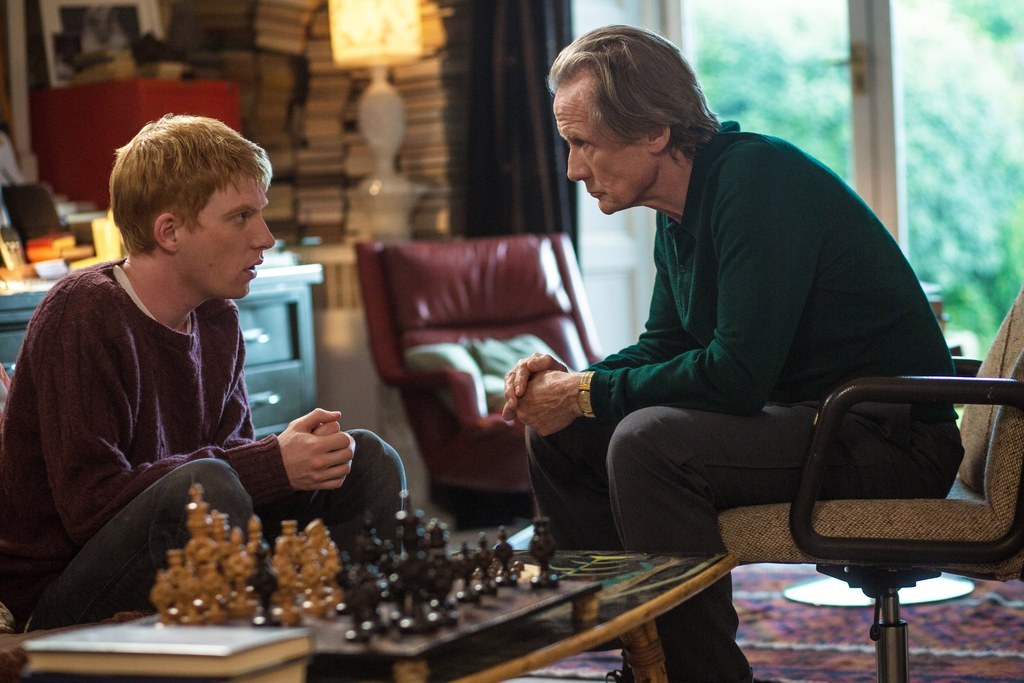 Nighy reunited with his Love Actually director Richard Curtis for this romantic fable about a family in which the men are able to travel through time.
I love Richard Curtis with all my heart, and I loved playing that part. I loved that script and I loved the film. I actually watched the film, which I don't always do. I was keen to play just a decent man. You know, somebody with no fireworks. Someone who is a good bloke, a nice and decent man who seeks to do the right thing, and in a low key. That's refreshing to me. I dig all the other things too, but it was timely. It was in Cornwall, in the most beautiful part of England, with a flawless summer, in a wonderful house on an almost private beach — it was kind of heavenly to be there.
Pride (2014)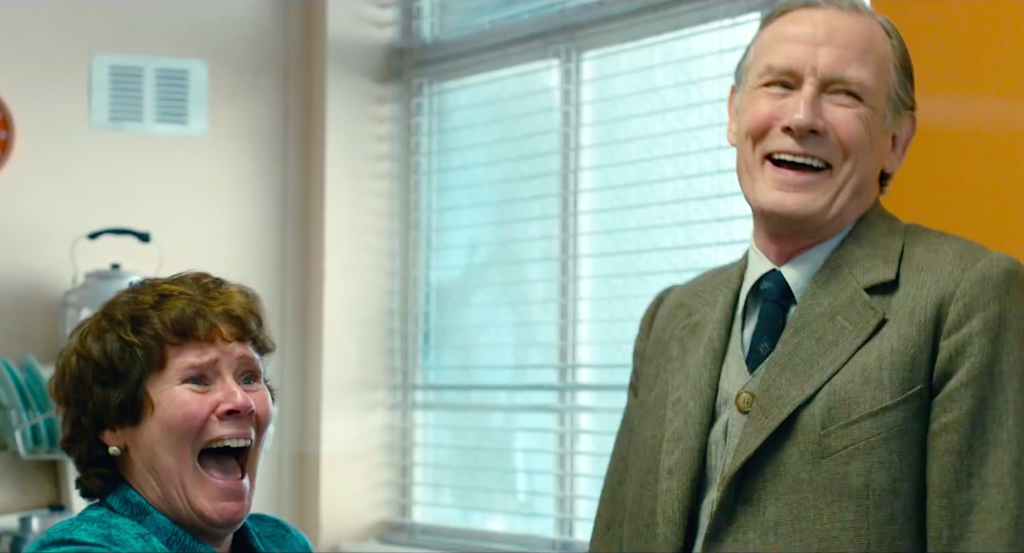 Set largely in 1984 and based on an astonishing and forgotten true story, Pride follows a group of gay and lesbian activists who choose to help a Welsh mining town struggling during the fiercely contested miners strike. Nighy plays one of the members of the town who welcomes the activists and is grateful for their support (although not all members of the town share that feeling).
Pride is one of the best jobs I ever had, and that's not PR. That's the absolute truth. When I read the script, it made me laugh from start to finish, and it's also about a couple of things which are very close to my heart and probably close to anyone's heart of my vintage, as they say in magazines. One of them would be the emancipation of gay men and women in my lifetime, and this film portrays a very important part of gay history. And then the miners strike, which was like a huge scandal. It was like a civil war in our country, and it was largely misreported at the time. So it's refreshing to have a little bit of the truth about these decent men and women working in the mining communities who were assaulted by the authorities, and this film treats them with upmost dignity and respect.
And nobody knew this story — well, I certainly didn't know the story, and I couldn't find anybody else who knew the story. On a broader level, it's about how, as the screenwriter Stephen [Beresford] says, prejudice doesn't survive proximity. These two people coming together, it's a beautiful expression of that. And, I emphasize, it's very, very funny. Nobody suffers watching this movie — the themes are serious and huge, but it's also miraculously packaged in a high intensity entertainment.
I loved playing this part. Again, he was a quiet, decent man, and he was instrumental in bringing this whole thing together. I did think at one point that I'd reached an age where I could only play men from other dimensions. But it turns out not to be true. It turns out that I can on occasion play regular human beings, which is very refreshing.