In less than a month, the superhero mega-franchise film has become the fourth highest-grossing movie worldwide ever, with over $1.8 billion in global grosses.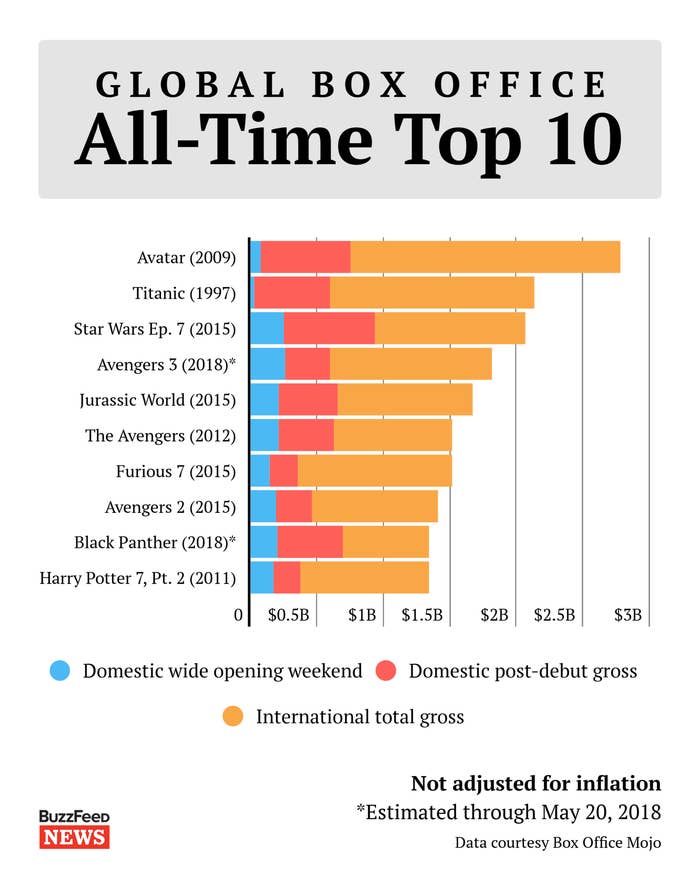 And yet, after logging the biggest domestic opening weekend of all time, Infinity War's box office pace in the US and Canada has slowed considerably.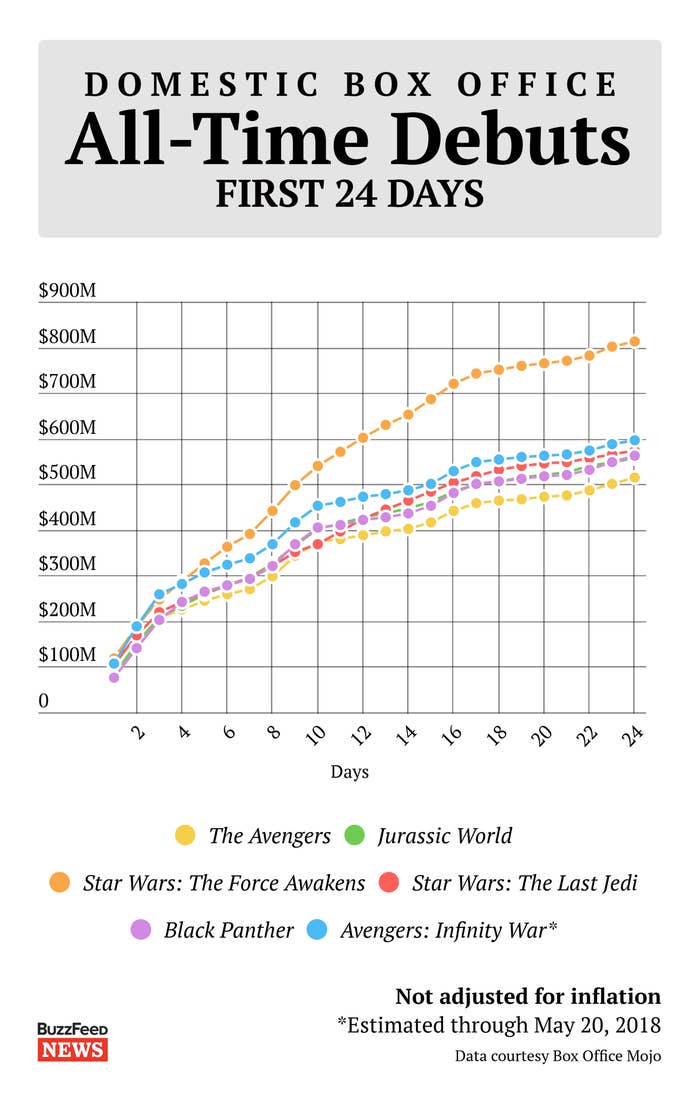 Thanks to serious competition from Deadpool 2 this past weekend, and Solo: A Star Wars Story this coming weekend, Infinity War may not surpass the domestic totals of Jurassic World ($652 million), Titanic ($659 million), or Black Panther ($697 million — and still counting).
Infinity War has vastly outperformed every other Marvel Studios release in China, earning just over $300 million in only two weeks of release there. Previously, only one Marvel Studios film — 2015's Avengers: Age of Ultron — even managed to crack $200 million.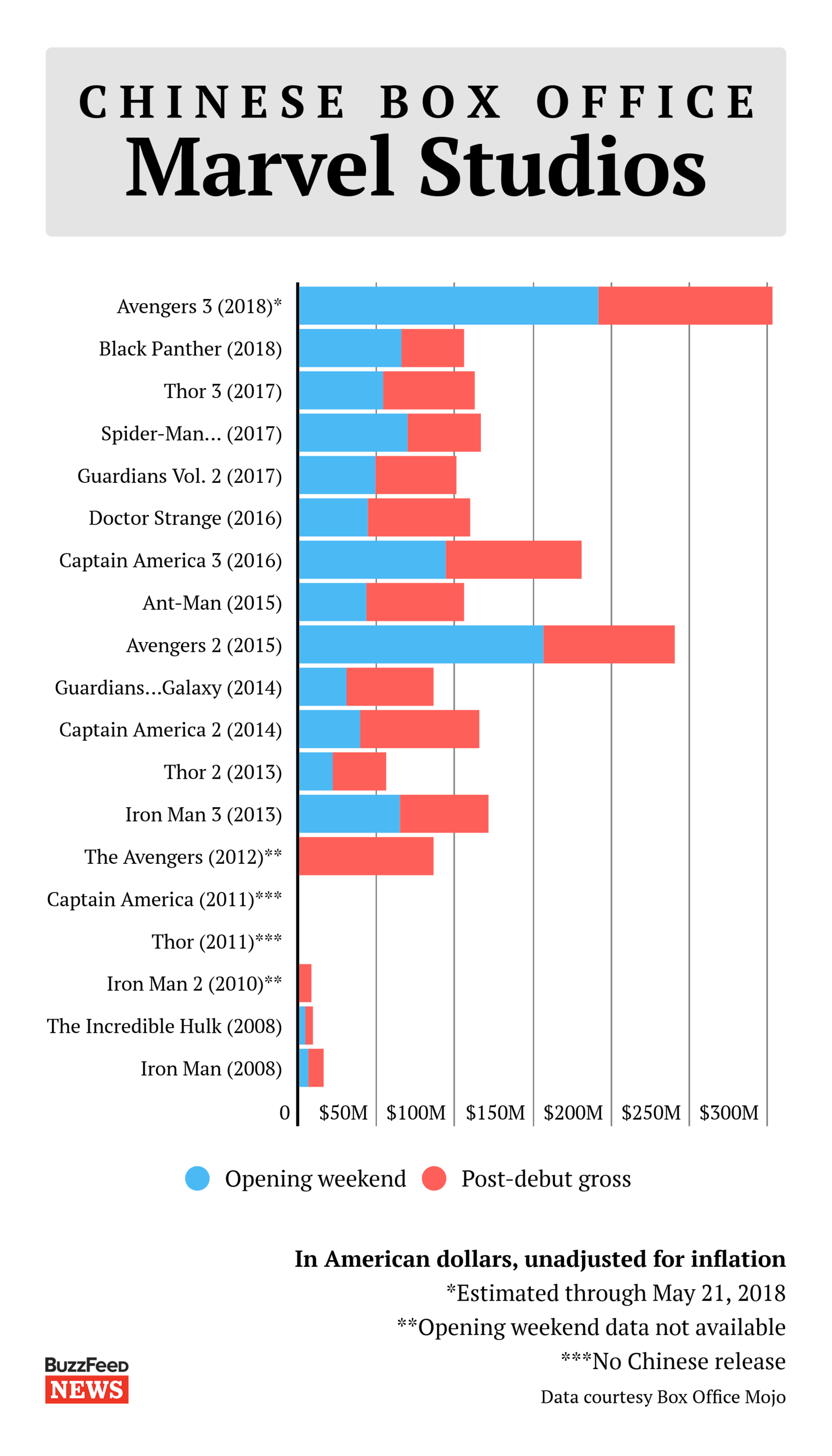 By comparison, the first Avengers movie never cracked $100 million in China, and the first Captain America and Thor movies weren't even released in the country.
China has been critical to Hollywood's bottom line for the better part of the decade, and it's become routine for an American release to pull in higher grosses in China than at the domestic box office. Most recently, Steven Spielberg's Ready Player One has earned $221.9 million in China, versus $135.3 million in the US and Canada.
Infinity War's astronomic success in China also suggests an increased level of interest in Marvel Studios movies in the country, at a time when Hollywood's addiction to superhero fare is at an all-time high. With China remaining the film industry's best hope for financial growth, that means movies based on comic book heroes will remain the core of Hollywood's business for many years to come.