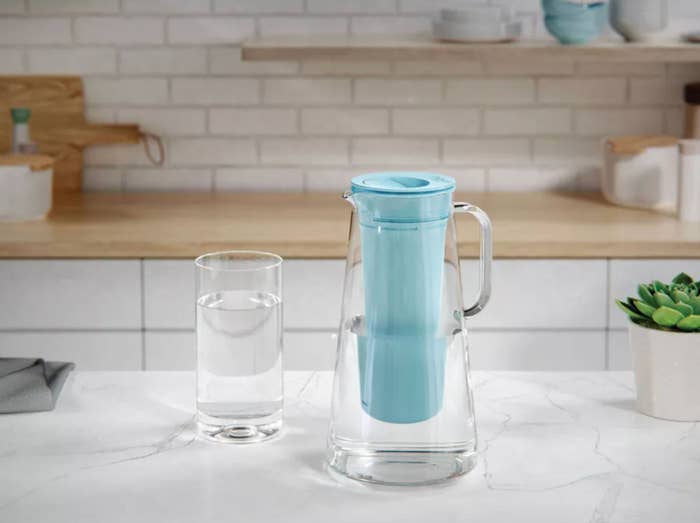 BuzzFeed may collect a share of sales or other compensation from the links on this page if you decide to shop from them. All products were independently selected by editors, and the prices were accurate and items in stock at the time of publication.

If you're looking to reduce your use of single-use plastic, opting for a reusable water bottle and drinking tap water is a great way to go. While most tap water in the United States is generally safe to drink, filtering tap water can make it taste better and remove potential contaminants. As far as next-level water filters go, LifeStraw is a brand to watch — and you can find it at Target.
LifeStraw is a water filtration brand that is committed to bringing safe drinking water to people who need it most, and claims that its water filter pitcher is the only one that removes bacteria and parasites in addition to mercury, lead and chlorine. For every product that the company sells, a child in need gets access to safe water for a year. 

LifeStraw Home 7-Cup Water Filter Pitcher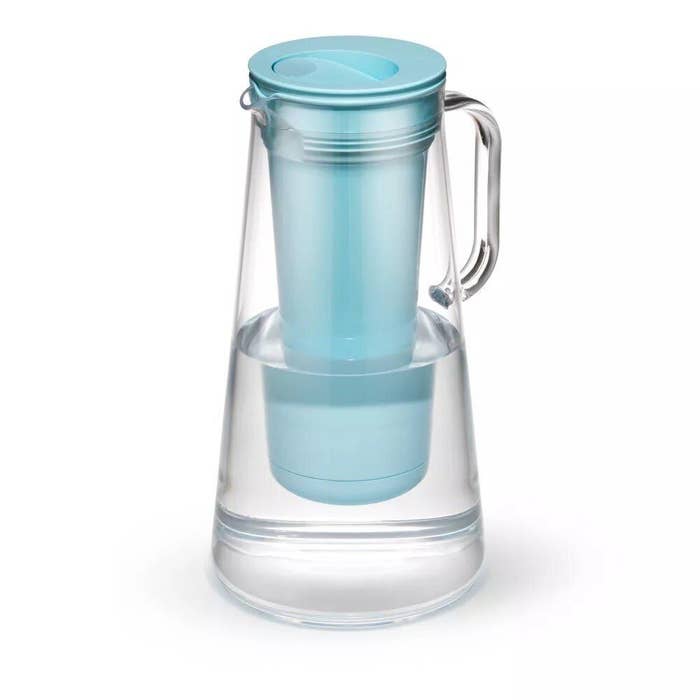 Beyond doing good and looking cool, this pitcher has a 4.3-star rating across 520 reviews, and 66 percent of reviewers rated it 5 stars. Reviewer Tonia W. said that it "works great" and that "you can taste and smell the difference in the water quality." Another reviewer named Katelyn A. said, "I'm in love with the pitcher I bought. I've had it for a month and I could tell the difference in the taste on the first day! So happy with this product." Reviewer Anthony Y. noted that the LifeStraw pitcher is "easy to use" and has replaced his Brita filter.
The LifeStraw pitcher uses two different kinds of filters, which need to be replaced at different intervals. The membrane microfilter (which filters bacteria, parasites and microplastics) needs to be replaced every 264 gallons (about 1 year), while the activated carbon and ion exchange filter (which filters chemicals like lead and chlorine) needs to be replaced after filtering 40 gallons (about two months). Both types of filters are available at Target, and the pitcher itself comes with a 1-year limited warranty.
Head over to Target now to upgrade your hydration situation.